Weebly vs. WordPress: Which Is Better?
We tell you everything you need to know about Weebly and WordPress so you can choose the right service for your business.
Data as of 12/14/22. Offers and availability may vary by location and are subject to change.
Comparing Weebly to WordPress is like comparing a professional bathroom remodel to a DIY job. A professional remodel typically looks better, but you have a lot more control over the finished product if you do it yourself.
How do we know? Well, we created our own sites on each builder. And while we liked the look of our Weebly website better than our WordPress site, we loved the practically limitless customization options available on the WordPress platform.
Read on for our full comparison!
Weebly vs. WordPress at a glance
What works for one business may be completely wrong for another, so we recommend choosing a website builder that fits the site you want to build.
Weebly is best for ecommerce
The Weebly platform features a drag-and-drop editor that's remarkably easy to use. Combine that with templates specifically designed for restaurants, health services, and more, and you get a platform that's perfect for brick-and-mortar businesses.
The best part about Weebly, though, is the fact that you can set up an online store on a free plan. Sure, you have to put up with Weebly branding on your site, and you miss out on the top-of-the-line ecommerce solutions and tools that can take your store to the next level. But if you're just dipping your toes into the ecommerce scene, you can't beat that $0-per-month price tag.
Be warned, though: blog posts on Weebly look atrocious unless you shell out extra for one of the platform's premium themes. So if you plan to use your blog pretty heavily, WordPress may be a better pick.
Professional-looking templates
Easy-to-use Weebly dashboard
Good ecommerce features
Extra costs for most ecommerce options
Amateur-looking blogs (without extra apps)
Fewer customer service options
WordPress is best if you want complete control over your site
WordPress is all about giving you control to optimize your content for your needs. The builder uses an open-source platform, meaning you have complete freedom to change the code of your site and modify how every tool works.
Of course, if you're not familiar with coding, that makes WordPress's platform a lot harder to work with. Without CSS or HTML knowledge, you have to rely on plugins to get the customization you want. And that means upgrading to WordPress's top-tier plan and possibly paying extra for any plugins you need.
Near-infinite customizability
Thousands of available plugins and themes
Great reputation and user reviews
Steep learning curve
Plugins and full SEO features limited to top-tier plan
Extensive customization required for best results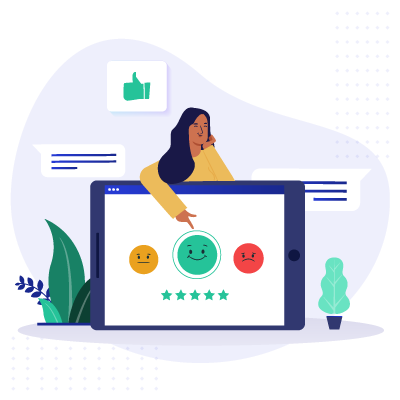 Expert Advice, Straight to Your Inbox
Gain confidence in your business future with our weekly simple solutions newsletter.
Building with Weebly vs. building with WordPress
So what's it like building a site on each platform? Let's break it down.
You can do a lot with WordPress, but Weebly takes the cake for usability.
One advantage to using drag-and-drop editors like Weebly, Squarespace, or Wix vs. WordPress is the drag-and-drop editor. You literally just drag and drop pre-built content elements into place. That makes the platform accessible for just about anyone, regardless of your site-building experience level.
WordPress, on the other hand, can be unwieldy and hard to use if you're not familiar with it. There's a steep learning curve trying to figure out where everything is—a stark contrast to the clearly labeled Weebly editor. Still, once you know where to find what you need (and learn just a bit of coding), it's easy enough to use.
But even then, we still spent 35 minutes making a WordPress site that didn't even include a store. Weebly, on the other hand, offers a more time-efficient building experience. Point, Weebly.
Need some help?
Hiring an in-house team of website designers and developers isn't practical (or affordable) for most small businesses. But don't despair—with a little help from
99designs
, you can get a custom site without adding another employee to the payroll.
Weebly's design quality isn't the best out there (we actually like Wix and Squarespace better). Thanks to Weebly's drag-and-drop editor, it was pretty easy to create a professional-looking home page that looked pretty good on both desktop browsers and mobile apps. But the blog looked like it walked straight out of the AOL era—not a great look, especially if you rely on your blog for your revenue.
Compared to WordPress, though, it wasn't so bad. WordPress makes you edit your site on the back end, meaning you can't see changes to your site in real time (like you can with Weebly). That makes it harder to customize your site and get away from the generic free template look.
Sure, we could've shelled out an extra $20–$300 to get a higher-quality design. But if you're going to do that, you might as well spend that money on a premium Weebly theme and get the easier-to-use platform (sans the ugly blog).
WordPress beats Weebly at customization hands down.
While drag-and-drop editors like Wix, Weebly, and Squarespace are easy to use, they're limited in terms of customization. In reviewing Weebly, for instance, we found you can change fonts, text colors, and heading sizes, but the platform locks you into specific elements of whatever template design you choose at the beginning of your build.
With WordPress, though, you can get into the code and create just about anything you want. And since WordPress is open source, there's a wealth of third-party tools you can use to personalize pages, add features, and optimize your site for search engines (so potential customers can find you).
Just a warning, though: all those plugins will cost you extra, and you'll probably still need to know some coding to get them to work exactly the way you want.
Weebly features vs. WordPress features
A platform is only as good as the features it includes. So which platform delivers the content and ecommerce features you need?
Weebly compared to WordPress
| | | |
| --- | --- | --- |
| Feature | Weebly | Wordpress |
| Starting Price | $10.00/mo.* | $4.00/mo. |
| Our score | 3.6/5 | 3.3/5 |
| Online store | Yes | |
| Blog | Yes | Yes |
| Credit card payments | Yes | |
| Discounts and coupons | Yes | |
| Gift cards | Yes | |
| Transaction fees on third-party apps | | No |
| 24/7 customer support | No | |
| Themes | | |
| Available Apps | | |
| | View plans | View Plans |
Data as of 12/14/22. Offers and availability may vary by location and are subject to change.
* With annual billing
Of the two, we think Weebly is the simpler choice for ecommerce websites.
The Weebly platform offers more integrated ecommerce features than WordPress. You don't even have to pay for a monthly subscription—your ecommerce store can hit the ground running without any up-front financial commitment.
With WordPress, you can't run an online store unless you download ecommerce plugins (like WooCommerce) for your payment processor, shipping courier, and other ecommerce features. We're exhausted just thinking about how much work that'd take. And here's the kicker: you're not allowed to download any plugins unless you sign up for WordPress's second-most expensive plan.
Alternatively, you could sign up for the eCommerce plan. It includes basic WooCommerce features, but it costs $45 per month—and you'll probably still have to get extra plugins to get all the ecommerce tools you need.
Here's how the two services compare when it comes to ecommerce features.
Weebly vs. WordPress e-commerce feature
| | | |
| --- | --- | --- |
| Feature | Weebly | Wordpress |
| Coupons | Yes | |
| Gift cards | Yes | |
| Checkout on your domain | Yes | |
| Product reviews | | |
| Abandoned cart emails | | |
| Inventory management | Yes | |
| | View Plans | View Plans |
Data as of 12/14/22. Offers and availability may vary by location and are subject to change.
WooCommerce
WooCommerce is WordPress's answer to ecommerce. The plugin offers tools to help you optimize your store, plus extensions that allow you to calculate sales taxes, display reviews, and even run your social media accounts.
If you're older than 25, you probably remember those old-school sites from the early 2000s—you know, the ones with colorful patterned backgrounds and a single box of text smack dab in the middle. Blog designs have come a long way since then, but apparently, Weebly hasn't gotten the memo.
You already know how we feel about the "blog" Weebly spat out for us. Weebly took our carefully crafted content and made it look totally amateur. It stacked our blog posts on top of each other, just like our high school Xanga pages—not exactly professional.
WordPress, on the other hand, was made for content creation. Blogging is easy with WordPress's controls, and you don't even need premium themes to make your blog look clean and professional.
So overall, WordPress is probably the way to go if your business does a lot of blogging.
Weebly pricing vs. WordPress pricing
Now for the big question: How much will each platform set you back?
As we mentioned before, the right plan depends a lot on your site and the types of content you produce. But we think Weebly tends to be a better deal.
Weebly vs. WordPress plans
Data as of 12/14/22. Offers and availability may vary by location and are subject to change.
At first glance, it seems like WordPress is cheaper, but WordPress's plans actually have far fewer features out of the gate. In fact, you'd have to sign up for WordPress's Business plan ($25 per month) just to get all the ecommerce functionality you get on Weebly's free plan. And of course, that's before you factor in the cost of all the plugins you'd need on your WordPress site.
We've already talked about the extra costs of plugins and premium themes. But there are a couple of additional expenses to consider when building a website.
For starters, you'll need to figure out web hosting for your site. A lot of website builders are also web hosting providers, but your site may perform better with a separate hosting platform. If you opt to get your hosting from a third party, it will cost extra.
You'll also need to pick a domain name for your site. Again, you can purchase your domain through your website builder—some will even throw in the first year of your domain registration for free. But no matter where you buy your domain, you'll need to pay the registration fees for it from your second year onward.
What customers say about Weebly and WordPress
We think both Weebly and WordPress have their merits and drawbacks. But you don't have to take our word for it.
Currently, Weebly has a Trustpilot score of just 2.2 stars (out of five),1 and customers are pretty split between five stars and one star in their reviews (41% each). And to be fair, most recent reviews have little to do with the actual Weebly builder and more to do with the fact that the service recently blocked access to all Weebly sites based out of Russia and Ukraine, citing security reasons.
On the whole, though, most reviews from business owners are positive, which tracks with what we've found talking to business owners. Andrew, for instance, appreciates how easy it is to upload his content on Weebly:
"Weebly was very easy to pick up and edit daily at the lowest cost."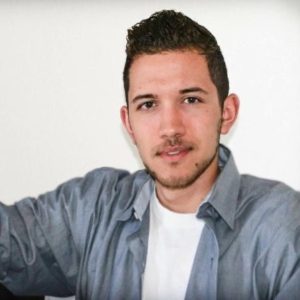 WordPress has a Trustpilot score of 2.8 stars.2 And from what we can tell, business owners seem to like that the platform is content-focused, open source, and supported by a robust WordPress community of users. But they also acknowledge that WordPress can be a bit difficult to master.
"I chose WordPress because there are so many sites already on it, and I figured that . . . there were going to be hundreds of businesses with the same issues I had. In essence, it felt like it was time to get on the winning team when I had the chance."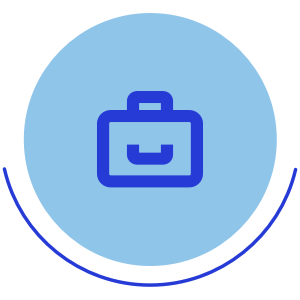 Founder of Uncorked Ventures
"While [Wordpress isn't] as easy to use as other platforms (at first) it makes up for it by having such an extensive plugin and template ecosystem. . . . If you're open to learning and want more flexibility for design, functionality and digital marketing, I'd recommend WordPress."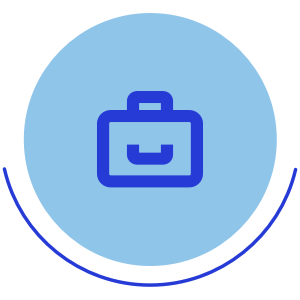 "I used Wordpress for my website along with the Themify theme builder. I also used a YouTube tutorial to get started and then customized once I got the hang of it. I'd say it took about four hours just to lay down the basics, then a full weekend to customize. And of course, the creative process is ongoing. "I would recommend WordPress to other small businesses because it's so customizable. My website looks exactly how I want it."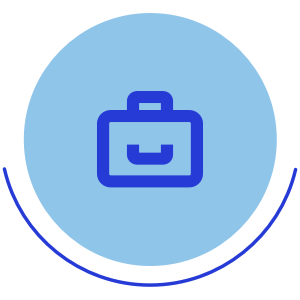 Owner of marynashkvorets.com
"I would recommend WordPress to small business owners if they are comfortable with some cost being incurred as they try to customize things to their liking. I say this because while WordPress is flexible, it has a steeper learning curve than say Wix or Squarespace." "I would recommend WordPress to other small businesses because it's so customizable. My website looks exactly how I want it."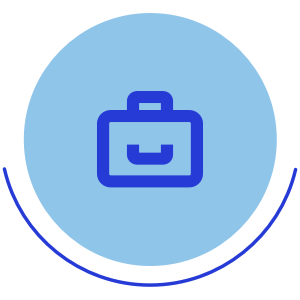 Brittany Hardy, owner of Empty Desk Solutions
Owner of Empty Desk Solutions
In our Weebly vs. WordPress comparison, we were forced to conclude that Weebly is probably a better fit for most business owners.
Neither platform is perfect. Regardless of which provider you choose, you'll probably need to upgrade to a premium theme and paid plan to make your content look as good as possible.
But in the end, Weebly is more user-friendly, which means it's faster and more efficient for most business owners. Plus, you don't need to know coding to make the most of the platform—you can just sign up and start building.
Have more questions? You can get all the answers you need with our guide to making an online store and our guide to building a business website. You're welcome.
We found that Weebly is better for most business owners. We found that it's a user-friendly site builder and best for brick-and-mortar businesses. However, neither WordPress nor Weebly is perfect, so it's best to find the solution that works for your business needs.
Yes. Both start at $0.00/mo., offer different apps and themes, and can help you make a blog or store for your business. But they also divert in big ways: Weebly is easy-to-use with a drag-and-drop interface while WordPress has endless customization with thousands of plug-ins to add to your site.
The biggest disadvantages for Weebly are its transaction fees, it's limited themes and apps, and the fact that there isn't 24/7 customer service available. Plus, the design and customization options from Weebly aren't as good as its competitors.
Yes, it's definitely possible to move a Weebly site to WordPress. There are three main ways to do this: copy and pasting the entire site, using a plug-in to automate the process, or downloading the site's XML file. Each of these options requires time and an understanding of coding. So, although it is possible to convert a Weebly site to WordPress, it can be a difficult task.
Best Website Builders for Small Business
For our comparison between Weebly and WordPress, we looked into how both platforms performed in usability, design, customization, ecommerce, and general features. Plans and pricing were also a factor in our rankings. To finalize our rankings, we looked at customer reviews and our own time spent testing Weebly and WordPress. These two platforms went head-to-head in each of these areas to determine our final score—and which platform is best overall—while our star rankings are derived from individual reviews of the services.
Disclaimer
At Business.org, our research is meant to offer general product and service recommendations. We don't guarantee that our suggestions will work best for each individual or business, so consider your unique needs when choosing products and services.