Optimum Business Internet Review: 2022
Optimum is excellent for small businesses on a budget—but only if you're in New York, New Jersey, Pennsylvania, or Connecticut.
Data as of 12/14/21. Offers and availability may vary by location and are subject to change.
Last Updated: several months ago
Optimum discontinued the Secure Internet 100 plan and the prices dropped for the other three. We also changed the pricing to only include the internet with no other offers bundled. Finally, we rearranged the order of some sections to improve readability. 
Updated: several months ago
COVID-19 (the coronavirus) is sending small-business owners out of the office to rely on their home internet. In response, internet service providers are temporarily changing their policies.
The Federal Communications Commission issued a pledge that all service providers are following. All providers "will not terminate service to any residential or small business customers because of their inability to pay their bills due to the disruptions caused by the Coronavirus pandemic."
Comcast Xfinity is offering two free months of their Internet Essentials package to new customers and increased internet speeds to all existing subscribers. Also, anybody can use an Xfinity hotspot for free and subscribers get unlimited data use for 60 days.
Cox is offering the first month of its low-income internet program, Connect 2 Compete, for free until May 12, 2020. The provider is also providing free phone and remote desktop support.
Updated: several months ago
Since the last time we updated this page, Optimum by Altice has expanded (marginally) into some service areas in Pennsylvania, so we updated our review to match.
Have you ever been so dismayed by the sheer number of options that you spent ages agonizing over a simple decision? Maybe it happened while staring down infinite cereal boxes at the grocery store, comparing dozens of interest rates for a new credit card—or trying to find the right high-speed internet plan for your small business.
Optimum takes the angst out of too many choices by offering four perfectly priced cable internet plans, all within your budget. Sign up for your preferred speed and get right back to business as usual.
The bottom line: Optimum is affordable, fast and perfectly tailored to small business needs. The only catch is that Optimum is only accessible in specific counties in New Jersey, New York or Connecticut. If you live outside of those boundaries, you are out of luck. 
Optimum business internet plans
Data as of 12/13/21. Offers and availability may vary by location and are subject to change.
Optimum business internet is a bargain for small businesses
There's no shortage of high-speed, high-cost internet providers for business customers—so a cable internet provider that charges you under $100 a month for speeds over 100 Mbps is a rare prize. Unfortunately, Optimum's fast, affordable internet has incredibly limited availability: you can only capitalize on its speeds and prices if your business is in certain counties in New Jersey, New York, and Connecticut.
Still, if you're able to take advantage of Optimum's cable bargains (and can't access fiber from Optimum or another business internet provider), we recommend you do it.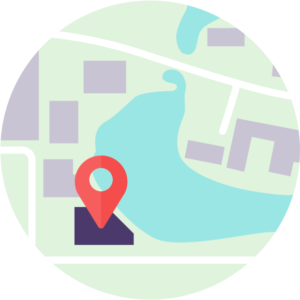 Enter your zip code to find the best business internet providers in your area.
Things to consider about Optimum
In an industry that thrives on hidden fees, Optimum aims to do the opposite: its website is more up front about additional fees and pricing than many others (not saying we're looking at you, CenturyLink and Comcast . . . but we're kind of looking at you). With Optimum, you can easily find a list of monthly charges and service fees that other providers conveniently fail to discuss until you've placed your order.
Optimum's 30-day money-back guarantee and lack of a cancellation fee also sets it apart from other internet service providers (ISPs), though you should make sure to read the fine print—Optimum Business Hosted Voice does come with a cancellation fee. But compared to other high-speed internet providers, Optimum should generally charge you less for canceling.
Affordable high-speed plans from 300 Mbps to 1 Gig
30-day money-back guarantee + no cancellation fee
Extra cost for full customer service plans
Limited availability to the NY Metro area
Optimum Business Internet vs. top competitors
| | | | |
| --- | --- | --- | --- |
| Provider | Starting price (per month) | Features | Learn more |
| | $64.95 | Speeds up to 1 Gig, same-day service guarantee | View Plans |
| | $249.00 | Symmetric fiber speeds, affordable near-gigabit plan | View Plans |
| | Starting at $49.99 | Affordable high-speed options, downloads up to 2,000 Mbps | View Plans |
| | $60.00 | Downloads up to 1,000 Mbps, superior customer service | View Plans |
| | $64.99 | 24/7 support, competitive pricing | View Plans |
Data as of 2/22/22. Offers and availability may vary by location and are subject to change.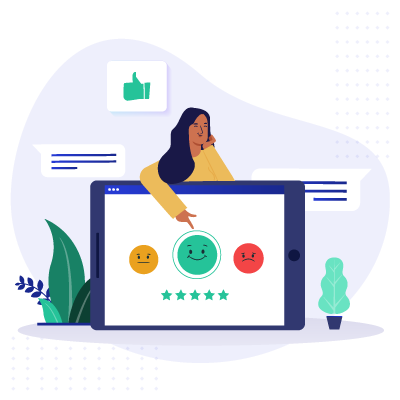 Expert Advice, Straight to Your Inbox
Gain confidence in your business future with our weekly simple solutions newsletter.
Optimum Business Internet is affordable and straightforward
Optimum's main selling point is its affordability. Paying less than $70 a month for internet speeds up to 300 Mbps is pretty great. Optimum is also reliable enough that the listed speed is essentially the speed you're getting: the FCC reports that more than 90% of Optimum customers get median download speeds around 95% of the advertised download speed1—higher than almost every other provider.
Optimum business internet plans are fairly bare-bones, which can be a huge perk for business customers who don't need much. If you simply need a website that lists your food truck menu, why pay to add on static IP addresses, cloud storage, data backup services, and top-tier customer service?
And remember, the plans you see here are the plans you'll get—which is a good thing, especially if you're sick of sorting through dozens of options with speeds that vary by only 50 or 100 Mbps.
More considerations: Free same-day tech support—but other perks cost extra
One downside to Optimum: while its plan speeds are low, a few optional features and services can jack up the price.
One downside to Optimum: while its plan speeds are low, a few optional features and services can jack up the price.
Like we said above, not everyone needs add-ons like static IP addresses, but if you host your own web servers, you do need at least one. And while Cox includes one free static IP address with its business internet plans, Optimum requires you to add them on. In monthly fees, one static IP address costs $20, five cost $30, and twenty-nine cost $75.
You can also pay extra for one of two Optimum business support plans: Business Premier Technical Support ($29.99 per month) and Business Premier Protection & Support ($36.99 per month). With the first plan, you get on-demand tech support for nearly all your tech, including smartphones and computers. With the second, Optimum will repair or replace your business devices when they break, regardless of their age or brand.
At the same time, Optimum's free inclusions are helpful and shouldn't be overlooked. Perks like McAfee® software, which protects your devices from viruses, and a same-day service guarantee—notably, the only same-day service guarantee in the ISP industry—help Optimum stand out as an affordable business internet solution.
If you want high-speed internet at a low price, don't need features like intense data backup and cloud storage, and run a small to midsize business in the New York metropolitan area, Optimum has just the right amount of bang for your budget.
The price is great but with the onset of COVID-19 and more work from home opportunities, Optimum has been steadily increasing their prices. Additionally, if you don't live in the counties that Optimum serves, you cannot access their offerings. 
Want to compare internet providers? Check out our piece on the year's best small-business internet.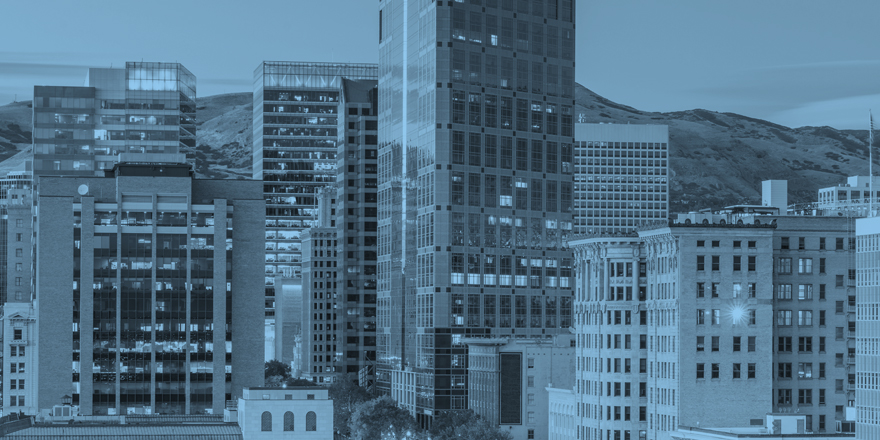 Not sure which option will help you grow?
Transform your business with a free assessment, and get a tailored recommendation for services that will drive better results.
Does Optimum provide a router, or can you buy your own?
You could buy your own Optimum-compatible router, but you don't need to: Optimum provides a smart router free of charge, so while you'll pay $11.99 a month to rent the modem, the router is bundled in for free.
Definition: Modems vs. routers
Modems "modulate" the internet signal you get from your high-speed internet service provider; routers broadcast that signal in the form of a Wi-Fi network. If you don't have a router, you can still get online by hooking your computer to the modem using an ethernet cord—but that's not a feasible solution for most businesses with employees seated throughout the building.
If you've been looking for an ISP for a while, you know most of them either issue a modem and router combo or expect you to buy your own router, which can cost well over $100. Getting a free router with Optimum service is a perk we don't think the bargain-hunting business owner should pass up.
If you believe there's no such thing as a free lunch, well, you're not wrong: according to the site, smart routers aren't available for free in all areas, and as with every service agreement in the history of service agreements, some vague, unlisted terms and conditions apply. Still, most businesses should qualify for a free router, and with 24/7 same-day support for any potential problems, you're on track to save time and money with Optimum's router.
Is Verizon better than Optimum?
That depends. What kind of internet are you looking for? Sure, Verizon is generally our top-recommended provider; it offers relatively affordable prices for high-speed fiber with symmetrical upload and download speeds.
But while fiber internet is the fastest available, giving you nearly instantaneous connections with no noticeable lag time, it's not available everywhere in the US. If you can't get fiber, cable is the next best option—and most fiber plans offer speeds similar to cable plans anyway, meaning regular old-school Optimum cable matches Verizon's speeds up to 1 Gig. Optimum also comes in a tad cheaper than Verizon.
Plus, while Optimum's upload speeds aren't symmetrical, they're higher than upload speeds for similar plans from Cox and other providers—and symmetrical upload and download speeds honestly aren't necessary unless you're a very data-heavy, high-bandwidth-usage company.
In short, Optimum business is a great solution if you're on a budget, and so is Verizon—it's all about what you have access to and how much you want to pay.
What is Optimum's customer service number?
Call 888-276-5255 to chat with Optimum business customer service and take advantage of that downtime-minimizing same-day service guarantee. Customer service is available 24/7.
We can see why you're asking; it's definitely confusing to see the brand name and logo for a company called Altice when you google "Optimum." Basically, Altice is the parent company of two internet service providers: Optimum and Suddenlink. Optimum used to be owned by Cablevision Systems Corporation, a telecommunications company Altice acquired in 2016.
Eventually, Altice will probably nix the names "Optimum" and "Suddenlink" and merge the two brands together under its own name. For now, just know that the same parent company owns Suddenlink and Optimum, and that if you see "Altice" listed anywhere on your Optimum account, don't worry; you're on the right page.
We looked at Optimum's pricing (including hidden fees), overall value, small business expertise, customer support and average internet speeds, among other factors.
Disclaimer
At Business.org, our research is meant to offer general product and service recommendations. We don't guarantee that our suggestions will work best for each individual or business, so consider your unique needs when choosing products and services.