How to Choose an Internet Service Provider for Your Business
Broadband for business is about more than price and speed—here's what to look for in professional internet plans.
---
So you've started a small business. Congratulations, and welcome to a waking nightmare world of constant fires to put out.
Still with us? Great, that kind of tenacity will serve you well in business. Nearly as important is choosing an Internet Service Provider (ISP) to not only launch your operation but also keep it running smoothly with room to grow in the future. Cost is obviously a factor, but there are several questions to ask before you settle on a business internet provider, so let's dive in.
What types of connections are available?
Depending on your area, you'll either have a full menu of internet access entrées to choose from or the last hot dog on the convenience store roller grill. For a broadband provider speed comparison, here are the five most common ISP connections:
DSL: Digital Subscriber Line (DSL) was considered a major improvement on dial-up connections way back when, but it's since achieved middle-ground status. DSL, which uses traditional telephone lines, can still be perfectly functional for a small shop with only a few employees, however, and it's relatively cheap. The overall distance from the ISP's exchange affects DSL download speed, which rarely exceeds double digits of Mbps anyway.
Cable: With this option, data is transmitted through coaxial cable TV lines, which are pretty much everywhere—brilliant! At least they were when it rolled out in the late 1990s. But like Smash Mouth and JNCO jeans, cable internet doesn't hold up as well today. Cable speeds are still impressive (up to, and sometimes over, 100 Mbps), but they're impeded greatly if nearby businesses and homes are online at the same time. Also, it's still somewhat expensive.
Satellite: If cable can carry internet service so well, then satellite must be just as good, right? Surprisingly, no. Both cables and dishes can deliver Game of Thrones and SportsCenter flawlessly, but satellite internet can barely match DSL speeds. Moreover, it's not as reliable as a grounded connection and can be more expensive than cable internet. But it's available wherever there's sky—if you're in the middle of unwired nowhere, it'll do.
Fiber: Fiber-optic internet transmits data as pulses of light through microscopic glass or plastic strands with no outside electromagnetic interference—it's the fastest and oldest (the foundation of the internet was built on fiber) connection there is. Fiber internet's only downsides are limited connection reach (it's available in just about half the US) and generally higher prices. But with its speed and potential for growth, fiber is clearly the future.
Frontier
Most Affordable Fiber Bundles
2019's best fiber internet plans for the budget-conscious small business.
Dial-up: Yes, really. As recently as 2013—which is still the 21st century last time we checked—over 9 million Americans were still cranking up those screeching 56k modems via a handful of remaining dial-up providers (including net pioneer America Online). As it has been since the '90s, dial-up is as slow as it is cheap; unless your business's internet needs are extraordinarily light, avoid dial-up and live in the present.
What are your business's internet speed needs?
You'd think that a small business with a handful of employees could get by with less speed, but what if they're transferring gigantic files and video conferencing all day? Likewise, 50 employees doing little more than trading emails and cat GIFs probably don't need 500 Mbps of bandwidth, no matter how cute the kitties are.
Determine your business's high-speed internet service requirements first so you don't end up paying for too much or getting stuck with too little. One thing worth noting is that fiber internet's upload speeds are often equal to its download speeds—a huge advantage over DSL and cable for data transfers. With all types of connections, costs go up concurrently with speed, so here are some standard plan bandwidth numbers to consider:
15–25 Mbps: If you're running a small operation of one or two employees conducting basic internet business via web browsing and email, with light file transferring, speeds of 15 to 25 Mbps will suffice.
25–50 Mbps: A five-person office could conduct large file transfers and point-of-sale transactions more easily within the speed range of 25 to 50 Mbps. Video conferencing and other communications would also run more smoothly.
50–75 Mbps: Multiple employees (seven and up) would be able to collaborate online with fewer glitches at 50 to 75 Mbps, which is helpful for remote workers. Data backup capability and increased transfer stability are also a plus.
75–100 Mbps: For businesses with a lower double-digit employee count, 75 to 100 Mbps is a sweet-spot bandwidth range that can also handle heavy audio and video streaming communications, as well as crowded Wi-Fi usage.
100–150 Mbps: For a rapidly growing business, somewhere within the 100 to 150 Mbps range is good for accommodating more internet demand—such as web hosting, e-commerce, and increased data usage—and more personnel.
150–500 Mbps: With this much speed, you can achieve all of the above and accommodate increasing employee counts and data demands. In fiber-served areas, there are even more serious 500 Mbps to 1 Gbps plans available.
What should you be asking about?
Speed isn't everything. Sure, it's almost everything, but there are other factors to think about when shopping for an ISP. You'll want to inquire about the following:
Customer service and technician availability: You may not be doing business around the clock, but you'll rest, and work, easier with 24/7 tech support from your ISP. Time down is money lost; be sure to ask if an ISP's "always-available" phone or chat assistance is live or automated and how often on-site technicians are accessible.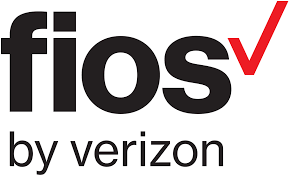 Verizon
Best Business Internet Provider
For superior customer satisfaction, choose Verizon.
Average yearly downtime: Many ISPs promise perfect or near-perfect uptime (usually around 98%) but don't always deliver. That's where a Service Level Agreement (SLA) comes in: if your uptime expectations aren't met, the ISP will be required to compensate you in the form of discounts, credits, or early contract termination.
Data caps: Some ISPs will impose data caps (or bandwidth limits) on accounts and then charge a higher rate—or simply throttle down your bandwidth—should you exceed that limit. Data caps are more common with residential connections, though they are sometimes found in DSL, cable, or even fiber business plans. If your business is broadband hungry, look out for data caps.
Contract length: How long will you be obligated to stay with an ISP? The average ISP contract length is two years, though some offer shorter terms—or longer, at greater overall savings. Equally important to look at are early termination fees (which can be pricey should you bail) and free trial periods to try out an ISP.
Net neutrality: With the repeal of net neutrality set to go into effect April 2018, it will once again be possible, and legal, for ISPs to sell more speed to the highest bidders while constricting competitors. Naturally, most ISPs deny they'd actually do this, but a company's support, or lack of support, for net neutrality could be telling. Look into it.
The fine print: Besides SLAs and contract-length terms, ISPs' fine print will include terms of service (TOS) and acceptable use policies, which cover the rules of how you'll be allowed to use their service and data or bandwidth caps or limits. Read these carefully, as they may affect your business's ability to do actual business.
Not sure which option will help you grow?
Transform your business with a free assessment, and get a tailored recommendation for services that will drive better results.
Call 855-983-1267
What will you need besides a connection?
There are a few factors to consider when choosing an ISP. You're probably thinking, "Wait, I have to think about more than just an internet connection? Where will it end?" Relax—extras are a good thing, and these margin items can help your business run easier and better:
Bundles: Many ISPs provide more than just internet service and offer package deals that includes VoIP (voice over internet protocol) or TV service, or both, along with your internet connection at a reduced overall cost. Even if you already have an established phone service, a bundle could save you hundreds of dollars a year. If your business has on-premises customers (such as in a restaurant, bar, office with a waiting room, etc.), a TV deal is worth considering.
Static IP address: IP (Internet Protocol) addresses allow computers to find each other on the web and communicate, and they come in two flavors: dynamic (temporary, commonly used for residential service) and static (permanent, geared toward business). ISPs usually charge extra for static IPs, but they're worth it if you're hosting servers, VPNs (virtual private networks), and external access and require more security and stability.
Email services: You probably don't plan on running your business from a jumbled series of generic Gmail accounts (at least, we hope not), so look into what ISPs have to offer. Most can provide a base-priced set of around ten individual email accounts, with the option to add more at additional cost, as well as custom domain names to more professionally reflect your website (ex: you@fancydomain.com).
Cloud storage: Stop with the hard copies and space-hogging drives. The cloud can be used for more than storing data off-site—it can also allow use of subscribed software on the go, simultaneous file access between multiple remote users, and an extra layer of security. In most cases, cloud storage will cost a little more on top of regular fees (sensing a pattern here?). But the more your business grows, the more essential this flexibility becomes.
VPN: A virtual private network (VPN) creates an encrypted, secure connection—sometimes referred to as a "tunnel"—between the VPN server and your computer. For professional use, the "tunnel" places you within your business's secure network as if you were in the office, even when working remotely. Some ISPs offer VPN service, and there are many independent VPNs as well.
Equipment: All ISPs require hardware on your business's premises; most will offer you the choice of renting modems, routers, and other necessary gear on a monthly basis or purchasing it outright. If you plan on sticking with an ISP, your best bet is to buy the equipment before the rental fees add up to an increasingly higher price tag.
The rest: You'll also want to consider security (does the ISP provide anti-spam, antivirus, anti-spyware, anti-malware, or backup service protection in case of a system crash?), website hosting (does the ISP offer free space to host your site?), and POS connectivity (does the ISP provide adequate hosting for point of sale systems?).
The takeaway
Choosing an Internet Service Provider for your business doesn't have to be difficult—just know and refine what you need before shopping around. Cost shouldn't be the lone deciding factor, nor should the size of your business (which will likely change) or the type of service you deliver (which could evolve and expand). Ask the right questions, and you'll find the right ISP—you don't have to settle for that last hot dog.