Experts Share 5 Tips to Create a Podcast for Your Small Business
Podcasts are the big thing right now. Everyone has one—from NPR to Office Ladies—and they're creating new content for millions of listeners. But does your business need one?
Business.org asked business owners around the world if it's possible to make a podcast on a budget and which tools or software other business owners should know about. After receiving over 90 responses and speaking to a podcast creator and producer, we found that everyone had different ideas and tips to pass on.
We've compiled them together and created a handy guide with five steps. Here's what you need to know before launching a podcast for your business.
Make content for you.
If you start to create content that you don't enjoy, your listeners will be able to tell your heart's not in it. Not to mention that your motivation will die off quickly. When you're making content that you're passionate about, you'll be able to stay motivated and keep listeners engaged."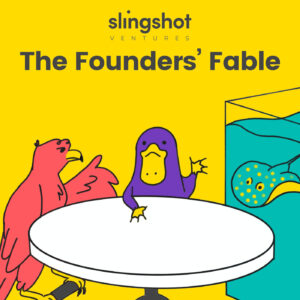 David Galownia, Savannah Cherry, and Dan Murphy
1. Find a subject and make sure it works for audio
One thing we learned from speaking with business professionals was that it can be super easy to start a podcast. But just because it's easy doesn't mean it's the right choice for your business. Unfortunately, many businesses jump on the bandwagon when they see others doing it. With only so many hours in the day, listeners will prioritize their podcast listening.
You have to ask yourself, 'Are you trying to get an idea that is best expressed through this medium, or are you trying to learn a lot about audio?'
I have worked with people who honestly had no business making a podcast because they not only didn't have a clear idea as to what they wanted to do with it, but they were also resistant to developing that idea. In many cases, you have to ask if audio is the best way to showcase that material. Sometimes the material can be edited or shown in a different way. Success is most dependent on the clarity with which you're approaching creating the podcast. If you have a really clear idea of what you want to accomplish, what I bring to the table is making that sound good and figuring out how best to use audio to make that work."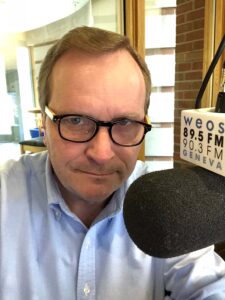 So, what does that mean for your business? Well, if you want to start a podcast, that's great! But it's not just about audio quality, equipment, or getting it on Spotify. There has to be a point to your podcast. It has to be educating the listeners or providing a service that builds off of your brand.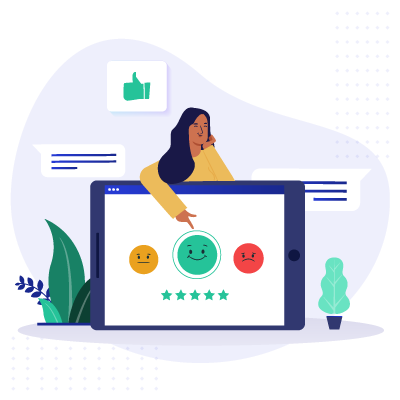 Expert Advice, Straight to Your Inbox
Gain confidence in your business future with our weekly simple solutions newsletter.
2. Network, network, network
David Jimenez has recorded 100 episodes of the Tastemasters podcast in Utah, which he co-hosts and co-created two years ago while a bartender at a local brewery. He started the podcast with a friend, Wyatt, to bridge the education gap of craft beer: "If knowledge increases, behavior changes," he told Business.org in a recent interview. (More from David below.)
We are a boutique consulting firm specializing in helping organizations and the people inside them change.
The podcast strategy was to bring to our audience experts who have ideas to help them 'see, feel and think' in new ways so they can change. We use Libsyn to host it, post it on all the podcast channels, and have audio engineers add on the intro and outro music. We rarely have to edit our interviews. We have a copywriter who turns the podcast into a blog so we benefit from the search engine content marketing value. And then we post it on all the social channels several times and email it to our email lists."
One of the things David emphasized when talking with Business.org was the benefit of networking. From finding guests to promotion, networking is the key to growing your podcast.
The first episode of David Jimenez's Tastemasters was recorded in a room covered with blankets and pillows to create soundproofing. Later, a friend who owns a studio reached out and offered to help.
"He became the first sponsor and he helped make the podcast sound good," Jimenez told Business.org. Jimenez recorded each episode and sent it over to his friend at the studio for editing.
If I was ever going to give advice: go ahead and start it, but try and sell it to a producer and studio too.
Then once you sound good, you can work on the quality of content and quality of guests. and if there's something that you want to go back and fix, then we can go back and do that—no problem. So I've gained trust from all my guests."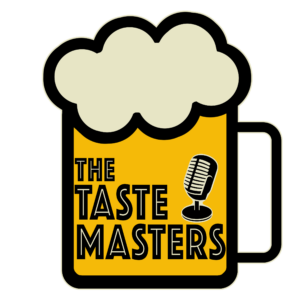 Working with a producer is a sentiment that Kelly Walker echoes as well. Walker has worked in public radio for over 35 years, hosted and produced the Sundilla Radio Hour, and worked with college students on creating their own podcasts at the Geneva Sound Factory. (Full disclosure: Kelly and I have worked together for the past six years, including when he helped me start my first podcast.)
"One of the things you should be looking for in a producer, beyond basic skills, is someone who can help you manage expectations," Walker said in an interview with Business.org. "Hiring a producer is often a way to find somebody who can manage expectations and tell you what will and won't work."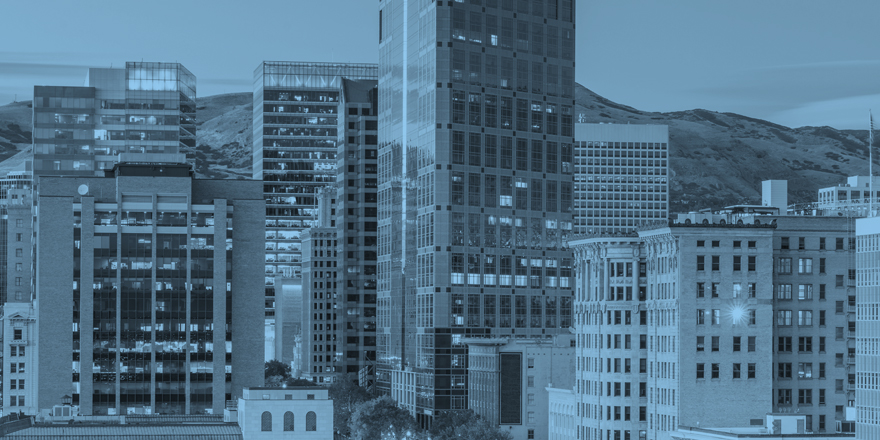 Build your custom site today
Customize your website with an easy-to-use site builder that'll make your brand look professional and polished in no time.
4. Get it uploaded and approved
David Jimenez spent three months planning and figuring out how to launch the Tastemasters podcast. "Equipment was the biggest concern," he said, "and then the hosting platform. You have to upload the podcast to a database and that database has to be approved by Apple, Spotify . . . everyone has to get approval."
I recently launched my first podcast, Her Ambitious Career, and I've found Buzzsprout to be a really brilliant hosting platform, especially for someone who doesn't want to be overwhelmed and likes simple, streamlined tech!
There's so much I like about the platform: the Magic Mastering tool saves you oodles of time in editing, you can submit your podcast to a range of podcast directories really quickly, and you also get a podcast website included. It's great!"
But getting it uploaded and out there is how people hear it. Over 56 million people listen to podcasts on Spotify and Apple—and those numbers are growing!1 This proves people listen to podcasts daily as part of their routine.
"One thing that audio has that is unique is that audio makes the time where you do other things more valuable," Kelly Walker from Geneva Sound Factory told Business.org. "You can listen to radio or podcasts in a car or while your attention is divided—there are not a lot of instances where you can't just have something in your ears."
5. If you build it, the audience will come
That old adage from the 1989 film Field of Dreams is actually true! If you stick with a release schedule and have your guests help with some organic social marketing, the audience will come to you. It may take time, but consistency is key.
To succeed you need a plan and stick with it.
Ours was to make three episodes to release on the launch date, and then do one episode each week. It takes time to get an audience, so it's important to keep going for some time. You can't expect to have listeners from day one. Keep releasing episodes. Share them on social networks, share them in the newsletter, and slowly build your audience."
Nowadays, David Jimenez takes the equipment with him to guests, and they record Tastemasters on location. Partnerships are a big part of the podcast—from sponsors to guest cohosts, Tastemakers works because of the passion and relationships David has built in the last two years.
"The podcast isn't about me—it's about my guests, my friends," David told Business.org. "In reality, it's never been about me. I want to learn, and I want to share that with people."
Starting a podcast for your small business is a great way to increase brand awareness and education. But before starting, you need to determine what a podcast will achieve for your business and if audio is the best route for your goal.
After hearing from over 90 global business owners and chatting with a podcast creator and producer, Business.org found that having passion and a producer in your back pocket are key. Everything else is up to you. . . . You just have to press record.
Wondering what to do next? Check out our top website builders so you can have a website and marketing ready to go before launching your podcast.
Disclaimer
At Business.org, our research is meant to offer general product and service recommendations. We don't guarantee that our suggestions will work best for each individual or business, so consider your unique needs when choosing products and services.