The 15 Best Laptops for Small Businesses
---
Laptops are more powerful, portable, and flexible than ever. From processor speed to battery life, we pick the best laptops for every type of work.
Laptops are like an extension of ourselves. Unfortunately, our human brains aren't capable of simultaneously crunching numbers in a spreadsheet, conferencing with a dozen coworkers in remote locations, and drafting presentations for that next product launch.
Until we connect to our smartphones using virtual reality (a scary but not so fantastical thought), we need laptops as our business companions. But with the thousands of laptop models available, how do you find the right one for your business needs?
We researched some of the top brands and models and talked to IT experts and other business owners to give you a head start on the process. Spoiler alert: the right laptop is one that fits your most likely business-use case. We've chosen our favorite three laptops in five use categories below.
2018 best laptops for small business
| | | |
| --- | --- | --- |
| Model name | Lowest price | Buy it |
| Apple MacBook Pro 13-inch | $1,199 | Buy Now |
| Lenovo ThinkPad T480 | $1,899 | Buy Now |
| HP Spectre x360 | $1,499 | Buy Now |
| ASUS VivoBook F510UA | $599 | Buy Now |
| Dell Latitude 14 Rugged | $1,656 | Buy Now |
Best laptops for business and personal use
If you're like many solopreneurs or small office/home office (SOHO) workers, you spend your day mixing professional and private spaces and tools.
Perhaps your living room doubles as a workstation. Or maybe you use the same laptop for holding business conference calls and scheduling your kids' soccer practice. With blurred lines between home life and work, you need devices that work well no matter the setting.
Best laptops for business and personal use
| | | |
| --- | --- | --- |
| Model name | Lowest price | Buy it |
| Apple MacBook Pro 13-inch | $1,199 | Buy Now |
| Dell XPS 13 9360 | $1,397 | Buy Now |
| HP Elitebook Folio 1040 G3 | $1,199 | Buy Now |
What to look for in a laptop for business and personal use
The best laptops for both business and personal use are fast, powerful, and portable—and have enough battery life to get you through your morning presentation and your evening meal planning.
Although the three laptops we recommend have somewhat lofty price tags, each one meets the high standards you'll need to move seamlessly between running your business to handling your busy life schedule.
Apple MacBook Pro, 13-inch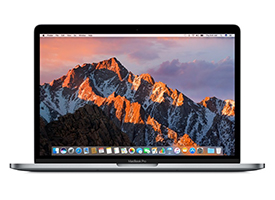 CPU: Intel Core i5 (7th gen), 2.3 GHz
Memory: 8GB DDR3
Storage: 128GB SSD
Screen: 13.3" LED Retina Display (2560×1600)
Battery: Built-in 54.5 Whr
Weight: 3.6 lb.
The MacBook Pro is a high-performance, beautifully designed laptop that can take on the needs of business by day and personal life by night (or vice versa). We recommend the 13-inch model for its portability and lower price tag compared to the 15-inch version. Other pros include a stellar, high-resolution display and healthy battery life. The downsides are its high starting cost, near impossibility to upgrade or replace parts, and lack of peripheral connections other than a headphone jack and two USB type-C ports.
Buy at the lowest price: Amazon
We're using the latest MacBook Pro. [The] MacBook Pro 13″ is easy to transport and take to client meetings . . . We are more than happy with the Apple devices we use. They are fast, intuitive to use, and have a great battery life.
Dell XPS 13 9360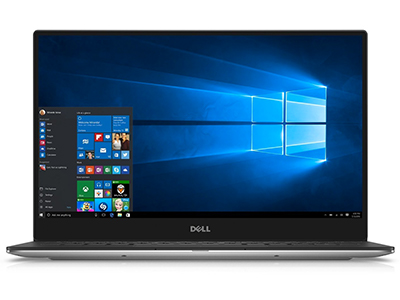 CPU: Intel Core i7 (7th gen), 2.7 GHz
Memory: 8GB DDR3
Storage: 256GB SSD
Screen: 13.3" QHD + LED (3200×1800)
Battery: Integrated 60 Whr
Weight: 2.9 lb.
For a massively powerful Windows-based device that's flexible enough for just about any use case, consider the Dell XPS 9360. It boasts a superiorly fast processor and strong battery, plus a display with near 4k resolution and a wide range of ports. Things to be wary of with the Dell XPS 9360: its expensive price tag; odd, bottom-left webcam placement; and reportedly awkward keyboard.
Buy at the lowest price: Amazon
I work on the run rather often. The only spec that matters to me is the screen, [which includes] resolution, size, color accuracy and brightness . . . [My] laptop is a Dell XPS 13 (2015 model), [which I bought] for portability [and the] high-resolution touchscreen, and it was meant to showcase my portfolio during client meetings.
HP Elitebook Folio 1040 G3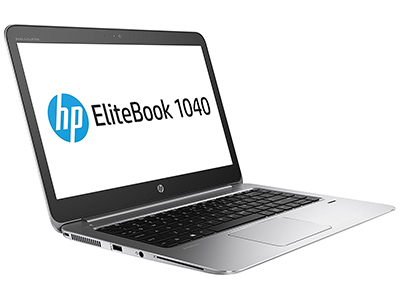 CPU: Intel Core i5 (6th gen), 2.3 GHz
Memory: 8GB DDR4
Storage: 256GB SSD
Screen: 14" FHD anti-glare LED (1920×1080)
Battery: 45.6 Whr
Weight: 5 lb.
The HP Elitebook Folio 1040 G3 is another high-performing Windows laptop that is excellent for the privacy- and security-minded professional. You get integrated protection from an internationally standardized Trusted Platform Module (TPM) cryptosecurity and a privacy screen that prevents side-angle onlookers from seeing your data. However, it's heavy and about as expensive as the 13-inch MacBook Pro. And the security advantage of the privacy screen comes with a mediocre resolution.
Buy at the lowest price: Amazon
Best business laptops for travel and work
Running a business often requires just that—running from place to place. Today's always connected economy means that it's ordinary to work while commuting.
But since you can't feasibly stuff a desktop computer in your suitcase (I mean, you could try, but you'll raise some eyebrows), you need a laptop that can travel with you.
What to look for in a travel laptop
Frequent travelers require more than just a powerful notebook computer. They need a durable device that will last the long haul on commutes, whether by car, train, or airplane.
Best laptops for travel and work
| | | |
| --- | --- | --- |
| Model name | Lowest price | Buy it |
| Dell Latitude 7480 | $1,249 | Buy Now |
| Lenovo ThinkPad T480 | $1,899 | Buy Now |
| Microsoft Surface Pro 4 | $649 | Buy Now |
Our picks for best travel laptops range widely in price, but each comes with batteries that last longer than 10 hours. (With the ThinkPad T480, you can purchase an upgraded battery with a reported daily lifespan of more than 17 hours!) Long-lasting batteries are super helpful if you need to move from working in an airport terminal to the plane—especially if you can't find an open charging station.
You can quickly move these versatile laptops from work bag to tray table. Their high processing speeds and RAM caching means that you won't spend too much time waiting for your device to load in between sessions. Just open and get to work.
Dell Latitude 7480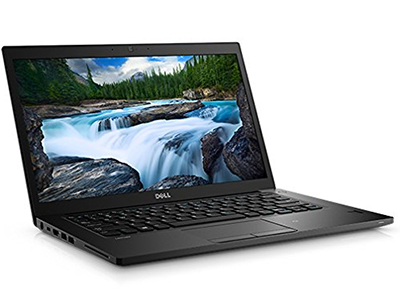 CPU: Intel Core i5 (7th gen), 2.6 GHz
Memory: 8GB DDR4
Storage: 256GB SSD
Screen: 14″ FHD LED (1920×1080)
Battery: 42 Whr
Weight: 3.01 lb.
Traveling workers will love the three-cell, 42-watt-hour battery on the Dell Latitude 7480 that can give you more than 13 hours of use on a single charge. And its dual-core, 2.6 GHz Intel i5 processor means you can work fast on the go too. Plus it comes with Windows Pro and a three-year manufacturer warranty (most offer only one year). On the other hand, $1,250 is a bit pricey for a travel laptop, and the Latitude isn't quite as powerful as some competitors, like the Lenovo ThinkPad T480.
Buy at the lowest price: Amazon
Lenovo ThinkPad T480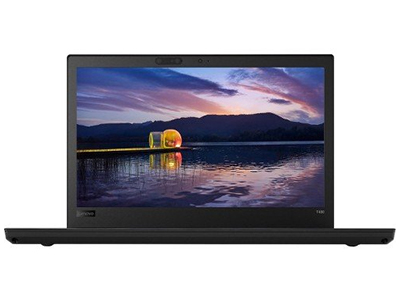 CPU: Intel Core i7 (8th gen), 1.9 GHz
Memory: 16GB DDR4
Storage: 512GB SSD
Screen: 14" FHD anti-glare touchscreen (1920×1080)
Battery: 24 Whr
Weight: 3.6 lb.
For jaw-dropping battery capability and heavy-duty performance in a travel laptop, pick up the Lenovo ThinkPad T480. And if you need to go long spans on a single battery charge, add the T480's upgraded battery with a recorded charge of over 17 hours. You also get Windows Pro TPM and fingerprint security features and a three-year warranty. The most significant downsides: it's expensive and weighs a luggage-heavy 3.6 pounds.
Buy at the lowest price: Amazon
Microsoft Surface Pro 4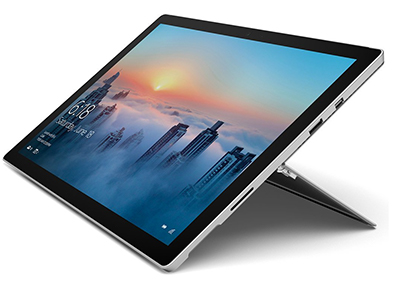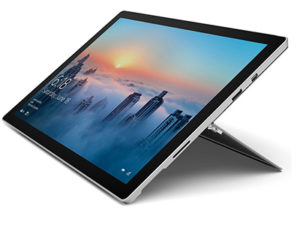 CPU: Intel Core m3 (7th gen), 2.6 GHz
Memory: 4GB DDR3
Storage: 128GB SSD
Screen: 12.3" PixelSense LED touchscreen (2736×1824)
Battery: 38.2 Whr
Weight: 1.69 lb.
Microsoft likes to market its Surface devices as Apple iPad competitors, but we think they're best suited as travel laptops. The Surface Pro 4 has an affordable price tag, high-resolution display, and hefty 128GB solid-state storage. Travel-friendly features include a lightweight, convertible design and included stylus and detachable keyboard. It just can't quite match the processing power of the other travel laptops on our list.
Buy at the lowest price: Amazon
[We purchase] 4G LTE enabled Microsoft Surface tablets as daily devices. The hybrid design allows our agents to bring their device with them on every showing and every client meeting. This allows them to always have answers for their clients and provides the perfect platform from which to give listing presentations to potential clients. It makes them appear organized, professional, and always available.
How often should your business replace your laptops?
Like choosing between high-speed internet providers, selecting a laptop for work can be a daunting task. Spending upward of $2,000 on a single laptop—especially if you need to purchase multiple—is tough for businesses with thin margins. But in many cases, buying pricier equipment pays off because you don't have to replace them as often.
Budget laptops may cost only a couple hundred bucks, but you can expect to replace them about every two to three years. Heavy-duty laptops are built to last, which means you should be able to count on them for five or more years.
Ultimately, it comes down to what you need the laptop to do for you or your workers. If budget laptops work for you, buy a bunch and replace them often. But if you need the power and performance that high-end devices provide, invest for the future.
How to make your business laptops last
Replacing a computer can feel like getting cavities filled. You know you need to do it, but spending the time and money is a pain. So, we understand you'll do just about anything to make your current devices last longer. Here are few tips to squeeze more life out of your laptops:
Clean up your cache: A laptop's memory, or RAM, is like the part of your brain that's focused on short-term recollection and task management. Over time, RAM can get bogged down by processor-demanding programs, slowing the entire computer down. One way to free up RAM is to check your laptop's Task Manager (Windows) or Activity Monitor (Mac) and search for memory hogging applications. Close the ones you're not using, and consider deleting apps you don't need.
Protect your investment: You may take care to avoid dropping or spilling on your laptop, but what about when it's in your bag or backpack? Even when stowed away, your laptop is at risk of stress and breakdowns. If you don't have a super durable rugged laptop like those we recommend above, consider buying a sleeve or case to safeguard the computer wherever it is.
Conserve your battery life: Many of the most sophisticated laptop models still drain batteries quickly. You can take some steps to avoid a sudden shutdown, like turning off Wi-Fi and Bluetooth connections and dimming your display brightness. Also, if you're not using the device, close the lid. As long as you have enough RAM cache, you should be able to wake it back up and get to work quickly.
The takeaway
The right laptop for your small business is the one that gets the job done at a price your budget can withstand. Consider how you'll use it most—while traveling or for a combination of personal and business use, for example—then pick one with the right mix of power, durability, and cost.
If you love a laptop that we didn't include above, let us know! Leave a review in the comments below to help us improve our recommendations.
Disclaimer
At Business.org, our research is meant to offer general product and service recommendations. We don't guarantee that our suggestions will work best for each individual or business, so consider your unique needs when choosing products and services.