Should you still Use Fiverr in 2023?
Fiverr is an online marketplace for freelance services. When the Israeli company launched in 2010, we were still exploring the endless nooks and crannies of the internet. As one of the pioneers in cutting out the middlemen and bringing freelancers straight to the market, Fiverr established itself as a cornerstone in the gig economy.
Even though Fiverr is a staple in the process of hiring freelancers and has proved essential for a freelancer's success, should it still be used in this post-pandemic economy by CEOs?
We asked these 7 CEOss if they think others should still be using Fiverr in 2023.
Fiverr 2023 table of contents
Fiverr's process and background
The freelance marketplace's process is very simple. A person offers a service and advertises it on the app. Services can include anything from graphics & design, digital marketing, writing & translation, video & animation, music & audio, programming & tech, business, lifestyle and data.
Someone, anyone from your next door neighbor to the most impressive CEO, might need a service for cheap and they only need it once. They can go onto Fiverr and find that person and hire them with the click of a button and the app takes care of the logistics.
But over the past five years, Fiverr's processes have changed as they have acquired other businesses and dealt with different financial issues. The biggest change is in the pay structure. Initially, every service could be purchased for $5. This was particularly controversial because a lot of services are worth much more. In 2013, the platform made it possible for creators to charge what they feel, making the name "Fiverr" lose some of its literal meaning.
Still, debates over nomenclature haven't stopped people from taking advantage of no-limit pricing. In fact, there are multiple stories of how different creators have managed to earn $100k+/year simply advertising their skills on Fiverr.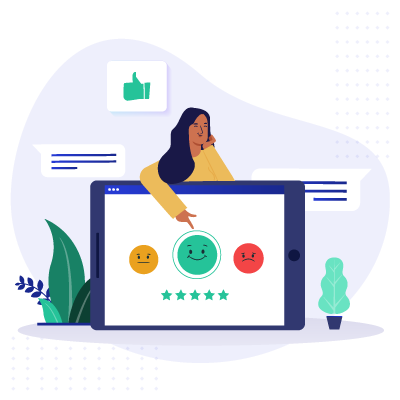 Expert Advice, Straight to Your Inbox
Gain confidence in your business future with our weekly simple solutions newsletter.
Upwork Global Inc, known simply as Upwork, is also a freelancing platform. It has been around since 1998, when it was originally called Elance. After a merger and a name change, the website became the go-to spot for freelancers looking for contract work, not necessarily the one-off job. In March 2022, TIME Magazine called Upwork one of the 100 most influential companies of the year.
After Fiverr changed their pay structure to benefit the integrity of the freelancer/creator's work, Fiverr and Upwork have started to compete for the same users. Both companies were built for slightly different purposes but the uses are starting to blend.
When we asked CEO's if others should still be using Fiverr in 2022, many respondents brought up Upwork and the necessity to choose each app for their unique strengths.
"So absolutely, Fiverr can be helpful. One small note, it's changed so much from a few years ago. Back then, everything was $5, which makes sense since it's Fiverr after all. Now? You can see services being sold for hundreds or even thousands of dollars. The difference is largely that back in the day, the quality wasn't great or even good, but now you have legitimate freelancers marketing on the platform.
I'd suggest people think of Fiverr these days more like Upwork. The positives are that often on Fiverr, you get a fixed cost at the very beginning of a project, without negotiation whereas Upwork is set up for an ongoing relationship and ongoing project. As an example, if I had to hire someone to build a logo, I'd do it on Fiverr. On the other hand, if I wanted to hire a VA, I'd do so on Upwork."
—Mark Aselstine, founder, wineclubreviews.org
"I've used Fiverr many times in my business. I mainly use it for simple tasks that don't need a lot of oversight. For example, I've hired people to create YouTube visuals or research specific things for me.
I highly recommend Fiverr for those types of tasks. For more complex tasks that require specific skills, I would work with freelancers on a platform like Upwork.com. For instance, if you're looking for a developer, Upwork is likely a better alternative than Fiverr.
What I like about Fiverr is that it's very intuitive to use and it's easy to find freelancers on the platform. On the other hand, I wouldn't use it for bigger projects where I need to work closely together with the freelancer."
—Luisa Zhou, founder, luisazhou.com
"When I first started my content creation and ghostwriting business, Fiverr felt like a great option. I supported other freelancers while finding inexpensive ways to have tasks completed out of my scope of expertise.
I used Fiverr predominantly for graphics and video editing. And although I had some great experiences, I also found it time-consuming, and those fees can add up based on desired turnaround time, necessary edits and 'the 'level'' of project needed.
After several months, I moved away from Fiverr and used the website upwork.com as an alternative. I have had a much better experience using Upwork and far more cost-effective for the business overall."
—Catherine Nikkel, content creator, ghostwriter, author and founder, Mindful Media
How to discern legitimacy
The internet has been referred to as the Wild West with few regulations. Indeed, federal and international governments still trying to figure out how they should be involved and if they should interfere at all.
Unsurprisingly, Fiverr isn't immune to the chaotic nature of the internet. As a result, it is sometimes difficult to discern legitimate work opportunities or providers on the platform. With this in mind, entrepreneurs should carefully vet each worker and take past reviews seriously. A healthy dose of skepticism can prevent wasting money on low-quality work or a complete scam altogether.
"In my opinion Fiverr can be worthwhile. If you are patient, and 'look' hard for non spam accounts there are alot of hard workers who can be found on Fiverr. We've had some luck finding content writers and graphic artists on this site. Without this website, we would have never found these diamonds in the rough. My main complaint is there are several fake accounts run by scammers.
An alternative that I like better is Legit.com. In my experience, the accounts listed on this site tend to be 'real' and not spam ones like many on Fiverr are. Legit.com allows you to communicate through private channels to your hired workers, and if there's any disputes, they will step in to help out. I would encourage any business owner to spend a little time on Legit.com as you'll be pleasantly surprised."
—Matt Schmidt, CEO, Diabetes Life Solutions
"I own an agency called Danger Co; we work primarily with small/medium sized businesses and startups. Naturally, we are frequently working with very tight budgets...so Fiverr is something we do use.
We find that Fiverr can be a great place to source talent--but only if you know how to select that talent, and how to direct it. As counterintuitive as it sounds, Fiverr is best used by Creative Directors and agencies because we know how to screen the product and how to provide highly prescriptive instructions. This helps alleviate pain points that can happen due to language barriers and time zones. As well, agencies may end up using certain Fiverr contractors repeatedly, developing a list of trusted designers. When left to fend for themselves, businesses using Fiverr talent often are unhappy with the results; they lack the know-how to select and direct the right contractor."
—Jordan Danger Stalker, owner, Danger Co
These days there are better options
Fiverr is relatively young in business terms but as far as the internet is concerned, Fiverr is ancient. Since its inception, the internet has transformed. The economy has changed with over 50 million people in the creator economy.
As change keeps happening very quickly, more and more people are building different apps and using social media in new ways to find freelancers and other gig workers. As a result, it's worth considering Fiverr's competitors which might suit your business better.
"I've used Fiverr in the past, but have found much better freelancers using smaller, more personalized networks. Facebook and Slack groups have been helpful for getting recommendations, for example. I'm in groups for female founders, meeting local business owners, and more. It's usually easier and faster to find help this way, and you're able to trust the recommendations since they're from a more direct network. I think you have a much better chance of finding quality candidates by digging into these smaller, trusted networks instead of starting from square one."
—Anne-Marie Faiola, founder and CEO, Bramble Berry Handcraft Provisions
Fiverr has its pros and cons, and for small one-off jobs, it is a great option. But for anything else, there are many other options that might be better tailored to your needs. We couldn't ask for a better summary than what Adelle Archer, CEO of memorial diamond designer Eterneva, provided.
"When we began, Fivver appeared to be a great resource for businesses to connect with freelancers, however, its drawbacks soon outweighed any advantages. Service oriented businesses have specific needs beyond just certain abilities, and hires who lack people skills or who are not used to working in a team environment can create problems if not properly vetted.
Fivver, though excellent at connecting those skills to businesses on a budget,  lacks the sound vetting process that many hiring agencies provide. Gaps in abilities, incomplete employment history, lack of vetted references, and even missing agency reports, can lead to hiring someone who looks good on paper, but in reality, is not a good fit for your business.
For singular quick jobs, Fivver can provide some qualified candidates, but for businesses requiring long-term or repeat needs, there are better options"
—Adelle Archer, co-founder and CEO, Eterneva
Disclaimer
At Business.org, our research is meant to offer general product and service recommendations. We don't guarantee that our suggestions will work best for each individual or business, so consider your unique needs when choosing products and services.