Best Job Posting Sites for Employers: Indeed vs. CareerBuilder and more
More than 18.5 million people are hired from online job posting sites each year.1 Posting your ad on a job search website can put you on the path to finding top-notch talent for growing your small business. To help you determine which job posting site is right for your small business, we compared two of the best job sites: Indeed and CareerBuilder.
Last Updated: several months ago
We updated the pricing and offerings for all brands, ensuring all information is up-to-date and accurate. Some brands, such as Glassdoor, no longer offer job postings and instead link to Indeed, which we noted. We also added a short mention about COVID-19 pandemic-related considerations.
On average, 245 people apply to one online job posting.2 That means you're likely to find your next hire via one of the best job posting sites for employers.
But with so many employer recruiting websites available, how do you know which one will connect you with a qualified candidate who's right for your small business? We've researched two of the biggest brands to help you find the best job posting site to attract first-rate talent and grow your business.
Let's scope out the best choice for your next resume hunting expedition.
Compare Indeed vs. CareerBuilder
| | | | | |
| --- | --- | --- | --- | --- |
| Plan name | Price per month | Job posts per month | Applicants you can contact per month | Learn more |
| Indeed Resume Standard | $100 per recruiter | Unlimited | 30 | View Plans |
| Indeed Resume Professional | $250 per recruiter | Unlimited | 100 | View Plans |
| CareerBuilder Lite | $219 | 1 | 500 (max 50 per day) | View Plans |
| CareerBuilder Standard | $299 | 3 | 500 (max 50 per day) | View Plans |
| CareerBuilder Pro | $599 | 5 | 500 (max 50 per day) | View Plans |
Indeed: Best site for job posting
Indeed is our top pick for best job posting website for small-business owners for good reason: it fills two times more job listings than any other job posting website.3 With more than 250 million visitors on their site each month, your job posting is likely to be viewed by many qualified candidates.
With the Indeed Resume plans, employers have unlimited searching capabilities of 175 million resumes, according to the company. You can find prospects based on industry, job title, location, and education level.
The Standard subscription fee is $100 per month per recruiter to contact a total of 30 job applicants. Meanwhile, the Professional Subscription is $250 monthly per recruiter for 100 contacts.
Best Overall Job Posting Site
Free job posting
No up-front costs
No long-term contract
Unlimited searches of 175 million résumés
One $75 credit for a sponsored job listing with sign-up
$100 monthly minimum to contact job seekers
Extra fee for premium ad placement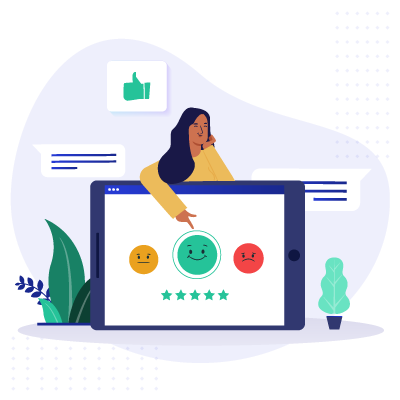 Expert Advice, Straight to Your Inbox
Gain confidence in your business future with our weekly simple solutions newsletter.
CareerBuilder: Best for hiring skilled professionals
CareerBuilder is an ideal hiring website for employers pursuing experienced job seekers at the journey level and above. It has robust search capabilities that allow you to search for candidates by industry, salary amount, and years of experience.
Conveniently, CareerBuilder has iOS and Android mobile apps so you can review resumes from any location. This makes it easy as pie for small-business owners to directly communicate with potential employees from the palm of their hand.
With the CareerBuilder Lite plan, you can post one job per month and view up to 50 resumes per day for a monthly price of $219. Unfortunately, this plan doesn't allow you to email candidates via the CareerBuilder site. Instead, you'll have to contact them via your own email account.
Not to worry if you want something more convenient, though. The CareerBuilder Standard plan is $299 a month and allows you to post three jobs per month, view 50 resumes per day, and send up to 100 emails to job applicants from within the company's website.
Best for Hiring Skilled Professionals
Database of 81 million job hunters
No long-term contract
Included advertising with basic plan
iOS mobile app
No free job posting
Extra fees for additional job postings
| | | |
| --- | --- | --- |
| | Indeed | CareerBuilder |
| Cost | $100 to $250 | $219 to $599 |
| Potential candidates | Over 175 million* | Over 81 million* |
| Contracts | No long-term | No long-term |
| Résumé searches | Unlimited | 50/day |
| Visit site | Post a Job | Post a Job |
*Based on company claims.
Other Popular Job Posting Sites
Upwork: Best for hiring freelancers
Upwork is our job listings favorite for small-business owners who are seeking freelance professionals but not full-time employees. If you need help with specific projects, temporary assignments, or contract work, Upwork can connect you with a freelance specialist or contractor to fit your specific needs.
Upwork screens freelancers and provides basic information to ensure you are connecting with reliable applicants. It evaluates candidates in a few ways:
Verifies email addresses to ensure authenticity
Collects work history, feedback on past projects, and job success percentage rates
Conducts online testing and provides results on various topics, such as customer service, office skills, and email etiquette
Registration and job posting is free with the basic plan. You negotiate an hourly rate or fixed sum payment with your freelancer, and Upwork charges 2.75% of the invoice amount. Freelancers pay a 5%, 10%, or 20% service fee depending on the amount billed.
If you need help vetting candidates, Upwork Plus may be a better option. For $49.99 monthly and a 3% fee on all payments, the freelance job search engine offers dedicated account managers to help you navigate the talent search process.
Or, if you'd rather have the entire recruiting process done for you, Upwork Talent Scout provides full-service recruiters that compile a shortlist of high-quality candidates on your behalf. The online job board claims this costs upwards of 50% less than traditional hiring agencies, although Talent Scout's pricing isn't publicly available to verify this assertion.
Best for Hiring Freelancers
Upwork
Free membership and job posting
Database of 10 million freelancers
Limited vetting process with basic plan
Free registration and job posting with basic plan
Database of over 10 million freelancers
Free mobile app to connect with freelancers
24/7 customer support via phone, live chat, or email support request
Time-consuming searching and vetting with basic plan
Costly Upwork Plus plan without substantial additional value
Snagajob: Best for hourly work
Snag is our choice for small-business owners that are looking for part-time hourly employees. The digital job board boasts over 100 million registered hourly workers and 700,000 employer locations throughout the US and Canada.
While Snagajob doesn't publicly post its prices, unconfirmed reports point to an $89 per month cost to post one job. There's also reportedly a volume discount, such as listing five jobs for only $69 each—giving you a $100 discount.
It also offers a free scheduling tool that helps employers manage employees, which can do the following:
Create and publish a schedule in less than 10 minutes
Assign and trade shifts easily and in real time
Send messages to your entire staff or individual employees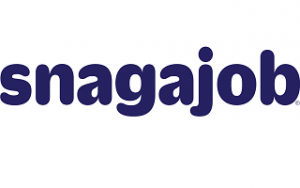 Snagajob
Database of 90 million hourly job seekers
Free scheduling tool
No free job posting
Over 90 million registered hourly workers
No long-term contracts
Unlimited changes to job postings
Free scheduling tool for one location
No free job posting
Extra fees for advertising
LinkedIn has a powerful reach and strong networking capabilities. With over 756 million members worldwide, you have access to a massive network of professionals. You can build your company brand by creating a LinkedIn page, and professionals can easily apply for jobs with their LinkedIn profiles.
Glassdoor used to offer job postings, but now refers recruiters to Indeed instead. Still, Glassdoor is worth monitoring because your business's employee ratings directly impact your recruiting success. If you're well regarded here, you'll likely snag fresh faces easier elsewhere.
If you've got a little extra cash to spend, then Monster is ideal for wide distribution. The purple-themed job search engine displays open roles on local news websites across the US. This means you'll proactively reach prospects before they even start searching for work. This is in contrast to other sites that wait for people to trickle in and find you first.
By using a network of other sites, Simply Hired can reach a vast number of job seekers. Small-business owners can post jobs for free, and within minutes, the listings are automatically shared with over 100 job boards, including its publishing partner Indeed. But if you try to post a job on Simply Hired, you will be redirected to a form on the Indeed website to create a free account.
What factors should I consider when choosing a job posting site?
There are several factors to consider when choosing a job posting site, and each may require some research:
How many people will see my job posting? Find out the number of site visitors.
Will the right person see my job listing? Look to see if similar career path opportunities have been posted. For example, don't post an accounting job on a job posting site that only has marketing careers.
How much does it cost to post an ad? Set a recruiting budget; jobs are typically posted for at least 30 days.
How many résumés can I review? See if you're limited in how many résumés you can see a day, a month, or a year. The more you can review, the higher the chances for filling job openings.
How quickly can I fill the position? Consider paying extra for premium ad placement if you need to hire immediately. But remember, it also depends on the career type you are looking for.
How do you create the best job post?
To increase your odds of attracting qualified candidates and to avoid getting a bunch of unwanted applications, follow these four steps for the best job posting:
Use key career words and industry-specific terms to improve SEO.
Be clear and concise in the job description; thoroughly outline required qualifications and experience.
Include the work location, which can be a deal-breaker for some applicants. If you're open to candidates working from home, include that too.
Provide company information—such as business values, the company mission statement, and workplace culture—to find the best fit.
To help your business stand out, you may want to include employee benefits in your job posting. Paid vacations and holidays, health plans, and fun perks, such as gym memberships or free lunches, can make your business more appealing to job candidates.
Finally, due to the COVID-19 pandemic, workers now want robust safety protocols and flexibility in working conditions. As a result, you'll want to clarify how you're addressing employee health concerns, along with any special liberties like being able to work from home.
Fun fact:
To help you craft a job posting that will stand out from the rest, Indeed offers a few suggestions. It also provides nearly 500 sample job descriptions to help you get started.
Because of its no-cost job posting, volume of job seekers, and number of hires delivered, Indeed is our favorite job posting site for small businesses. But depending on who you are planning on hiring (from an office manager to a data analyst) and  your unique needs, you may find that one of the other job posting sites is right for you.
Disclaimer
At Business.org, our research is meant to offer general product and service recommendations. We don't guarantee that our suggestions will work best for each individual or business, so consider your unique needs when choosing products and services.