Simple Solutions: Burnout is Hitting Everyone. Learn How to Combat It.
From our experts to your inbox. Each week.
March 9, 2022
Burnout is a condition characterized by exhaustion and reduced efficiency, and it's affecting over 50% of workers today. So maybe it's time for a break.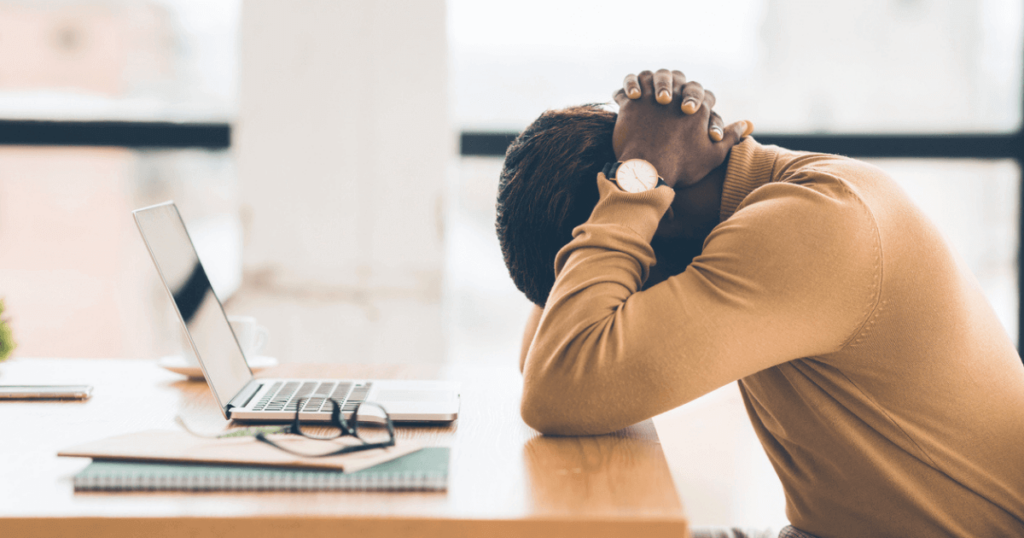 I took my first vacation in months over a long weekend in February. I finally got out of my office and relaxed with my family and friends. When I got back, I realized how important that time off was to revitalize my creativity and ability to research.
So today, I wanted to share some insights about the widespread issue of burnout and why we could all use a break every now and then.
Generally, burnout is that feeling when you're mentally and physically exhausted as a result of excessive and long-lasting stress at work—like you've burned the candle at both ends until there's nothing left. The Mayo Clinic notes that burnout "also involves a sense of reduced accomplishment and loss of personal identity."
Job burnout can come from a lot of different areas. If you're working long hours and have a lot of projects on your plate, that can lead to burnout. Chronic workplace stress is the primary catalyst for burnout, according to the World Health Organization. Symptoms of burnout include exhaustion, negative feelings, "increased mental distance from one's job," and "reduced professional efficiency." Not all of these symptoms appear in every case of burnout, but they can be hallmarks for workplace burnout.
Burnout is not a medical diagnosis and may be influenced by individual factors and conditions.
I think we can easily say that over the past two years nearly everyone has experienced some form of burnout. Health care workers and teachers, in particular, are documented examples of pandemic burnout.
Recent studies have also demonstrated a correlation between COVID-19 and burnout. A survey from Indeed.com found that 52% of employees were "feeling burned out," and 67% of all workers "believe the feeling has worsened over the course of the pandemic."
The first and most important remedy for burnout is to take a break. Rest and relaxation is key to staving off burnout. Of course, not everyone has paid time off or the opportunity to take a vacation. So, we recommend setting aside time for yourself to do things like going for a walk, having a snack, talking to a friend, sleeping, and exercising.
It's also important to talk with your supervisor about creating better working conditions. Some suggestions from The New York Times include having "no meeting" days, scheduled focus time, and snacks in the break room. Since burnout is a chronic problem, finding ways to make small changes can really help.
Burnout is a serious condition impacting the global workforce. Your health is important, so our team has put together a list of resources that can help prevent burnout: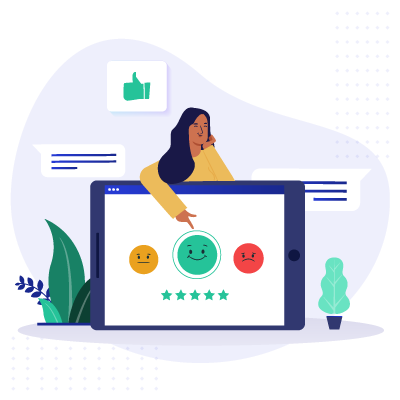 Expert Advice, Straight to Your Inbox
Gain confidence in your business future with our weekly simple solutions newsletter.
If you've ordered takeout or gone to a restaurant recently, you've probably noticed their point-of-sale system that adds up your total and helps you pay for your order. If you're a restaurant owner looking for a new POS system, don't worry—we've done the research for you!
Our resident POS expert researched and vetted over 20 of the best restaurant POS systems and narrowed them down to the best five on the market. And as someone who has been ordering takeout recently, I can tell you that I've seen every one of these systems in my local restaurants—especially our top pick: Square.
Thank you for reading. We'll see you next week.
     - Alex and the Business.org team
To receive Simple Solutions, Business.org's weekly newsletter, in your inbox on Wednesday, sign up here.