PNC Bank Loans Review 2023
We've evaluated all seven of PNC's business financing options―and we're ready to share our findings with you.
Data as of 12/19/22. Offers and availability may vary by location and are subject to change.
Wondering if you should get business financing through PNC Bank? We wondered the same thing, which is why we've dug into all PNC's lending options.
We found that PNC has great, low promotional interest rates (and likely low rates in general). We also like PNC's wide selection of loan products, all with competitive terms. But PNC has issues too, like high borrower requirements, lack of availability in most states, and very poor customer reviews.
Still want to know more? Then let's dive in and talk about the ins and outs of PNC Bank loans.
Low promotional interest rates
Good selection of loan options
Long loan repayment terms
Low customer reviews
High borrower requirements
Availability in just 21 states
PNC Bank products and pricing
PNC offers a nice variety of business financing options, including term loans, lines of credit, and some specialized loans.
Unfortunately, PNC doesn't publish interest rates for all of its loan products―just promotional rates for some of them. The good news, though, is that those promotional rates are very, very good. With that in mind, we expect PNC to have low, competitive rates even without a promotion. (Most banks do.)
Another thing we don't know? Exact borrower requirements for PNC loans.
PNC does say it mostly works with businesses that have been around for at least three years (a much higher requirement than the one year most alternative lenders look for). It doesn't list a minimum credit score, but we're guessing it looks for at least a 680. Likewise, PNC doesn't have specific minimum revenue, but it does look for profitability and a stable―or preferably upward―revenue trend. 
So keep those general borrower requirements in mind as we dig into the specifics of PNC Bank loan offerings.
Compare PNC Bank products and pricing
| | | | | |
| --- | --- | --- | --- | --- |
| Product | Min./max. loan amount | Lowest listed rate | Repayment terms | Get a loan |
| Small business loan | $20,000/$100,000 | Unlisted | 2–5 yrs. | Apply Now |
| Secured small business loan | $100,001/$3 million | 3.66% interest | 2–7 yrs. | Apply Now |
| Small business line of credit | $20,000/$100,000 | Unlisted | N/A | Apply Now |
| Secured small business line of credit | $100,001/$3 million | Unlisted | N/A | Apply Now |
| Small business commercial real estate loan | $100,001/$3 million | 4.24% interest | 5–25 yrs. | Apply Now |
| Small business vehicle finance loan | $10,000/$250,000 | Unlisted | 2–6 yrs. | Apply Now |
| SBA loans | Up to $5 million | 4.49% interest | Up to 25 yrs. | Apply Now |
Data as of 12/19/22. Offers and availability may vary by location and are subject to change.
First, let's talk term loans. PNC offers two kinds of basic term loans: the unsecured (collateral-free) small business loan and a collateral-requiring secured small business loan. Basically, if you want a loan under $100,000, you don't need collateral. For loans over $100,000, you do.
Either way, you get a fixed interest rate and a repayment term of at least two years. We expect the secured loans to come with lower interest rates than unsecured loans. Likewise, you can get a longer loan term with a secured loan than with an unsecured loan.
Next up, business lines of credit. Again, PNC offers an unsecured version, the small business line of credit, and a collateral-backed version, the secured small business line of credit. And as you can guess, the secured version comes with a higher credit limit.
PNC's business lines of credit have variable interest rates, meaning your rate can change over time. So while credit lines can be a great cash flow solution to have one hand, understand that your credit line may not always offer the cheapest working capital solution.
You can use both term loans and lines of credit for many kinds of business expenses, from hiring to inventory and beyond.
Personal guarantee
All PNC business loans require a personal guarantee. Don't worry, though―that's pretty standard and only matters if you default on your loan. (Don't do that.)
If you're purchasing a vehicle, though, PNC has a loan option just for that: the small business vehicle finance loan. You can use this loan on business vehicles under 2.5 tons (from delivery vans to worksite trucks). And PNC lets you finance (up to) 100% of the vehicle cost. These are fixed-rate loans.
For real estate transactions, you can use PNC's small business commercial real estate loan. PNC lets you both purchase and refinance real estate with these loans―as long as that real estate is owner-occupied. You get a fixed interest rate on these real estate loans.
Last but not least, PNC offers SBA loans. In fact, PNC has a few different types of SBA business loans, including these:
SBA 7(a) loans (for working capital, equipment, or real estate)
SBA 504 loans (for real estate, construction, or heavy equipment)
SBA Express (for working capital, equipment, or real estate)
SBA Export Express (for international export expenses)
We love SBA loans for their regulated interest rates and long terms. And while you can get SBA loans from many different lenders, PNC is an SBA-preferred lender―which means it can speed up the loan application process by approving your application itself.
And that brings you up to speed on PNC Bank loan options.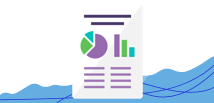 Don't Make a Mistake That Costs You Your Funding
Apply confidently for a loan with our free guide. Enter your email below and we'll send it to you shortly.
By this point, you've probably already noticed one of our favorite features about PNC―its excellent variety of business funding choices.
With both secured and unsecured loan options, general working capital products and use-specific products, fixed and variable interest rates―well, we think most businesses can find a PNC Bank loan that fits their needs. Put simply, PNC's many loan options make it more appealing than lots of single-product lenders.
And it helps that the loans themselves have a lot going for them. Take interest rates, for example. As we said, PNC doesn't list interest rates for all its loans―but the promotional interest rates it does publish are pretty darn good. Even if its non-promotional rates skew a bit higher, they'd still be quite competitive. So like many traditional lenders, PNC keeps things affordable for business owners.
Likewise, PNC offers long loan terms. While online lenders often give you just one or two years to repay your term loan, PNC gives you two years minimum. That, combined with the competitive rates, means you can expect affordable monthly payments on your business loan.
PNC Bank vs. the competition
While we do like those features of PNC Bank, we do have to tell you that PNC is far from the only lender to have those kinds of perks. Most traditional lenders (banks) offer at least a handful of loan options, for example. Likewise, banks usually have decent business loan interest rates and loan terms.
Compare PNC Bank vs. competitors
| | | | | |
| --- | --- | --- | --- | --- |
| Lender | Min./max. loan amount | Lowest listed rate | Min. credit score | Get a loan |
| | $10,000/$5 million | 3.66% interest | Unlisted | Apply Now |
| | $10,000/$5 million | 4% interest | Unlisted | Apply Now |
| | $500/$5 million | 4.25% interest | 560 | Apply Now |
| | $10,000/$1 million | Unlisted | Unlisted | Apply Now |
| | Up to $12.375 million | Unlisted | Unlisted | Apply Now |
Data as of 12/19/22. Offers and availability may vary by location and are subject to change.
Still, as you can see, PNC's promotional interest rates are still very, very good―some of the lowest we've seen, in fact. So if you're looking for a rock-bottom rate, PNC might be the bank for you.
Of course, PNC doesn't compete just with banks. In recent years, tons of online lending companies have popped up to compete with traditional lenders. In most cases, these alternative lenders have higher interest rates but lower borrower requirements than traditional lenders.
We know the interest rate thing can be a dealbreaker. So if you are interested in an online alternative to PNC Bank, we recommend looking at a lending marketplace like Lendio.
Lendio partners with lots of different lenders to find the right loan for you. That means that it can offer very low interest rates for business owners that qualify―but it can also match you with more accessible (if more expensive) loan options. PNC does have slightly lower starting rates, but Lendio is way more accessible for younger businesses and business owners with bad credit.
But should you really be looking for alternatives to PNC? You can decide that for yourself after you read about some of PNC Bank's downsides.
While we like PNC's loan options, rates, and terms, we do have some concerns.
With any luck, this concern won't apply to your business. But PNC Bank has a very high business age requirement, even for a bank.
PNC requires your business to be at least three years old. In contrast, most online lenders will accept one-year-old businesses (some will work with even younger businesses), and banks often work with two-year-old businesses.
This business age requirement puts PNC Bank loans out of reach for many businesses―and keeps us from recommending PNC more.
We also dislike the fact that PNC gets bad customer reviews. On Trustpilot, PNC earns a 1.3 out of 5.1 And yeah, that's fairly typical for a traditional bank―but that doesn't really excuse PNC.
PNC reviews complain about the terrible mobile app, saying that it doesn't work nearly well enough for mobile banking. Customers also say PNC has very unhelpful branch staff and customer service reps, making it difficult to get help when you need it.  
Most concerning of all, we saw multiple reviews saying that PNC lost important customer documents (like tax statements and pay stubs) and payout checks (for customers closing their accounts).
To be clear, these reviews mostly deal with PNC bank accounts, not loans. But bad customer service and lost documentation are the kinds of problems that can affect your borrowing experience too. We'd proceed with caution.
Best Small-Business Loans
Our final big issue is that PNC has pretty limited availability. As you can see in our PNC Bank business account review, PNC only does business in 21 states. So if you simply heard about PNC online, there's a good chance you can't get a PNC loan even if you want one.
Again, this may not affect your business at all. But it affects enough businesses that we can't broadly recommend PNC Bank for business borrowing.
We've obviously focused our PNC review on its business financing products. But before we end this thing, we do want to point out that PNC has a lot more to offer than just business loans.
PNC Bank has business bank accounts, personal bank accounts, and lots of different personal loan products:
Fixed-rate mortgage loan
Adjustable-rate mortgage loan
Jumbo mortgage loan
FHA loan
VA loan
Home equity line of credit (HELOC)
Auto loan
Personal loan
Personal line of credit
Investment line of credit
Private student loan
In other words, you can get loans for many kinds of purchasing and refinancing needs.
Many of the same pros and cons we discussed earlier still apply to PNC's personal lending. So personal PNC loans may not work for everyone―but you might decide they're right for you.
On the surface, PNC has a lot going for it. PNC Bank offers a wonderful variety of loan products and options, meaning most businesses can find the right funding choice for them. Likewise, PNC loans have very low promotional interest rates, and (like other bank loans) long repayment terms.
Look deeper, though, and you can see some issues with PNC―such as high borrower requirements (especially business age) and limited availability. Most concerning of all, PNC gets very negative reviews from customers.
Those downsides give us enough pause that we don't widely recommend PNC. Still, if you think PNC sounds like a good idea for your business, we expect you'll enjoy solid, affordable funding options.
Not confident PNC is the right lender for you? See more lender options on our rankings of the best small-business loans.
We can't say how hard it is to get a personal loan through PNC Bank, since PNC doesn't list borrower requirements for its personal loans. If you're concerned, though, you can find some accessible alternative lenders on our list of the best personal loans for business.
PNC does not list a specific credit score requirement, but most banks look for a credit score in the high 600s (at least). We expect PNC to do the same.
Does PNC offer secured loans?
Yes, PNC offers secured loans. PNC has secured business loans and lines of credit as well as secured personal loans (such as mortgages and auto loans).
How long does PNC take to approve loans?
We can't say exactly how long PNC takes to approve loans, since PNC doesn't promise to approve loans within a specific timeframe. Most banks take somewhere between a couple days and a couple weeks to approve loans. Simple term loans will take less time than big, long-term loans (like for mortgages or commercial real estate).
Disclaimer
At Business.org, our research is meant to offer general product and service recommendations. We don't guarantee that our suggestions will work best for each individual or business, so consider your unique needs when choosing products and services.
Sources
Trustpilot, "PNC Bank." Accessed December 19, 2022.