OnDeck vs. SmartBiz Business Loans 2023
We scored OnDeck and SmartBiz on a dozen different factors to bring you an accurate comparison.
Data as of 12/19/22. Offers and availability may vary by location and are subject to change.
:

Tie

:

SmartBiz

:

OnDeck

:

SmartBiz

:

OnDeck
If you're considering applying for a business loan from either SmartBiz or Ondeck,  but you're not sure which to go with, no worries. We dug into each business financing company to find out how the two compare and what they do best.
OnDeck works better for business owners that want flexible and fast working capital, since it offers a business line of credit. SmartBiz, on the other hand, offers lower interest rates and longer repayment terms, thanks to its focus on SBA loans (loans backed by the US Small Business Administration).
Need more details to decide? Then let's dive into our analysis of OnDeck and SmartBiz loans.
OnDeck vs. SmartBiz at a glance
Data as of 12/19/22. Offers and availability may vary by location and are subject to change.
To get things started, let's talk briefly about how OnDeck and SmartBiz operate.
OnDeck is an online lender that offers its own business loans and lines of credit. So if you like what you see, you'll submit a loan application to OnDeck, and then OnDeck will decide whether or not to give you business financing. If all goes well, you'll get approved and OnDeck will deposit funds into your business bank account. (You can learn more about OnDeck's process in our OnDeck review.)
SmartBiz, though, isn't a lender at all. As we explain in our SmartBiz review, SmartBiz is actually a small-business loan marketplace (or a lending marketplace). It doesn't have loans of its own, but it does have plenty of lender partners (including banks and online lenders).
When you apply with SmartBiz, it basically takes your application to those lending partners to find loan offers for you. With any luck, you'll get a loan offer you like, and then you'll finish your application and get funded through the lender you chose.
In other words, these two business financing companies may look similar on the surface―they both have websites that invite you to apply for business capital―but they actually operate on two totally different business models. 
This difference will come up again as we talk about key comparisons between these companies. With that in mind, let's dig deeper.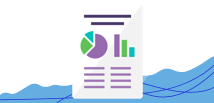 Don't Make a Mistake That Costs You Your Funding
Apply confidently for a loan with our free guide. Enter your email below and we'll send it to you shortly.
Best funding products: Tie
OnDeck and SmartBiz offer different kinds of business funding.
At OnDeck, you can choose between precisely two types of working capital:
Those two types of financing actually offer a lot of flexibility. You can use either loan product for all kinds of things, from inventory purchases to payroll to marketing campaigns. And a line of credit specifically gives you revolving credit (meaning you can draw from it again and again, like a credit card), making it perfect for both immediate purchases and future use.
Note that OnDeck loans max out at $250,000, while its lines of credit max out at $100,000. Those loan amounts are large enough to meet many business needs, but some business owners may need bigger loans than OnDeck offers.
SmartBiz, meanwhile, has a different focus. SmartBiz's marketplace focuses on
SBA 7(a) loans. These loans come backed and regulated by the US Small Business Administration, which means they have low interest rates (with a cap on allowable rates) and long repayment terms.
Plus, they come in a variety of loan amounts. Smaller SBA loans (under $350,000) work well for general working capital needs, while large 7(a) loans ($500,000 and up) offer business capital for real estate purchases (something an OnDeck loan or line of credit can't help with).
Now, SmartBiz can technically help you with other kinds of business loans too. If you don't qualify for SBA loans, SmartBiz lending partners also offer financing options like these:
Invoice factoring
Merchant cash advance
Bank loan
But those definitely aren't SmartBiz's focus. So if you're more interested in those than in SBA loans, we'd apply with a different lending company (like Lendio) that actually emphasizes those.
So put simply, SmartBiz has great SBA loans―but we like a lot about OnDeck's flexible short-term loans and lines of credit too. In terms of their funding options, we think the companies tie.
Best loan rates: SmartBiz
SmartBiz loans do have some big advantages, though―like their low interest rates.
SmartBiz loans start at 7% interest for real estate loans and 9.75% interest for working capital loans. In other words, it has very competitive interest rates that place its loans closer to traditional bank term loans than loans from online lenders.
Even its non-SBA loan financing starts at a competitive 8.99% interest.
OnDeck vs. SmartBiz pricing
| | | | | |
| --- | --- | --- | --- | --- |
| Lender | Product | Min./max. funding amount | Lowest listed rate | Get a loan |
| | Line of credit | $6,000/$100,000 | – | Apply Now |
| | Term loan | $5,000/$250,000 | – | Apply Now |
| | SBA working capital loan | $30,000/$350,000 | 9.75% interest | Apply Now |
| | SBA real estate loan | $500,000/$5 million | 7% interest | Apply Now |
| | Bank term loan | $30,000/$500,000 | 8.99% interest | Apply Now |
Data as of 12/19/22. Offers and availability may vary by location and are subject to change.
Keep in mind that your specific interest rate may not be quite that low―it will depend on things like your personal credit score, your business's annual revenue, and other factors. But with low starting rates and caps on maximum SBA loan interest rates, SmartBiz loans look pretty appealing.
As for OnDeck? Its loans and lines of credit cost quite a bit more. Even the most qualified borrowers might get 35% APR at best―a pretty high starting rate. Most business owners can expect an even higher rate than that.
Granted, OnDeck uses APR (annual percentage rate), which includes the cost of interest and loan fees, instead of just interest rates. That can make its rates look a little higher than a company using just interest rates.
Even so, OnDeck has the higher rates you'd expect from an online lender. If you want to keep things as cheap as possible, SmartBiz has the more competitive interest rates.
Longest repayment terms: SmartBiz
One other way SmartBiz makes small-business loans affordable? Long repayment terms.
SmartBiz SBA loans give you between 10 and 25 years to repay your loan. Its bank term loans give you 2 to 5 years.
OnDeck, in contrast, gives you one year to repay draws from your line of credit and up to two years to repay your short-term loans.
In other words, SmartBiz's repayment terms start where OnDeck's end. They're much, much longer. So if you get the same sized loan from each lender, SmartBiz's long term would mean lower monthly payments―freeing up more of your business cash flow for other things.
Now, a longer repayment term isn't always a good thing. The longer your term, the more time you have to accrue interest―which can actually make low-interest long-term loans cost more than high-interest short-term loans. So you'll want to math things out.
Still, long-term loans have their advantages. If you want a long repayment term, stick to SmartBiz.
Lowest borrower requirements: OnDeck
If you want to get the best interest rates and longest terms, you need to qualify. So unsurprisingly, SmartBiz has higher business loan requirements than OnDeck does.
If you want a SmartBiz loan, you'll need the following:
A 640 credit score (or a 675 for real estate loans)
A business that's at least two years old
$100,000 in annual revenue
In other words, SmartBiz looks for good―or the higher end of fair―credit scores from business owners along with some maturity from businesses themselves.
OnDeck makes things a little easier on small-business owners. It asks for the following:
A 625 credit score
A business that's at least one year old
$100,000 in annual revenue
That means that OnDeck accepts fair credit and younger businesses. It has the same revenue requirement as SmartBiz, though.
In either case, remember these are bare minimums. To get approved, you'll usually need higher qualifications in at least one area (high revenue to offset your fair credit score, for example). And to get the best loan rates, you'll want to really exceed these minimums.
Still, even with that in mind, OnDeck accepts lower credit and newer businesses than SmartBiz, making it better for business owners on the hunt for flexible borrower requirements.
OnDeck has one other upside: It offers very fast funding times.
In fact, you can often get approved and funded by OnDeck the same day you apply. You'll need to apply in the morning if you want that kind of fast turnaround, but it's entirely possible. And even if you don't manage that, OnDeck can still fund you in a couple days.
SmartBiz takes a lot longer. First it has to match you with lenders, after all, and then you have to finalize things. Expect even its non-SBA loans to take days. And for SBA loans? Don't be surprised if the approval and funding process takes weeks. SmartBiz says that getting SBA funding even after approval takes at least one week.
If you're not in a hurry, then great―either lending company should work for you. But for business owners who need financing quickly, OnDeck has faster funding than SmartBiz.
OnDeck and SmartBiz both offer good business capital options to business owners―but we think you'll have a preference for one over the other.
If you want low interest rates and long loan terms, SmartBiz is the way to go. Its focus on SBA loans and its marketplace model means it can get you competitive deals on business loans.
But if you have a lower credit score or a younger business, OnDeck is more likely to work with you. Plus, OnDeck can fund you much faster than SmartBiz can, making it ideal for business owners on a deadline.
Whether you want a SmartBiz SBA loan or a short-term loan from OnDeck, estimate your loan costs and payments with our business loan calculator.
Yep, SmartBiz is legitimate. It's helped to fund more than 230,000 business owners, thousands of whom have given it great reviews on Trustpilot.1, 2 
Put simply, SmartBiz is on the up-and-up.
SmartBiz itself isn't SBA approved, because it's not actually a lender. But the banks and alternative lenders that SmartBiz partners with are indeed SBA approved, so SmartBiz can help you get SBA loans.
Is SmartBiz still accepting PPP loans?
No, SmartBiz is not accepting PPP loan applications anymore―and neither are any other lending companies. The PPP loan program ended in May 2021.
We started off by scoring both OnDeck and SmartBiz on a dozen different factors, including their loan amounts, interest rates, funding times, customer reviews, and more. Then we analyzed their scores and picked out the most interesting differences (and similarities) to focus our comparison of these two financing companies.
Disclaimer
At Business.org, our research is meant to offer general product and service recommendations. We don't guarantee that our suggestions will work best for each individual or business, so consider your unique needs when choosing products and services.