OnDeck vs. LendingClub 2023
We found out which of these lenders has the cheapest loans, most accessible financing, and more.
Data as of 12/13/22. Offers and availability may vary by location and are subject to change.
:

OnDeck

:

LendingClub

:

LendingClub

:

LendingClub

:

LendingClub

:

OnDeck
At first blush, OnDeck and LendingClub seem to have a lot in common―so much so that it's hard to pick between them. After all, they're both online lenders that offer small-business loans without the fuss of a bank.
But after digging into these two lenders, we can tell you they have some important differences. OnDeck offers lines of credit in addition to term loans, for example, while LendingClub can get you lower interest rates.
Of course, there's more to it than just that. So in this article, we'll walk you through all the key differences we've found between OnDeck and LendingClub business loans.
OnDeck vs. LendingClub at a glance
| | | | | |
| --- | --- | --- | --- | --- |
| Lender | Min./max. loan size | Funding speed | Min. annual revenue | Get a loan |
| | $5,000/$250,000 | As fast as same-day | $100,000/yr. | Apply Now |
| | $5,000/$500,000 | Unlisted | $50,000/yr. | Apply Now |
Data as of 12/13/22. Offers and availability may vary by location and are subject to change.
To kick things off, let's talk briefly about how OnDeck and LendingClub actually work.
As we mentioned, OnDeck and LendingClub are online lenders―not banks. That means you'll manage the whole loan application and repayment process on the interest. (Convenient, right?)
But while OnDeck is a pretty straightforward small-business lender, we should clarify something about LendingClub: It doesn't offer its own business loans anymore.
Though LendingClub is still a marketplace lender, it now focuses exclusively on personal loans. (It used to offer business loans through P2P lending.) That said, you can still get loans through LendingClub's lending partner, Accion Opportunity Fund. You even start your application on LendingClub's website. (We explain this more in our LendingClub business loan review.)
So when we talk about LendingClub's business loans and funding process throughout this article, keep in mind that we're really talking about Accion Opportunity Fund. We're just saying LendingClub to keep things simple. (Because "LendingClub's lending partner, Accion Opportunity Fund" is a bit of a mouthful.) Got it?
Then let's look more closely at how OnDeck and LendingClub compare.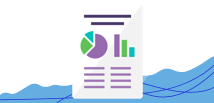 Don't Make a Mistake That Costs You Your Funding
Apply confidently for a loan with our free guide. Enter your email below and we'll send it to you shortly.
Most funding options: OnDeck
For starters, OnDeck offers more business funding options than LendingClub does.
OnDeck offers two kinds of business lending: short-term loans and business lines of credit. Both of these options offer lots of flexibility for your business. A term loan can pay for all kinds of planned projects and expansions. And because a line of credit gives you revolving credit you can draw from over and over again, a credit line works great for general working capital or cash flow purposes.
And yes, OnDeck lets you get both a term loan and a line of credit at the same time (assuming you qualify, of course). That kind of mixing and matching can help your business take advantage of all kinds of growth opportunities.
LendingClub offers just term loans. That's not a bad thing. After all, business term loans are a classic for a reason. But term loans do usually work best for planned expenses, like inventory purchases, marketing campaigns, and so on. They're less good at bridging cash flow gaps, for instance, or handling unexpected expenses.
So while both OnDeck and LendingClub offer good business lending products, we like that OnDeck offers more funding options.
LendingClub personal loans
LendingClub does offer personal loans, while OnDeck doesn't. But you can't use LendingClub personal loans for business, so they won't help you as a business owner.
Largest loans: LendingClub
Though LendingClub may only offer one kind of funding, its term loans do have a big advantage―literally. They come in larger amounts than OnDeck loans do.
OnDeck will offer you up to $250,000 for a short-term loan and $100,000 for a line of credit.
LendingClub doubles that, offering term loans up to $500,000.
Now, depending on what you need your business loan for, this may not matter all that much. A $100,000 loan (or even a $50,000 loan!) can buy lots of inventory or pay for plenty of marketing. But if you have your eye on a pricey piece of equipment, say, or you have some big remodeling in mind, then maybe you really do need a larger loan.
We should also remind you that your actual loan size will depend on factors like your creditworthiness. Don't just expect LendingClub to hand you half a million with no questions.
Still, when it comes down to it, LendingClub has bigger loans than OnDeck.
Lowest rates: LendingClub
Another thing to like about LendingClub? Its interest rates.
Of course, your actual interest rate depends on your overall creditworthiness, loan size, and other factors. But both of these lenders list their starting rates, which gives us a useful point of comparison.
OnDeck vs. LendingClub loan options
| | | | | |
| --- | --- | --- | --- | --- |
| Lender | Funding option | Min./max. loan size | Lowest listed rate | Get a loan |
| | Line of credit | $6,000/$100,000 | – | Apply Now |
| | Short-term loan | $5,000/$250,000 | – | Apply Now |
| | Term loan | $5,000/$500,000 | 5.99% interest | Apply Now |
Data as of 12/13/22. Offers and availability may vary by location and are subject to change.
LendingClub loans start at under 6% interest. That means its rates aren't quite as low as you might get from a traditional bank―but they're way lower than you'll find from most online lenders.
And yes, that includes online lenders like OnDeck. OnDeck's rates start in the double digits. Its lines of credit start a hair higher than that. Either way, you can see that OnDeck capital costs quite a bit.
To be fair, OnDeck does use APR (annual percentage rate) to express its loan costs rather than interest. That means that OnDeck's rates include both the cost of interest and of loan fees over the course of one year. LendingClub's rates, on the other hand, include only interest. So that does close the gap between the two lenders at least a little bit.
When it comes down to it, though, LendingClub has lower interest rates than OnDeck.
Lowest borrower requirements: LendingClub
At this point a LendingClub loan might look more appealing. But how easily can you qualify for LendingClub funding compared to OnDeck funding?
Interestingly, LendingClub appears to have slightly lower business loan requirements than OnDeck.
(Remember, these are bare minimums. Meeting them doesn't guarantee loan approval from either lender.)
OnDeck vs. LendingClub borrower requirements
| | | | | |
| --- | --- | --- | --- | --- |
| Lender | Min. credit score | Min. business age | Min. annual revenue | Get a loan |
| | 625 | 1 yr. | $100,000/yr. | Apply Now |
| | Unlisted | 1 yr. | $50,000/yr. | Apply Now |
Data as of 12/13/22. Offers and availability may vary by location and are subject to change.
OnDeck and LendingClub both limit funding to businesses that have been around for at least one year. (That's typical for online lenders and a much younger business age than banks typically require.)
OnDeck also asks for a 625 personal credit score. LendingClub doesn't list a minimum credit score, but that doesn't mean it doesn't check credit. In previous conversations with the lender, LendingClub told us it looks for at least a 625 score.
(If you do want to avoid a credit check, we do have a list of the best small-business loans with no credit check.)
The real difference appears when you look at revenue requirements. OnDeck looks for a minimum of $100,000 in annual revenue―twice what LendingClub asks for.
So though either OnDeck or LendingClub could work well for young businesses and business owners with less-than-perfect credit, LendingClub has lower borrower requirements overall.
Best repayment terms: LendingClub
Let's say you get a loan. Which lender offers the better repayment experience?
Well, OnDeck requires weekly or even daily loan repayment. That doesn't mean you'll pay more, but you will pay more often. And depending on your cash flow, that could end up affecting your business's budget.
LendingClub, however, offers a monthly payment schedule. That frees up more cash the rest of the month, which most business owners like.
You may have also noticed that LendingClub offers longer loan repayment terms than OnDeck―up to five years compared to OnDeck's two. That's true, but keep in mind that longer isn't always better. After all, the longer you take to repay a loan, the more time you have to accrue interest―which means you could end up paying more. 
You can decide for yourself what length of repayment term you prefer. But with monthly repayment schedules, LendingClub offers the overall better repayment experience.
One final factor to think about? How quickly you need money.
OnDeck offers very fast funding times. In some cases, you can even get your money the same day you apply. (You will need to apply and get approved in the morning to do this.) And worst case, you get your money within three business days. Nice and speedy.
LendingClub doesn't actually publish information about its funding times. And, well, that usually means they're not that great. Sure, we still expect LendingClub to work faster than your average bank. But compared to other online lenders that brag about funding times (like OnDeck), we assume LendingClub looks a little slow.
Put simply, if you want to get money as soon as you can, OnDeck will likely fund you faster than LendingClub.
We found lots to like about both OnDeck's and LendingClub's online lending―but we think you'll have a preference for one lender over the other.
If you want a line of credit or you want faster funding, then OnDeck is the better lending company for you. But if you want the lowest interest rates, biggest loan amounts, or more favorable repayment terms, then you'll likely prefer LendingClub.
Not ready to commit to either OnDeck or LendingClub just yet? Look at some other options on our list of the best small-business loans.
After thoroughly researching both OnDeck and LendingClub, we scored each lender on a dozen different factors (like their minimum and maximum interest rates, funding speed, and so on) with our standardized lender grading system. Then we used their scores to guide our comparison of OnDeck and LendingClub.
Note that LendingClub no longer directly offers business loans. Instead, it partners with Accion Opportunity Fund. So while we reference LendingClub throughout this review (to keep things simple), we're talking about loans made through its business lending partner, Accion Opportunity Fund.
OnDeck vs. LendingClub FAQ
Yes, LendingClub is a legitimate loan company. It's been around for more than 15 years now, and it earns consistently excellent customer reviews. For example, LendingClub earns 4.8 out of 5 on Trustpilot and 4.57 out of 5 on its Better Business Bureau profile.1, 2
We've found several benefits to choosing OnDeck as your lender, like getting funded quickly (in as little as 24 hours) and getting a loan without a perfect credit score. For more details, check out our comprehensive OnDeck review.
Does OnDeck do a credit check?
OnDeck does check your credit, but it uses a "soft" credit check instead of a hard pull―which means an OnDeck credit check shouldn't affect your personal credit score at all.
What's the difference between LendingTree and LendingClub?
LendingTree and LendingClub are two completely different lending companies, though they're both lending marketplaces. So while both LendingTree and LendingClub find you personalized loan offers (mostly for personal loans), they work with different lenders and have slightly different loan application processes.
Disclaimer
At Business.org, our research is meant to offer general product and service recommendations. We don't guarantee that our suggestions will work best for each individual or business, so consider your unique needs when choosing products and services.