7 Entrepreneurs Reveal Tips on Scoring a Microloan
Since most small businesses don't just fall into money magically, it's perfectly normal to pursue loans to fill these budget holes. Of course, this does not mean a business owner needs a massive loan risking a huge interest rate to get started, though.
They often need just enough cash to make ends meet and start building the foundations of their business. This is where a microloan can come in handy - lower risk to get the ball rolling.
Business.org spoke with seven business owners and executives to grasp the perks, struggles, and other advice when considering a microloan.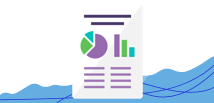 Don't Make a Mistake That Costs You Your Funding
Apply confidently for a loan with our free guide. Enter your email below and we'll send it to you shortly.
A microloan is a small loan, usually less than $50,000, targeted toward newly established, small, and growing businesses. Many people are successful in receiving microloans who would not otherwise qualify for a more substantial loan.
Microloans are offered through the Small Business Administration (SBA), with intermediary community-based lenders distributing the funds. The average microloan is about $13,000, according to the SBA.
"Microloans play an essential role in assisting small business owners, facilitating business growth, and developing them into financially independent leaders. Entrepreneurs who apply for microloans go through training courses on financial literacy, equipping them with the tools and knowledge to be financially responsible individuals.
It is one of the most crucial elements of microfinance. Beyond providing access and resources, giving individuals who would otherwise not qualify for loans the entrance to proper financial management. It is one of the most secure methods to acquire capital in small bursts, solidifying its importance to small businesses."
–Arthur Linuma, president and co-founder of web and app developer ISBX
"I opted for a smaller amount because it is an excellent way to secure small, short-term business loans.
Microloans make it more straightforward for budding small business owners to access financing without meeting significant or longer-term working capital needs. This option is perfect if you have difficulty securing the business financing necessary to grow or scale your enterprise.
When you start a small business, you need the proper funding to move towards the forefront of any industry. Don't be afraid to start small as long as you can afford everything your business needs, and keep in mind that it's better than nothing."
- Baidhurya Mani, CEO and Founder at SellCoursesOnline
Reasons why small businesses should consider a microloan
It might seem unnecessary to apply for a microloan when you would rather wait it out and save your energy for larger loans someday. It also might seem like an ego hit to need to ask for a few thousand dollars in the beginning of your company's inception.
Neither of these perceptions are true, however. A microloan can make a launch successful and sustain a business in a moment of economic instability.
"Microloans allow small business owners to build personal credit over time. In most cases, entrepreneurs have little to no credit history or the collateral to secure a loan. It is a more affordable route when trying to cope with the challenges of the pandemic, and small business owners paying for the loan adds to their positive credit history.
More than anything, microloans are a great stepping stone to qualify for bigger loans. It is a smart move for small business owners."
-Nunzio Ross, founder and CEO of Majesty Coffee
"As an expert, I would recommend that small businesses explore a microloan because most small business owners are already aware that they can turn to lenders for assistance with major expenses such as the acquisition of a fleet of vehicles, pricey equipment, or commercial real estate. Traditional lenders such as banks, on the other hand, might be difficult to come by, especially for very tiny or freshly founded enterprises. There are solutions available whether you require a little loan amount or don't qualify for funding from typical lenders. Microloans are, in fact, one of the most effective ways for small business owners to fund their operating expenses.
Microloans can be used for a variety of purposes in the business world. Proceeds from a microloan might be used to fund a starting initiative or launch a business. Smaller enterprises with fewer staff and lower capital requirements would benefit the most from microloans. A company that needs a huge amount of money for a major expense, such as commercial real estate acquisition, should look into other choices."
—Taylor Murchison, SEO Growth Director of On the Map - Award-Digital Marketing Agency
During the COVID-19 pandemic, business owners were looking for small loans to keep their businesses afloat temporarily until local regulations eased. These owners did not need much, just enough to make it through.
"We took out a microloan when the pandemic started, back in 2020. Instead of laying off employees, we decided to continue their salaries and benefits even though we had to suddenly change our working style. We had to take out a microloan to help the company have enough funds to support all employees during that trying time. After all, our employees have been with us through thick and thin, so we don't want to suddenly leave them hanging. Aside from that, we don't want to pay very big interests on our loan so we opted for just a microloan.
Consider microloans only if you need a relatively small amount to make something work for the company. If you need a larger amount, then a microloan will never be the answer. Microloans are meant only to give a temporary solution to financial problems the company is facing and you need to pay it within a few years to enjoy the low interest rates."
-Scott, owner of BetWorthy LLC
"I took out a microloan when I started my business over 7 years ago. I did not need a huge loan because I started as a solopreneur. I needed some money to set up an office, buy equipment, invest in client outreach and occasionally hire freelancers to help me out.
I would do so again without hesitation. Microloans can be empowering and wealth-building. But it is important to fully understand and fully commit to the terms and conditions.
I took out a loan from a nonprofit lender that is local to my city, but I had to personally guarantee the loan. It is possible to get a lower rate when dealing with nonprofit lenders or incubators that work with small businesses (mine was 6%). The interest rates on personal loans were between 10 and 15% at the time, so this was a much better option."
-Leslie Gilmour, SEO consultant, Cube Digital
Pros and cons of a microloan
Of course, there are pros and cons to borrowing money from any institution. It is critical for borrowers to know what they are signing up for and the repercussions if they do not pay the money back.
"Micro loans are a great way to get your company some quick money and the process to get our microloan was pretty simple. Of course, with any loan, there is the risk of not being able to pay it back in time which could result in a court case, or worse, that the loaner is a fraud.
If your company is considering a microloan, it is imperative that you do as much research as you can on who is providing you the loan. Loan scams are extremely common and my company was fortunate enough to have an honest transaction but I know others that weren't so lucky. If you are struggling to decide whether or not your business needs the loan, I have laid out some advantages and disadvantages.
Advantage: Clearance is quick and you can expect to receive your money fast.
Disadvantage: Microloans come with high interest rates, which means that a considerable amount will have to be paid over the term.
Advantage: The loan could help you fund a project that would drive larger profits.
Disadvantage: If you can't pay back the loan in full by a specific time, you risk paying more and, worse, going to court."
-Bryan Philips, head of marketing, In Motion Marketing
Don't get disheartened if you don't qualify for a loan at your bank. There are still options and one of them is a microloan. There are advantages and disadvantages, just like with anything else. But if you take your business and your money seriously, a microloan might be perfect for you.
Need to provide administrative support for your employees? Then check out our favorite human resource software for small businesses.
Disclaimer
At Business.org, our research is meant to offer general product and service recommendations. We don't guarantee that our suggestions will work best for each individual or business, so consider your unique needs when choosing products and services.
Sources:
US Small Business Administration. "Microloans." Accessed April 6, 2022. https://www.sba.gov/funding-programs/loans/microloans.