What Are Small-Business Loan Brokers?
Figure out if you need a business loan broker with our guide to loan broker companies.
Small-business loan brokers can help you get a great deal on your next business loan by shopping around for you―or at least, that's the theory. But how do business loan brokers actually work? And are they too good to be true?
To answer those questions, we'll break down small-business loan brokers in this guide. We'll explain how brokers operate, show you their pros and cons, tell you how to find a good one, and even give you an alternative option.
Ready to talk loan brokers?
What does a business loan broker do?
Like we already said, a business loan broker tries to get you the best possible business loan by shopping around for different lenders for you. So a loan broker doesn't actually give you a loan themselves, but they connect you with a lender that will.
If you've ever used an insurance broker or a mortgage broker, you should already have a pretty good idea of how a loan brokerage company works.
But basically, a loan broker is a business loan expert. They likely have partnerships with some business loan companies, and they definitely have knowledge of tons of lenders. That means they know where to go to find the best loans for a given situation.
For example, a loan broker may help you find loans for needs like these:
The lowest interest rate you can get
A lender that will work with your low personal credit score
A long repayment term with low monthly payments
The largest loan size you qualify for
You just have to give your business loan broker some information about you, your business, and your loan needs, and your broker will use that info to seek out the best possible loan for you. Then they'll come back to you with a (hopefully) good loan offer.
That means you get a loan, the loan broker gets paid (either by you or the lender), and everyone goes home happy.
That's the theory, anyway. Of course, like most things, loan brokers have some pros and cons you should know about.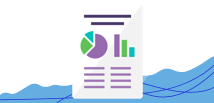 Don't Make a Mistake That Costs You Your Funding
Apply confidently for a loan with our free guide. Enter your email below and we'll send it to you shortly.
Are business loan brokers any good?
Put simply, small-business loan brokers can be super helpful to your business―but that's not always the case.
So before you commit to a loan broker, consider these pros and cons.
Save you time on loan applications
Have knowledge of lenders and loan options
Can share expertise and guidance about borrowing
May charge a direct or indirect fee
Take longer than applying directly with a lender
Don't have many regulations to follow
First off, a business loan broker can save you time on finding a loan. Because sure, you could spend your own time researching different lenders and types of loans―but as a business owner, you likely have better things to do. So instead, you can let a loan broker do all that research for you, while you spend your time running your business.
Likewise, a business loan broker comes with lots of knowledge about lenders and loans. They may know about certain working capital options that you don't, for example, or they may know about that one small lender that likes to work with companies like yours.
That means they have more luck finding you a great interest rate or a big loan―or even just getting you a loan at all―than you would on your own. In fact, that's one of the biggest arguments for using a business broker: They can, in many cases, get you a lower-cost, better loan than you can get by yourself.
Plus, a business loan broker can use all their knowledge to help you make smart lending decisions. They can warn you about surprise fees, for example, or explain why maybe you'd want a shorter loan term. Overall, they can help you make smarter borrowing decisions.
But with all those pros, don't forget about the potential downsides.
For example, loan brokers do have to get paid somehow. Some loan brokers will directly charge you a fee (usually when you successfully get a loan), while others will arrange to have it baked into your loan cost. And some brokers don't charge you at all, but instead get paid a referral fee by the lender. Just make sure you know how your broker gets paid―and make sure you're okay with the fee if it falls on you.
Loan brokers also tend to take longer than just applying with a lender yourself. Of course, all that time goes to finding you a great deal (hopefully), so the delay may well be worth it. Still, if you need a loan this week so you can take advantage of, say, a big sale on inventory, then you're likely better off just applying with a decent direct lender.
And finally, you should know that the loan brokerage industry isn't super regulated. In other words, you shouldn't trust just any business loan broker you come across. Still, with the right approach, you should be able to find an honest, competent loan broker who can help you get a great loan.
Picking a good loan broker
When you're looking for a loan broker, you'll first want to make sure the brokers you contact are legitimate. So before you get too far, look for things like a website, a physical address, or any other signs that point to a professional, legitimate business.
Once you're talking, you should ask some questions that can help you see how helpful they'll be:
What is your network size? How many lenders do you work with?
Do you get perks or kickbacks if I go with a certain lender?
How long will it take you to find my business a loan?
What kind of fees do you charge? How do those get paid?
And then, to make sure they're actually good at what they do, you should ask for references and look for (external) reviews from former clients. If you can't find either of those, it's better to err on the side of caution and go with a different business loan broker.
You should also make sure to ask about your small-business loan broker's privacy policy. After all, you'll be turning over a lot of private information about yourself and your business―so you want to make sure they won't sell your info or otherwise compromise your privacy.
Once you start working with your business broker, make sure they're asking you enough questions and offering you realistic guidance. If they don't care about your credit score or business revenue, for example, there's no way your broker is actually shopping around for low-cost loans. Likewise, if they promise to get your business a loan no matter your circumstances, you should be very suspicious.
Business loan brokers vs. lending marketplaces
If you like the idea of working with a business loan broker but you're worried about finding a good one, we've got a great alternative option for you: small-business lending marketplaces.
Lending marketplaces work a lot like loan brokerage companies in that they shop around for good deals on business loans. But there are a handful of key differences.
Business loan marketplaces don't charge you a fee.
They usually get a referral fee from their lending partners, but you don't have to pay anything extra. Nice, right?
A business lending marketplace can often work faster than a business loan broker.
That's because lending marketplaces tend to be large companies that use fancy algorithms and software to match you with the right loan―and that takes less time than one person shopping around for you.
Business loan marketplaces don't give you quite the same personalized experience as a loan broker.
You do often still get assigned a lending specialist who can walk you through things, but you can't, for example, ask the marketplace to talk to a specific lender for you, and you shouldn't expect as much tailored advice.
So while business loan marketplaces probably won't replace business loan brokers any time soon, they can be a good substitute in many cases.
Best Small-Business Loans
What's the best small-business lending marketplace?
If you want a great business loan marketplace, we recommend starting with Lendio . As our Lendio review explains, it has a large network with many types of loans―and it has plenty of great reviews from business owners.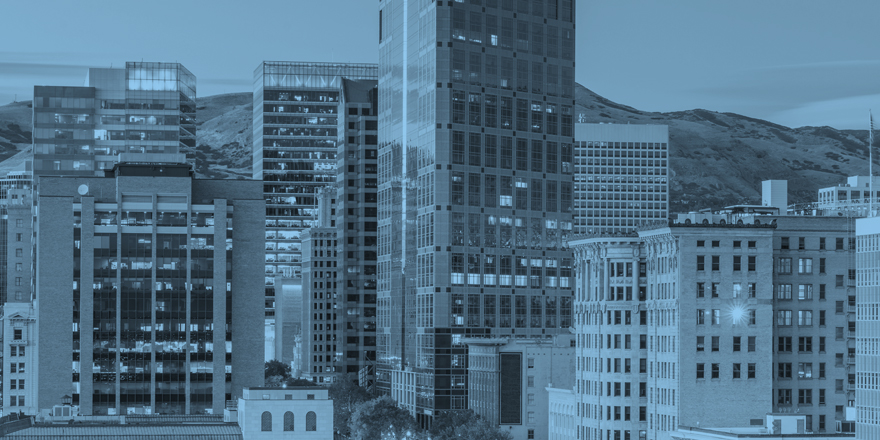 Browse hundreds of loan options, custom-tailored to your business and budget needs, from a single, simple platform.
If you're a small-business owner in the market for business financing, a business loan broker may be able to get you a better loan offer than you can get yourself―or at least they can save you time on finding one.
Still, you need to understand the potential problems of brokers (such as extra fees, longer wait times, and lack of regulations). So make sure you carefully research and interview potential brokers before you commit to anything.
Want to make sure you're picking a good loan offer from your broker? Check out our guide to choosing a business loan.
Don't qualify for a business loan? Get a personal loan instead.
Small-business loan broker FAQ
What kinds of financing can you get with a small-business loan broker?
A business loan broker can help you find all kinds of business financing―not just term loans. For example, a good business broker can help you get these kinds of working capital:
Term loans
Lines of credit
Equipment financing
Microloans
Commercial real estate loans
Invoice factoring
Merchant cash advances
Can you broker SBA loans?
You can absolutely get a broker for SBA business loans. In fact, SBA loan brokers can be a great way to navigate all the rules and regulations around the SBA loan program.
What's the difference between a loan broker and a loan officer?
A business loan broker doesn't work for a specific lender, but instead helps you find the right lender and loan for your business. A loan officer, on the other hand, works for a direct lender (a bank, a credit union, or even an alternative lender) and helps you get a loan from that lender.
Disclaimer
At Business.org, our research is meant to offer general product and service recommendations. We don't guarantee that our suggestions will work best for each individual or business, so consider your unique needs when choosing products and services.