What Is the SBA Loan Process?
SBA loans often have more favorable term requirements than traditional small-business loans—but they aren't the best option for every small business.
SBA loans are a great financing option if you're seeking low down payment requirements, longer repayment terms, and more relaxed requirements. In some circumstances, you can qualify for an SBA loan even if your business has been turned down by other small-business lenders. Still, the SBA loan process can be slow and complicated, and it isn't the best option for every small business.
Let's take a look at the SBA loan process, then discuss a few financing alternatives—options that may give you quicker access to capital that helps your business grow.
Small Business Administration (SBA) loans are small-business loans processed by the US Small Business Administration—a federal government organization designed to help small businesses access capital.
SBA loans are issued by SBA-preferred private lenders—not by the SBA itself. Still, the SBA plays an important role in the process by backing up to 85% of the loan. This lowers the risk for bank lenders and makes it easier for small-business owners to access the capital, allowing them to start or expand a company, make real estate purchases, buy inventory, and more.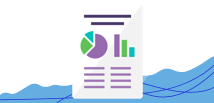 Don't Make a Mistake That Costs You Your Funding
Apply confidently for a loan with our free guide. Enter your email below and we'll send it to you shortly.
The SBA offers several types of loans, each with varying intended purposes. Here are a few of the most popular loan programs available through SBA lenders:
SBA 7(a) loan: A 10-year, general purpose loan of up to $5 million.
Disaster assistance loan: Loans designed to help small businesses rebuild after a disaster strikes.
SBA 504 loan: A loan for real estate and equipment purchases.
Export loan: A loan for small-business owners looking to export goods.
SBA microloan: A six-year loan of up to $50,000.
The SBA loan process can be overwhelming for first-time applicants and new business owners. Let's break down what happens in each stage of the approval process:
       1. Loan application: Small-business owners research loans, find the best loan for their needs, gather documentation, and apply for the loan. Here are some of the documents you'll need to submit with your application:
A write-up of how you'll use the loan
Personal background information
A business resume
A loan request letter
A business credit report
Business licenses
       2. Underwriting: The lender reviews all application documents, verifies your financial history, and confirms the value of the collateral.
        3. Approval and commitment: If the lender approves the loan, they'll send a commitment letter detailing the terms of the loan. You'll need to sign and accept the loan offer to move forward with the closing process.
       4. Closing: During this one- or two-week period, the lender will conduct a lien search to ensure companies have extended you money, the SBA will authorize the government guarantee, and you'll sign a few final documents. Finally, the lender will transfer funds to your business bank account, and you can start using them right away.
The SBA loan process can be more cumbersome than the traditional small-business loan process, but it can be worth the effort if you don't qualify for small-business loans with stricter requirements or if you want a lender with government-backed credibility.
If you're looking for a faster, simpler approach to financing (and you have a good credit history and good scam detection), consider applying for a traditional small-business loan, small-business credit card, or a business line of credit.
Would you like to learn more about SBA loans? Check out Business.org for SBA Financing Options: SBA Loans 101.
SBA loans typically have favorable loan terms and relaxed requirements, but they're not the best option for every small business. The approval process can be slow and complex, and you may need to provide collateral to secure your loan.
Fortunately, there are plenty of straightforward alternatives to an SBA loan, including small-business loans, small-business credit cards, and business lines of credit. We've compiled a list of some of the best places to get a small-business loan in 2022. Spoiler: Lendio is our all-time favorite. Other great choices include Fundera, Funding Circle, Bluevine, and Fundbox.
Best Small-Business Loans
Don't qualify for a business loan? Get a personal loan instead.
Enter your loan needs and qualifications to get matched with a list of lenders best suited to you. Then, sort by the financing factor that you find most important. (Note: not all lenders allow personal loans for business use.)
An SBA loan typically takes 60 to 90 days to be approved, but the exact timeline may vary depending on the type of loan and the amount being borrowed. The approval process for this type of loan takes longer than other small-business loans due to the large amount of paperwork needed to finalize the approval.
Here are the steps involved with applying for an SBA loan:
Find the right type of SBA loan for your business needs.
Determine eligibility requirements for the loan.
Choose an SBA lender.
Complete the SBA loan application.
Wait for underwriting and approval.
Complete the closing process.
What happens after an SBA loan is approved?
After your SBA loan is approved, you'll need to complete the closing process, which can take up to two weeks. At this point, the bank may need to review final documents or have you sign paperwork. The lender will conduct a lien search to confirm that other businesses have extended the money, then they'll transfer funds to your business bank account.
How long does it take for an SBA disaster loan to process?
Though most SBA loans take between 60 and 90 days for approval, the SBA usually makes a decision on disaster loan applications within two to four weeks.
Disclaimer
At Business.org, our research is meant to offer general product and service recommendations. We don't guarantee that our suggestions will work best for each individual or business, so consider your unique needs when choosing products and services.