QuickBooks Inventory Management Review 2023
Everything you need to know about this supplementary feature of QuickBooks.
Data as of 12/5/22. Offers and availability may vary by location and are subject to change.
*$42.50 (50% off) for the first 3 months
QuickBooks is one of the most commonly used accounting platforms among small-business owners. And if you're already a QuickBooks user, you may be wondering whether QuickBooks also offers an inventory management service. After all, accounting and inventory are inextricably tied together—so much so that having a single product to manage both seems like a no-brainer.
QuickBooks does offer a full inventory management and tracking plan through QuickBooks Online. With additional services from QuickBooks Commerce, you can have the majority of your business reliably covered with one service. But is it the right inventory management system for your business?
QuickBooks Online helps you get the job done with an online platform that combines the best features of QuickBooks with an easy way to manage and view your business. The ability to track inventory and costs, along with taxes and employee management, makes it easier for you to run your business. And if you're already a QuickBooks subscriber, you really can't go wrong with adding your business needs to the portfolio.
QuickBooks inventory management is best for businesses on a budget
Accounting and inventory management are both very important when it comes to running your business. But let's face it: accounting and inventory software can be expensive.
The nice thing about QuickBooks? It includes both. QuickBooks users can enjoy an accounting system that works for them and rudimentary inventory control without paying hundreds of dollars extra each month.
QuickBooks' inventory management capabilities are only supplementary features to the platform's accounting function (which is why inventory management isn't available on all plans). This does not mean that it is not well covered, though. The Plus and Advanced plans from QuickBooks Online allow you to track inventory in addition to tracking income, expenses, cash flow, and invoices. It may be a supplemental feature, but it works well within the whole platform.
So QuickBooks' inventory tracking functionality works well for both small businesses with less than a hundred sales orders per month and  more complex needs of midsize businesses. In fact, because it's combined with all the accounting features of QuickBooks Online, the inventory management plans allow you to keep your business one step ahead at all times.
QuickBooks inventory pros and cons
Cheaper pricing than other options
Seamless communication with accounting software
Smooth integration with other systems
Add-ons unlock ecommerce selling
No multichannel tracking
Additional features available with higher-cost plans or products (like QuickBooks Commerce)
QuickBooks inventory pros
Although QuickBooks is not designed specifically for inventory management, it does a good job of providing you with the basic features needed to run your business. But, it is not the best and has a few flaws.
QuickBooks requires add-ons to unlock ecommerce selling and other features that many other brands have upfront. In order to sell online, you need to use QuickBooks Commerce, which can cost your business. Although the regular inventory management side of QuickBooks does integrate sales data and inventory lists with many popular ecommerce apps, you won't be able to branch your business out further.
And while we're on the subject? Multichannel tracking—which allows you to follow your inventory as it's sold across multiple sales channels including Instagram, ecommerce, and brick-and-mortar retail stores—is not available on QuickBooks Online. Instead, you will need to invest in QuickBooks Commerce. This takes down the number of features immediately available to users, and increases your cost.
Finally, we're not thrilled with the way QuickBooks makes necessary features available on only its desktop app. Many features like barcoding, unlimited customer support, and over 200+ report templates are only available there. You want to be sure you're getting the best software for your business—one that will work with many users and across warehouses and locations. We cannot guarantee that QuickBooks will do that effectively without incurring extra costs.
QuickBooks inventory cons
We need to note, though, that QuickBooks treats its inventory management as a supplementary feature rather than a standalone product. And honestly? We can see why.
QuickBooks offers very limited inventory management capabilities on pretty much every plan. Sure, you can track inventory levels, but you don't get any manufacturing features (like bill of material generation). Even features that other inventory platforms consider basic (like managing multiple warehouses) isn't available unless you have a QuickBooks Desktop Enterprise plan.
And while we're on the subject? We're not thrilled with the way QuickBooks makes necessary features available on only its desktop app. Without cloud-based inventory management software, you can't enjoy real-time data about your business. You also can't have multiple users updating your records simultaneously (like they'd need to if you're managing multiple warehouses).
Most importantly, though, QuickBooks' inventory management system tends to produce more negative inventory than other providers. Negative inventory occurs when your inventory tracking system shows a negative number of inventory items in your possession—usually due to issues like reporting order fulfillment too soon.
Apparently, this is such a common problem with QuickBooks products, the brand has released a whole help article about it. QuickBooks even acknowledges that these issues may affect everything from your profit and loss statements to your cost of goods sold.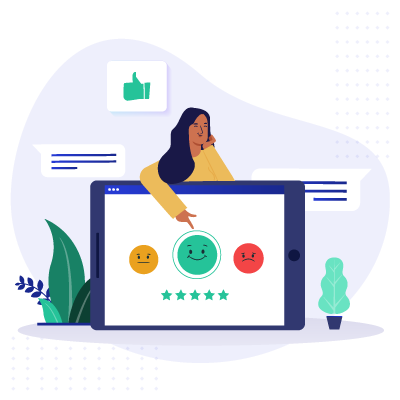 Expert Advice, Straight to Your Inbox
Gain confidence in your business future with our weekly simple solutions newsletter.
QuickBooks plans and pricing
Many people don't know that there are actually two different versions of QuickBooks: the cloud-based online version (QuickBooks Online) and the desktop version (QuickBooks Desktop). QuickBooks Online is available for a recurring monthly fee and has four plans with varying prices.
Plan

Price

Key features

Learn more

QuickBooks Simple Start*

$30.00/mo.
General reports
Track income, expenses, and invoices
View Plans

QuickBooks Essentials*

$55.00/mo.
Time tracking
Bill management
View Plans

QuickBooks Plus

$85.00/mo.
Inventory tracking
Project profitability tracking
View Plans

QuickBooks Advanced

$200.00/mo.
Invoice and expense batching
Workflow automation
Dedicated account manager
View Plans
Data as of 12/5/22. Offers and availability may vary by location and are subject to change.
* Simple Start and Essentials do not include inventory tracking
As mentioned, this version of QuickBooks is a cloud-based accounting software, meaning it can be accessed and edited in real time from any device. And with the sales pricing for the Simple Start plan being $15.00 per month, QuickBooks Online is cheaper than other inventory options.
On the flip side of that, most QuickBooks Desktop plans are available for a yearly fee.
Plan

Price

Key features

Learn more

QuickBooks Pro Plus

$349.99/yr.
Bills and accounts payable management
Time tracking
Inventory tracking
View Plans

QuickBooks Premier Plus

$799.99/yr.
Forecasting
Profitability tracking
Progressive client billing
View Plans

QuickBooks Enterprise

$1,340/yr.
Warehouse management
Serial and lot tracking
Mobile inventory barcode scanning
View Plans
Data as of 12/5/22. Offers and availability may vary by location and are subject to change.
The exception to the flat-fee rule is QuickBooks Enterprise. This advanced plan is available for a yearly subscription fee of just $1,340. That's just more than a third of what inventory management competitors like Cin7 charge per year for its most basic plan.
The QuickBooks Enterprise plan for desktop helps you automate inventory and track inventory across warehouses and multiple locations. With the QuickBooks app, team members have a mobile barcode scanner on their phones and can follow instructions on where each product needs to go.
QuickBooks sale going on now
QuickBooks is offering 50% off online plans for the first three months. This special offer is available on all plans—from Freelancer to Advanced.
Data as of 12/5/22. Offers and availability may vary by location and are subject to change.
Key features of QuickBooks inventory management
Managing inventory in QuickBooks Online or QuickBooks desktop is relatively simple. In fact, the platform doesn't offer much more than basic tracking of inventory levels and shipments:
Track products
Track cost of goods
Receive low inventory notifications
Create purchase orders
Manage vendors
Review best-selling items
QuickBooks advanced inventory features
While most of QuickBooks' plans include only limited inventory management features, the Enterprise plan on QuickBooks Desktop offers enhanced capabilities:
Manage multiple warehouses
Pair your QuickBooks account with a barcode scanner
Print labels
Track items by bin number
Manage sales order fulfillment
However, these features are available only to QuickBooks Desktop users with an Enterprise plan. And because they're available only to Enterprise plan subscribers, they come with a significant drawback—you can't access your inventory tracking solution from the cloud.
There are some worthwhile advanced features, and QuickBooks' accounting integrations do put the software a step above other inventory management systems.
Compare QuickBooks vs. competitors
Data as of 12/5/22. Offers and availability may vary by location and are subject to change.
* With annual billing
º With integration or add-on
Does QuickBooks offer an inventory management solution? Yes, it does.
Do we recommend QuickBooks for inventory management? Yes, we do, depending on your business needs.
QuickBooks' inventory management works well for small businesses, but does have a lot of features behind a paywall—like requiring you to sign up for the next plan or add-on service. This isn't a great part of the software, but for basic organization (and combining it with QuickBooks accounting) the inventory management works well with tracking invoices, automating quantity adjustments, and sending out goods. Is it perfect? No, but it could be the thing your business needs.
Businesses that are already using QuickBooks for accounting might enjoy using the same platform for their inventory management as it would allow them to enjoy both services for one low price. With the option to include payroll with QuickBooks Online and QuickBooks Desktop Premier, your entire business can be housed on one platform. With so many other things for you to juggle as a business owner, QuickBooks makes it easy.
Want more information about QuickBooks accounting software? Check out our full review to get the scoop.
QuickBooks inventory FAQs
What is QuickBooks inventory management?
Intuit QuickBooks is primarily an accounting software, but it offers some supplementary inventory management features too. QuickBooks offers both cloud-based software and desktop software—but you'll have to sign up for an Enterprise plan through QuickBooks Desktop to enjoy the full range of inventory management features.
How much does QuickBooks cost?
The pricing for a QuickBooks plan varies depending on the type of QuickBooks software you choose and the plan that works best for you. Prices range from $30.00 per month for the QuickBooks Online Simple Start plan to $1,340.00 per year for an Enterprise Desktop plan.
While that may sound like a lot, it's actually a lot lower than what small-business owners usually pay for their inventory management.
What is the best program to keep track of inventory?
The right inventory management software varies from business to business. There is no one-size-fits-all solution—but we think Ordoro and Zoho get pretty close. With its multichannel selling features and dropshipping capabilities, Ordoro has everything you need to run your store. Meanwhile, Zoho's free and inexpensive plans make it perfect for small businesses just starting out up to midsize businesses with 60,000 orders per month. We've got options for all of your business needs—from restaurants to budget picks, manufacturing to warehouse management—to ensure your business needs are met with the right tools.
We examined pricing, plans, features, ease of use, and integrations with other software when grading QuickBooks Inventory Management for our star rankings. We did look at the greater QuickBooks family and how the inventory management software fits in with other QuickBooks products.
Disclaimer
At Business.org, our research is meant to offer general product and service recommendations. We don't guarantee that our suggestions will work best for each individual or business, so consider your unique needs when choosing products and services.