Truist Business Banking Review 2022
We analyzed Truist's products, costs, availability, and reviews to get our take on this relatively new bank.
Data as of 6/13/22. Offers and availability may vary by location and are subject to change.
Truist, the result of a merger between SunTrust and BB&T, hasn't been around long. Should you trust this relatively new bank with your business banking needs?
The bottom line: We don't think you need to avoid Truist―but we don't necessarily recommend it either. It has its advantages, sure, like a variety of business account options (including a free checking account) and plenty of other financial products for businesses. But Truist also gets crummy customer reviews and has higher-than-average account fees. Plus, Truist only does business in 15 states.
We'll give you more details in this Truist banking review.
Broad range of checking accounts
Free business checking account option
Bank accounts, credit cards, loans, and more
Availability in just 15 states
Availability in just 15 states
Above-average account fees
Truist bank accounts and pricing
Truist has quite a few different business bank account options. In fact, it offers six small-business checking accounts and two business savings accounts. (We're not including its commercial bank accounts for large businesses or its public fund accounts for government agencies and municipalities.)
That kind of variety means you'll probably find at least one Truist business account that works for your small business.
You can also open many (but not all) of these accounts online. Just make sure you have information like your Tax Identification Number and SSN on hand. And you'll need $100 to make the minimum opening deposit.
But which account, if any, should you get? Let's take a closer look at Truist's offerings to find out.
Business checking accounts
Let's start with Truist's most basic business checking accounts. In most cases, we suspect you'll want to stick with one of these two bank accounts.
Compare Truist business checking accounts and pricing
Data as of 06/13/22. Offers and availability may vary by location and are subject to change.
First up, Truist offers a free business checking account in Truist Simple Business Checking. You don't pay any monthly maintenance fee with this account, and you get some free transactions and cash deposits each month. If you exceed the free amount, you will end up paying transaction fees or cash deposit fees. But for low-volume users, Simple Business Checking can end up being totally free.
If you make more transactions or cash deposits, you can upgrade to Truist Dynamic Business Checking. This account does have a monthly service fee, but you can waive that fee by keeping at least $5,000 in your Truist business accounts (including both check and savings accounts).
You get a lot more free translations and cash deposits with Dynamic Business Checking, meaning it can end up being cheaper if you have lots of bank account activity―especially since Truist charges higher transaction fees than most banks do.
But if neither of those accounts looks quite right, don't worry. We've got four more business checking accounts for you to consider.
Compare Truist business checking accounts and pricing
If you keep a high account balance, you might like Truist's Analyzed Checking. Like other analyzed checking accounts out there, this account doesn't give you any freebies. Instead, you offset your account fees with earnings credit. And how do you get earnings credit? By keeping a high account balance. So if you have a low balance, analyzed accounts cost a lot. But with a high balance, they end up being a great deal.
If you'd like to earn some interest on that high balance, you can also get Analyzed Interest Checking. It works the same as the basic analyzed account, except you earn interest―and pay a higher monthly service fee. (But again, you can offset that with earnings credit.)
Nonprofits can apply for Truist Community Checking. Like Simple Business Checking, this account doesn't have a monthly maintenance fee, and it gives you a number of free transactions each month. But this account offers unlimited free cash deposits, making it a sweet deal for qualifying nonprofits, plus community and civic organizations.
Truist also offers very specialized checking accounts for certain industries. You can get an IOLTA, IOTA, MJ-IOTA, or MAHT―and you should already know all about those if you need one.
Data as of 06/13/22. Offers and availability may vary by location and are subject to change.
Business savings accounts
If you don't want to keep all your money in a checking account, you can get a Truist savings account. It has standard savings accounts, money market accounts, and certificates of deposit (CDs).
Compare Truist business savings accounts
Data as of 07/19/22. Offers and availability may vary by location and are subject to change.
Truist Simple Business Savings has the lowest monthly fee and gives you more free transactions each month. But Truist Business Money Market lets you write checks from your account, though it costs more per month.
In either case, you can waive the monthly fee. For Simple Business Savings, you keep a $250 minimum daily balance, a $500 average monthly balance, or set up a recurring deposit of at least $100 each month. Business Money Market just requires you to keep a $5,000 minimum daily balance.
As we said, Truist has CDs too, with term lengths ranging from quite short (7 days) to quite long (10 years).
Unfortunately, Truist doesn't publish interest rates or APY (annual percentage yield) for any of its business bank accounts. Expect to get low interest rates that won't earn you much.
No matter which Truist account you choose, you'll have plenty of fees.
For example, Truist doesn't charge any fee for using in-network ATMs, but it charges a $3 fee on out-of-network ATMs. (That's on top of any fee charged by the ATM owner, by the way.)
If you overdraw your account, expect to pay a $36 overdraft fee.
And if you need to send a wire transfer, you'll pay a $20 domestic wire transfer fee or a $35 international wire transfer fee.
We won't bore you with the many other fees—and there are quite a few. As a result, we suggest asking Truist for a comprehensive fee schedule when you sign up for a bank account.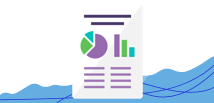 Don't Make a Mistake That Costs You Your Funding
Apply confidently for a loan with our free guide. Enter your email below and we'll send it to you shortly.
So now that we've talked accounts, what standout features does Truist have?
Well, not many, to be honest.
That doesn't mean we dislike Truist. But Truist's best features are its free business checking account, its variety of other business checking accounts, and its full suite of other business products and services (like credit cards, loans, and more).
And don't get us wrong―those are great. We love Truist's variety. But they're not exactly unique, either.
Plenty of other banks offer free checking accounts (with some online banks for business giving you even more bang for your not-buck). And sure, some other banks only have a couple checking account options―but quite a few offer several to pick from. Likewise, most traditional banks offer credit cards, financing, and merchant services, among other things.
That's why we say Truist is a pretty average traditional bank. It doesn't have any game-changing features―but maybe it doesn't need to. You'll have to decide that for yourself.
Truist vs. the competition
Now that we've mentioned Truist's competition, let's take a closer look at how it compares to some big competitors―including both traditional bank and online bank options.
Data as of 07/19/22. Offers and availability may vary by location and are subject to change.
| | | | | |
| --- | --- | --- | --- | --- |
| Bank | Lowest monthly maintenance fee | Min. opening deposit | Bank type | Open an Account |
| | $0.00/mo. | $100.00 | Traditional | Apply Now |
| | $16.00/mo. (waivable) | $100 | Traditional | Apply Now |
| | $0.00/mo. | $0.00 | Online | Apply Now |
| | $10.00/mo. (waivable) | $100.00 | Online | Apply Now |
| | $10.00/mo. (waivable) | $25.00 | Traditional | Apply Now |
As you can see, Truist does have lower starting costs than lots of other traditional banks. Its Simple Business Checking account doesn't have a monthly fee, while banks like Bank of America and TD Bank don't offer free accounts. (They do, however, often give you more free transactions and cash deposits per month.)
But online banks like Bluevine do have free accounts―and lower minimum opening deposits. Plus, as you can read about in our Bluevine review, they often give you unlimited free transactions.
Of course, if you prefer traditional banking and have conveniently located Truist branches, that might make Truist the clear winner for your business.
Truist does have some concerns we want to discuss. But in the same way that Truist doesn't have really standout features, these downsides aren't particularly alarming―they're just typical cons for traditional banks.
Most traditional banks charge all kinds of banking fees. Truist doesn't have the highest account fees we've seen, but they're far from the lowest either.
Its excess transaction fees, for example, are $0.50 per transaction―while quite a few other banks charge $0.40 per transaction.
Will those slightly higher fees break the bank? Probably not. But more competitive fees would definitely make us like Truist more.
Another issue common to traditional banks? The limited availability. Truist offers banking in just 15 states and Washington, D.C., making it a decidedly regional bank.
(Those 15 states, for the record, are Alabama, Florida, Georgia, Indiana, Kentucky, Maryland, New Jersey, North Carolina, Ohio, Pennsylvania, South Carolina, Tennessee, Texas, Virginia, and West Virginia).
Our biggest concern (and it's one we have with most traditional banks) is Truist's poor customer reviews.
Truist earns a 1.1 out of 5 on Trustpilot and a 1.08 out of 5 on its Better Business Profile.1, 2 It gets a better 3.1 out of 5 on Bank Branch Locator.3 To be frank, though, most traditional banks get similarly low scores. So we mostly care about what reviewers actually say about their banking experiences.
A whole lot of the customer reviews complain about customer service―long hold times and less-than-helpful customer support reps. Old SunTrust customers especially seem to dislike the longer wait times they now have with Truist.
That's annoying, for sure, but not as concerning as another pattern we saw: Several customers complain about overdraft fees. More specifically, they say Truist charged overdraft fees (multiple times, even) when they had enough money in their bank account.
That worries us more. To be fair, we've seen similar complaints at other banks, so Truist isn't exceptional for overcharging customers. But you shouldn't have to put up with that―so you'll need to figure out if you're willing to risk those kinds of issues with Truist.
Truist additional features and considerations
Now that we've told you the good and bad about Truist business banking, let's look briefly at its other financial products and services for business owners.
Truist offers three different small-business credit cards.
If you want to earn rewards on your spending, go with either Truist Business Cash Rewards or Truist Business Travel Rewards.
The Cash Rewards card gives you, well, cash rewards―1% to 3%―and doesn't have an annual fee. The Travel Rewards card earns 1 to 2 miles per dollar. It has a $49 annual fee, but you don't have to pay it your first year.
If you'd rather get a low interest rate than rewards, stick to the Truist Business card. You won't earn any rewards, but you will get a promotional 0% APR for your first year (with a 10.99% to 19.99% variable APR after that). This card has no annual fee.
If you need a small-business loan, Truist has a few different options for you. You can get lines of credit, term loan, equipment loans, and real estate loans.
| | | | |
| --- | --- | --- | --- |
| Product | Min./max. loan amount | Repayment term | Open an Account |
| Small business loan | Up to $100,000 | Unlisted | Apply Now |
| Small business line of credit | Up to $100,000 | 12–36 mos. | Apply Now |
| Small business auto loan | Up to $250,000 | Up to 75 mos. | Apply Now |
| Small business commercial vehicle and equipment loan | Up to $250,000 | Up to 84 mos. | Apply Now |
| Small business real estate loan | Up to $250,000 | Up to 15 yrs. | Apply Now |
Data as of 07/19/22. Offers and availability may vary by location and are subject to change. Lowest listed rate is not listed.
Annoyingly, Truist doesn't publish its interest rates or borrower criteria. But because it's a traditional bank, we can guess that it has low interest rates compared to online lenders.
Likewise, we feel pretty sure Truist has high borrower criteria. Most banks look for a credit score in the high 600s and a business age of at least two years. (If that's not you, our list of the best alternative business loans can help you find the financing you qualify for.)
Truist can meet other business needs too. In addition to all the products we've discussed, it offers the following:
Merchant services
Employee benefits
Business insurance
And of course, you can get personal bank accounts, personal loans, and more from Truist.
Truist isn't a standout bank―for better or for worse―but an average bank that may work for some East Coast businesses.
Businesses with simple needs will like Truist's free business checking account. And businesses with more complex banking needs can choose from quite a few different business bank account options―plus products and services like loans and credit cards.
But you'll have to put up with Truist's high account fees, limited availability, and poor customer reviews for both bad customer service and fraudulent overdraft fees.
That might work just fine for you―but we don't blame you if it doesn't.
Not confident in Truist? Check out our rankings of the best banks for small-business checking to see our favorite Truist alternatives.
Is Truist a real bank?
Yes, Truist is a real bank. It's a new bank formed by the merger of SunTrust and BB&T.
Is Truist Bank any good? Is Truist a good company?
Truist Bank can be a good bank, depending on what you're looking for in a bank. It has lots of different bank accounts and other banking services. But it gets pretty low customer reviews, so you might prefer a different bank.
Is Truist Bank stable?
Yes, Truist Bank is stable. As of May 2021 Truist earns a stable rating from FitchRatings.4
Disclaimer
At Business.org, our research is meant to offer general product and service recommendations. We don't guarantee that our suggestions will work best for each individual or business, so consider your unique needs when choosing products and services.