What Is a Neobank?
A neobank provides modern, often minimalistic online-only financial services in order to eliminate fees and other headaches associated with many traditional banks.
Neobanks are a type of financial institution run by fintechs, tech companies that use technology to innovate the finance industry. Also referred to as "challenger banks," these institutions typically have minimalistic services limited to checking and savings accounts. However, what they lack in service variety and physical locations, neobanks make up for in perks like zero or low fees, convenient mobile apps, and more.
Let's review the benefits, drawbacks, and typical characteristics of a neobank.
Before we dive in, let's define what bookkeeping actually is.
Basically, bookkeeping is the process of recording and organizing a business's financial transactions, and a bookkeeper is a person responsible for that process. Bookkeeping is the primary way business owners can figure out if their business is profitable: keeping an eye on your numbers lets you identify financial challenges early on and address them before they blossom into full-fledged crises. Bookkeeping also helps you identify areas of profit expansion—areas you might not have noticed without clear financial reports you can interpret easily.
In general, a bookkeeper records transactions, sends invoices, makes payments, manages accounts, and prepares financial statements. Bookkeeping and accounting are similar, but bookkeeping lays the basis for the accounting process—accounting focuses more on analyzing the data that bookkeeping merely collects.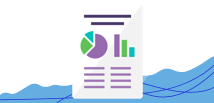 Don't Make a Mistake That Costs You Your Funding
Apply confidently for a loan with our free guide. Enter your email below and we'll send it to you shortly.
How do neobanks differ from traditional banks?
There are many ways neobanks differ from traditional banks, with the lack of physical branches being the most apparent. Rather than walking into a brick-and-mortar location to conduct financial transactions, neobank customers use an app or website to deposit a check or transfer money. (For many people, this is part of the appeal.)
Because they are run by technology companies, neobanks naturally provide a technology-forward, modern experience. Many neobank customers enjoy additional perks and benefits like low or zero fees, higher interest rates, or early access to paycheck funds.
Unlike traditional banks, neobanks aren't chartered as banks by state and federal regulators and don't extend credit to customers.
How do neobanks differ from online banks?
Neobanks are often confused with online or digital banks, since both institutions allow customers to set up financial accounts and manage money online. However, there are key ways these two institutions differ.
Online banks digitize the traditional online banking experience—essentially a transfer of physical banking services to the online realm. In contrast, neobanks are run by fintech companies and offer bank-like (but not true banking) services.
What are some examples of neobanks?
Many online financial services are actually a hybrid between traditional banking and digital banking. Here are a few of the true neobanks that are popular today:
Chime: This well-known platform offers customers the chance to build credit, get advanced access to direct deposits, and enjoy a high annual percentage yield on savings accounts.
Current: This fintech provides services such as mobile payments, Visa debit card, and fee-free overdrafts.
Aspiration: Established with an emphasis on sustainability, Aspiration donates 10% of every dollar they earn to charities and offers high APY rates, unlimited instant transfers, and early direct deposit access.
Varo: Although Varo was originally established as a neobank, the company was actually chartered as a full-service bank in 2020. The bank is free of monthly fees and overdraft fees, and does not require a credit check before customers establish an account.
Wondering how small business owners might benefit from opening a checking or savings account with a neobank? Here are a few perks to consider.
Lower fees and higher APY rates
Because neobanks don't have to maintain or staff a physical branch, they can offer low service fees, higher interest rates on savings accounts, or even fee-free accounts. This can offer a significant benefit to small business owners who don't have easy access to capital.
Most neobanks have looser requirements than traditional banks and only take a few minutes to set up, making it easier for small business owners to be approved. Typically, you just need to provide your name, social security number, and email to get started.
Neobanks appeal to many small business owners because of their unparalleled convenience. Busy entrepreneurs can save time by managing all financial transactions through a mobile app or website. These transactions can be done at time, without having to visit a physical location.
It's important to weigh the drawbacks of neobanks too. These are a few reasons you may pause before setting up an account with a fintech company.
Most neobanks have a short list of service offerings. And while this is fine for customers simply in need of a way to receive a direct deposit or withdraw money, it can be a big drawback to those who need to send wire transfers, deposit cash, or invest.
Online-only customer service
Of course, there's no way to talk to a neobank employee in person, since everything is done online. You can probably reach a customer service representative via online chat, social media, or over the phone, but these options have their limitations.
What is the meaning of neobank?
A neobank is not an officially chartered bank—instead, it's an online-only financial technology company that offers bank-like services to its customers, including checking and savings accounts.
If you're just looking for a bank that operates online, we have a list of our favorites.
What is the best neobank?
Neobanks like Chime and Current have become some of the most popular and highly-rated neobanks in the US, offering perks like mobile payments, early access to direct deposits, and high interest rates.
Neobanks are considered to be just as secure as traditional banks or credit unions. However, it's always best to choose a neobank that has federal insurance—since those that lack it can present more risk.
What is a neobanking example?
Online-only financial institutions like Chime, Current, Varo, and Aspiration are examples of secure, reputable neobanks. These institutions are owned by financial technology companies and aim to eliminate many of the hassles that come along with traditional banking, such as monthly fees and in-person account setup.
Neobanks are a low-cost, convenient financial solution. Many customers see them as a welcome alternative to a traditional bank—but it's important to note that neobanks are not actually chartered as banks. They're owned by fintechs, less regulated than brick-and-mortar banks, and do not have physical locations, so all services must be conducted online.
Would you like to learn more about neobanks and online banking? Check out our blog post: Online Banking vs. In-Person Banking—Which Is Better for Your Biz?
Disclaimer
At Business.org, our research is meant to offer general product and service recommendations. We don't guarantee that our suggestions will work best for each individual or business, so consider your unique needs when choosing products and services.