Citizens Bank Business Banking Review 2022
Get the scoop on Citizens Bank's business banking―from its account options to its fees to what customers think.
Data as of 6/13/22. Offers and availability may vary by location and are subject to change.
Citizens Bank is a regional bank that offers business bank accounts, as well as personal accounts and other banking services. But should you use one of those Citizens business accounts for your business?
The bottom line: If you want great customer service, then we think you'll like Citizens. It has extended hours and helpful resources. And aside from customer support, Citizens also offers a free business checking account, in addition to a variety of other business banking services. Note, though, that Citizens only operates in a few states―and it doesn't earn the best customer reviews.
But we've just scratched the surface of our Citizens Bank review. Let's dive in and take a look at its business bank accounts.
Excellent customer support offerings
Free business checking account option
Many banking services and products
Limited availability (just 14 states)
Low business savings APY
Mediocre customer reviews
Citizens bank accounts and pricing
Citizens Bank offers business checking and business savings accounts―and it gives you several choices for each. That's great.
And Citizens doesn't have a minimum opening deposit for its bank accounts. You can open an account with any amount of money, meaning you never have to budget for a new account. That's great too.
Less great? You have to meet with a banker to open a new Citizens bank account. Given how many banks offer online applications these days, that makes Citizens feel stuck in the past.
Do its account options make up for that fact? Let's look at them and find out.
Business checking accounts
We'll start with Citizens's checking account options. Citizens has five different business checking accounts, but most businesses will want to stick with the three basic options.
Compare Citizens business checking accounts
Data as of 6/13/22. Offers and availability may vary by location and are subject to change.
Business owners with simple needs will like Clearly Better Business Checking. It has no monthly maintenance fee, and Citizens gives you 200 free transactions each month. So depending on how you plan to use your business bank account, Clearly Better Business Checking could end up being a totally free business checking account.
If you'll have lots of transactions, though, you might prefer Business Advisor Checking. This account comes with a monthly fee, but you can waive it by keeping $10,000 in your checking account or $35,000 across your Citizens Bank business accounts. And since Business Advisor Checking gives you more free transactions each month―and lower fees for additional transactions― this account could end up costing less for transaction-heavy businesses.
Businesses with even more complex needs or heavy usage can get a good deal with Citizens Analysis Business Checking. This analyzed checking account lets you offset account fees with earnings credit―which you earn through keeping certain account balances. That makes Citizens Analysis Business Checking pricey for low-volume businesses, but a more affordable option for power users.
As we said, most business owners will want to use one of those three bank accounts. But if you've got a nonprofit or a law firm, Citizens has a couple more accounts to consider.
Compare Citizens specialized business checking accounts
Data as of 6/13/22. Offers and availability may vary by location and are subject to change.
Nonprofits can use the Clearly Better account we discussed above. But some nonprofits will prefer the Association Checking with Interest account.
This account earns interest on your account balance. It does have a monthly fee, though, which you can waive with an average daily balance of $2,500. You may want to run some numbers to see if this account will cost your nonprofit less than the Clearly Better account.
As for Citizens's IOLTA account (Interest on Lawyers Trust Account), it's just for law firms needing an account of client funds. And if you need one, you already know all about how they work―so we'll leave it at that. 
Business savings accounts
Citizens Bank has a handful of business savings account options too. It offers three different types of business savings accounts: standard savings, money market savings, and certificates of deposit (CDs).
Compare Citizens business savings accounts
Data as of 6/13/22. Offers and availability may vary by location and are subject to change.
If you need access to your money, you'll want either the standard savings account or money market account.
The business savings account has a low monthly fee. You don't have to worry about that fee at all for your first four months. After that, you can waive it with a $500 minimum daily balance.
The business money market account comes with a higher monthly fee (waivable with a $2,500 minimum daily balance). The tradeoff? You can use checks with this account, and you earn a (slightly) higher interest rate.
To be honest, though, none of Citizens Bank's business savings accounts have great interest rates. That includes its certificates of deposit.
Data as of 6/13/22. Offers and availability may vary by location and are subject to change.
You need at least $1,000 to open a Citizens business certificate of deposit (unlike all of its other accounts, which have no minimum opening deposit). And remember, you can't touch the money in a CD during your term length without paying a hefty penalty. Term lengths at Citizens range from 3 to 18 months.
But like we said, you still don't get a very good rate. In fact, we find Citizens's business savings accounts pretty disappointing overall. (If you want to earn more from your savings, take a look at our list of the best high-yield savings accounts for business.)
All Citizens bank accounts―both checking and savings―have other banking fees you should know about.
First, if you want to deposit cash, expect to pay a cash deposit fee of $2.50 per $1,000. 
You don't need to worry about ATM fees at in-network ATMs. But at out-of-network ATMs, Citizens charges a $3 ATM fee.
Citizens also has a $39 overdraft fee―so try to avoid overdrawing your account.
And one fee we really dislike? The dormant account fee. Citizens doesn't specify the fee amount for this, but it charges this fee to accounts that haven't had any activity in one year. Not all banks charge this fee, and we wish Citizens wouldn't.
Note that you may have other account fees, so make sure to ask your banker for a full list of Citizens bank account fees.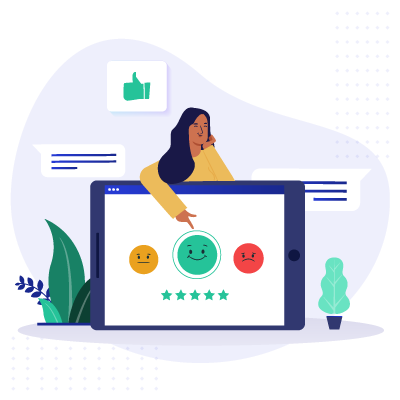 Expert Advice, Straight to Your Inbox
Gain confidence in your business future with our weekly simple solutions newsletter.
Now that we've shown you the kinds of bank accounts you can get from Citizens, let's talk more about why you'd choose to bank with Citizens.
First off, we like that Citizens offers a free business checking account. While we know it won't work for all business owners, Citizens's free account makes this bank a good fit for brand-new businesses or solopreneurs with simple banking needs.
We also like that Citizens offers many different bank accounts―not to mention all the other financial products and services it has. From checking accounts to credit cards to loans, Citizens can take care of many business needs.
But Citizens's most standout feature is its customer service. Lots of banks make it notoriously hard to get help, with limited support hours. But Citizens has extended service hours. You can get help 12 hours a day on weekdays (7 am to 7 pm), and you can even call for help on Saturdays (from 8 am to 5 pm). To save you time, Citizens lets you make appointments to get help from your local branch.
Plus, you may not even need to contact customer support―because Citizens offers more robust self-help features than lots of other banks. Its website answers tons of FAQs and lets you download documents and forms so you can answer your own questions.
That kind of support sets Citizens apart from many other banks. But support aside, how does it compare to other business banking options?
Citizens vs. the competition
Obviously Citizens has plenty of competition, including both traditional banks (like Bank of America and TD Bank) and online-only banks (like Bluevine and LendingClub).
Compare Citizens vs. competitors
| | | | | |
| --- | --- | --- | --- | --- |
| Bank | Lowest monthly maintenance fee | Min. opening deposit | Bank type | Open an account |
| | $0.00 | Any | Traditional | Apply Now |
| | $16.00/mo. (waivable) | $100.00 | Traditional | Apply Now |
| | $0.00/mo. | $0.00 | Online | Apply Now |
| | $10.00/mo. (waivable) | $100.00 | Online | Apply Now |
| | $10.00/mo. (waivable) | $25.00 | Traditional | Apply Now |
Data as of 6/13/22. Offers and availability may vary by location and are subject to change.
Citizens is more affordable than many traditional banks thanks to its free checking account and lack of a minimum opening deposit.
But some online banks, like Bluevine, still beat Citizens cost-wise. That's because Citizens only gives you a certain number of free transactions per month, while many online banks give you unlimited free transactions.
Still, you may prefer Citizens if you like doing business in a bank branch (rather than relying on online and mobile banking) or if you need to deposit lots of cash.
At any rate, Citizens can hold its own against the competition―which is why it earned a spot on our list of the best banks for small business.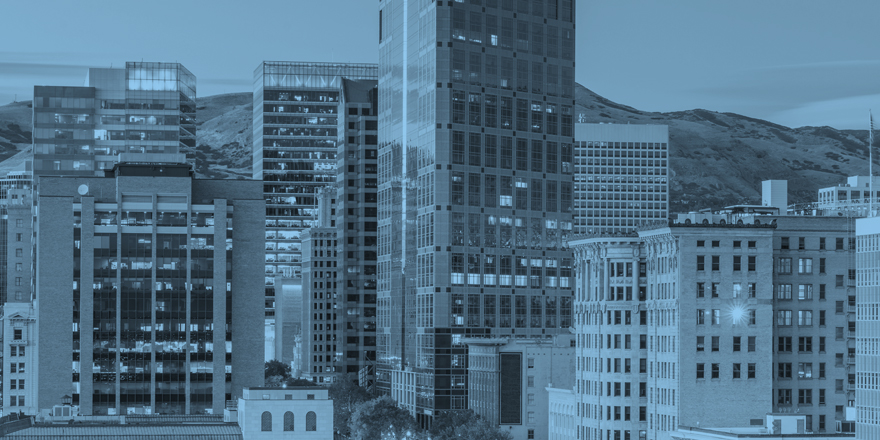 Get a better business bank account
Want affordable banking with great perks? With BlueVine, you can get a fee-free business checking account―and you can even earn interest on account balances over $1,000.
While we do have lots of praise for Citizens, we also have some criticisms. So let's talk about the biggest problems with Citizens Bank.
We've already mentioned this, but Citizens has really unimpressive interest rates on its savings accounts.
This doesn't have to be a dealbreaker―especially if you only plan to use a checking account―but we really wish Citizens would offer a more impressive APY (annual percentage yield) on its business savings accounts.
We expect you have a Citizens branch nearby if you're considering this bank. But just in case, we need to point out that Citizens only operates in 14 states and Washington, D.C.
(Those states are Connecticut, Delaware, Florida, Maryland, Massachusetts, Michigan, New Hampshire, New Jersey, New York, Ohio, Pennsylvania, Rhode Island, Vermont, and Virginia.)
If your business isn't in one of those 14 states, you can't use Citizens (but you can use our guide to the best bank for business in your state). And if you are in one of those states but have plans to expand, you may want to consider using a bank with availability in more states.
But for many business owners in those 14 states, we expect Citizens will work just fine.
Ultimately, our biggest concern with Citizens comes down to customer reviews. Citizens only earns a 1.3 on Trustpilot, a 1.04 on its Better Business Bureau profile, and a 3.3 on Bank Branch Locator (all scores out of 5).1, 2, 3
That said, a lot of those negative reviews come from people who banked with HSBC and then had their accounts moved to Citizens when Citizens acquired a bunch of HSBC branches. And we're not saying they don't have legitimate concerns (they do), but a lot of them don't apply to most business owners.
For example, many complaints are from Americans living overseas who chose HSBC because it was ideal for that situation. Now they've having issues with Citizens transferring funds internationally. Again, a valid complaint, but unlikely to affect a US-based small business.
We did see some complaints about customer service, mostly about long hold times, ranging from 10 minutes to 1 hour. And we get it, we hate staying on hold too. But we've seen reports of much (much!) longer hold times from other banks, and those banks have shorter customer support hours to boot.
In other words, we wish Citizens had better reviews, and we do hope it solves some of these issues to give customers a better experience. But we didn't spot any patterns that made us truly nervous about Citizens―which is more than we can say for many traditional banks.
Citizens additional features and considerations
Before we wrap things up, let's take a minute to look at other financial products you can get from Citizens.
Citizens Bank offers two business credit card options. The Everyday Points® Business Mastercard® gets you points on purchases, and you can redeem those points for cash, travel, or merchandise. The Business Platinum Mastercard® doesn't earn any rewards, but it comes with a lower APR.
You won't pay annual fees on either card (a nice touch). Plus, both cards come with a 0% promotional APR for your first six months (with APR between 8.49% and 21.49% after that).
Sure, Citizens's business credit cards aren't jaw-droppingly good cards (like you'll find on our list of the best small-business credit cards), but they're both decent options for many small-business owners.
Citizens business financing options
| | | | | |
| --- | --- | --- | --- | --- |
| Product | Min./max. loan amount | Lowest listed rate | Repayment term | Get a loan |
| Business line of credit | $50,000/$250,000 | Unlisted | Revolving w/ annual renewal | Apply Now |
| Business Flex loan | $10,000/$150,000 | Unlisted | Up to 54 mos. (after 6 mo. revolving period) | Apply Now |
| Equipment Flex loan | $10,000/$150,000 | Unlisted | Up to 60 mos. (after 12 mo. revolving period) | Apply Now |
| Term loan | Up to $250,000 | Unlisted | Up to 84 mos. | Apply Now |
| Business mortgage | Unlisted | Unlisted | Up to 25 yrs. | Apply Now |
| SBA Express | Up to $350,000 | Unlisted | 10–25 yrs. | Apply Now |
| SBA 7(a) loan | Up to $5 million | Unlisted | 10–25 yrs. | Apply Now |
| SBA 504 loan | Up to $12 million | Unlisted | 10–20 yrs. | Apply Now |
Data as of 6/13/22. Offers and availability may vary by location and are subject to change.
Unfortunately, Citizens chooses not to list interest rates or borrower requirements for any of its business financing products.
We can guess, though, that Citizens offers low interest rates since most traditional banks do. We also imagine Citizens requires you to have a decent credit score and a mature business to apply—because again, most traditional banks do.
Last but not least, Citizens offers a few other business products and services:
Merchant services
Cash management
Payroll services
Employee benefits
Investment management
Business insurance
With a free business checking account and an excellent selection of other business accounts and services, Citizens has plenty to offer many different kinds of businesses. Plus, extended customer service hours and robust self-help tools can make Citizens less frustrating than a typical traditional bank.
At the same time, Citizens still earns low customer reviews (as do most other traditional banks). And we do have some small gripes, like its limited availability to 14 states and low savings account APY.
On the whole, though, Citizens Bank offers more value than many other traditional banks out there.
Thinking you'll apply for a Citizens bank account? Make sure you understand how ChexSystems for business accounts works so you don't get unexpectedly denied.
Is Citizens Bank a good bank?
Citizens Bank is a pretty good bank, thanks to its free checking account options, a variety of other account choices, extended support hours, and other features.
But ultimately, whether or not Citizens Bank is a good bank for you and your business depends on your specific needs and wants.
Is Citizens Bank better than Bank of America?
We like Citizens Bank better than Bank of America because it offers more affordable business bank account options. But Bank of America is much more widely available and offers a great rewards program.
You can find more details on Bank of America in our Bank of America business banking review.
Is Citizens Bank a Black-owned bank?
No, Citizens Bank is not a Black-owned bank, but the similarly named Citizens Trust Bank is.
Disclaimer
At Business.org, our research is meant to offer general product and service recommendations. We don't guarantee that our suggestions will work best for each individual or business, so consider your unique needs when choosing products and services.