How Do You Void a Check in QuickBooks Desktop?
Even though QuickBooks can be one of the easiest payroll softwares to use, many people have one big question: How do you void a check in QuickBooks?
Voiding a check in QuickBooks is fairly simple once you know the process. Let's walk through the steps and explain how to reissue a voided check. Because QuickBooks doesn't work for everyone, we also cover a couple alternative platforms for voiding and reissuing checks.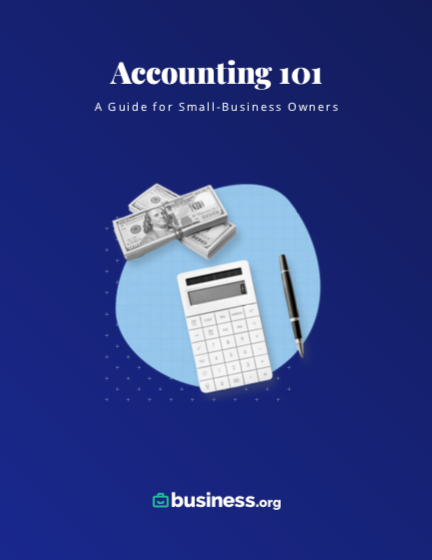 Get business accounting right the first time
Learn all about business accounting with our free ultimate guide.
How to void or delete a recorded check in QuickBooks Desktop
If you've already sent a check and recorded it in QuickBooks, go to the Check page. This is where the record of the original transaction lives.
From the check page, go to Bookkeeping, then Transactions. Select Expenses, and pick Filter. In the Type field, click on Check.
Set the date range when the check was received and choose Apply.
Click the check you want to void from the expense transactions list. This opens the transaction in the check screen. Click More to access the pop-up menu, where you should select Void. Click Yes to confirm that you want to void that check.
To void a check without opening the transaction
Go to Bookkeeping, then Transactions, then Expenses. Find the check you want to void in the expense transactions list.
Click on the check to highlight it.
In the action column, open the View/Edit dropdown menu and select Void.
Select Yes on the pop-up that appears asking you to confirm.
How to reissue a voided paycheck in QuickBooks Desktop
Whether the check got lost or voided by mistake, there is a painless way to reissue a check in QuickBooks. You just need the date the check was initially issued, the check number, and the amount.
First, call your bank and request a stop payment on the original check. Then you can reprint the check. This substitute check can have the same check number, which helps to simplify your bookkeeping. It is the legal equivalent of the original check according to the Federal Reserve.
Your employee should be able to deposit the substitute check without being accused of fraudulent behavior.
If you want to create a new check with a new number, you have to print a new check and void the old one.
How to reprint the original check with a new number
Go to Employees and select Employee Center. Find the employee who received the check.
Choose QuickReports. Select the correct date range of distribution for the check to find the correct one, and double-click it.
Click Print Later. Right when you click to print, QuickBooks creates a new check number for that check.
Click Print and enter your new check number.
Once you print a new check, make sure you contacted your bank to stop the payment of the original check number.
How to create a replacement check
Go to Banking, then Write Checks.
In Bank Account, choose your payroll account.
In Pay to the Order of, choose the employee whose check was lost. You might see a warning, just press OK.
Enter the correct date used on the initial and lost check.
Insert the amount of money on the check.
In the checkbox, choose Print Later.
In the number section, enter the same check number as the lost check.
In the Expenses tab, choose the Account column and then choose Payroll Expenses.
Save and Close.
How to void the replacement check you just created
Go to Banking and choose Use Register.
Choose your Payroll Bank Account, then select OK.
Find and select the replacement check you created in your register.
Click Edit, and choose Void Check.
Select Record.
This process can be tedious but it ensures that your books are clean and clear for your accountant.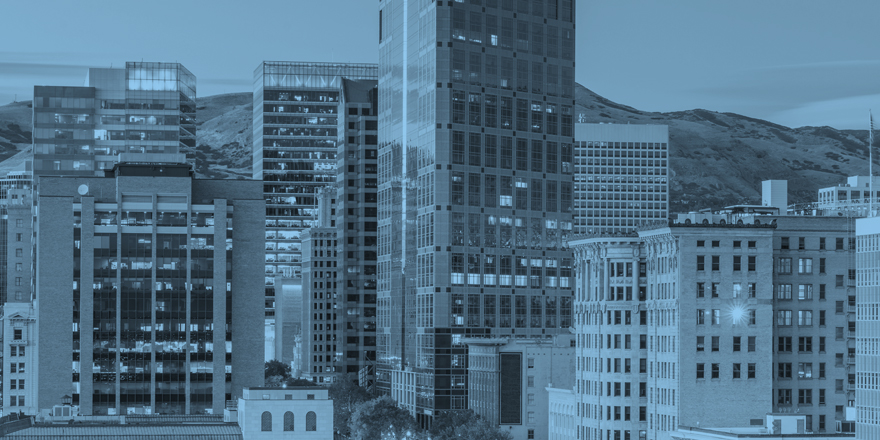 Tired of payroll? Gusto handles payroll taxes and more
With unlimited payroll runs and automatic tax filing, Gusto helps small-business owners worry less about payroll and put more time into growing their business.
Get automatic payroll tax filing, including end-of-year tax forms
Manage workers compensation insurance
Track paid time off, sick leave, and holiday pay
Writing replacement payroll checks in other software
If you don't work in QuickBooks, many competitors also offer simple ways to reissue voided checks.
Zoho Books and FreshBooks allow you to void and reissue checks with the original check numbers with just a few steps.
For Zoho Books, select Payments Made, find the check you are looking to void. Click Void, then choose Once you have deleted that initial check, you're free to write a new check and record it with the original check number.
Zoho's process is simpler than QuickBooks', but it's also less comprehensive. With QuickBooks, all the information about both checks—the original and the substitute—is stored along with a record of the entire process.
FreshBooks allows you to as they are made. If you need to void a check, go to Invoices, click on Bulk Actions, and then select Delete.
FreshBooks isn't tailored to payroll as QuickBooks or Zoho Books, but voiding an invoice accomplishes the same thing.
Compare the best QuickBooks alternatives for small businesses
| | | | | |
| --- | --- | --- | --- | --- |
| Brand name | Starting price | Payroll software integrations | Standout features | Get started |
| | $13.00/mo. | Gusto, SurePayroll, Paychex, Zenefits, and more | Inventory tracking, integration w/ 800+ apps, unlimited users | See Plans |
| | $0.00/mo.* | Zoho Payroll only (available in 7 states) | Client portal, project management, inventory tracking | See Plans |
| | $1.50/mo.** | Gusto only | Unlimited customized invoices, time and expense tracking | See Plans |
| | $10.00/mo. | Gusto and Sage Payroll | Inventory tracking, unlimited users, low learning curve | See Plans |
| | Free for life | Wave Payroll only | Completely free accounting software, invoicing and receipt-scanning apps | See Plans |
Data as of 1/12/23 Offers and availability may vary by location and are subject to change.
*Available only for businesses with revenue under $50K USD annually. Paid plans starting at $15.00/mo. when billed annually.
**Current sale price: 90% off for three mos. or 30-day free trial. Offer available for new customers only.
Mistakes happen. Checks get lost or damaged. Sometimes you just have to go back and void a check. Figuring out how to record that change in your books can be a hiccup, but programs like QuickBooks can make voiding and reissuing checks a smoother process.
Want some ideas for your accounting software pick? Check out our favorite small business accounting software.
Yes, you can! You can track your payroll in QuickBooks Desktop as long as you calculate, enter, and file payroll taxes yourself.
Yes, if you have QuickBooks Desktop Pro 2020 or QuickBooks Desktop Premier 2020, Inuit will stop supporting your software starting on May 31, 2023. You need to download a more recent QuickBooks program.
QuickBooks Payroll Assisted handles payroll taxes and filings as long as you have entered hourly pay rates and salaries for employees before the first payday. These details can always be updated at any time.
Disclaimer
At Business.org, our research is meant to offer general product and service recommendations. We don't guarantee that our suggestions will work best for each individual or business, so consider your unique needs when choosing products and services.