Business.org Pays You to Shop Small for the Holidays
Last Updated: several months ago
We're at it again! We want to pay someone to ditch corporate chains and support small businesses for the 2020 holiday season. Want in? Get all the details and apply for our 2020 dream job here.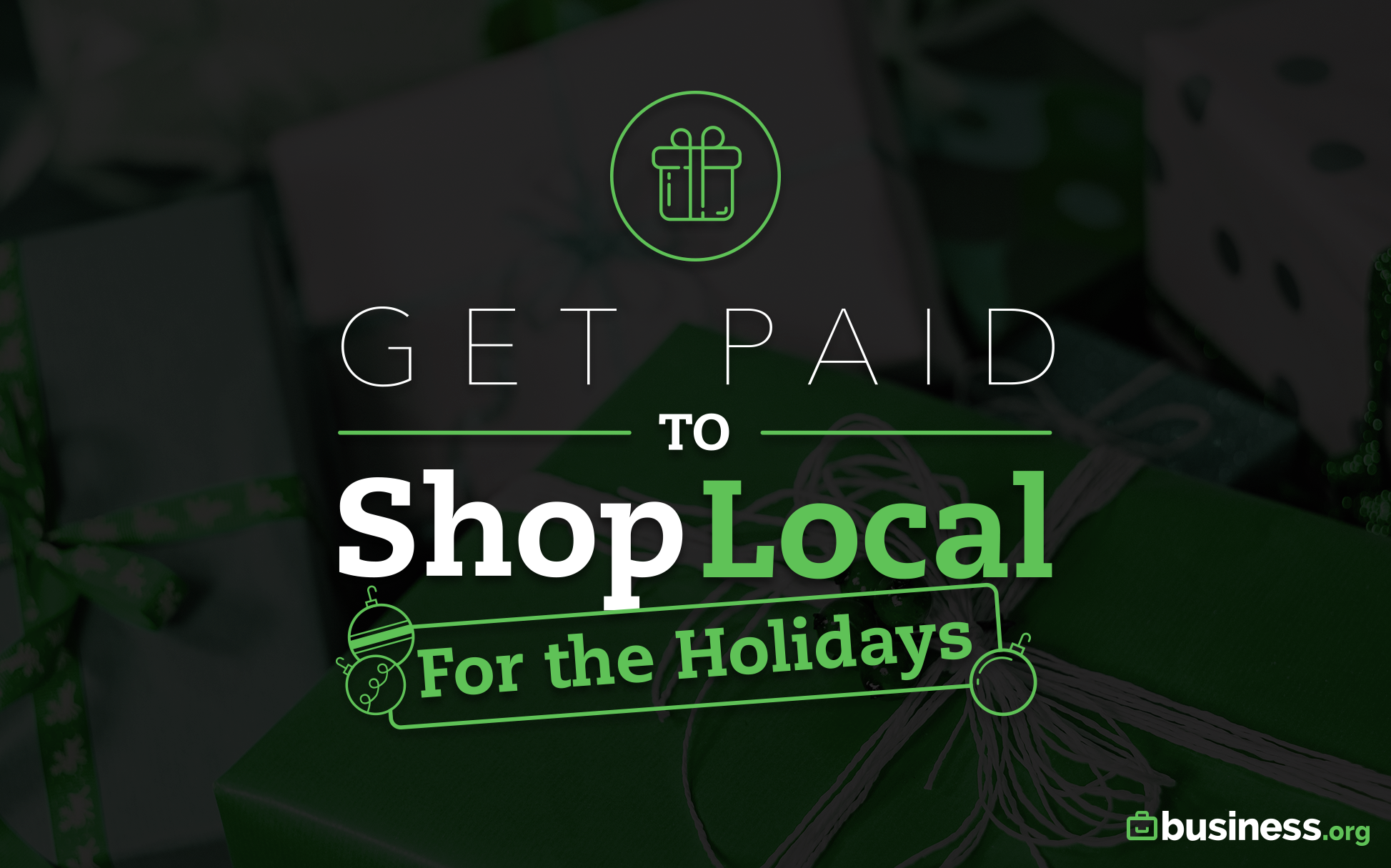 Here at Business.org, we're on a mission to help small-business owners succeed. We know small businesses are core to our nation's economy and its communities. And what better way to support small businesses than to make local businesses your first stop for holiday shopping?
When you shop at small businesses, you're doing more than spending money—you're supporting local entrepreneurs and your community as a whole.
In fact, here are just a few of the ways you're making a difference when you choose to shop local:
Supporting your neighbors and your local economy
Voting with your dollars for the businesses you want to succeed
Improving public services in your area through taxes
Helping business owners qualify for financing and fund expansion
Creating more job opportunities in your community
So as part of our shop local campaign, Business.org is challenging you to shop local this holiday season—and we'll pay one lucky person $1,000 to do it.
Keep reading to get all the details on this job of a lifetime—and make sure you get your application in by 11/27/2019.
We're on the hunt for a holiday shopping fanatic who's determined to be the best gift-giver this season. We'll pay this present-purchasing pro $1,000 to ditch corporate America for their holiday shopping this year—to instead shop at and document their experiences with locally owned businesses in their community.
If selected, your job will be to track and compare the costs, benefits, and potential setbacks of shopping local for holiday must-haves.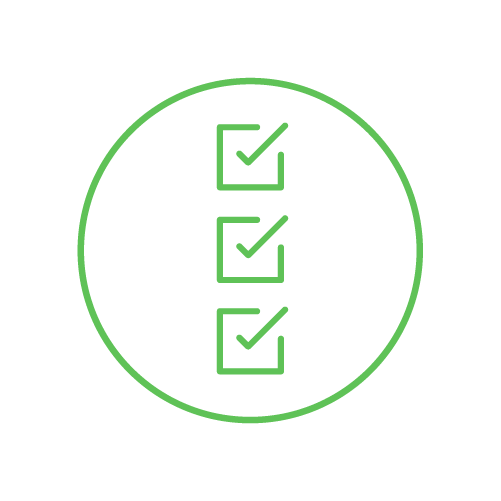 The ideal candidate seriously believes in switching to a buy-local lifestyle and supporting small businesses in their community. They must also be willing to share their experience going local with their social audiences.
Here's the breakdown of what you need to be willing and able to do:
Have a strong desire to commit to a local lifestyle to complete your holiday shopping
Skip corporate America when purchasing this year's presents
Visit 3–5 local businesses in your community to buy holiday gifts
Share your experience on your own social channels
Maintain a strong social presence (a plus, but not required)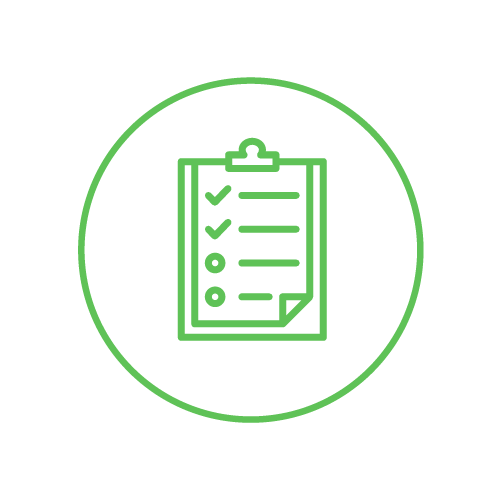 Check off your holiday shopping list by shopping at local businesses in your community.
Keep receipts from holiday shopping to show the location and the item that was bought.
Take a picture of you in the store (don't worry—you don't have to ruin any holiday surprises by taking pictures of your gifts!).
Log the key metrics necessary for our team to gain insight into your experience (including cost, convenience, customer service, and pros and cons of your local holiday shopping).
Write a short summary of your experience going local that will be shared on the Business.org blog.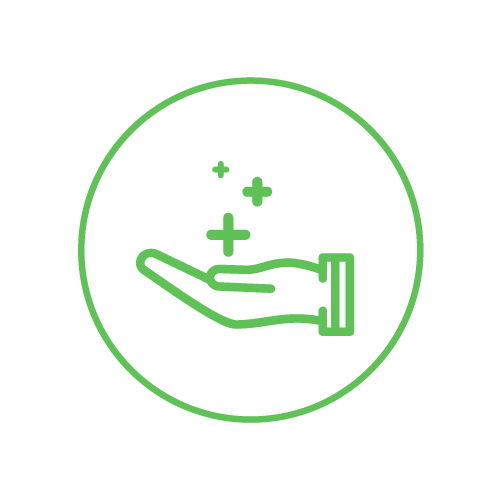 Get paid to find and purchase gifts for the holidays
Will be featured on the Business.org blog
Complete your shopping when it's convenient for you—no office hours required
Don't have to deal with drug tests or background checks
Shopping local is great for small businesses and great for the community—so we challenge you to shop local for as much of your holiday gift shopping as possible.
You don't have to wait to get this dream job to make the switch! You can start right now. Tag us on Twitter to showcase your personal efforts to support your local small businesses.
And remember, get your application in no later than 11/27/19. Good luck!
Still got some burning questions about this opportunity? Check out the FAQs below. If you don't find an answer there, you can reach out to media@business.org with your question.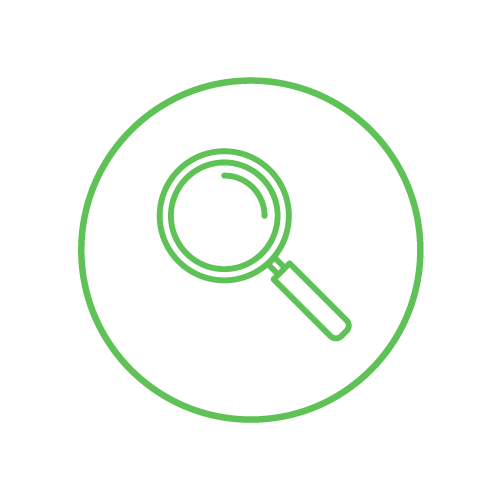 Can I apply more than once?
No, you can only apply one time. (We like your enthusiasm, though.)
Do I have to submit a video?
Nope, a video isn't a required part of your application—but it could help your case.
When will I hear back from Business.org on whether or not I was chosen?
If we choose you, we'll contact you by December 2.
If you don't hear from us at that time, then watch our shop local campaign page for an upcoming opportunity to get paid to eat local pizza.
And don't forget to come back to Business.org during March 2020 to learn more about who was chosen to shop local for the holidays and what their experience was like.
Do I have to be a resident of the United States to participate?
Yes, you need to be a US resident.
When do applications close?
Applications close November 27. Get yours in before then!
What if I have another question?
If your question isn't answered here, you can email it to media@business.org.
Local Holiday Shopping: The Dream Job Winner's Experience
This year, I took on the Business.org challenge of shopping holiday gifts via small, local businesses. Supporting local, small businesses is something that I have come to do more and more, as I firmly believe in the adage "you vote with your dollars." By supporting small businesses, as opposed to big-box stores, we are contributing to our community, the local economy, and actual people's dreams and passions. There is something to be said about the joy of supporting real people's businesses . . . so I was happy to take on this challenge!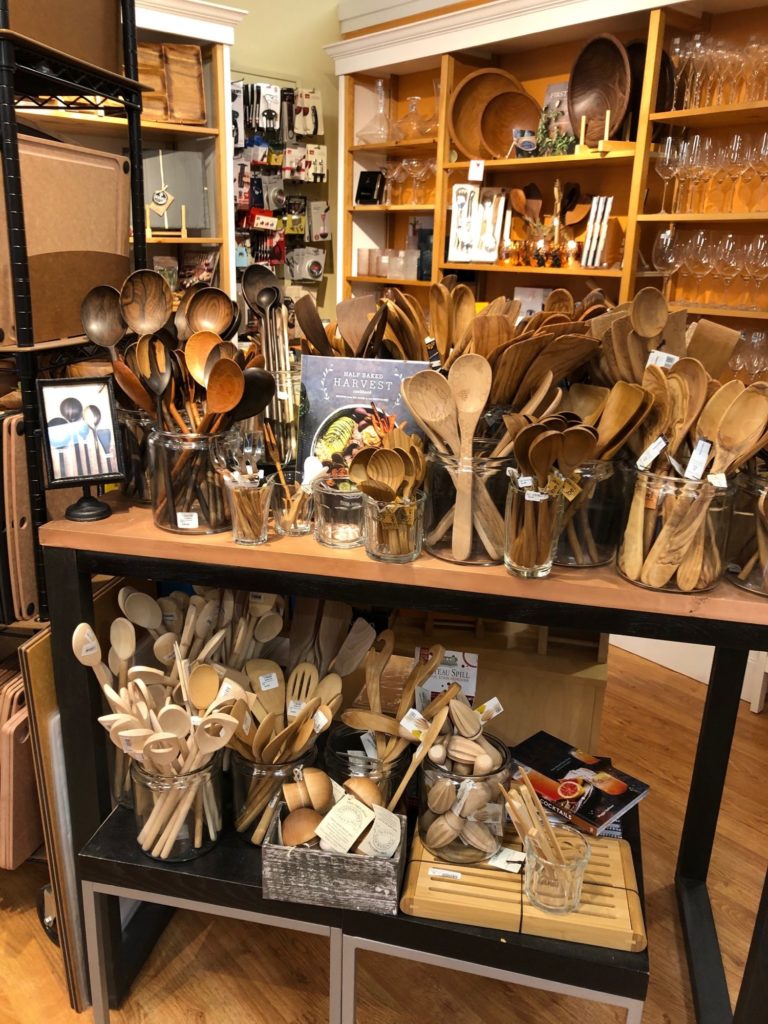 Local customer service and quality is stellar
When thinking of shopping local for the holidays and, well, every day really, it's great to think about the things that small businesses offer that corporate stores do not. A local bookstore or fashionable boutique can really bring a strong customer service game because they are staffing the store with passionate, knowledgeable individuals who can give special attention to each customer. The experience can feel more intimate that way.
In addition to the customer service, you may find that items in each location are highly curated, special pieces that you might not find in big-box stores. While shopping myself this holiday season, I noticed that employees were more than willing to give advice and help find the perfect gift for loved ones. That's just not always going to be the case in big-box stores.
Shop owners often bring in small, local makers so shopping through those boutiques is not just supporting that business, but it's also supporting other small-business owners. Handmade soaps, jewelry, foods, and homegoods are items that you can easily find at local shops, markets, and fairs. It's like your dollar is working in a couple different ways. It's a beautiful thing really.
Shopping completely local is tough
Realistically, it's probably not so easy to do all your shopping with small and local businesses. Simply put, you just might not be able to find what you need. My best advice for this is to do your level best to do the majority of your shopping in surrounding towns. Find local farms to join CSA, family-owned delis, and local grocery chains for food. Create habits by considering the things that you need or want and finding them locally.
Need a new pot or pan? Find a small kitchen supply store. Want to snag a bouquet of flowers for a friend? Go to a florist rather than a chain supermarket. I think that it's important to realize that it's not possible to shop small 100% of the time, unless you put in a lot of work. Start small and give yourself grace when trying to shop small and with business owners in your community. You're doing great by doing your best!
Personally, as a busy mother of two, sometimes it is just easier to go to a box store that has groceries, diapers, a birthday present, and underwear all in one swoop. I would be lying if I said that I didn't shop for convenience once in a while. But I have found that with some flexibility, I can be more creative and find things locally.
For kid's birthday presents, rather than buying at a box store, I have started supporting the local, family-owned movie theater, buying tickets as gifts. The kids all live in the same town, right? It works! Of course, if you need something very specific, it may be difficult to shop small, especially if you have to order online just to find it. Again, I have found that if I am doing my best to shop with local business owners, the conscious effort is what it takes to make a difference.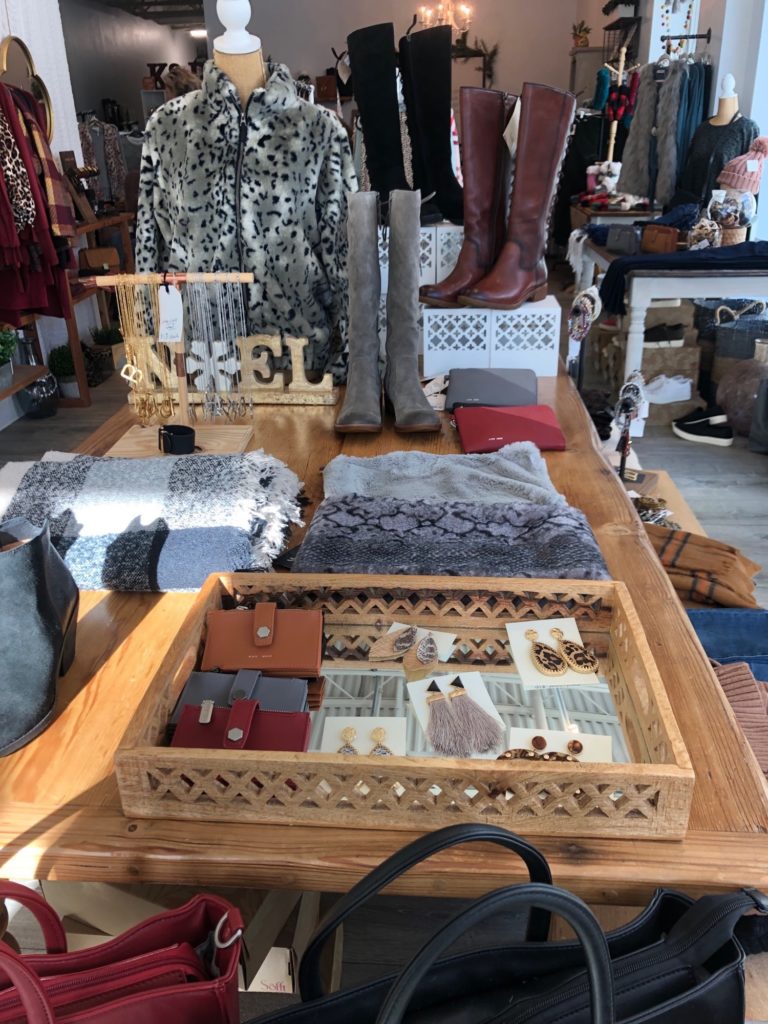 In the end, I was able to do most of my holiday shopping at local businesses because I allowed myself to be flexible and less worried about getting the exact item, and I tried to not let budget deter me from getting something, even if it was a couple more dollars than I would spend at a chain store.
I really found the shopping experience to be more enjoyable this year. Small shops and businesses give you the care and consciousness that I look for when finding the right type of gift. I took this challenge on for the holiday season but encourage you to join me in creating the space for shopping small in our everyday lives!
Related article: Business.org Pays You to Shop Local
Terms and Conditions
1. The promoter of this Dream Job ("Dream Job") is Business.org, a DBA of Clear Link Technologies, LLC ("Business.org"), whose principal office is located at 5202 Douglas Corrigan Way, Salt Lake City, UT 84116.
2. Employees of Business.org or their family members or anyone else connected in any way with the Dream Job or helping to set up the Dream Job shall not be permitted to apply.
3. Persons must be at least 18 years old, or otherwise have reached the age of majority under the laws of the state where you reside, in order to apply.
4. Only residents of the United States are eligible to participate
5. VOID WHERE PROHIBITED.
6. There is NO ENTRY FEE AND NO PURCHASE NECESSARY TO APPLY. Any purchase or consideration otherwise given by applicants will not improve one's chances of receiving Dream Job.
7. Route to entry for the Dream Job and details of how to enter are available via Business.org. Individuals may apply by clicking on the participation link on Business.org's website. Upon clicking the participation link, applicants will be asked to provide their name and contact information so that Business.org can notify the Recipient of the results.
8. Closing date for entry will be November 27, 2019. After this date, no further applications for the Dream Job will be permitted.
9. Applicants are providing their information to Business.org and not to any other party. The information provided will be used in conjunction with the Privacy Policy found at Business.org.
10. Only one Recipient will be selected from the entire pool of eligible applicants. A panel of Business.org employees will review all applications and select the applicant who is most qualified based on their ability to visit the required amount of local businesses for their holiday shopping.
11. The Recipient will be notified by email and/or letter within 7 days of the closing date. If the Recipient cannot be contacted or does not claim the prize within 10 days of notification, we reserve the right to withdraw the offer from the Recipient and pick a replacement Recipient.
12. Recipient acknowledges that participation in the Dream Job will be as an independent contractor. No agency, partnership, joint venture, or employee-employer relationship is intended or created by acceptance of the Dream Job. Recipient has no authority to bind Business.org to contracts, make any agreement or representations on Business.org's written consent. Recipient shall not be eligible to participate in any vacation, group medical or life insurance, disability, profit sharing, or retirement benefits, or any other fringe benefits or benefit plans offered by Business.org to its employees. Business.org is not responsible for withholding or paying any income, payroll, Social Security, or other federal, state, or local taxes, making any insurance contributions, including unemployment or disability, or obtaining worker's compensation insurance on Recipient behalf. Recipient acknowledges that stipend is subject to all applicable taxes. Recipient(s) are solely responsible for all such taxes or contributions, including penalties and interest.
13. Business.org will provide $1,000.00 USD to complete a full review of their experience shopping local. Business.org shall pay the Recipient $250.00 USD upfront and the remaining $750.00 USD shall be paid upon completion of the review.
14. The selected Recipient must complete a review of their experience visiting a minimum of 3 local businesses conduct their holiday shopping to receive the full $1000.00 USD.
15. Stipend subject to all applicable state and federal taxes.
16. The Recipient specifically acknowledges that the Dream Job is in no way affiliated with any businesses that the Recipient visits.
17. Business.org will notify the Recipient how the stipend can be claimed.
18. No alternative to cash prize will be offered. Dream Job is not transferable.
19. The Recipient agrees to the use of his/her name and image in any publicity material associated with the Dream Job. Any personal data relating to the Recipient or any other applicants will be used solely in accordance with current federal and state data protection legislation and will not be disclosed to a third party without the applicant's prior consent.
20. Where legally required, the Recipient's name will be available to those who request it 28 days after the closing date of the Dream Job. Requests can be made by sending a stamped addressed envelope to the following address: Business.org, 5202 W. Douglas Corrigan Way, Salt Lake City, Utah 84116.
21. Business.org's decision in respect of all matters to do with the competition will be final and no correspondence will be entered into.
22. Business.org reserves the right to cancel or amend this Dream Job and these Terms and Conditions without notice.
23. The Dream Job and these Terms and Conditions will be governed by Utah law and any disputes will be subject to the exclusive jurisdiction of the courts of Utah.
24. By submitting an application for this Dream Job, applicants agree to be bound by these Terms and Conditions.