Get paid $1,000 to shop at small businesses for the holidays
Concerned that corporate chains have earned enough this year? We'll pay you $1,000 to ditch big businesses and shop small for the holidays instead.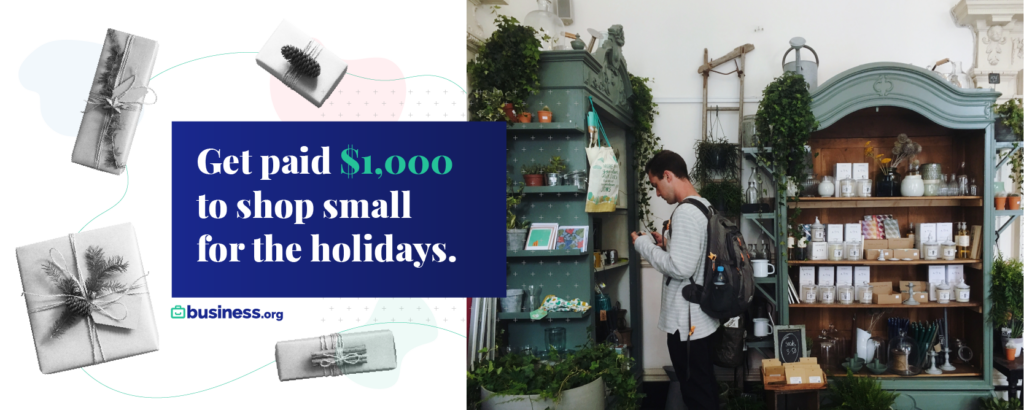 Last Updated: several months ago
Applications for our 2020 Shop Small for the Holidays Dream Job have closed. Congratulations to our winner, Aaron Fisher! He's excited to be shopping small for the holidays and hopes you support your favorite local shops this holiday season, too. 
While 2020 has been a spectrum of events for US workers—from unemployment skyrocketing to essential workers still having to take risks every day—big corporations are thriving. Take Amazon, which netted its biggest profit ever to literally double its net income from 2019 in the first half of the year.1 Meanwhile, small businesses took massive hits that threaten to get worse this holiday season. 
For instance, at the end of 2020's third quarter, over 60% of small businesses were still shuttered completely or working reduced hours with reduced services.2 And since small businesses create two-thirds of all new jobs, this isn't just bad news for small-business owners.3 It's also bad news for consumers, job hunters, and the economy as a whole.
Here's the good news: where your money goes matters. If you want to help small businesses (and the economy) get back on its feet this holiday season, you can choose to shop small—and Business.org is here to help you. 
This year, we're paying someone $1,000 to shop local for the holidays. Want in? Here are the details.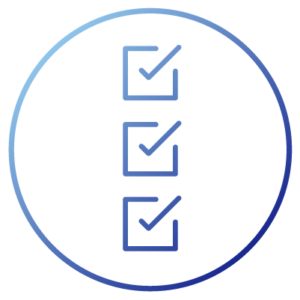 We're looking for someone who's willing to check items off their holiday shopping lists at small businesses, meaning locally owned businesses rather than corporate chains. Specifically, our candidate will need to shop at at least three small businesses, either online or in-store in accordance with your area's COVID-19 safety guidelines. (Please note that third-party Amazon sellers don't meet our criteria for shopping small.) 
We'll also ask our chosen candidate to report back to us on their experience with shopping small. For instance, we'll ask for details on how your experiences with small businesses' customer service, price, and products compared to your experiences with impersonal big box stores.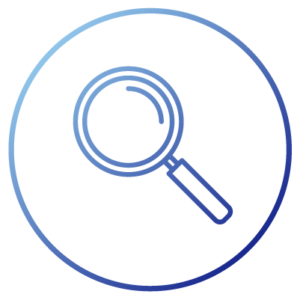 Applications start immediately and will close on November 30, 2020, at 5 p.m. MT. 
If you're interested, please apply via the form below. If you're selected, you'll be paid $1,000 to complete the job for us. We'll notify the winner via email no later than December 3, 2020. 
Show what you value: Shop small this holiday season
From small-business Saturday onward, this holiday shopping season has plenty of opportunities for consumers to help small businesses. We're excited to offer our support—and we hope you are too! 
Do you have any application or press questions? Reach out anytime at media@business.org.
Terms and Conditions
The promoter of the Get paid $1,000 to shop at small businesses for the holidays ("Dream Job") is Clear Link Technologies, LLC, DBA Business.org ("Promoter") whose principal office is located at 5202 W. Douglas Corrigan Way, Salt Lake City, Utah 84116.
Employees of Promoter, or their family members, or anyone else connected in any way with the Dream Job or helping to set up the Dream Job shall not be permitted to enter.
Applicants must be at least 18 years old, or otherwise have reached the age of majority under the laws of the state where you reside, in order to apply for the Dream Job.
Applicants must be legally authorized to work in the United States.
DREAM JOB VOID WHERE PROHIBITED.
There is NO ENTRY FEE AND NO PURCHASE NECESSARY TO APPLY FOR THIS DREAM JOB. Any purchase or consideration otherwise given by applicants will not improve one's chances of being selected for the Dream Job.
LIMITATION OF LIABILITY: By entering this Dream Job, applicants waive all right to, and hold the Promoter harmless from, any claim, liability, loss, injury, damage (including punitive, incidental, and consequential damages), or expense (including attorneys' fees) arising out of or in connection with participation in this Dream Job or the acceptance, use, or misuse of any prize. SOME JURISDICTIONS DO NOT ALLOW THE LIMITATIONS OR EXCLUSION OF LIABILITY FOR INCIDENTAL OR CONSEQUENTIAL DAMAGES, SO THE ABOVE MAY NOT APPLY TO YOU. Promoter will not be responsible for: late, incomplete, or incorrect applications; an applicant's failure to receive prize notices due to applicant's spam, junk e-mail, or other security settings or for applicants' provision of incorrect or otherwise non-functioning contact information; technical, hardware, or software malfunctions, lost or unavailable network connections, or failed, incorrect, inaccurate, incomplete, garbled, or delayed electronic communications whether caused by the sender or by any of the equipment or programming associated with or used in this Dream Job; by any human error which may occur in the processing of the applications in this Dream Job; or any typographical, technological, or other error in the publishing of the offer, administration of the Dream Job, or announcement of the Recipient of the Dream Job ("Recipient"). 
Route to entry for the Dream Job and details on how to enter are available at www.business.org.com. Individuals may apply by filling out the application form on business.org's website.
Closing date for entry will be November 30th, 5:00 PM MST. After this date, no further applications to the Dream Job will be permitted.
Promoter shall select one (1) Recipient from the entire pool of eligible applicants. Recipient will be selected based on the quality of their application as judged by Promoter's employees.
The Recipient will be notified by email within 7 days of the closing date. If the Recipient cannot be contacted, is not eligible, or does not claim the opportunity to participate in the Dream Job within 7 days of notification, Promoter reserves the right to withdraw the offer from the Recipient and pick a replacement Recipient.
INDEPENDENT CONTRACTOR ACKNOWLEDGMENT: Recipient acknowledges that participation in the Dream Job will be as an independent contractor. No agency, partnership, joint venture, or employee-employer relationship is intended or created by acceptance of the  Dream Job. Recipient has no authority to bind Promoter to contracts, make any agreement or representations on Promoter's behalf without Promoter's written consent. Recipient shall not be eligible to participate in any vacation, group medical or life insurance, disability, profit sharing, or retirement benefits, or any other fringe benefits or benefit plans offered by Promoter to its employees. Promoter is not responsible for withholding or paying any income, payroll, Social Security, or other federal, state, or local taxes, making any insurance contributions, including unemployment or disability, or obtaining worker's compensation insurance on Recipient's behalf. Recipient acknowledges that stipend is subject to all applicable taxes. Recipient is solely responsible for all such taxes or contributions, including penalties and interest.
Dream Job consists of shopping at three small locally owned businesses, either online or in-store in accordance with local COVID-19 safety guidelines, of the Recipient's choice. Third-party Amazon sellers do not qualify as small businesses for the purposes of this Dream Job. After shopping at the three small businesses, the Recipient shall complete a survey describing her/his/their experience.  Promoter will notify the Recipient how to complete the Dream Job requirements.
Promoter is committed to providing equal opportunities to participate in the Dream Job to qualified individuals with disabilities. Consistent with this commitment, if Recipient believes she/he/they need an accommodation to complete the requirements of the Dream Job because of a disability, Promoter will provide a reasonable accommodation that would allow the Recipient to complete the requirements of the Dream Job, unless doing so would create an undue hardship. 
Upon completion of the Dream Job, Recipient will receive a stipend  of $1000.00 USD. Promoter shall distribute stipend to Recipient distributed no earlier than 30 days following the completion of the Dream Job requirements.
No cash alternative to the Dream Job will be offered. Opportunity to participate in the Dream Job is not transferable.
The Recipient agrees to the use of his/her/their name and image in any publicity material. Any personal data relating to the Recipient or any other applicants will be used solely in accordance with current federal and state data protection legislation. For more information see the Privacy Policy at Business.org.
Where legally required, the Recipient's name will be available upon request 28 days after the closing date. To request the Recipient's name, please send the request in a stamped addressed envelope to the following address:
Business.org
5202 W. Douglas Corrigan Way
Salt Lake City, Utah 84116
Promoter reserves the right to cancel or amend this Dream Job and these Terms and Conditions without notice.
Promoter's decision in respect of all matters to do with the Dream Job will be final and no correspondence will be entered into.
The Dream Job and these Terms and Conditions will be governed by Utah law and any disputes will be subject to the exclusive jurisdiction of the courts of Utah.
By submitting an application for this Dream Job, applicants agree to be bound by these Terms and Conditions.
Sources
Gallup, Frank Newport and Colleen McMurray, "Small-Business Owners' Optimism Up From April, Below COVID-19," September 9, 2020. Accessed October 25, 2020.
Reuters, Jeffrey Dastin and Akanksha Rana, "Amazon posts biggest profit ever at height of pandemic in U.S.," July 30, 2020. Accessed October 25, 2020. 
U.S. Small Business Administration Office of Advocacy, "Small Businesses Generate 44 Percent of U.S. Economic Activity," January 2020. Accessed October 25, 2020.