Calendly Scheduling Software Review 2023
Calendly is a secure, easy-to-use tool for small-business owners who want to streamline scheduling.
Data as of 12/19/22. Offers and availability may vary by location and are subject to change.
Whether you're a seasoned small-business owner or you're just getting started, you'll probably spend a lot of your time scheduling meetings with clients, employees, third-party vendors, and more. All the back and forth involved in this process can really cut into your productivity, but fortunately, Calendly can help eliminate the hassle.
Let's take a look at the pros and cons of this popular scheduling software for small businesses.
Data as of 12/19/22. Offers and availability may vary by location and are subject to change.
Calendly plans and pricing
Calendly offers a range of plans and pricing, making it accessible to sole proprietors, small-business owners, and larger corporations alike.
If you're looking for simple scheduling features, Calendly's free plan will meet your needs. Get calendar connections with one person, schedule automated event notifications, and sync with four popular calendars like Google and Office 365. $0/seat/month.
Essentials: $8/seat/month
When you want to schedule meetings with two people or have the ability to view metrics and reporting, the Essentials plan is right for you. You'll get added features like the ability to update your cancellation policy and add links to your pages. $8/seat/month.
Professional: $12/seat/month
As the most popular Calendly plan, the Professional subscription allows you greater customization, integrations, and basic team functionality. Schedule meetings with up to six people and get access to all of Calendly's core features. $12/seat/month.
The Teams plan is the best option for those who want to efficiently align schedules and collaborate with larger groups. As with the Professional plan, you'll be able to schedule meetings with up to six people. Additionally, you'll be able to create more types of events and better manage groups. $16/seat/month.
Enterprise: Contact for pricing
Contact Calendly for pricing. Need a scheduling tool for 30+ team members? The Enterprise plan may be best suited for your business. Contact Calendly to learn more about the advanced security features and support offered with this plan.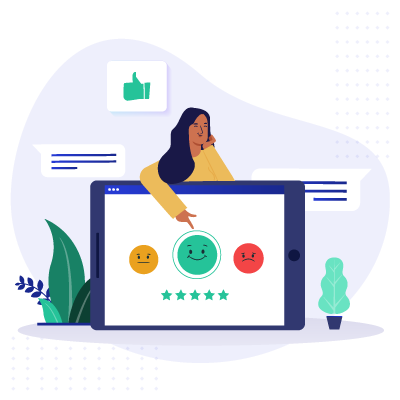 Expert Advice, Straight to Your Inbox
Gain confidence in your business future with our weekly simple solutions newsletter.
Calendly makes it easy to set your availability preferences, share a scheduling link with guests, and book a meeting. Let's dive into some of its standout features.
Many small-business owners love Calendly for its automated booking feature. Calendly only shows guests your available appointment times, and then it automatically syncs with your calendar. You can embed your Calendly link across your website, social profiles, email, and more, so you'll never be double-booked.
Calendly sends automated follow-ups and reminders so your guests are more likely to show up to meetings. You'll eliminate the time spent sending reminders to yourself and avoid the hassle of missed appointments.
If you're charging clients for consultations, appointments, or meetings, you can conveniently collect payments right within the Calendly app. The software integrates with PayPal and Stripe to send automated invoices right after a meeting is set on your calendar.
Calendly is a good scheduling tool for small businesses. It's intuitive, customizable, and has a wide range of integrations. However, as with any tool, there are some downsides to consider.
Comprehensive free plan.

For most small-business owners, the free plan is more than adequate for booking one-on-one meetings.

Extensive integrations.

Calendly offers more than 100 native integrations, making it a convenient option for almost any user.

Mobile-friendly.

It's easy to book meetings on the go with Calendly's mobile app.

Several event types.

Create recurring appointments or group meetings to further streamline the scheduling process.

Compatible with any platform.

Share your appointment-setting link across just about any platform, including your website, email, text, social media, and others.
Limited customization.

If you want to customize email notifications or your online scheduling page, you may be disappointed by Calendly's limited options.

Hidden menus.

Calendly's design is very minimalist, meaning it can be difficult to find some menu options.

Rescheduling limitations.

Only account managers can reschedule appointments, meaning the invitee cannot change the time of the meeting on their own.

Expensive for larger teams. Calendly charges per seat, making it an expensive choice for companies that have larger teams.
It's easy to see why Calendly is one of the most popular schedule solutions on the market today. It's efficient, easy to use, and offers decent functionality with the free plan. 
However, if you're looking for extensive customization or have a large team, you may want to consider another option. Calendly can get expensive for teams of 8 to 10, for example, and customization is limited.
Calendly isn't your only scheduling software option. If you don't think it's a great fit, check out our Setmore review for an alternative.
Disclaimer
At Business.org, our research is meant to offer general product and service recommendations. We don't guarantee that our suggestions will work best for each individual or business, so consider your unique needs when choosing products and services.
Is it worth paying for Calendly?
If you're a small-business owner looking to streamline your appointment scheduling, the paid version of Calendly may be worth it. Calendly's paid plans offer more capabilities, such as meetings with multiple invitees, customized appointment pages, appointment reminders, and follow-up features.
Is Calendly trusted?
Yes, Calendly is a trusted, secure scheduling software that is used by brands like PayPal and Mailchimp. The company has rigorous security standards, including data encryption, vulnerability scanning, quality assurance testing, and continual monitoring.
Calendly is one of the top scheduling softwares because it is intuitive, simple, and easy to use. Clients can schedule meetings by clicking one embedded email link rather than dealing with several emails over time. Calendly helps small-business owners book meetings and avoid overbooking, too.
Which Calendly subscription is best?
The Calendly Professional plan is the most comprehensive option for small businesses. This is the only plan that supports all integrations, including Salesforce and HubSpot. It also offers SMS notifications, customizable automations, and client payments.