Cable Internet vs. DSL: Is One Really Better for Business?
---
Cable Internet and digital subscriber line (DSL) are two of the most popular High-Speed Internet access options available today. Because providers of each service claim their option is best, deciding which one supports the needs of your small business can be difficult and frustrating. We're going to help you cut through the rhetoric.
Read on to discover the pros and cons of each and you'll be well prepared to decide whether cable Internet or DSL is best for your small business.
How Cable Internet and DSL Work

With cable Internet, a modem transmits digital data over existing cable television lines provided by your cable company. Cable internet requires professional installation by a technician because a cable will need to be wired to your office, or your current television cable will be spliced.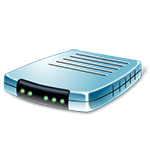 DSL is offered by your phone company and uses the same phone line that carries conversations- but does not disrupt them. Often, the DSL provider will supply the modem as part of the installation. Like cable Internet, DSL requires professional installation. There are different types of DSL, but when most people discuss DSL they're talking about asymmetric DSL (ADSL). With ADSL (as with cable Internet) download speeds are much faster than upload speeds.

Cable Internet provides an "always-on" connection. That means that as long as your computer is on, it's connected to the Internet. Because Internet access is delivered via a cable line, you'll lose your Internet connection if the cable line is damaged. Hence, if your cable "goes out," your Internet access is lost.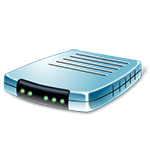 Just like cable, DSL offers a convenient "always-on" connection and is consider just as reliable as cable Internet in most cases. Because access is delivered by your business' phone line, you'll lose your Internet connection should the line be damaged or interrupted.

If your business is located in a rural area that doesn't receive television cable service, you likely won't be able to get cable Internet either. However, virtually anywhere cable television is available, cable Internet is offered.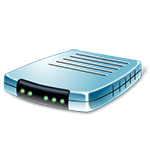 DSL availability is a bit trickier; just because your business has phone service doesn't mean you can get DSL. If your office is more than 22,000 feet from the phone company central office (CO), you probably won't be able to receive DSL service. That's because as you move farther away from a CO, the signal deteriorates and Internet speed slows. The good news is, over half of telephone customers in the U.S. live in areas that could support DSL.

Download speeds of up to 107 megabits per second (Mbps) are available with cable Internet, however most providers offer download speeds that range from 20 to 100 Mbps. Upload speeds are slower, ranging from 1.5 to 5 Mbps, but in most cases user experience isn't adversely affected. Latency (delays incurred during the processing of data) of 100 milliseconds (ms) are common, but latency can range from 25 to 500 ms. Cable Internet's high speed access make it a good choice for heavy downloading, video conferencing and streaming video.
It's important to keep in mind that with cable Internet you share bandwidth speed with your neighbors. This means your download speed can slow significantly during high-traffic times or if your office is near someone who is a big gamer or constantly downloads a lot of large files. Even if you're paying for 30 Mbps, you may only realize 5 or 10 Mbps during peak hours.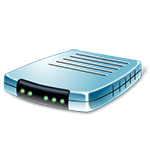 DSL download speeds are typically slower than with cable, and usually range from .5 to 15 Mbps. You can expect upload speed from 384 kilobits per second (Kbps) to 768 Kbps, however some providers offer upload speeds as fast as 1.0 Mbps. Latency is generally less than with cable Internet, and ranges from 75 to 400 ms, depending on where your office is located.

The cost of Cable Internet depends on a variety of factors. If you bundle cable Internet service with your television cable and phone service, you'll typically receive the best price for cable Internet service. If you don't want to bundle, you can get cable Internet as a stand-alone option, but it will likely cost a bit more.
You can count on paying anywhere in the range of $25.00 to $100.00 per month for cable Internet. Whether or not you bundle cable Internet, you'll pay more for faster Internet speeds, and less for slower speeds. You may also be charged an installation fee.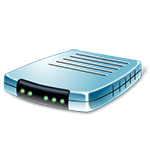 DSL is generally priced from $19.99 up to $50.00 per month. Phone service is required, and installation fees may apply. Just like cable Internet, you'll pay more for faster speeds.
Cable Internet and DSL both offer a number of benefits for business as well as drawbacks. That's why it's so important to compare internet options for small businesses to find the one best for you and your needs.