3 Steps to Develop a Preferred Supplier List (PSL) for Your Company
If your business frequently makes repeat purchases, developing a preferred vendor list can definitely help cut costs. By finding vendors who are willing to negotiate on your terms, you will eliminate surprises, like random price increases, and be able to accurately project costs for the future.
Building an effective preferred vendor list involves several steps. Fortunately, most can be done in a relatively short period, and they are easy to learn when you have a good road map. Follow these three steps accurately so you build strong relationships with your vendors for a healthy partnership in the future.
1. Gather your information
It's critical to get detailed and accurate information from each of your vendors before building a list. It's also important to know which types of vendors your company needs most. Remember, this list will be sent out to all purchasing departments within your company so, to make things easier for everyone, you will want to begin by creating a list of the various items your company purchases on a frequent basis.
Begin by thinking through each of the departments in your organization. Do they have specific items that are needed on a daily basis? Include those on your list, then continue to the next department. Finally, think through the items that all departments in your company need. Items frequently needed but often overlooked include office supplies, like printer paper or copier toner. By including suppliers for these items in your vendor list, you can often save a company thousands per year.
Once you have the list of frequently purchased items, you'll want to do your homework and find contact information for multiple vendors that supply each of your needed items. A quick web search will reveal hundreds of suppliers across the country. Expand your search to include out-of-state vendors, as well. They may be able to provide your needed items at a lower cost, including shipping, than some local vendors.
After you have a comprehensive list of 10-15 vendors per category, you will want to create an RFI, or Request For Information, form. This form will include all the information necessary to make an informed purchasing decision. On the form, request the company name, their address and phone number, email information for any key contact people, taxation IDs, payment terms, special pricing for bulk orders, and anything else you feel will be relevant to your business.
Once you have the form complete, send it out to each vendor on your category list, along with a quick letter or email explaining you are currently in the process of building a preferred vendor list. Ask them to complete the form and include anything else they feel would be beneficial if they are interested in being considered.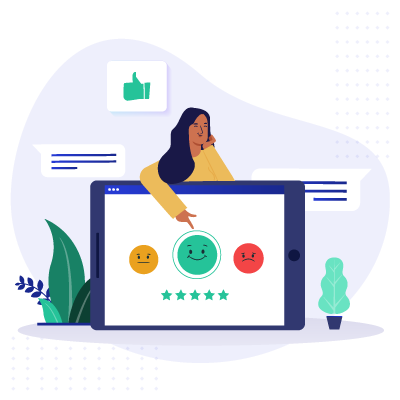 Expert Advice, Straight to Your Inbox
Gain confidence in your business future with our weekly simple solutions newsletter.
After you receive the returned forms, select only the ones that fit your company's needs. For instance, if a vendor requests payment in 15 days but your accounting cycle only pays out once a month, you may want to exclude them from the list to avoid unnecessary late payment fees. Maybe one supplier closer by than the other so delivery times may be impacted.
After you have narrowed down the list, type up a document that includes each of your preferred vendors by category. Include the company name, mailing address, and contact person's name along with phone, email, and the most used items they carry. Once your document is complete, distribute your newly created preferred vendor list to key employees responsible for purchasing throughout your company.
Once the vendor list is created, you will want to review it periodically, or about every two to three years. Companies change policies, go out of business, or increase prices, which may mean it is no longer beneficial for you to do business with them. You'll also want to take the opportunity to check for new players on the scene. Start-up companies will often have special deals to help get them off the ground during their formative years. Invest in building a relationship with your suppliers.
Once your list of needs is created and has been in place for several months, evaluate the results with your team. Make sure the savings are noticeable and all departments are using the vendors appropriately. While developing this list does require an initial time investment, it will pay off big time with the savings to your company.
Disclaimer
At Business.org, our research is meant to offer general product and service recommendations. We don't guarantee that our suggestions will work best for each individual or business, so consider your unique needs when choosing products and services.