How to Get Started with SMS Marketing
Small businesses deal with a variety of challenges, one of which is evaluating the best way to market their brand. Cost-effective strategies have conventionally involved paying for local newspaper ads, running email campaigns, and buying billboards. Although these techniques have their unique benefits, modern consumers prefer a more digital and personal experience. SMS marketing has become a significantly convenient and retentive channel for many business owners.
SMS Marketing or text message marketing is the strategy of using text messages to communicate with potential and current customers. These texts, designed for lead conversion or customer retention, are sent to a consumer's personal cell phone in an organized manner.
84% of consumers have received a promotional SMS message from a business, so you've most likely experienced SMS marketing. Think of when you got a text coupon from your favorite pizza store or when you booked a haircut at the local barber.
But SMS Marketing goes further than simply sending mass texts. When used correctly, this channel may be used for personal conversations with customers about their specific needs. A customer who responds to your text may be able to ask questions about your promotion or talk about their experiences in the past. This one-to-one dialogue allows customers to understand how special they are to your local business.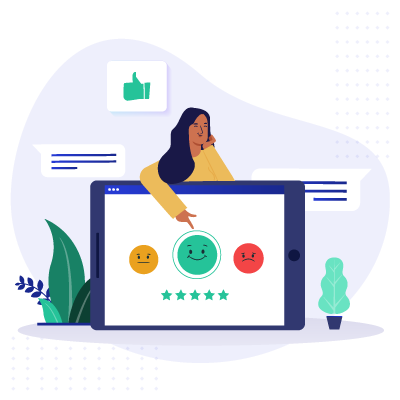 Expert Advice, Straight to Your Inbox
Gain confidence in your business future with our weekly simple solutions newsletter.
Benefits of SMS marketing
It may be difficult to determine if your business should invest in another marketing channel. However, SMS marketing is much easier to set up than you might think and has its own unique advantages.
Your customers are much more used to checking their texts than they are to routinely checking their emails.
People open an average of 99% of text messages but only 28–⁠33% of emails. Furthermore, SMS marketing's click-through rate, the number of people who click on the link in a text, is about 36% or six times higher than email marketing.
When your promotions are seen at a higher rate, you can convert more of those prospects into sales. However, open rates are relevant even outside of the sales revenue attributed. For example, if you own a business that relies on appointments, you can send texts to remind customers and reduce cancellations.
2. One-to-one communication
SMS marketing allows you to create direct channels of conversation with your clients. This can create personal connections between the people who represent your business and the customers who love it. A customer of yours can ask questions by directly replying to the text sent to them and even save your company's phone number as a contact.
3. Omnichannel experience
When you're managing multiple marketing channels, it's important to coordinate your marketing efforts as much as possible. SMS marketing is versatile and able to be integrated with other efforts seamlessly. After a purchase at your local boutique, you may send a text to the new customer asking about their experience at your store.
Additionally, SMS efforts can be used to boost other mediums such as social media or email. Texts that point consumers towards an email increase the email open rate by 20–30%.
Best practices with SMS marketing
Since personal communications such as texts are more intimate than other marketing channels, the Federal Communications Commission tries to protect consumers from unsolicited material. In that vein, the US Government created the Telephone Consumer Protection Act, mandating that all companies receive consent from the consumer before sending cellular communications.
So, in order to comply with that legislation, when you create an SMS marketing strategy, you want to ensure that your customer is opting into your marketing correctly. Here's a quick checklist for consumer consent:
Have the subscriber indicate that they are consenting to SMS messages
Indicate your business's name very clearly at the time of opt-in
Explain the purpose of your SMS messages
Acknowledge that there may be possible messaging fees
Allow subscribers to opt out of any text messages after joining
It's important to note that not all consumers may remember they subscribed to your SMS marketing, so occasionally remind them that they subscribed.
An incredible advantage of SMS marketing is the opportunity to personalize your interactions. When using these channels, the consumer wants to feel that they can engage in a real conversation with your staff. You can facilitate these types of interactions by including personal details in your messages.
You can use attributes about your customers from their purchase history, like their name, date of birth, and which location they shopped at. Make sure to address these identifiers in your messages. Here are some of the best tactics for achieving this:
Address the consumer by name at the start of your text
Sign each of your texts with your name
Send "happy birthday" messages
Address a past purchase or experience at your location
Respond quickly
Consumers may opt out of SMS communications if they feel overwhelmed by the number of texts they receive or if promotional messages do not provide enough value. A good rule to follow is limiting your messages to two to four per month. Sending messages on Tuesdays, Wednesdays, and Thursdays can enhance the performance of your campaign.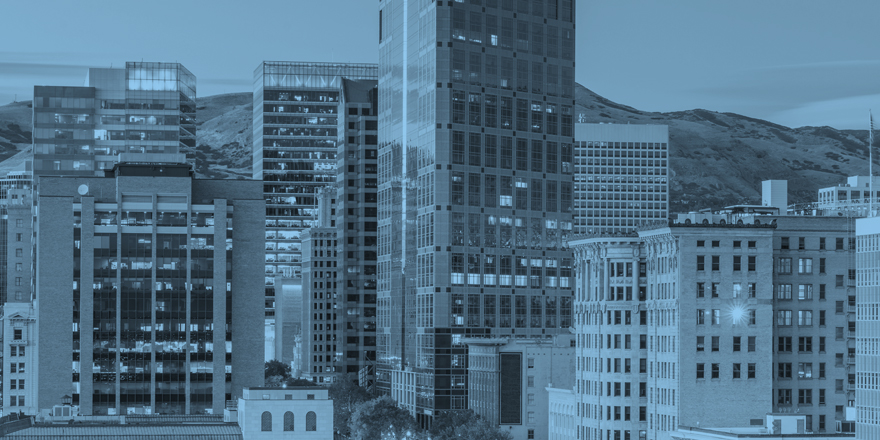 Not sure which option will help you grow?
Transform your business with a free assessment, and get a tailored recommendation for services that will drive better results.
How to use a mass texting service for promotions
SMS marketing can be daunting and unproductive if done without a software tool to aid your efforts. Choosing an SMS marketing tool that provides the right features is crucial to success and will do a lot of the heavy lifting for you.
Mass texting services allow you to easily collect opt-ins from consumers, personalize text messages, and create organized one-to-one conversations with every subscriber seamlessly. Be sure to choose one that will help you engage customers and cultivate real relationships with your brand.
Learn more about Podium's messaging platform for businesses and send a free message to 50 free subscribers today with Podium Campaigns.