5 Enticing Memorial Day Marketing Ideas for Small Businesses
Memorial Day is almost here. How will your small business take advantage of this massive shopping weekend? If you're looking for a bit of inspiration, you've come to the right place.
We've put together a quick cheat sheet of marketing tips and techniques that will increase brand awareness, broaden your customer base, and shower your business with social media buzz, all on a shoestring budget.
Giving away a product or service in the traditional sense won't do much to boost your bottom line. But when you turn free samples into a social experience you'll be well on your way to gaining new customers and expanding your company's social reach. Consider enlisting the services of Sample App. Sample App gets your samples into the hands of qualified consumers who become brand advocates that spread the word about your free product or service across their social media channels.
Want to ramp up sales during the Memorial Day holiday? Try creating a Twitter coupon with TwtQpon. This easy to use tool lets you reward your Twitter followers with percentage coupons, buy one get one free coupons, QR code coupons and more. In order for the user to redeem your coupon, they must tweet about it. The more the coupon is used, the greater exposure you get. Along the way you'll be promoting your brand and gaining new followers.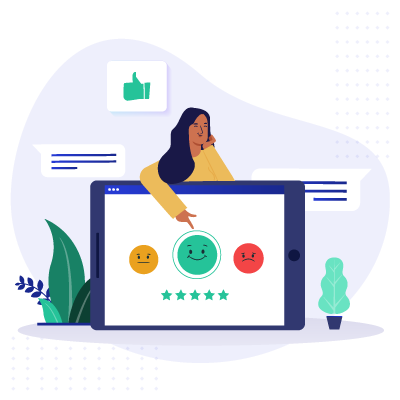 Expert Advice, Straight to Your Inbox
Gain confidence in your business future with our weekly simple solutions newsletter.
Sometimes the simplest campaigns are the most effective. Memorial Day is the perfect time to honor a veteran, active military member, or their family with an exclusive offer. Creating an offer especially for service members and their family goes a long way to making them feel appreciated. For maximum ROI, don't forget to post your promotion on social media and send off a quick press release to the local media.
Last month, Twitter rolled out Twitter collages. If you haven't worked Twitter collages into your social media marketing strategy, it's time to do so. Practically begging you to get creative, Twitter collages give you the power to include up to four photos in a Tweet. Try combining your allotted 140 characters with four images and create a simple "how-to" post. Short, simple tutorials will not only set you apart from the competition, they'll help you capture new followers if they're informative and engaging.
5. Experiment with Snapchat
A whopping 70 percent of Snapchat users are women, and a full 58 percent of college students say they'd be likely to purchase a product or service if they were sent a coupon on Snapchat. If you're trying to court either of these groups, you'll want to give Snapchat a spin. Why not craft a special Memorial Day themed Snapchat promotion that encourages your Facebook fans to send a photo "snap" of a beloved service member to your Snapchat account? Once they do, they'll receive a coupon or other reward. If Snapchat piques your interest, you'll want to learn how the frozen yogurt company 16 Handles used Snapchat to create their incredibly successful "Snappy New Year" campaign.
Memorial Day weekend kicks off summer. It's a great time to encourage your Pinterest followers to create a summer themed "wish board" that features pins of everything they want for the season, including a specific product or service your business offers. When your product or service pin reaches a predetermined number of likes or repins, all participants receive a goodie. Plus, when someone goes to buy the product or service, they'll be directed back to your business with just one click. If using Pinterest for promotions intrigues you, explore these dynamic Pinterest campaigns.
These six easy and engaging ideas show Memorial Day marketing doesn't have to be complicated or pricey. Engage customers, strengthen brand awareness and build relationships by trying a few out this holiday.