Best Electronic Medical Records (EMR) Software in 2023
Learn all about our top picks for the best EMR/EHR software to power your medical practice's business operations.
Data as of 12/21/22. Offers and availability may vary by location and are subject to change.
Whether you're a private practice physician looking to boost your software game or you're an adult care entrepreneur, the proper electronic medical records (EMR) software is crucial.
That's why we've spent countless hours vetting the best options to suit your clinic or private practice perfectly. Also referred to as electronic health records (EHR) software, an exceptional, HIPAA-compliant EMR solution minimizes liability by optimizing the patient-provider relationship while keeping data encrypted and orderly. These considerations make such digital tools essential for every medical professional.
Our top idol is ChARM Health, thanks to its specialty-agnostic, all-in-one value proposition that's sure to please a vast array of health professionals.
Let's continue to explore all of our top HIPAA-compliant picks.
What's the difference between EHR and EMR?
Technically speaking, electronic health record (EHR) refers to the overall patient picture, inclusive of all documents and data from various providers. Electronic medical record (EMR) refers to a specific record, such as an individual chart. All of our software picks include both elements extensively, so we use the terms interchangeably—which is commonplace.
Best EMR software 2023
:

Best overall

:

Best for ease of use

:

Best for adult care facilities

:

Best for vaccine distribution

:

Best for therapists/counselors
Compare EMR/EHR software plans and prices
| | | | | | | |
| --- | --- | --- | --- | --- | --- | --- |
| Brand | Starting base price (monthly, excluding free plans) | Starting price per patient | Price per additional clinician | Telehealth cost (monthly, per clinician) | Maximum price per electronic insurance claim | Get started |
| | $0.50 per patient encounter ($25.00 min.) | Free, unlimited | $0.00–$350.00 | $20.00 | $0.25 | View Plans |
| | $29.00 | Free, unlimited | $39.00 | $10.00 | $0.25 | View Plans |
| | $325.00 | $5.00 | Free, unlimited | Not supported | Not supported | View Plans |
| | Custom | N/A | N/A | N/A | Included in custom pricing | View Plans |
| | $49.00 | Free, unlimited | $30.00 ($20.00 per intern) | Free | $0.14 | View Plans |
Data as of 12/21/22. Offers and availability may vary by location and are subject to change.
ChARM Health: Best overall
Data as of 12/21/22. Offers and availability may vary by location and are subject to change.
Jack-of-all-trades ChARM Health dishes out a full-featured, multidisciplinary digital launchpad for health professionals. Private practice physicians, chiropractors, and spiritual health counselors, to name a few, could equally benefit from the platform's offerings.
We relish in the suite's generous Free plan targeting solo practitioners with fewer than 50 patient encounters per month. Unlike many competitors' unrealistic no-cost subscriptions, ChARM's Free offering is quite practical since Free includes sufficiently useful features. For example, the plan integrates with labs, includes customizable medical record templates, and pre-populates up to 50 paper-based insurance claim forms per month (although with no electronic claim support).
On the opposite end, if your practice is bustling, we think the $350-per-clinician Provider plan delivers a dazzling value, despite the initial sticker shock. In this plan, you'll enjoy unlimited encounters and patients while scoring premium features, like priority customer service and 2,000 appointment reminders at no cost.
All around, ChARM drives home a reasonably priced, all-in-one package that is sure to please a diverse group of health care professionals.
All-in-one solution, regardless of specialty
Useful free plan
Per-clinician or per-encounter pricing
Some essentials sold separately
Credit cards require a third-party merchant account
Automation features could be better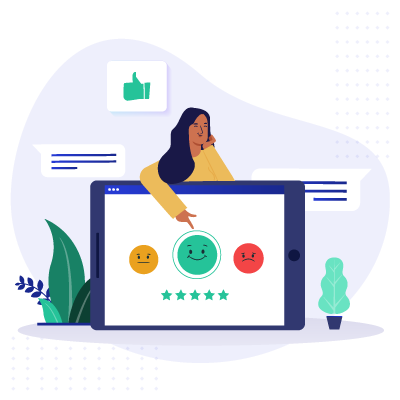 Expert Advice, Straight to Your Inbox
Gain confidence in your business future with our weekly simple solutions newsletter.
SimplePractice: Best for ease of use
Data as of 12/21/22. Offers and availability may vary by location and are subject to change.
Let's be direct: SimplePractice isn't the cheapest and, try as it might, its niche approach doesn't pass muster for professionals outside the behavioral health and physical therapy realm. However, despite these caveats, we still love SimplePractice for its outsized emphasis on simplicity and user-friendliness. This can make an enormous difference when working with underserved populations and people with disabilities.
More specifically, the platform's user interface is indeed simple and nearly devoid of technical complexity. Whether on the client or provider side, we're confident a person with limited technical fluency could quickly grasp the intuitive, straightforward interface, even on Android and iOS.
For $69 a month on the Professional plan, you're also able to provide client-facing tools, like appointment scheduling, via your own custom website. Since the easy-to-use website builder doesn't mandate any coding or technical know-how, this is yet another perk catering to the platform's motto of simplicity.
The website creator isn't without flaws, however, since all of the site templates roughly look alike. This might make it difficult to digitally stand out in a saturated market, such as New York City or Los Angeles.
Finally, we adore the software's free and unlimited custom appointment reminders, whether by phone, text, or email. Many other platforms charge upwards of $0.14 per text or phone reminder, creating friction toward exceptional customer service.
Intuitive, easily understood interface
Codeless website builder
Free, unlimited appointment reminders
Extra costs add up
No free telehealth support
Very limited entry-level plan
StoriiCare: Best for adult care facilities
Data as of 12/21/22. Offers and availability may vary by location and are subject to change.
StoriiCare is a branch of Scotland-based Storii, a digital platform for memorializing stories, photos, and other family media. Thanks to this connection, families can enjoy personalized digital experiences with their loved ones in care centers, providing a unique competitive advantage that we admire.
Apart from this fun feature, the business side of StoriiCare is impressive. The platform sports a digital-first approach to the traditionally paper-based care industry, allowing users to create custom forms meant to deprecate ink dependence. For example, the age-old "face sheet" used to track patients is morphed into an elaborate, social media-esque profile.
With this treasure trove of encrypted data, users can engage the software's analytics to draw actionable insights in a flash. This dramatically reduces the time involved in preparing the myriad of reports and grant requests involved in the adult care business.
A note on liability
Our research reveals that StoriiCare's US-based office address only leads to a post office box.1 Another San Mateo, California address on the company's website resolves to a WeWork coworking space2, but without any specific suite, desk, or office indicated.
The company's registration with the California Secretary of State only lists the aforementioned postal box.3 CEO Cameron Graham's San Mateo apartment is listed as both the principal executive office and the only agent for service of legal process. However, Storii's business registration in Scotland, listed as Lifelinked Limited, declares Graham's country of residence as Scotland, not the United States.4
This obscure array of official US addresses could pose deeply troubling, yet-to-be-tested issues given the sheer amount of legal liability the adult care business endures. As a result, should legal proceedings involving Storii arise, it may be incredibly difficult to track down the culprits.
Advanced digital-first platform
Family engagement features
Elaborate analytics
Only one medical care plan
No free trial or billing features
Opaque US presence
VaxCare: Best for vaccine administration
Data as of 12/21/22. Offers and availability may vary by location and are subject to change.
The COVID-19 pandemic has brought immunization efforts front and center on the world stage. As a result, VaxCare is now more appreciated than ever, thanks in part to its user-friendly, automated approach to vaccine administration.
While the platform may be a one-trick pony, it integrates with EHR/EMR titles to crush vaccination efforts like Godzilla smashing through Ghidorah. In particular, we adore the platform's automated ordering service that consistently keeps your clinic well-stocked with a three- to four-week's supply of vaccines. To make this process a reality, VaxCare buys out your existing inventory, reclaims expired vaccines free of charge, and guarantees payment for every qualifying dose.
Our hearts throb harder for VaxCare's fully automatic billing immediately upon a vaccine's injection, eliminating the time-consuming manual claim submission process. Nurses will also bask in the software title's automation of tedious manual tasks that it claims saves up to 30 minutes daily.
With the platform's sleek, user-friendly interface only requiring a barcode scan for injections, we find the Florida-based company's solution to be incredibly intuitive and chock-full of value.
Slick interface
Lots of automated features
Cost-saving guarantees
Siloed purpose
Opaque pricing and software integration list
Limited phone support
TherapyNotes: Best for therapists and counselors
Data as of 12/21/22. Offers and availability may vary by location and are subject to change.
Summed up, Pennsylvania-based TherapyNotes steals the show by offering superior all-in-one features that other competitors charge extra for.
Perhaps most prominent in the COVID-19 pandemic-influenced world is the platform's unlimited telehealth sessions included free in every plan. By contrast, TheraNest levies a minimum $12 charge per clinician for this same essential offering, while SimplePractice invoices $10 per clinician.
And though TherapyNotes charges $30 for each clinician added to the platform, this fee is more than abated thanks to crucial money-saving features. Here are the key highlights:
Unlimited clients included
$0.14 per electronic claim (one of the lowest we saw among competitors)
2.6% for credit card payments (compared to the common 2.9% minimum elsewhere)
Pricing guarantee that has kept subscription costs unchanged since 2010
The company also pledges to offer a one-year advanced warning should it need to raise prices, making it ideal for the long run.
Beyond attractive pricing and a free 30-day trial, we adore the platform's user-friendly, intuitive interface that sports time-saving features. These perks include real-time insurance eligibility reporting, DSM-5 diagnosis auto-completion, and paperless client intake through a customized patient portal. Further, the platform's customer service receives high marks with its seven-days-per-week availability, echoed by TherapyNotes' impressive 4.9 overall rating on TrustPilot.5
Free unlimited clients and telehealth sessions
Low credit card and electronic claim fees
Thoughtful, time-saving features
Fees per clinician
Expensive appointment reminders
No therapy note templates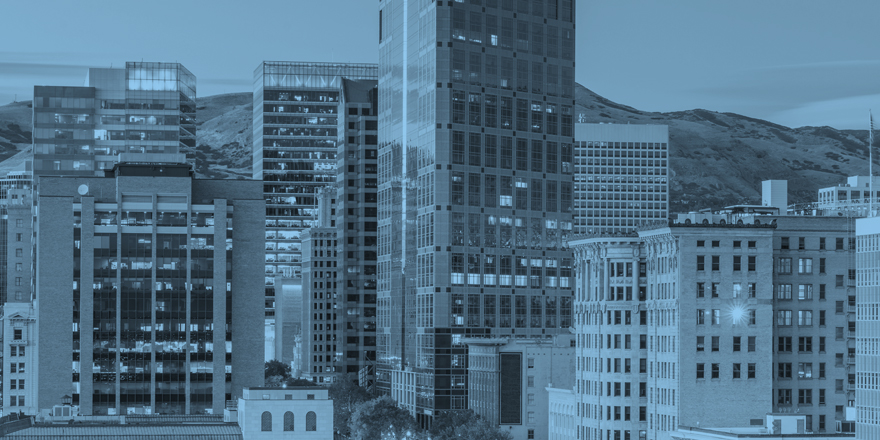 Browse hundreds of loan options, custom-tailored to your business and budget needs, from a single, simple platform.
For a holistic, generalist approach, ChARM Health excels, while SimplePractice similarly succeeds but with a more straightforward, minimalist interface. Physical and mental health providers would find TherapyNotes to be magnificent, while StoriiCare commands respect for its family-oriented solution for adult care facilities. Meanwhile, this era's events have unearthed VaxCare's emerging promise in the post-COVID-19 world.
Need some funding to realize your health care dreams? We're your partner in this journey. Check out our guide to the best medical practice loans.
Electronic medical records (EMR) software FAQ
What's the best EMR software?
We scored ChARM Health as the overall best electronic medical records (EMR) software due to its specialty-agnostic, all-inclusive value-centric package. Beyond ChARM, each computer-based solution targets different situations tailored to various specialties in the health care puzzle. This means the best EHR/EMR package is one that squarely addresses your most prevalent patient needs, such as vaccine distribution or mental health care.
When analyzing a digital contender, you'll want a pricing structure conducive to your practice's growth, whether that means taking on additional clinicians or caring for more patients. Many EMR software titles offer unlimited clients or unlimited clinicians, but not both in the same subscription plan.
Keep in mind that if you prescribe medication, you'll need software integrated with a pharmacy network, such as Surescript.
What's the best EMR for a small practice?
We think ChARM Health offers the best all-around electronic medical records (EMR) software for a small medical practice. The generalist platform includes many essential elements, such as insurance billing support, immunization management, and telehealth support.
Ultimately, the best EMR for your health care practice depends on your specific situation. Some platforms, like TherapyNotes, offer a niche approach tailored to certain specialties, like mental health care and physical therapy.
Crucially, any digital tool must be HIPAA compliant to avoid costly liability, so make sure to thoroughly vet a contender's privacy policies.
What are the top 5 EHR/EMR systems?
Our thoroughly researched top five picks for electronic health records (EHR) systems are ChARM Health, SimplePractice, StoriiCare, VaxCare, and TherapyNotes. Each medical software suite excels in different areas, with StoriiCare and TherapyNotes targeting niche categories of health providers.
Rest assured, all of our top EHR software contenders are fully HIPAA compliant and have at least a three-year track record of success.
We carefully evaluated each software title based on the following traits (not an exhaustive list):
HIPAA compliant
Scaleable to accommodate any number of patients and providers
Patient self-service portal (except for VaxCare)
Ease of use without excessive complexity
Customizable data points to cater to any unique information needs
Disclaimer
At Business.org, our research is meant to offer general product and service recommendations. We don't guarantee that our suggestions will work best for each individual or business, so consider your unique needs when choosing products and services.