7 Best Workers Compensation Insurance Companies for Small Businesses
---
Safeguard your business with our top 7 picks for best workers' compensation insurance companies.
Last Updated: More than 6 months
The Hartford's popularity with small businesses helped it to become our number one company for providing workers compensation insurance.
Looking to protect your employees' safety and protect your business from financial and legal risk? You'll need workers' comp for that. Keep your workplace safe and covered with a policy that includes the coverage you need at the right price. Here are our picks for the best workers' compensation providers for small businesses.
The Hartford – Best Overall
More than one in twenty workers comp plan premiums in the United States are written by Hartford.1 The company offers discounts for bundling workers comp with other small-business insurance products and has no minimum employee requirements. It also provides:
Monthly or yearly payment options
Network of over 500,000 US healthcare providers
5% discount when bundled with general liability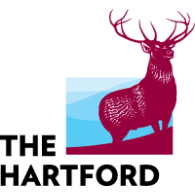 The Hartford
The verdict
By marrying its popularity with bundled policies that can be customized to the needs of your small business, The Hartford earns our top recommendation for workers' comp insurance.
Hiscox – Small business only focus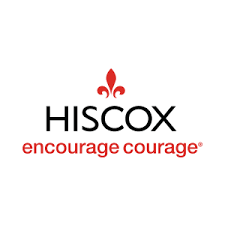 Hiscox
Even though it's not the biggest, Hiscox Small Business is our second choice for top workers comp providers. Hiscox was the first in the United States to offer small-business insurance "direct, online, and in real-time."
Hiscox's main selling points for business owners to consider include:
Small-business only focus2
Monthly payment option with no added fees
Up to 5% rate discount for bundling business policies
Find the right workers compensation insurance for your business
AmVenture – Highest rated

AmVenture
AmVenture has an attractive overall package: competitive rates, innovative online features, and a focus on providing superior service to small businesses.
We think your business and your employees will be well served with a policy from AmVenture if the following qualities are important to you and your business:
Focus on small- to medium-sized businesses
Live agent video chat app
5 out of 5 star service rating from Consumer Affairs3
Travelers – Most well-known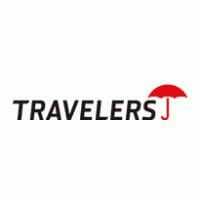 Travelers
Travelers sells more workers comp than any other US company. Access features like payroll integration and a widely managed care network to keep costs low.
Other advantages include:
Biggest property and casualty market share in the United States
500-plus in-house nurses and medical professionals
Pay-as-you-owe options and payroll integration
Zurich – Most established
This Swiss-based international carrier has more than a century of insurance experience. Zurich business insurance includes access to risk management services that help you keep your employees safe and your premiums low.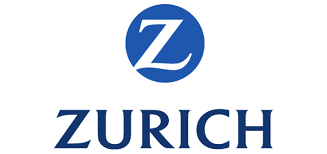 Zurich
Popular for construction, healthcare, and manufacturing businesses, Zurich 100-plus years of experience makes it one of the industry-leading management services provider for small businesses.
biBERK – Nationally available
A.M. Best Company gives biBERK parent company, Berkshire Hathaway, an A++ (Superior) rating—the highest financial strength rating of any carrier on this list.4 You can be sure a company this strong will make smart decisions when managing your risk and your claims.
A+ + (Superior) A.M. Best Company financial strength rating
Available in all states where private insurers compete
Loss control, safety training, and fraud identification
Chubb – Best program benefits
Chubb workers comp insurance includes two impressive programs to help your business and your employees: The return-to-work program works to get injured employees back on the job quickly, while the pharmacy benefit management program helps keep drug costs low.
Special investigations unit for fraud detection
Medical and pharmacy benefit management program
Return-to-work program for quick employee recovery
Workers compensation insurance FAQs
Why is it important to compare workers comp insurance?
Ensuring that your employees and your business are protected is incredibly important. So there's no reason to let your workers compensation insurance become an afterthought. Your business changes over time—like adding more employees or new roles—and your workplace risks may change, too.
Changes to your business may lead to rate increases, so you should review your options and make sure you're getting the right coverage and the right price. Review your account regularly for any changes to your business that might affect the cost and coverage of worker's compensation.
Why is workers comp so important for small businesses?
Each year, about 2.9 million nonfatal injuries or illnesses occur in privately owned American workplaces.5 These events affect the lives of millions of families as well as employers. Workers compensation insurance (sometimes called "workman's comp") is mandatory in most states. It protects your employees while they're on the clock, protects your business from legal exposure, and helps to get your employees healthy and back on the job more quickly.
What do I need to know about workers compensation insurance?
You probably know you need workers compensation insurance, but you might be wondering how you can lower your rates and choose the best policies. Here are some things to watch out for:
Best Workers Compensation
Rates tend to be fairly similar across companies; the type of work you do and the size of your payroll are the biggest factors in determining rates.
Many of the best companies help you manage your risk and offer lower rates for implementing safety and prevention programs.
Because workers compensation insurance is tied so closely to your payroll, why not integrate the systems? Some carriers partner with payroll companies to save you time and hassle.
Want to lower your rates fast? Ask your carrier if you can raise your deductibles. You'll take on more risk, but pay less in the short term.
Look for companies that contract with doctor and hospital provider networks. Managing care this way brings cost savings.
Are you part of any business associations like manufacturing or builders groups? You might be eligible for special rates or discounts.