7 Best Workers Compensation Insurance Companies for Small Businesses 2020
---
Safeguard your business with our top seven picks for best workers compensation insurance companies.
Last Updated: 3 weeks ago
We recently checked this page to make sure our top picks hadn't changed their plans or pricings. None of them have, and we're still comfortable recommending these seven companies as our top picks.
1 month ago
We recently checked this page to make sure our top picks hadn't changed their offerings or pricings in the last month. None of them have, and we're still confident in our top seven recommendations.
2 months ago
We checked this page to make sure none of our top picks had recently changed their plans or pricing. Good news: in spite of the COVID-19 upheaval, each of our brands are staying the course for now.
Less than 6 months
We recently checked this page to ensure our information was accurate and up to date. AmVenture, our top pick for customer service, is now called Suracy, but the company's insurance offerings stayed basically the same—as did those of our other top picks.
More than 6 months
We looked over this page to make sure our statistics, sources, and pricing information was up to date. After checking our info, we decided our top picks are the same—The Hartford is still our top choice for small-business workers compensation insurance. We also added a link to our page on the best general liability insurance companies just in case your small businesses wants to bundle multiple insurance types.
More than a year
The Hartford's popularity with small businesses helped it to become our number one company for providing workers compensation insurance.
Looking to keep your employees safe while also protecting your business from financial and legal risk? You'll need workers comp for that. Keep your workplace safe and covered with a policy that includes the coverage you need at the right price. Here are our picks for the best workers compensation providers for small businesses.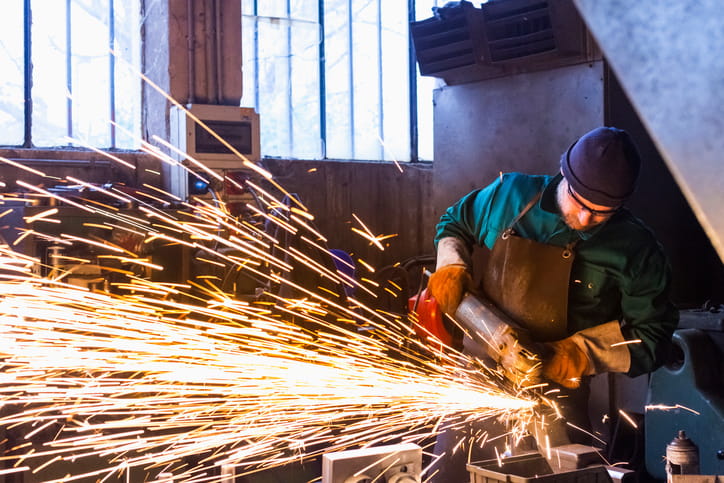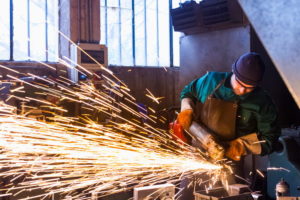 The Hartford: Best overall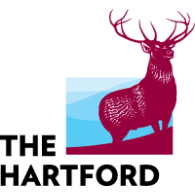 The Hartford
The verdict
By marrying its popularity with bundled policies that can be customized to the needs of your small business, The Hartford earns our top recommendation for workers' comp insurance.
The Hartford is a one-stop shop for several types of small-business insurance products, including general liability and business income insurance. Plus, insurance packages that include workers compensation are easy to assemble and customize. The Hartford also provides the following perks:
Monthly or yearly payment options
Network of over 1 million US health care providers
Pay-as-you-go payment options for more accurate premiums
Hiscox: Best small-business-only focus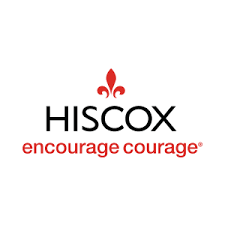 Hiscox
Even though it's not the biggest company, Hiscox caters specifically to small businesses, which is one reason it earned our second spot for best workers compensation insurance.
Hiscox was the first insurance company in the United States to offer online, easy-to-access workers compensation insurance specifically for small businesses.1 Hiscox's main selling points for business owners to consider include:
Small-business only-focus
Monthly payment option with no added fees
Bundles with general liability and professional liability insurance
Find the right workers compensation insurance for your business
Suracy: Best customer service

Suracy
Suracy offers competitive rates, innovative online features, and a focus on providing superior service to small businesses.
If you value customer service, put Suracy at the top of your list. Suracy, previously known as AmVenture, includes the following features:
Focus on small- to medium-sized businesses
Customizable policy bundles
24/7 online claims filing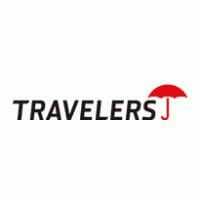 Travelers
Travelers has been around for over 150 years. With Travelers, you can access features like payroll integration and a widely managed care network to keep costs low.
Travelers employs more than 2,000 workers compensation claim professionals who help walk you through the entire claims process. In fact, Travelers is the biggest writer of workers compensation in the United States.2 Other advantages include:
500-plus in-house nurses and medical professionals
Pay-as-you-go options and payroll integration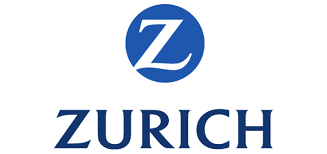 Zurich
Popular for construction, health care, and manufacturing businesses, Zurich's 100-plus years of experience makes it an industry-leading workers compensation insurance provider for small businesses.
This Swiss-based international carrier has more than a century of insurance experience. Zurich business insurance includes access to risk management services that help you keep your employees safe and your premiums low. Features include the following:
Global coverage
Risk Engineering team to evaluate and reduce workplace danger
Civil suit assistance
biBERK: Nationally available
Berkshire Hathaway, biBERK'S parent company, earns an A++ (Superior) rating from AM Best, a business that evaluates insurance companies' financial strength.3 Small-business owners trust a company this strong to make financially smart decisions when managing risks and claims.
A++ (Superior) A.M. Best Company financial strength rating
Availability in all states where private insurers compete
Loss control, safety training, and fraud identification
Chubb: Best program benefits
Chubb workers comp insurance includes two impressive programs to help your business and your employees: The return-to-work program works to get injured employees back on the job quickly, while the pharmacy benefit management program helps keep drug costs low.
Special investigations unit for fraud detection
Medical and pharmacy benefit management program
Return-to-work program for quick employee recovery
The Most Dangerous States to Work In for 2020
It's not uncommon to hear people sometimes grumble about their boss, a busy workday, or how stressed they are, but how many of us can really complain about how physically dangerous it is to go to work? You might be surprised.
According to the U.S. Bureau of Labor Statistics, more than 5,000 people suffer fatal work injuries every year.4 There were even more workplace injuries that weren't fatal, but still serious enough to land someone in the hospital.
This means that in addition to all the other choices business owners need to make, they also need to decide how much workers compensation insurance coverage they need—all while creating a safe work environment. What's more, the stress of working in a dangerous environment can have long-term negative effects on employees who might not want to commit life and limb to the job.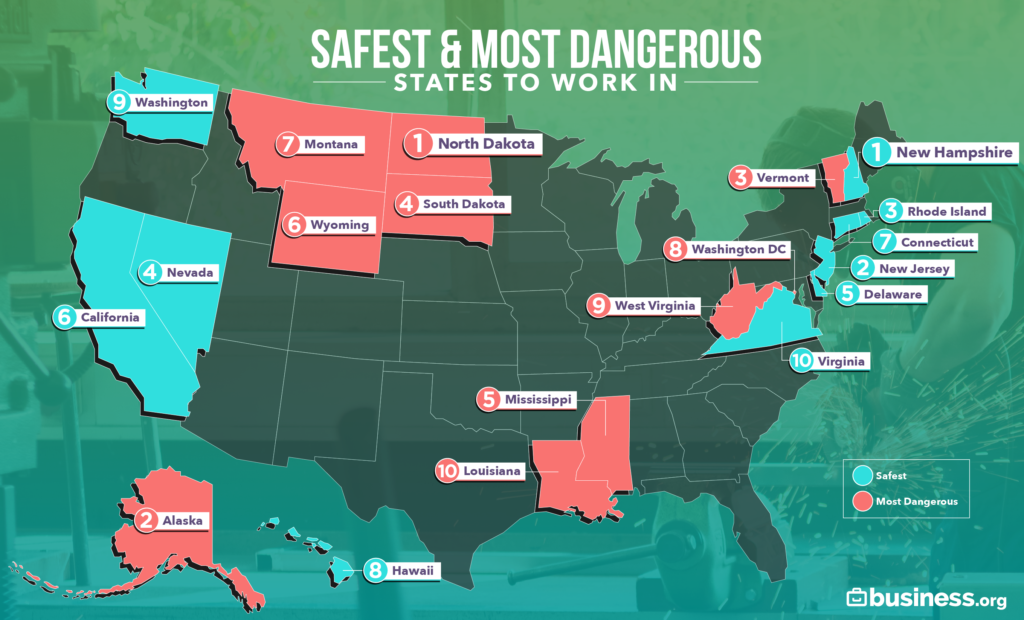 The most dangerous state to work: Is it yours?
It should be no surprise that some states are more dangerous than others. But if you're thinking this applies only to highly populated states like California or New York, you might be surprised by what Business.org considers the 10 most dangerous states to work.
| | | | |
| --- | --- | --- | --- |
| Rank | State | # of fatal work accidents (2016) | # of fatal work accidents (2017) |
| 1 | North Dakota | 28 | 38 |
| 2 | Alaska | 35 | 33 |
| 3 | Vermont | 10 | 22 |
| 4 | South Dakota | 31 | 30 |
| 5 | Mississippi | 71 | 90 |
| 6 | Wyoming | 34 | 20 |
| 7 | Montana | 28 | 32 |
| 8 | District of Columbia | 5 | 13 |
| 9 | West Virginia | 47 | 51 |
| 10 | Louisiana | 95 | 117 |
The safest state to work: Do you work there?
We also discovered the 10 safest states to work. The big surprise for us was that Connecticut, nicknamed "The Insurance Capital of the World," ironically ranks only seventh on our list of safest states to work. And at number one? The Granite State. Way to go, New Hampshire.
| | | | |
| --- | --- | --- | --- |
| Rank | State | # of fatal work accidents (2016) | # of fatal work accidents (2017) |
| 1 | New Hampshire | 22 | 11 |
| 2 | New Jersey | 101 | 69 |
| 3 | Rhode Island | 9 | 8 |
| 4 | Nevada | 54 | 32 |
| 5 | Delaware | 12 | 10 |
| 6 | California | 376 | 376 |
| 7 | Connecticut | 28 | 35 |
| 8 | Hawaii | 29 | 20 |
| 9 | Washington | 78 | 84 |
| 10 | Virginia | 153 | 118 |
Our data is from the U.S. Bureau of Labor Statistics—and we pulled their most recent data. We looked at the number of fatal workplace injuries per 100,000 residents who are 18 and older with a lower value positively impacting the score. We also factored in the percent of change from 2016 to 2017 with a lower value positively impacting the score.
Each measurement was normalized on a scale from 0 to 1, with 1 indicating a positive score and 0 negatively impacting the final score.
What does this mean for your business?
Business owners face a lot of challenges when building a successful and thriving business. Creating a safe workplace is one of those considerations that just can't be ignored. Fortunately, as a business owner, you can impact the safety of the workplace, even if you do business in one of the dangerous states on our list.
Workers compensation insurance FAQs
Why is it important to compare workers comp insurance?
Ensuring that your employees and your business are protected is incredibly important, so there's no reason to let your workers compensation insurance become an afterthought. Plus, your business changes over time—like adding more employees or new roles—and your workplace risks may change too, which means it's important to regularly reevaluate your workers comp provider.
Changes to your business may lead to rate increases, so you should review your options and make sure you're getting the right coverage and the right price. Review your account regularly for any changes to your business that might affect the cost and coverage of workers compensation.
Why is workers comp so important for small businesses?
Each year, about 2.8 million nonfatal injuries or illnesses occur in privately owned American workplaces.5 These events affect the lives of millions of families as well as employers. Workers compensation insurance (sometimes called "workman's comp") is mandatory in most states. It protects your employees while they're on the clock, protects your business from legal exposure, and helps to get your employees healthy and back on the job more quickly.
What do I need to know about workers compensation insurance?
You probably know you need workers compensation insurance, but you might be wondering how you can lower your rates and choose the best policies. Here are some things to watch out for:
Best Workers Compensation
Rates tend to be fairly similar across companies; the type of work you do and the size of your payroll are the biggest factors in determining rates.
Many of the best companies help you manage your risk and offer lower rates for implementing safety and prevention programs.
Because workers compensation insurance is tied so closely to your payroll, why not integrate the systems? Some carriers partner with payroll companies to save you time and hassle.
Want to lower your rates fast? Ask your carrier if you can raise your deductibles. You'll take on more risk but pay less in the short term.
Look for companies that contract with doctor and hospital provider networks. Managing care this way brings cost savings.
Are you part of any business associations like manufacturing or builders groups? You might be eligible for special rates or discounts.
Our Approach: How we picked the best
We looked at 30 of the biggest and most promising small-business insurance carriers and spent over 60 hours researching the details of their workers comp policies. The companies that made it to the top of our list had the best combination of coverage options, competitive rates, and full-service features.
The takeaway
The right workers compensation insurance policy will give you—and your employees—peace of mind, ensuring business operations go smoothly and you and your employees get help when you need it.
Looking for more than just workers compensation insurance? Look at our picks for the best general liability insurance companies; you may be able to save money by bundling both types of insurance into one comprehensive package.
Disclaimer
At Business.org, our research is meant to offer general product and service recommendations. We don't guarantee that our suggestions will work best for each individual or business, so consider your unique needs when choosing products and services.
Sources
1. Hiscox, "Hiscox USA Launches Small Business Resource Center"
2. Travelers, "Workers Compensation Insurance – Small Business"
3. Business Wire, "AM Best Affirms Credit Ratings of Berkshire Hathaway Homestate Insurance Company and Its Affiliates"
4. Bureau of Labor Statistics, "Injuries, Illnesses, and Fatalities"
5. Bureau of Labor Statistics, "Employer-Reported Workplace Injuries and Illnesses – 2018"