7 Best General Liability Insurance Companies for Small Businesses
---
Protect your business from costly expenses that could be avoided with general liability insurance.
No business operates risk-free. General liability insurance protects your business from costly lawsuits like bodily injury and property damage claims. Below, we've assembled our picks for this year's best general liability insurance companies for small businesses.
The Hartford – Best Overall
Trained specialists with The Hartford tailor business insurance coverage to your unique risks and needs. You may qualify for 5% discounts when you bundle several small-business insurance products.
Flexible payment options either monthly or yearly
Over 500,000 US healthcare providers in network
5% discount when bundled with workers compensation insurance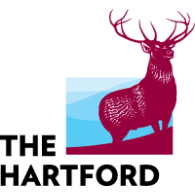 The Hartford
The verdict
The Hartford earned our top spot for general liability insurance because of its popularity with small businesses, discounts when bundling, and speciality coverage for high-risk industries.
Hiscox – Most competitive pricing
Our second-favorite pick for general liability insurance is Hiscox, which offers a small-sized business focus, competitive rates, flexible coverage and payment options, and the ability to give real-time quotes online. They also provide coverage for legal defense costs, even for groundless lawsuits with their focus being on businesses with 10 or fewer employees.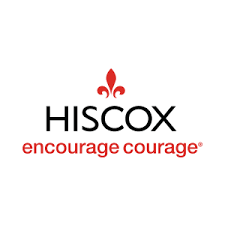 Hiscox
With small business liability coverage starting at $29.17 per month, Hiscox is our pick for most competitive pricing.
Find the right workers compensation insurance for your business
Travelers – Most customizable
Travelers sells through a national network of local, independent insurance agents—giving you personalized service backed by Travelers' 160+ years experience and strong reputation. In addition, a general liability plan with Travelers means:
Customized, enhanced products and coverage limits available
Superior A.M. Best Company financial strength rating1
24/7 claims center and mobile app—file online or by phone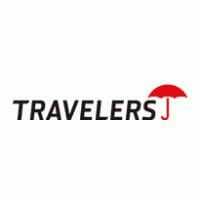 Travelers
Travelers sells more workers comp than any other US company, so consider bundling your general liability insurance policy.
Zurich – Most flexible payment options
This international carrier has more than 100 years of insurance experience in North America. Zurich offers a massive range of business insurance products like liability, commercial auto, and workers comp. In fact, it was named as a top general liability carrier by industry producers3. With a Zurich policy, you are offered:
Flexible payment options for check, credit, or online payers
A wide range of business products for companies of any size or industry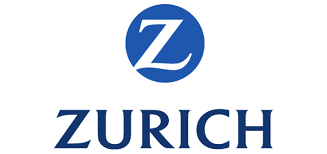 Zurich
Zurich's 100-plus years of experience makes it one of the most trusted choices for general liability insurance.
AmVenture – Highest rated
AmVenture offers competitive rates, innovative online features, and a focus on providing superior service to small- to medium-sized businesses.  Backed by Fortune 500 insurer AmTrust Financial, it's a preferred provider for hotels, restaurants, and retail stores.

AmVenture
AmVenture has an attractive overall package: competitive rates, innovative online features, and a focus on providing superior service to small businesses.
Berkshire Hathaway GUARD – Best for fraud identification
GUARD, part of the #2 Fortune 500 Berkshire Hathaway group of insurance companies,4 focuses on insuring small- to medium-sized businesses with revenues up to $12M. Major advantages of GUARD include:
Focus on restaurant, hotel, and automotive industries
Loss control, safety training, and fraud identification
Superior A.M. Best Company financial strength rating5
Chubb – Best program benefits
Chubb is a global insurance provider with over 130 years' experience in insurance and services for businesses. In the United States, Chubb offers special services and commercial liability products for businesses with up to $10M in revenue. Major benefits include:
Enhanced coverages like privacy, earthquake, and cyber data
Policies automatically including subsidiaries, vendors, and equipment lessors
World-renowned special risk management services for cybersecurity
Other things to consider when getting general liability insurance
What you don't know can leave you liable
Like most businesses, you need general liability insurance coverage thanks to the risk of third-party lawsuits. Without coverage, your business, its owners, and employees are at risk of paying claim expenses like these:
Advertising injuries
Legal defense costs
Medical expenses
Property repair or replacement
Personal injuries
Settlement from covered suits
Best General Liability Insurance
Liability claims may come from customers, vendors, or business partners—general liability insurance doesn't cover injuries of or property damage caused by business owners or employees.
It's important to compare general liability insurance
You work every day to build and protect your business. So there's no reason to let commercial liability insurance become an afterthought. As your business changes and grows, the risks you face may change too, leaving you vulnerable to lawsuits. Review your options regularly, and make sure you're getting the right coverage at the right price.
Package your protection with a business owner policy (BOP)
Many businesses need more coverage than what's covered by a general liability insurance policy. A business owner policy (BOP) combines property insurance, liability protection, and business interruption insurance (coverage in case you have to suspend operations due to disaster). BOPs may also shield you from electronic data loss, forgery, identity theft, and mechanical failures. A BOP gives you comprehensive coverage for a variety of risks, all with one trusted carrier.
Consider getting a general liability or BOP quote from one of our top seven picks to shield your business from costly risks—both expected and unforeseen.
Our Approach
We looked at 30 of the biggest and most promising small-business insurance carriers and spent over 60 hours researching the details of their general liability policies. The companies that made our list had the best combination of coverage options, competitive rates, and full-service features. You can bet that our top picks will give your business the protection you need at reasonable prices and with excellent service.
Disclaimers
At Business.org, our research is impartial and meant to offer general product and service recommendations. We don't guarantee that our suggestions will work best for each individual or business, so consider your unique needs when choosing products and services.
Sources
1 A.M. Best Rating Services, "Travelers Casualty Insurance Company of America"
2 The Hartford, "Business Insurance"
3 PropertyCasualty.com, "Best Commercial Carriers by Line of Business"
4 Fortune 500, "Fortune 500 Companies 2017"
5 Berkshire Hathaway, "Financial Security and Decades of Experience"