8 Lifehacks to Speed Up Monthly Bookkeeping
We get it: unless you're an accountant, balancing the books every month isn't thrilling. So, while we can't eliminate this inevitable task, we can help you make it a shorter exercise in endurance.
To discover the latest bookkeeping life hacks, Business.org spoke with eight executives and bookkeeping experts to find out their time-saving tricks.
Here's what they revealed to Business.org, as recorded in their own words.
1. Have a separate business bank account
Make sure you keep your business and personal expenses on separate
bank and credit card accounts. This cuts down drastically on the number of
transactions you will need to code month to month.
-Matthew Zarder, Cloud CFO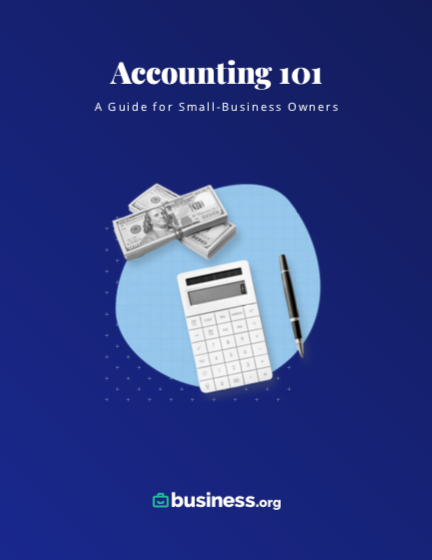 Get business accounting right the first time
Learn all about business accounting with our free ultimate guide.
Opt for digital documentation as they are more streamlined and easier to keep track of. They can save you time and you'll be less likely to commit mistakes when the process is automated.
-Martin Luenendonk, chief executive officer at FounderJar
3. Standardize your procedure
You can clearly explain expectations and deliverables to staff by standardizing repetitive reconciliations, allocations, and other transactions. When making to-do lists, this gives a level of consistency that most professionals value. Standardized procedures also serve as a reference for reporting more accurate data.
-Olivia Tan, co-founder of CocoFax
4. Make regular reconciliations
Do your bookkeeping daily. It's a pain to do your bookkeeping at the end of the month, and that's when you run into the most problems. So, set aside 1 hour every day to do your bookkeeping. Once you get the hang of it, the process will take significantly less time.
-Seth Lytton, chief operating officer at The Detroit Bureau
Reconciling accounts is one of the most important month-end close processes. You can break down your accounts into three categories, as follows:
Cash, checking, and savings accounts
Bank loans and notes
Prepaid or accrued accounts
Start with any one of these categories and work your way to the others. Doing this while reconciling your bank statement will not just help you stay organized, it will assist you better in catching any errors in the statements. This will make the overall process a lot smoother.
-Bishal Biswas, CEO at Word Finder
7. Get a second set of eyes to review
Before closing, double-check the information. Consider having a second pair of eyes evaluate your work before you fully shut the accounts at the end of the month. It's possible that the individual evaluating your accounting data is a manager or supervisor with previous bookkeeping expertise. If you don't have access to another individual to examine your information, double- and triple-check your own work to guarantee accuracy.
-Jonathan Saeidian, CEO of Initiate.AI
8. Use accounting software
Something that has helped me speed up my end-of-month bookkeeping is simply using software that connects directly with my business bank accounts. I still have to double-check things and upload invoices, but having all my transactions auto-populate into my bookkeeping software (Zoho Books) is a huge time saver.
-Dylan Houlihan, founder at Swift Salary
Discover the right accounting software for your small business
Best Free Accounting Software Options
Bookkeeping can be both tedious and difficult. Having experts share their earned wisdom can make the whole process much easier. 
The common denominator with each of these life hacks is organization. As long as you  know exactly where your money is being kept and having specific processes for your accounting, your monthly accounting will go smoothly. 
These resources can help you find the best for your business: