How to Create and Compile an Annual Report for Your Small Business
Correct annual reporting could be the difference between failing and succeeding.
---
The best up-to-date data from the U.S. Small Business Administration puts the number of small businesses in the United States at nearly 29 million.1 So how can you make sure your business stands out and continues to grow? Careful attention to annual reporting could help.
The law requires publicly traded companies to keep shareholders informed with annual small business financial statements, but many other organizations—from well-known nonprofits to budding LLCs—prepare them as well. An annual report, also known as a yearly statement, covers the current state of a company, its future goals, and a comprehensive financial breakdown of the past year for interested parties. For your small business, the complete and honest picture of your company's performance in an annual report can help you make essential decisions for your business's growth.
After reading this article, you will better understand what an annual report covers, how it can benefit businesses of all sizes, and how different reports are typically filed. We'll also take a look at several outsourcing options for yearly report preparation.
Best companies for filing state-required annual reports
| | | | | |
| --- | --- | --- | --- | --- |
| Company | Best for | Starting price | Description | Link |
| BizFilings | Accountability | Contact to receive a quote | Efficient notification process | Get Started |
| MyCorporation | Extra options | $59 (plus s+h) | Offers many related services | Get Started |
| incorporate.com | Learning | $150 (plus s+h) | In-depth FAQ and Learning Center | Get Started |
| CorpNet | Transparency | $69 (plus s+h) | Straightforward pricing for all options | Get Started |
| Affordability | Affordability | $35 | Very inexpensive pricing | Get Started |
| Incfile.com | Growth | $88 | Other business maintenance services offered | Get Started |
| Harbor Compliance | Quick referencing | $125 | Software helps with organization | Get Started |
What is included in an annual report
Individual states require all US businesses to update company information through annual reporting. Furthermore, large corporations must craft yearly statements to inform potential and current investors of the company's performance over the previous year. While you might not have to prepare reports for a large crowd of investors, your small business can still learn and benefit from annual reports that are adapted to fit your unique situation.
On it's highest level, an annual report includes a report from the CEO, the company's balance sheet and cash flow statement as compared to the prior report, and an auditor's report.
These yearly business reports often start with general information about the company and its economic highlights from the past year. Then company executives typically offer a compelling statement to shareholders with the executives' perspective on key events from the preceding year as well as their vision for the years to come. If you're preparing a report for a smaller company, you could address and inspire fellow employees instead.
Usually, a yearly report also contains three important annual financial statements. While all of these statements are tied to one another, they offer distinct perspectives on your company's economic well-being.
First, a balance sheet captures your company's current financial condition, comparing both tangible and intangible assets to your business's long-term liabilities and equity. A balance sheet is a snapshot that depicts your company's current financial situation. Next, an income statement contrasts your revenue in the preceding year with the expenses incurred over that same period. Finally, a cash flow statement focuses only on liquid funds generated and spent during the year.
Annual reports often cover additional topics as well, including these:
Stories, photos, and charts that construct a relatable narrative for investors
An auditor's report to certify financial information
An explanation of relevant accounting policies
Notes on financial statements for clarification and contextualization
A disclaimer about forecasted expenses and revenues
Significance of annual reporting for small businesses
As said before, the yearly business report is an integral part of large corporations, which need to inform public and private investors about the financial and operational state of the company. But businesses of any size can benefit from annual company reports in the following ways.
1. Redefine core strategies
Businesses get caught up in everyday affairs during the year. It's hard to take a breather and assess how things are going beyond looking at the bank statement. Small businesses can use annual filing to reevaluate their core strategies and ask: What are we doing well and how? What are we doing poorly, and how can we change in these areas?
2. Understand your business and its place in the competitive landscape
Like number one, but with a shift in focus, the financial statement of a company functions as a catalyst for answering questions about its operation within the competitive landscape: Who are our competitors? What strengths and weaknesses do we possess to grow our share of the market? When assessing the market, what are the opportunities and challenges?
3. Assess if yearly goals were met
Every business should set goals, not only with their finances but also in their operations and handling of human resources. An annual report can clearly show a business if its financial goals have been met (and by how large a margin).
4. Set goals for the coming year
Use an annual report to set goals based off last year's productivity. This is vital if shareholders are involved, obviously, but will also be of benefit internally for a small business. Forecast and overcome!
5. Take it to the next level—before the next level
Let's say that you've launched a small tech start-up and are in your third year. Do you have plans to potentially grow and sell your company? Maybe you would be interested in having investors help you further expand your business. No matter how far away your plans are, you will be ahead of the curve if you start preparing annual reports now. Financial reporting shows that you are a true professional and have your business together.
Assembling and filing annual reports
In a large company, compiling these annual statements is typically a team effort between multiple departments. However, with so much to do in a start-up company, employees may not have the time or expertise to create an accurate and effective report. Certain software tools can help businesses gather information, sort data, and assemble a report quickly and efficiently. But before any reports are ever filed, close attention to accounting can make a small business's financial statement much less daunting, and affordable accounting software can make all the difference.
Publicly traded companies must distribute annual reports to their shareholders in addition to the financial statements made in their Form 10-K, a document required by the U.S. Securities and Exchange Commission. For companies that aren't publicly traded, you can present annual reports internally within the business and archive the information for future use. Nonprofits may choose to make parts of their annual financial statements publicly available to inspire confidence in their cause.
Additionally, many states require more consolidated financial statements that are also called annual reports. These reports keep your critical business information up to date, and failing to update the state might result in late fees or even dissolution of your company on a state level.
Best companies for filing state-required annual reports
Because every state has its own rules and regulations regarding annual reporting, filing small-business reports can be overwhelming. And if your business is licensed to operate in multiple states, you might need to report separately in each state. Hiring an outside firm to handle your annual reports can help you rest easier knowing your business will comply and avoid penalties.
Here are seven companies that will file your business's annual reports for you, saving you time and effort so you can focus on what you are really good at—running your business.
Best Annual Report Services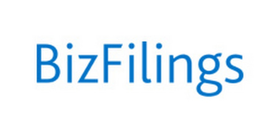 BizFilings
Most Accountable
BizFilings offers a managed annual report service that updates your company information when necessary and files yearly reports automatically. Consistent notifications keep you apprised of how the report process is progressing.

MyCorporation
Most Options
MyCorporation offers services beyond basic report preparation and filing. MyIncGuard™ automatically reminds you of various important financial dates, and you can also sign up for a registered agent who will collect outside legal documents on behalf of your small business.

Incorporate.com
Best for Learning
The incorporate.com website not only includes an annual report filing service but also covers FAQs about annual reports. For business topics beyond annual reports, you can also scour incorporate.com's Learning Center.
LegalZoom
Most Affordable
LegalZoom offers two inexpensive pricing tiers to file annual reports—a standard package and a rush package. Both packages come with lifetime customer support as well as a satisfaction guarantee.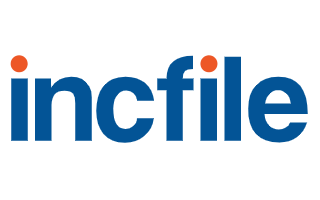 IncFile
Best for Growth
When your business grows, your business's needs tend to grow as well. If you need more than an annual report, Incfile.com provides many other services—including changing registered agents or obtaining a tax ID number.

CorpNet
Most Transparent
CorpNet shows you the exact cost of your order right off the bat, using simple dropdown menus to quickly find out precise pricing for your state and business type.

Harbor Compliance
Quickest Referencing
When you file your yearly reports with Harbor Compliance, you also gain access to Compliance Calendar software that assists you in tracking dates and fees.
Annual report takeaways
If you're looking for help with your state-filed annual report, we'd recommend LegalZoom and their affordable price. That being said, every business has unique needs that might be fulfilled by another option. Hopefully these summaries can serve as a starting point for your company's search.
Additionally, we'd love to hear how your small business has done annual reporting in the past. Share your business's experience in the comment section below!
At Business.org, our research is meant to offer general product and service recommendations. We don't guarantee that our suggestions will work best for each individual or business, so consider your unique needs when choosing products and services.
Sources
1. U.S. Small Business Administration, "Small Business Profile"