Best Tax Season Ever Grant
We're handing out $300 to help small businesses file taxes painlessly with top-tier software, like TurboTax and H&R Block.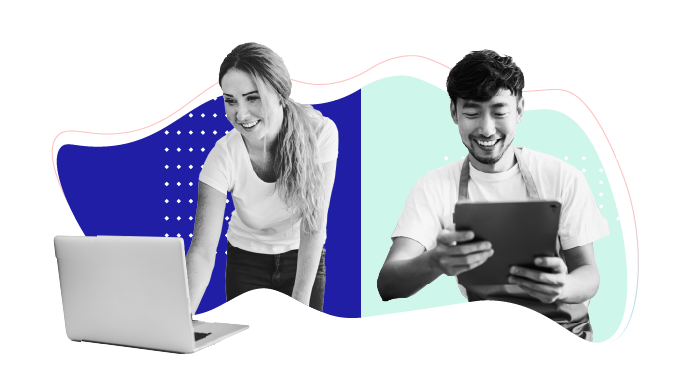 Let's face it: tax season's a major drag.
After all, you've likely never fantasized about shipping barrels of cash to the IRS.
No worries, though. Business.org understands that the best tax software titles can cost a pretty penny—on top of dreaded IRS levies. So to help ease this financial burden, we're buying one lucky small business $300 worth of top-notch, headache-free tax software.
Here's the quick rundown:
We'll contact you after 30 days to get feedback on your purchase, which we might include in a future article.
Must own a business and live in the United States.
Must be 18 years of age or older. To read the official rules, click here.
Why are we offering this?
We strive to empower business owners with new successes they otherwise might not have easily achieved. Our grant delivers on this mission since it sends much-needed capital to lucky small businesses nationwide.
Once the winner has put the money to use, we then learn the good and bad of their experience to deliver unique real-life insights to our readers.
For example, tax expert Simone Craig recently revealed four money-saving tips to our small-business audience. It's profound, highly analytical guidance like this that has earned us partnerships with top brands.
What does Business.org get?
The cash is yours to keep—it is a grant, after all. However, thirty days after we disburse the payment, we kindly expect to hear your honest review of the products and services you received. We may publish this information in a future article available to the general public.
Some example questions we might ask include:
Why did you choose the particular software titles?

How large is your business?

What do you find most challenging about doing business taxes?

What do you think is missing from the software's functionality?
This information helps keep Business.org the definitive source of unbiased reviews that help small-business owners soar past their most profitable aspirations.
Business.org Tax Software Grant Application
And boom—you're in! We'll reach out to you soon if we think your business is a perfect fit.
This is just the start, though. We'll be handing out plenty more cash this year to deserving small businesses nationwide. So if you're down to win some extra working capital, sign up for our free newsletter so you don't miss out on upcoming grant opportunities.
Plus, by signing up, we'll send you the latest guides and reviews crafted by our in-house small-business experts.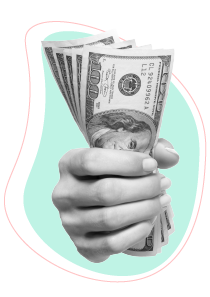 Business.org's Business Grants Terms and Conditions
The promoter of the Digital Transformation Grant (the "Grant") is Clear Link Technologies, LLC d/b/a business.org ("Promoter"), whose principal office is located at 5202 West Douglas Corrigan Way, Salt Lake City, Utah 84116.
Employees of Promoter, those involved in the production, development, implementation, or handling of the Grant, and any agents acting for the above providers, prize suppliers, or any other person associated with the Grant, and family members and persons living in the same household as any of the foregoing persons, are not eligible to enter.
The Grant is open only to legal residents of the 50 United States and District of Columbia, who on the date of entry are 18 years old or older, or have otherwise reached the age of majority under the state's laws where they reside.
GRANT VOID OUTSIDE THE UNITED STATES AND WHERE OTHERWISE PROHIBITED BY LAW.  All applicable federal, state, and local laws, rules, and regulations apply.
There is NO ENTRY FEE AND NO PURCHASE NECESSARY TO APPLY FOR THE GRANT. Any purchase or consideration otherwise given by applicants will not improve one's chances of being selected for the Grant.
LIMITATION OF LIABILITY: By entering the Grant, all applicants agree to release and hold harmless Promoter (and any parent, subsidiary, or otherwise related entities of Promoter) from any and all liability resulting or arising from the Grant, to release all rights to bring any claim, action, or proceeding against them, and hereby acknowledge that they have neither made nor are in any manner responsible or liable for any warranty, representation, or guarantee, express or implied, in fact or in law, relative to a prize. Promoter (and any parent, subsidiary, or otherwise related entity of Promoter) shall not be liable for any injury, damage, loss, expense, accident, delay, inconvenience, or irregularity that may be caused or contributed to by (1) any wrongful, negligent or unauthorized act or omission on the part of the prize supplier or any of its agents, servants, employees, representatives, or independent contractors, (2) any wrongful, negligent, or unauthorized act or omission on the part of any other person or entity not an employee of Promoter, or (3) by any other cause, condition or event whatsoever beyond the control of Promoter or its parents, subsidiaries, and affiliated companies. The failure of Promoter to comply with any provision of these Terms and Conditions due to an act of God, natural disaster, hurricane, war, fire, riot, earthquake, terrorism, act of public enemies, action of governmental authorities, or any other cause outside of the control of Promoter (excepting compliance with applicable codes and regulations) or other force majeure event will not be considered a breach of these Terms and Conditions. Applicants waive all right to and hold the Promoter harmless from any claim, liability, loss, injury, damage (including punitive, exemplary, incidental, and consequential damages), and expense (including attorneys' fees) arising out of or in connection with their participation in this Grant or the acceptance, use, or misuse of the Grant. SOME JURISDICTIONS DO NOT ALLOW THE LIMITATIONS OR EXCLUSION OF LIABILITY FOR INCIDENTAL OR CONSEQUENTIAL DAMAGES, SO THE ABOVE MAY NOT APPLY TO YOU. Promoter will not be responsible for: late, incomplete, or incorrect applications; an applicant's failure to receive prize notices due to applicant's spam, junk e-mail, or other security settings or for applicants' provision of incorrect or otherwise non-functioning contact information; technical, hardware, or software malfunctions, lost or unavailable network connections, or failed, incorrect, inaccurate, incomplete, garbled, or delayed electronic communications whether caused by the sender or by any of the equipment or programming associated with or used in this Grant; by any human error which may occur in the processing of the applications in this Grant; or any typographical, technological, or other error in the publishing of the offer, administration of the Grant, or announcement of the recipient of the Grant ("Recipient").
In no event shall the Promoter's aggregate liability arising out of or relating to this Grant, whether arising out of or related to breach of contract, tort (including negligence), or otherwise, exceed three (3) times the amounts to be paid to Recipient pursuant to the Grant.
The route to enter the Grant and details on how to apply are available at https://www.business.org/business-grant/. Individuals may apply for the Grant by filling out the application form found at https://www.business.org/business-grant/#form.  Each applicant may submit only one (1) application for the Grant. Any attempt to submit more than one application will void that applicant's applications and that applicant may be disqualified.
Promoter will start accepting applications on Feb. 22, 2022 at 12:00 pm MT. The closing date for entry will be March 18, 2022 at 9:00 am MT. After this date and time, no further applications for the Grant will be permitted. Promoter's database tracking system is the official time-keeping device for the Grant.
Promoter shall select one (1) Recipient from the entire pool of eligible applicants. Recipient will be selected based on the quality of the application as judged by Promoter. Recipient must comply with all of these Terms and Conditions, and winning is contingent upon fulfilling all requirements.
Recipient will be notified by email, through their email submitted with their application, within seven (7) days of the closing date for the contest. Except where prohibited, each potential Recipient must complete and return to Promoter, within seven (7) days of being notified, an electronic Affidavit of Eligibility, Liability and Publicity Release ("Affidavit") via postal mail or email to info@business.org or other email address designated by Promoter, or other digital transmission method acceptable to Promoter, in order to claim the Grant. If Recipient cannot be contacted, is not eligible, or does not claim the opportunity to participate in the Grant within seven (7) days of notification, Promoter reserves the right to withdraw the offer from Recipient and pick a replacement Recipient. Recipient may be required to show identification in order to receive the Grant.
INDEPENDENT CONTRACTOR ACKNOWLEDGMENT: Recipient acknowledges that participation in the Grant will be as an independent contractor. No agency, partnership, joint venture, or employee-employer relationship is intended or created by acceptance of the Grant. Recipient has no authority to bind Promoter to contracts, or make any agreement or representations without Promoter's written consent. Recipient shall not be eligible to participate in any vacation, group medical or life insurance, disability, profit sharing, or retirement benefits, or any other fringe benefits or benefit plans offered by Promoter to its employees. Promoter is not responsible for withholding or paying any income, payroll, Social Security, or other federal, state, or local taxes, making any insurance contributions, including unemployment or disability, or obtaining worker's compensation insurance on Recipient's behalf. Recipient acknowledges that the sums received pursuant to this Grant are subject to all applicable taxes. Recipient is solely responsible for all such taxes or contributions, including penalties and interest.
This Grant is conducted by Promoter and is in no way endorsed, administered by, or associated with Facebook, LinkedIn, any third parties or third party products mentioned above or their affiliates.
Upon completion of the Grant, Recipient will receive a one-time payment of $300 to purchase the tax software of Recipient's choice. Promoter shall distribute funds no later than ninety (90) days following Recipient's acceptance of the business grant.
Recipient's opportunity to participate in the Grant is not transferable.
By accepting the opportunity to participate in the Grant, Recipient agrees to the use of their name, likeness, voice, image, and biographical information in any of Promoter's publicity material without further compensation, unless prohibited by law. Any personal data relating to Recipient or any other applicants will be used solely in accordance with current federal and state data protection legislation. For more information see Promoter's Privacy Policy located at privacy policy.
Where legally required, Recipient's name will be available upon request twenty-eight (28) days after the closing date for the contest, but no later than one (1) year after the closing date for the contest. To request Recipient's name, please send the request in a stamped addressed envelope to the following address:
Business.org 5202 W Douglas Corrigan Way, Salt Lake City, UT 84116.
Promoter reserves the right to cancel or amend the Grant and these Terms and Conditions without notice.
Promoter's decision in respect of all matters to do with the Grant will be final.
The Grant and these Terms and Conditions will be governed by Utah law.
By submitting an application for the Grant, applicants unconditionally accept and agree to be bound by these Terms and Conditions and all discretionary decisions of Promoter, which are final and binding in all respects.  Should an applicant win the Grant, they must be available at the email address in the enrollment to receive their win notification and instructions on how to claim their Grant. Promoter is not responsible for changes to applicants' email addresses.
Promoter reserves the right, in its sole discretion, to cancel, modify, or suspend the Grant and Grant should viruses, bugs, unauthorized human intervention, technical failures, or any factor beyond Promoter's reasonable control corrupt the administration, security, fairness, integrity, or proper operation of the Grant. In such event, Promoter reserves the right to award the Grant from among the eligible entries received up to the time of impairment. Promoter reserves the right, in its sole discretion, to disqualify any individual it finds to be tampering with the entry process or the operation of the contest or to be acting in violation of these Terms and Conditions or any other promotion or in an unsportsmanlike or disruptive manner. Any attempt by any person to deliberately damage Promoter's website or undermine the legitimate operation of this Grant may be a violation of criminal and civil laws, and should such an attempt be made, Promoter reserves the right to seek damages from any such person to the fullest extent permitted by law. Promoter's failure to enforce any term of these Terms and Conditions shall not constitute a waiver of any right or remedy.
Applicants agree that: (1) any and all disputes, claims, and causes of action arising out of or connected with this Grant and any Grant shall be resolved individually, without resort to any form of class action, and exclusively by JAMS for final and binding arbitration under its Streamlined Arbitration Rules & Procedures, to be held in Salt Lake City, Utah, before a single arbitrator, who shall be a retired judge. The arbitration shall be a confidential proceeding, closed to the general public. The arbitrator shall issue a written opinion stating the essential findings and conclusions upon which the arbitrator's award is based. The parties will share equally in payment of the arbitrator's fees and arbitration expenses and any other costs unique to the arbitration hearing (recognizing that each side bears its own deposition, witness, expert and attorneys' fees and other expenses to the same extent as if the matter were being heard in court). Neither party shall be entitled or permitted to commence or maintain any action in a court of law with respect to any matter in dispute until such matter shall have been submitted to arbitration as herein provided and then only for the enforcement of the arbitrator's award. Nothing in this paragraph shall affect either party's ability to seek from a court injunctive or equitable relief at any time; (2) any and all claims, judgments and awards shall be limited to actual out-of-pocket costs incurred, including costs associated with entering this Grant, but in no event attorneys' fees; and (3) under no circumstances will any applicant be permitted to obtain awards for, and applicants hereby waive, all rights to claim, punitive, incidental, and consequential damages and any other damages, other than for actual out-of-pocket expenses, and any and all rights to have damages multiplied or otherwise increased. SOME JURISDICTIONS DO NOT ALLOW THE LIMITATION OR EXCLUSION OF LIABILITY FOR INCIDENTAL OR CONSEQUENTIAL DAMAGES, SO THE ABOVE MAY NOT APPLY TO YOU.
Promoter and its parents, subsidiaries and affiliated companies, assume no liability and are not responsible for, and participants hereby forever waive any rights to any claim in connection with, errors and/or ambiguity: (a) in the Grant; (b) in any related advertising or promotions of the Grant; and/or (c) in these Terms and Conditions. In the event of any ambiguity(s) or error(s) in these Terms and Conditions, Promoter reserves the right to modify these Terms and Conditions for clarification purposes or to correct any such error(s) without materially affecting the terms and conditions of the Grant.
This Grant is administered by Business.org and is not affiliated with, sponsored by, or endorsed by any of the parties mentioned above.