magicJack VoIP Review 2023
With plans starting at $43 a year coupled with expanded capabilities, it's easy to see why people love magicJack.
Data as of 12/20/22. Offers and availability may vary by location and are subject to change.
magicJack is great for small-business owners who want a simple, low-cost VoIP system. It is a universal serial bus (USB) plug that can be connected in minutes—talk about easy. And magicJack customers pay an up-front fee so they don't have to worry about monthly charges.
Although its customer service has received criticisms in online reviews, magicJack has a new Concierge service that promises to improve customer support.
The bottom line: If you're a busy small-business owner or sole proprietor with simple calling needs, magicJack might be for you.
magicJack plans and pricing
Data as of 12/20/22. Offers and availability may vary by location and are subject to change.
magicJack is best for small businesses on a budget
magicJack is a phone replacement product that uses your internet to make calls as opposed to a terrestrial landline. In doing this, it enables your calls to be made at a fraction of the price without compromising quality—perfect for businesses on a budget. The magicJack VoIP service allows unlimited phone calls to any destination within the United States, Canada, Puerto Rico, and the Virgin Islands. Let's take a closer look to see if magicJack is right for your business.
magicJack features explained
magicJack is about as simple as VoIP gets, but there are a few pieces that will make it operate smoothly. Here's a look at the products and services you'll need.
This is magicJack's primary VoIP phone USB adapter, which can easily be plugged into your internet router and set up to use straight away. The adapters are neat and compact, and can be used without too much adjustment to your existing phone set up. This plug can be installed and used in seconds, offering clear and high-quality voice calls. It works by using your high-speed internet connection to make calls from either your home phone, computer, or cell phone.
The magicJack app is a companion app that comes free with any magicJack device and subscription. The app lets you utilize the product's internet call capabilities straight from your own smartphone. This gives you the freedom to make and take calls wherever you are—provided you have a good internet connection—without being tied to a landline within your property.
The app works on any iOS or Android device. To get started, users can simply go to the Apple or Google Play store and download the app. When you sign up for a subscription, you'll be provided with a magicJack username and password. You can use this to log in and start using it immediately.
magicJack's Concierge offering is a customer care package that gives magicJack users access to a customer support team over the phone. The Concierge service also allows existing customers to receive a device replacement at a discounted rate. But Concierge isn't free—it will require an additional $14.99 for one year.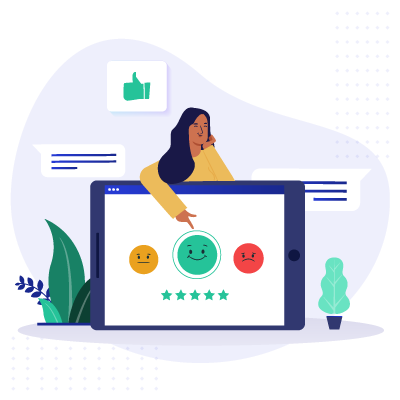 Expert Advice, Straight to Your Inbox
Gain confidence in your business future with our weekly simple solutions newsletter.
magicJack plans and features
Each magicJack plan has these key VoIP features:
Unlimited calling
Voicemail
Automated call screening
Call blocking
Unlike many VoIP providers, magicJack doesn't have tiered plans. Instead, you can sign up for a one-year, three-year, or five-year plan. Because you pay the fee upfront, you can do away with expensive monthly phone bills. And magicJack makes it easy to renew the service if you want to continue using it.
If you're worried about giving up your phone number, don't be. For a small extra cost, you'll be able to keep your phone number. Plus, you'll also get access to a companion app that allows you to make and receive calls on your cell phone.
Affordable
Easy to set up
Keep your current phone number
Mobile accessibility
No call quality guarantee
Unreliable area code connections
Poor customer service
magicJack is a simple solution for many small-business owners. Let's talk about the pros that make its services and products worth considering.
Low-cost yearly subscription. magicJack is cheaper than most options available on the market, especially if you like the unlimited calls option. It's also a significantly lower cost than what you'd pay to use a terrestrial landline (around $50 per month). But note that international calls require using a prepaid card.
Easy set up. You'll be able to set up your magicJack in under five minutes. Simply plug your USB device into your computer or router, download the magicJack software, enter your account details, and you're ready to go.
Free mobile use. The magicJack app means you won't be limited to making and receiving VoIP calls on your computer. As long as you have a mobile device and high-speed internet connection, you'll be able to use your magicJack to make calls. And in case you're wondering, the app is free for all magicJack users.
Best Business VoIP Providers
While magicJack seems like the ideal VoIP device for busy small-business owners on a budget, there are some weaknesses you should consider.
Unsatisfactory customer service. You may never actually have to call customer service because your magicJack works perfectly well, but if you need some help, it could be quite difficult getting the support you need. In online reviews, customers complain about it being exceptionally hard to speak to a real person. And when they do get through, a common complaint is that an agent's English is often hard to understand. Overall, online reviewers express frustration when trying to resolve a problem.
Area code connectivity. magicJack has been known to struggle connecting calls in certain areas. This means that calls cannot be reliably connected, depending on where you're calling from. For example, calls to area codes like 471 may work perfectly well, but calls in the 891 area might not work. While it's not a common problem, it's one you should know about.
No guarantee for call quality. For the majority of customers, magicJack calls are satisfactory and clear, however, there are users who struggle making quality phone calls. Unfortunately, magicJack doesn't offer a call quality guarantee, so if you do purchase a subscription and it doesn't work well in your area or it doesn't sit right with your broadband connection, you're stuck with it
magicJack vs. top competitors
| | | | | |
| --- | --- | --- | --- | --- |
| Brand | Starting price | Unlimited calling | Other features | Learn more |
| magicJack | $43.99/yr. | Yes, in the US and Canada | Team messaging, document sharing, voicemail to text | View Plans |
| Ooma | $19.95/user/mo. | Yes, in the US and Canada | | View Plans |
| Nextiva | $17.95/user/mo.** | Yes, in the US | Voicemail to email, free number porting | View Plans |
| | $26.00/user/mo.** | No | Voicemail to email, virtual fax, up to 3 extensions | View Plans |
| | $19.99/user/mo. | Yes | Unlimited texts, mobile and desktop apps | View Plans |
Data as of 12/20/22. Offers and availability may vary by location and are subject to change.
*With annual billing
**With a 36-month agreement on 100+ users plan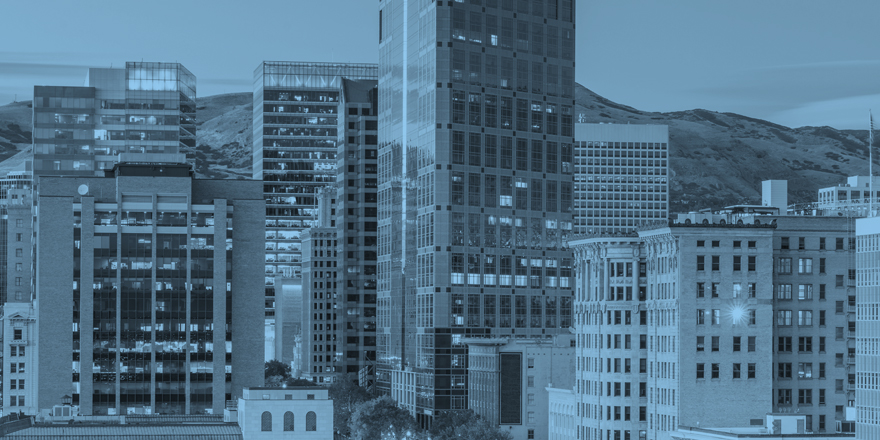 Get your business connected
RingCentral is our top VoIP choice for small businesses because of its unlimited domestic business phone and messaging, starting at just $19.99/mo.
Adaptable to your business needs from equipment rentals to toll-free numbers

Global infrastructure with an easy setup

Easy to scale and find a plan that works for you—regardless of your business's size
Overall, magicJack is one of the most affordable services on the market. It does everything you would want a VoIP phone service provider to do and in most cases, it does this exceptionally well. If you have a high-speed internet connection, you shouldn't encounter many (if any) issues with the service and product. But if you are concerned about running into problems, opt for the Concierge package along with your subscription.
The ease of set up makes magicJack an excellent option for anyone who wants to use their new phone service right away. The app is also great for users who are always on the go and require flexibility from their VoIP phone system.
Still not sure whether magicJack is right for your business? Compare brands with our Best Mobile VoIP Providers of 2021.
Is magicJack any good?
Overall, the magicJack service is very good. It's extremely affordable and very easy to set up. You simply pay an up-front fee for the year, plug the USB plug into your computer or router, download the software, and you're good to go. You can make unlimited calls and can even make and receive calls from your mobile device.
How much is magicJack per month?
magicJack charges its users per year at a low cost. Packages include a 1-year subscription for $43, a 3-year subscription for $79, or a 5-year subscription for $109.
Who are the competitors to magicJack?
magicJack competitors include Ooma, VoiPLy, 1-VoIP, Axvoice, and Callcentric. Deciding which provider is best depends entirely on your individual demands and specifications.
How does magicJack compare to Vonage in terms of offerings?
Vonage provides a no-contract service from $19.99 per line, per month and offers a broader range of features which some customers would argue are better. However, magicJack has a basic plan for $39 a year, which is much lower. The service you choose depends on your specific needs.
To determine magicJack's star rating, we looked at pricing, overall value, small business expertise, and VoIP features, among other factors.
Disclaimer
At Business.org, our research is meant to offer general product and service recommendations. We don't guarantee that our suggestions will work best for each individual or business, so consider your unique needs when choosing products and services.