HughesNet Business Internet Review 2023
Raise your rural revenue. Offering satellite speeds up to 25 Mbps, HughesNet beams up a great budget option for businesses that lack access to earth-based connections.
Data as of 12/19/22. Offers and availability may vary by location and are subject to change.
It may no longer be the Wild West for businesses needing internet in remote areas, but your options may be limited if you want high-speed internet. Satellite dish rural internet offers a way to stay connected—like DSL, cable, and fiber—to businesses without access to terrestrial internet.
Between the only two high-speed satellite options available—Viasat vs. HughesNet—HughesNet will go easier on your business internet budget. Certain details—like contract lengths, internet reliability, and installation costs—are similar between the two, but as far as cost goes, HughesNet is the cheaper option for monthly service, if not technically "high speed."
Best HughesNet plans for small businesses
| | | |
| --- | --- | --- |
| Plan | HughesNet Business 100 | HughesNet Business 35 |
| Best for | Most data | Most affordable |
| Starting price | $159.99/mo. | $79.99/mo. |
| Total data usage | 100 GB | 35 GB |
| Learn more | View Plans | View Plans |
Data as of 12/19/22. Offers and availability may vary by location and are subject to change.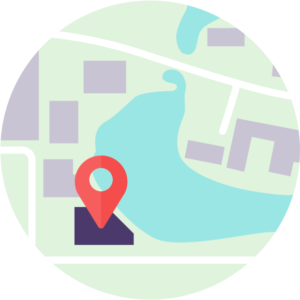 Enter your zip code to find the best business internet providers in your area.
Things to consider about HughesNet for business
Thanks to the technological constraints of satellite internet, HughesNet service plans don't differ by speed. All service plans get you the same 25 Mbps download speed and 3 Mbps upload speed. So if satellite is your only small-business internet option, think about what's most important to you right now: more data or lower costs?
If your business requires lots of data, the best option is the HughesNet Business 100 plan. It's a pricey $159.99 per month, but you'll need this top-tier data plan to do the most intensive online work with many users. You get 75 GB of Anytime Data and 25 GB of Daytime Data.
On the other hand, if you're price sensitive and don't have heavy data and internet congestion problems (like large-file downloading and videoconferencing), we recommend the low-cost Business 35 plan. It's reasonably priced at $79.99 per month and lets you connect a couple of devices for basic internet usage. You're allowed 10GB of Anytime Data and 25GB of Daytime Data.
When it comes to satellite internet, the most important factors to consider are speed, price, and reliability. Here's a quick look at how HughesNet stacks up.
Highest satellite speeds available
Reasonable prices for mid-tier data usage plans
Free professional installation
Built-in business-ready Wi-Fi
Two-year contracts
Potential latency problems
Just-average customer service
HughesNet satellite internet plans, pricing, and speed
Picking a HughesNet Gen 5 satellite service plan for your business means choosing how much data you think you'll need to use each month—and how much you're willing to pay for it.
Compare all HughesNet business internet plans
| | | | | |
| --- | --- | --- | --- | --- |
| Plan | Business 35 | Business 50 | Business 75 | Business 100 |
| Starting price | $79.99/mo. | $94.99/mo. | $124.99/mo. | $159.99/mo. |
| Total data usage | 35 GB | 50 GB | 75 GB | 100 GB |
| Recommended number of users | 2-3 users | Up to 5 users | Up to 5 users | Up to 10 users |
| Learn more | View Plans | View Plans | View Plans | View Plans |
Data as of 12/19/22. Offers and availability may vary by location and are subject to change.
There are no unlimited data deals in satellite internet. Your monthly data allowances are split between Anytime Data and Daytime Data. The cheapest plans come with the sparsest data allowances, and you'll have to pay more to get more data.
The first three plans allow 25 Mbps of data during the peak hours of the day. To get more out of your Daytime Data, you need to purchase the more expensive plans.
So what happens if your employees stream one too many YouTube videos?  HughesNet won't charge you extra or shut off your service for going over your limits—but it will reduce your speed for the rest of the month. So think carefully about what online processing your business will be doing at different times of the day before you make your decision.
Hint
To avoid going over your Daytime Data allowance, HughesNet recommends you run heavy data processing after hours.
If you need to connect only a few users and devices for minimal internet browsing, downloads, and file sharing, you can get away with the plans in the 35 to 75 GB total data usage range. But businesses that need to have about 10 or more connected devices at a time and want to run more sophisticated and data-heavy services will need to buy up to the 100 GB options.
Bundles to complete the package
Like most cable, DSL, and fiber internet plans we reviewed, HughesNet offers several ways to bundle internet and other services—like phone or TV—to save money.
HughesNet Voice: For $29.95 per month on top of your internet plan, you can add satellite phone services to a bundle. HughesNet Voice comes with free activation and features like caller ID and voicemail. You can also get promotional discounts on business phone equipment.
TV: HughesNet doesn't provide its own TV service, but you may be able to get a discount on satellite TV by choosing a HughesNet partner like DIRECTV. If you need to keep customers or guests entertained, ask if you can snag a discount by combining offers.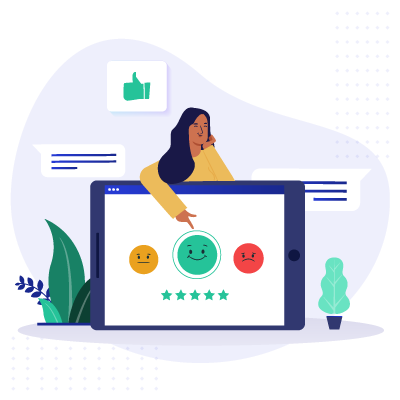 Expert Advice, Straight to Your Inbox
Gain confidence in your business future with our weekly simple solutions newsletter.
Reliability and security with no guarantees
Reliability is where satellite internet tends to fall down when compared to cable, DSL, and fiber alternatives. Although the technology is improving, the massive physical distance between your business and the satellites orbiting the planet leads to inevitable delays and outages. Unfortunately, that's just the name of the satellite game.
HughesNet doesn't offer any service level agreements for internet uptime or latency—probably due to the choppy nature of all satellite internet services. The company does say that your business data is secure, but we couldn't find any specific details about the level of security or the encryption provided through its network.
Support and service: Standard fare
HughesNet customer service and support is a mixed bag. If your internet goes down or you're having trouble with your receiver, you can reach out to the company by phone, in an online chat, or via your online account. But we didn't come across any technical support guarantees or extra support packages.
On the other hand, HughesNet does offer maintenance plans starting at $12.99 per month to give you access to repair and service technicians in a pinch. Read more about these plans in the technology section below.
"Customer service and support is a mixed bag with HughesNet."
The Better Business Bureau, an industry standard rating organization, gives Hughes Network Systems—HughesNet's parent company—an A+ rating.1 The rating reflects the BBB's opinion of how well an organization responds to customer complaints. So, that perfect A+ score is worth noting, considering the poor reputation most internet service providers have with the public.
Technology add-ons and built-ins
HughesNet doesn't offer a ton of bells and whistles with its small-business internet, but there are some impressive technology details to call out.
HD video streaming: Because high-definition streaming is so data intensive, you have to opt-in to get access to it on your HughesNet plan. Just be wary of your data usage limits if you choose to stream in HD.
Online services and app: Log in to your HughesNet account or mobile app to view and pay your bill, check the usage meter, opt in or out of HD streaming, and more.
Static IPs: Many businesses want IP addresses that don't change, called static IPs, for hosting servers, remote access, or VPNs. HughesNet allows you the option of a static IP but doesn't recommend running a VPN because it can cause 50% to 70% reductions in speed.
Wi-Fi: Every HughesNet business plan comes with a modem that has Wi-Fi built right into it. It's easy to set up and run a secure Wi-Fi network for employees and a separate one for your customers or guests. The modem uses both 2.4 GHz and 5 GHz technology, which are attuned for network range and speed, respectively.
HughesNet Business Internet vs. top competitors
| | | | | |
| --- | --- | --- | --- | --- |
| Provider | Starting price (per month) | Download speeds | Features | Learn more |
| | $79.99 | 12 to 100 Mbps | Decent satellite speeds, free installation | View Plans |
| | $69.00 | 200 to 940 Mbps | Symmetric fiber speeds, affordable near-gigabit plan | View Plans |
| | Starting at $54.98 | 300 to 940 Mbps | Affordable high-speed options, downloads up to 2,000 Mbps | View Plans |
| | $50.00 | 25 to 1,000 Mbps | Downloads up to 1,000 Mbps, superior customer service | View Plans |
| | $69.99 | 35 to 1,000 Mbps | 24/7 support, competitive pricing | View Plans |
Data as of 12/19/22. Offers and availability may vary by location and are subject to change.
The fine print: Installation, fees, and contracts
There are several finer details of HughesNet business internet you don't want to miss.
"Basic installation is free, but HughesNet charges for any "non-standard" installation items."
HughesNet professional installation is totally free for business internet. The technician will install your satellite receiver, modem, and connect your service at no charge.
Well, that's not quite the whole story. Basic installation is free, but HughesNet charges for any "non-standard" installation items. What's considered non-standard? Any of these items:
Any networking or computer configuration beyond the standard network built into the Wi-Fi modem
Rental costs needed to lift equipment onto tall buildings
Repeat site surveys by HughesNet technicians
Structure building or removal costs required to support your service or costs associated with obscuring the cables connected to your HughesNet devices
You can expect installation to last four to six hours, but large organizations may need more time. You (or the employee responsible for the internet service) must be onsite for the duration of the installation. Sorry, you can't install the service yourself. It's much too complicated.
Finally, all HughesNet business plans have contracts of 24 months unless you purchase the equipment outright. In that case, you have no contract. Here's how the contracts, fees, and hardware details break down in more detail:2
Hardware costs (antenna, radio, and Wi-Fi modem)

$299.99 to purchase
$19.99 per month to lease

Standard installation costs
Lease costs: $99.99 set-up fee
No commitment setup: one time fee of $9.99
You can also buy maintenance plans for between $11.95 and $27.75 per month. Maintenance plans give you access to quick service checks or repairs of your equipment and service. The more you pay for a maintenance plan, the quicker you can expect a technician to respond to issues.
The main issue with HughesNet business internet is that there is no unlimited data deal with satellite internet which might cause some extra work to stay within monthly data allowances. Even then, HughesNet still beats the competition in total cost, top speeds, and more. 
Although latency and customer service are ongoing problems, HughesNet edges out victory as the best satellite internet for small businesses.
Learn more about how HughesNet stacks up against the satellite competition with our guide to the best satellite internet providers for rural businesses.
FAQs about HughesNet Business Internet
Thinking of launching your business with satellite internet? First, make sure you know what you're getting yourself into.
Which is better, HughesNet or Exede/Viasat?
We looked at dozens of factors when reviewing HughesNet business satellite internet, including cost, data caps, customer service, and more. Analyzing this information meant comparing HughesNet to its major competitor: Viasat (formerly Exede).
As far as speed is concerned, with its recent upgrade to 100 Mbps downloads (with upload speeds still in the 4 Mbps ballpark), Viasat leaves HughesNet in the dust. But with plans that range between $175 and $500 a month, Viasat would have a bigger impact on a small business's budget. HughesNet's $69.99 to $199.99 monthly plans may be 75% slower than the new satellite bar set by Viasat, but they're a bit easier on the bottom line.
Weigh your business internet needs carefully before jumping into a contract with either provider. You may find that you can get by with HughesNet's more moderate speeds and avoid busting your budget.
Learn more about how HughesNet stacks up against the satellite competition with our guide to the best satellite internet providers for rural businesses.
How fast is satellite internet?
Commercially available satellite technology can deliver moderately fast internet speeds. Businesses can get download speeds up to 25 Mbps with HughesNet.
These speeds are much lower than advertised speeds offered by many DSL and cable internet providers. Satellite's sluggishness is due to the physical distance required to send data to and from orbital stations—at distances reaching 22,000 miles away.3
Distance leads to another challenge inherent with satellite internet: latency. Sometimes called lag or ping, latency is the total time a piece of information takes to complete a round trip from your internet's origin to your device.
How does satellite internet work?
Satellite internet providers like HughesNet give you access to the internet from communications satellites orbiting the Earth. To use the internet, your provider installs a dish receiver on your property in a location that has a clear line of sight to the sky. The receiver is then connected to a satellite-capable modem.
You can connect devices like computers, smartphones, or point-of-sale systems to satellite internet connections just like you can with cable or digital subscriber line (DSL) connections. Satellite internet lets you browse the web, download files, stream audio and video, and run online business software.
Satellite internet can be provided to businesses located in areas where high-speed DSL or cable internet is unavailable, making it especially important for businesses in rural or remote locations.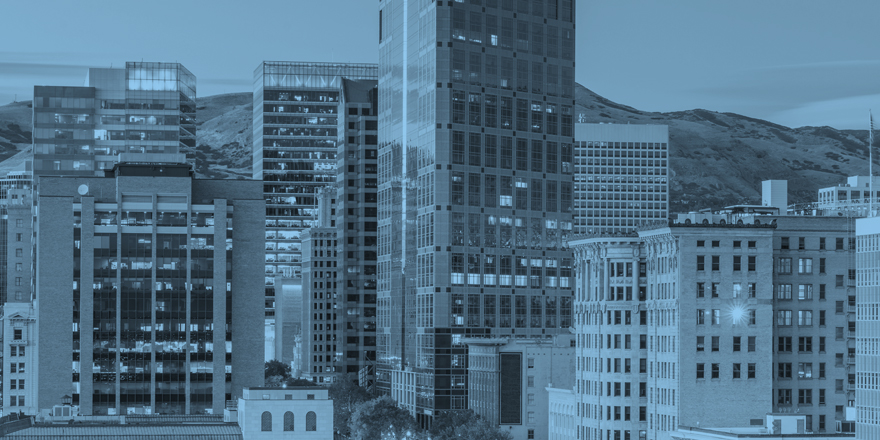 Not sure which option will help you grow?
Transform your business with a free assessment, and get a tailored recommendation for services that will drive better results.
Look out
Latency and throttling are bound to be a problem on any satellite plan. If your business will seriously suffer from lagging internet, choose land-based internet—DSL, cable, or fiber—if you can.
Average internet latency is much higher with satellite internet than land-based internet, which can cause problems with highly interactive online computing, such as HD streaming, file sharing, and Voice over Internet Protocol (VoIP) services.
The good news is both major satellite internet providers—HughesNet and Exede (Viasat)—plan to launch vastly improved satellite systems, which should increase speeds and reduce latency.
We looked at HughesNet's pricing, availability, technology and add-ons, overall value, small business expertise, and average internet speeds, among other factors.
Disclaimer
At Business.org, our research is meant to offer general product and service recommendations. We don't guarantee that our suggestions will work best for each individual or business, so consider your unique needs when choosing products and services.