Windows or OS X? How to Choose the Best Operating System for Your Business
Computer operating systems are a necessity. Business owners have two main commercial operating systems (OS) to choose from, which are Windows and OS X, what more times than not, come pre-loaded on business laptops and desktop computers.
You can run a business on either, but each has respective strengths and weaknesses. Read on to find the best choice for your business.
Long the standard operating system for businesses, Microsoft Windows remains the most popular OS. Windows XP was dominant in business for years, but Microsoft stopped supporting it in 2014. The computer giant continues to push Windows 10, which was released in 2015, as the fresh, new OS.
Because Windows, in all its varieties, is so widely popular, you are less likely to have compatibility issues when sharing files with other organizations. And the familiar interface means that there will be less time wasted on learning a new OS. Windows also offers the largest library of commercial software and gives you access to a large amount of freeware and shareware.
You'll have more options for hardware with Windows than with any other operating system. Drivers are easily available, and you can pick and choose your various components for your PC itself.
Unfortunately, maintenance-free operation is not one of Windows' strong points. This is due to the vast variety of possible hardware and software options, which makes testing all configurations impossible. Crashes are therefore more frequent than on other operating systems. To avoid OS freezes, restart your system once a day.
Windows is inherently insecure. It is highly susceptible to viruses and other malware. The sheer number of programs written to compromise Windows computers is immense. Windows users have less open source software available to them, compared to users of OS X.
Bottom Line: If security, content creation, and access to open source software are not your first concerns, choose Windows 10. You'll be on the same page as the majority of other businesses.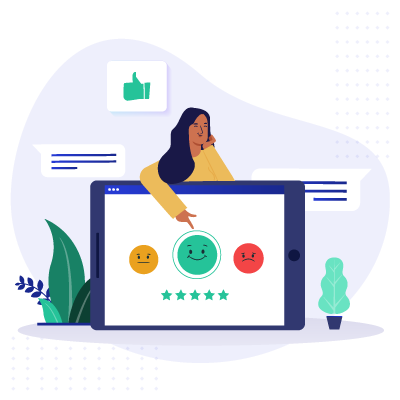 Expert Advice, Straight to Your Inbox
Gain confidence in your business future with our weekly simple solutions newsletter.
Long known as the easiest-to-use of operating systems, Apple's OS X still deserves that title. Apple is one of the most popular brands in California and Massachusetts and their products are renowned for content creation. Like Linux, it's a variant of Unix, and shares many of its benefits. However, its high price tag is a deterrent for many businesses.
OS X and many of its applications are optimized around creating content, whether written or visual. It makes the process hassle-free, seamless, and pleasurable. And the emphasis on user interface is unparalleled. This OS is much more stable than any Windows system.
Users of OS X have access to much of the vast available library of free, open source software. While the amount of OS X malware is increasing, there is far less than that which targets Windows machines. However, users should still take reasonable security measures.
The initial cost of investment may turn off many businesses from adopting OS X as their main operating system. Apple tends to update OS X about once a year. The annual cost of chasing these upgrades can add up. OS X runs only on Apple hardware. While this hardware tends to be state of the art, if there's a hardware platform you'd rather use, it's not an option.
Bottom Line: Content creators and technophobes with deep pockets should strongly consider the latest version of OS X.
---
Choosing an OS for your business is as much a matter of personal taste as it is of practical considerations. Lovers of great design may choose OS X. And the bread-and-butter, functionality-first crowd is likely to choose Windows. Just make sure your needs will be met before you make an investment.