6 Ways to Improve Database Security
It doesn't matter how big your business is, or what industry you operate in—database and IT security are always important. We live in a world where automation and online delivery is not just there to support our business operations—it's also expected by customers and clients, especially those who want access to everything at the touch of a button. 
For some companies, database security doesn't become a priority until something goes wrong, and they end up facing damage control that demands huge amounts of time, expense, and resources. For small and medium businesses, this can lead to the collapse of the company altogether. 
Ensuring the best possible level of security for your business isn't just advised, it's integral to safeguarding the future of your business and its people. It might seem overwhelming, but we're here to help you create the best possible database security in-house, without turning to expensive external companies and services.
This isn't as complex as it sounds—in fact, most of us have been doing it since we were teenagers and set up our very first email account. Securing the user access to your business database essentially means putting a series of barriers in place to keep out those who shouldn't be able to get in, including:
Passwords
Account locking functions
Deactivation of accounts when staff leave
Tailored user access depending on content and job role
These barriers can ensure that only those who need access to the database can get into it. Tailored user access is particularly useful for businesses that work with multiple clients or across multiple operational fields, as it separates different databases and areas of work and prevents cross-contamination.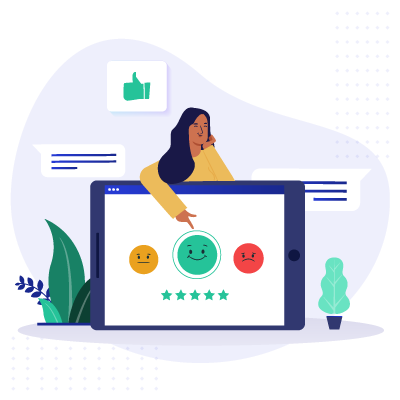 Expert Advice, Straight to Your Inbox
Gain confidence in your business future with our weekly simple solutions newsletter.
Likewise, the account locking function, which locks an account after three or four incorrect login attempts, not only keeps the wrong users out of a specific database, but can also inform senior staff that someone is trying to access a database they shouldn't be.
However, passwords are where we really want to focus on here. Passwords are such a simple yet undervalued tool when it comes to database security—and so many of us aren't using them to their full advantage. A good password is one that no one will guess; a great password is one that you can barely remember yourself, due to the unique and complex combination of letters, numbers, and characters.
When it comes to setting a strong password, we have a few best practices to share:
Don't use the same password on more than one account.
Don't use a common phrase—sophisticated programs can break through these in minutes.
Switch out letters for numbers and special characters where possible to really make your password as unique and impenetrable as possible.
Require employees to change their passwords every 90 days.
2. Keep your database hidden
So much of what you do as a small-business owner is around being discovered and found by your target audience. However, for the benefit of database security, you need to take off your customer service cap and pull on your business briefs—this point is all about keeping your database hidden, and subsequently safer.
The best and easiest way to keep your database secure is to ensure that no one can find it. Far too often we see database access being placed front and center on the homepage of the employee portal, or even open to access through a link sent via an internal email or message. But all of these systems, from your employee portal to your internal email server, are easily hacked by professionals. If they can find the database, then they can access it too.
Hide database access with a series of steps that an employee must go through successfully (like those passwords we discussed in the last point), and hide your database from search engines using a robots.txt file.
Best Small Business Firewalls
3. Monitor and keep track of your database activity
In the password and user access section we talked about keeping track of those who attempt to access a database that they shouldn't. It's this kind of activity that you need to keep track of and trace back to its origin.
Monitoring should coincide with alerting the relevant team members when any hacking attempt is made, so that the right parties can jump right on it and ensure that no vital or important information is lost or exposed. This includes knowing when a hacking attempt has been made and recognizing any unauthorized account activity, as well as being alerted if an account is accessed from a new or unexpected device (such as another team member's computer or a mobile device).   
4. Test, test, and test again
One of the most effective and efficient ways of improving and keeping on top of database security is to do your best to hack into it. That means getting your most sophisticated IT-loving employees to do all they can to hack into or access your database, flagging holes and access routes that you might not have considered yourself. Think like a hacker, and you will eventually arm yourself with all the tools you need to keep them out.
If you're in any doubt about the sophistication of your testing capability, you can always bring in an external third-party service to do high-level testing and report on weak areas that need addressing.
5. Break your database into bite-size chunks
The easiest databases to hack into are those that are broad, with a wide range of users. It may seem easier to contain all your business operations and information in one central database, but this means that every user is logging into the same space—and this makes it vulnerable. 
Instead of creating one secure database, break the content and information into smaller chunks, with users given access only to the segments that their job requires. A good way of managing this is to hire a central administrator whose job it is to monitor activity across all segments and manage any access requests from other areas (for example, an IT technician who needs to access a specific database area to test its security).
Encrypting data means keeping your data saved in a format that is unreadable and indecipherable to an outside hacker. You know how your saved passwords always look like a series of asterisks? That's encryption (albeit a very basic example), ensuring that if someone were to visit that site on your device, they wouldn't see your password.
Investing in encryption software is an easy and foolproof way to safeguard your database and ensure that anyone trying to hack in is unable to read the information presented in the database.
How can small businesses secure their databases against cyber threats?
There are several steps your small business can take to keep safe from cyberattacks. Setting up strong passwords, hiding your database, and testing your security are some of the ways you can ensure your business is protected.
How can a small business hide its network?
Hiding your network from cyberattackers is one of key actions you can take to protect your small business from attack. Never place your database in an easily viewable location—like on the first page of your website.
There are a variety of ways to protect and improve your database security. While it may seem overwhelming and potentially expensive, you can implement the six steps we've provided without the support of a costly third-party service provider. A high level of database security is vital for protecting both your business and your reputation, so make sure to channel the right amount of time and money into getting it right.
Wondering whether an in-house or outsourced IT department is best to keep your company secure? Find more information to help you decide in Outsourcing vs. In-house IT Help Desk.
Disclaimer
At Business.org, our research is meant to offer general product and service recommendations. We don't guarantee that our suggestions will work best for each individual or business, so consider your unique needs when choosing products and services.