Invoice2go is a simple solution to the problem of sending and getting paid on an invoice, but it's not the most fully featured option.
Data as of 12/22/22. Offers and availability may vary by location and are subject to change.
*Current offer when billed annually
Invoice2go allows you to send invoices and estimates from your smartphone. It's as simple as that. You download the app, sign up for an account, and start sending invoices right away. It's a fast way to invoice your clients or send them estimates on the cost of your work.
Above and beyond that, there's not much else to recommend about Invoice2go. It would be a perfect tool if it wasn't so expensive. There are monthly fees and processing fees and neither are in the cheap zone.
So should anybody use this app? Yes, in some cases it can be useful. But we'll have to dig a little deeper to see when it's actually useful.
Invoice2go is best for invoicing in a pinch
If you're in a situation where you need to send an invoice and all you have is your smartphone, a quick search for "invoice" on most app stores will rank Invoice2go as a top result. Once you click on it and sign up for an account, you can send an invoice. It's that easy.
If you like the interface and don't mind paying a little more on the pricing front, Invoice2go is a great option, but there are other options out there with more features, a better price, and a lot more growth flexibility.
This is why our stance on Invoice2go is mostly neutral. We say it's worth a try. In fact, Invoice2go even offers a free trial period. After the trial is over, if you like it, stick with it. But if you need a little more out of your invoicing or want a better price, look somewhere else.
Plans and processing fees
Compare Invoice2go to top competitors
Data as of 12/22/22. Offers and availability may vary by location and are subject to change.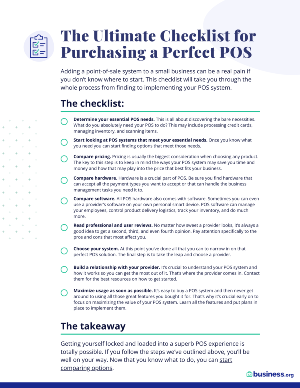 Follow these steps to purchase the perfect POS system
Read our free ultimate checklist for finding the right POS for your business. Don't get saddled with the wrong system. Enter your email and the checklist will arrive promptly.
Simple invoicing tools
Financial report generator
Limited functionality
Pricing
The best thing about Invoice2go is simplicity. It's an app that does one thing. There's no messing around with extra features—just enter the information and send your customer an invoice or estimate.
The one little extra feature Invoice2go does have is a financial reporting tool. This tool takes the data of your sales and turns it into helpful charts that make it easy to track the progress of your business. It's not super detailed, but it's a nice little extra.
We've already talked about Invoice2go's high costs, but it should be noted that if you need to process a lot of invoices, Invoice2go is too expensive compared to opening a Square account.
Where Invoice2go falls most short is in more complicated invoicing needs like recurring invoices. It also doesn't have any tools for expanding your payment-taking resources. For example, with Square, if you decide you want to start accepting credit cards in a mobile reader, you can order one and do so.
With Invoice2go, what you see is what you get. It's not much, but it mostly works.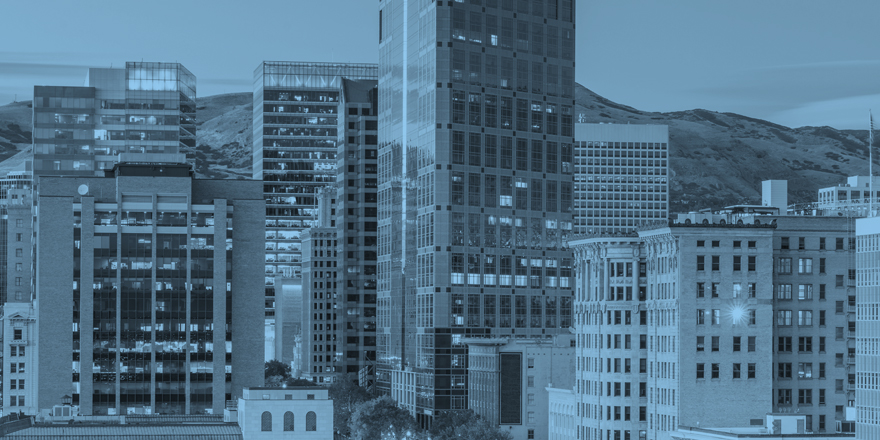 Ready to start accepting credit cards?
Square lets you get started for free. The account is free, the app is free, and your first mobile card reader is free. You simply pay as you process.
Invoice2go had a lot of positive user reviews in its early days. It was a bit cheaper and even simpler in its early iterations. Over time, however, Invoice2go has raised its prices to the dismay of many users.
Even though Invoice2go may have an overall positive score on some app stores, it seems to be the trend that most recent reviews are negative. People complain about getting upgraded to a more expensive plan without asking for it and about the rising costs of the monthly subscriptions every year.
Many users have also complained about invoices not showing up in customer email inboxes.
Positive reviewers, on the other hand, love the simplicity and turn-key invoice solution that Invoice2go has put together.
Invoice2go is an OK product. It's functional, if a bit bare, and a tad too expensive. But it may be worth a shot if you're looking for a way to make invoices on your smartphone. We would recommend, however, that you check out Square invoicing as well. It's a cheaper and more sensible service.
If you need more than just an invoicing tool for your payment processing, you may want to check out our recommendations for the best payment processors.
We examined Invoice2go by looking for essential invoicing features needed in a modern business setting. We also compared its pricing to other top providers on the market. Finally, we examined third-party user and professional reviews to confirm and validate our research.
Disclaimer
At Business.org, our research is meant to offer general product and service recommendations. We don't guarantee that our suggestions will work best for each individual or business, so consider your unique needs when choosing products and services.