What Is Real-Time Inventory Management?
If you've been researching inventory management, chances are you've seen your fair share of sites advocating for real-time inventory solutions. Real-time inventory management basically means your system tracks the movement of your products in real time.
In plain English, that means your system can track each item's exact location and status, and it records changes as soon as they happen. So if you transfer 100 widgets to your second warehouse, your system can register those changes live.
Real-time inventory management has a lot of benefits, but we'll be honest: not every business needs it. We break down everything you need to know about real-time inventory systems—including how to know if real-time inventory management software is right for you.
How does real-time inventory management work?
Lower likelihood of stockouts
Less lost inventory
Easier inventory management across multiple locations, warehouses, and sales channels
More accurate accounting
Higher costs to implement and maintain
Overkill for some businesses
Real-time inventory management is basically just another term for perpetual inventory management. Instead of manually counting your inventory at the end of a set period, you keep tabs on the up-to-the-minute status of every item in your inventory—constantly.
As we mentioned already, real-time systems have a lot of advantages (which is why so many experts say they're preferable to periodic or manual systems). But real-time inventory management has some drawbacks too, which may discourage certain businesses.
Prevents stock shortages. Real-time inventory management systems aim to avoid the classic downfall of periodic inventory systems: stock shortages. If you sell more products than you'd forecasted, a real-time system can warn you to reorder stock well before you run out of inventory.
In a periodic system, on the other hand, you wouldn't verify your low stock levels until the end of the month or the end of the quarter, which may be too late to place an order and ensure you have enough inventory to meet customer demand.
Shows current stock anytime. Real-time inventory management also improves your inventory visibility, meaning you can see at a glance how many items you have at any given location. That makes it easy to manage inventory levels between multiple warehouses or retail outlets and gauge whether you need to reorder products or simply shuffle them between locations. You can even manage your inventory between multiple sales channels (like mobile locations, brick-and-mortar locations, online stores, and seller marketplaces like Amazon or Etsy).
Real-time inventory management automates standard inventory processes and provides more transparency into the current state of your inventory.
Makes goods easy to find. Enhanced inventory visibility also reduces the risk that you'll lose track of your inventory, since you can track the location of every widget. Some software solutions even allow you to map your storage and track product location down to the square foot on the warehouse floor. That minimizes the chance that you'll forget where you placed new shipments or lose track of the number of items in stock at each of your locations.
Ensures accurate financial planning. Finally, real-time inventory management can make your accounting more accurate. Because real-time systems track each item's location, they can effectively determine the exact cost of storage for that item. That makes your cost of goods sold (COGS) calculation more accurate. Plus, real-time inventory management software can integrate with your point-of-sale (POS) software and your accounting software—automatically recording the exact COGS and revenue generated from each item sold.
In summary, real-time inventory management automates standard inventory processes and provides more transparency into the current state of your inventory. This helps you make smarter business decisions that can ultimately help you save both time and money.
Let's get down to brass tacks.
Real-time inventory management systems can be expensive. To run a system that's accessible via multiple computers or locations, you'll definitely need to invest in a cloud-based inventory management software. That's automatically pricier than just doing it yourself by hand. And while you certainly can run a real-time inventory system without barcode scanners or radio-frequency identification (RFID) tags, we wouldn't recommend trying.That means real-time inventory systems have a steep up-front price tag.
But you've also got to consider the ongoing costs of such a system. Most inventory management software comes with a monthly fee. And you'll need to replace or repair scanning hardware as needed. You may even have to overhaul your hardware entirely at some point in the future if your tech gets outdated.
The cost alone might be enough to deter startups and single-location businesses—and that's okay. Because honestly, a real-time system is overkill for some companies. If your business isn't handling high-volume sales, if you only manage a single location, or if you don't see frequent fluxes in customer demand, a periodic system could still be completely effective.
Best Inventory Management Software
What you need for a real-time inventory management system
Once you decide that a real-time inventory management system is right for your business, there are a few things you'll need to get started.
Manually tracking every individual widget on your shelves is more work than anyone can handle, so you'll definitely need to start with an inventory management software. That being said, not every inventory software offers real-time tracking—some are designed specifically for periodic inventory management.
We also recommend getting a cloud-based inventory software—especially if you're incorporating hardware or tracking inventory across multiple locations. With cloud-based software, you and your employees can access and update your inventory tracking from anywhere. Plus, it can connect with barcode scanners and RFID scanners to record events as they happen. That makes it easier to keep everyone in your business on the same page and ensure your system is as up-to-date as possible.
Sure, you can manually track each item in your system every time you move it. But who has the time? Hardware like barcode scanners and RFID tags make the process simpler. Instead of manually entering each item number into your software, you can simply scan it and move on.
Just take care to perform maintenance on your hardware when needed—otherwise you could find that an entire truckload of product was shipped to your second warehouse, but none of it was scanned because the RFID reader in the warehouse receiving area wasn't working properly.
You'll also want to make sure that all of your employees are properly trained on your inventory processes (including how your scanners and other hardware should be used). If just one employee scans shipment barcodes instead of item barcodes, it could wreak havoc throughout the rest of your system.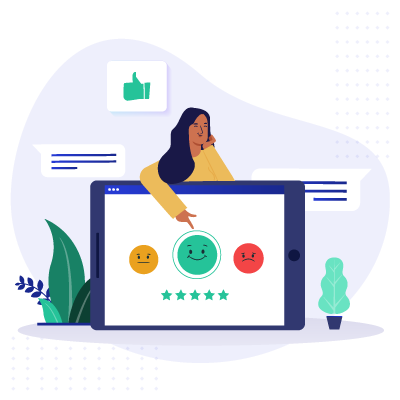 Expert Advice, Straight to Your Inbox
Gain confidence in your business future with our weekly simple solutions newsletter.
Real-time management allows you to track individual items in your inventory in real time (go figure, right?). This gives you greater insight into the status of your inventory and stock levels across multiple warehouses. With enhanced inventory visibility, you can make smarter, more business-savvy choices that benefit your company's bottom line.
However, real-time inventory management systems require more of a financial investment in the form of cloud-based software and scanning hardware. The cost of a real-time system may make it unfeasible for smaller businesses—and frankly, not every business needs to track inventory in real time.
But if your company does a high volume of sales, sees regular fluctuations in customer demand, or conducts business across multiple locations or sales channels, a real-time inventory management system is well worth the investment.
Ready to get started? Check out our rankings of top cloud-based inventory management software to get the ball rolling.
Disclaimer
At Business.org, our research is meant to offer general product and service recommendations. We don't guarantee that our suggestions will work best for each individual or business, so consider your unique needs when choosing products and services.