What Is a Stock Keeping Unit?
Using SKU numbers can help you organize your inventory management system, provide better customer service, and make smarter business decisions. But how?
As your business grows and matures, your inventory needs grow too. But launching into inventory management can be overwhelming at first—especially with all the technical jargon slung around in even the most well-intentioned tutorials.
SKU (pronounced "skew") is one of those terms that inventory experts use offhandedly as if everyone already knows what it means. SKUs can help you track your store's inventory, keep your warehouse organized, and build your brand, so it's important to understand what SKUs are, why they're important, and how to use them.
Here's a brief overview to get you started.
SKU is short for stock keeping unit, so it's helpful to understand just what stock keeping means. Basically, it's another term for checking your inventory to ensure you have the right products in stock when you need them. It can include anything from supply chain management to packing and shipping. It can even include stock taking (physically counting your inventory to confirm the amount you have on hand).
Stock keeping units are essentially the inventory items you're trying to track. However, when most people use the term SKU, they're actually referring to the SKU number, which is used to monitor item locations, stock levels, and more.
While many businesses use real-time inventory management software to store their SKU numbers and track stock movement as it happens, fancy software isn't strictly necessary. You can use a simple Excel spreadsheet to record and track your inventory just as neatly—even if it's a bit more time-consuming. Either way, though, SKUs can help you keep your tracking as neat and accurate as possible.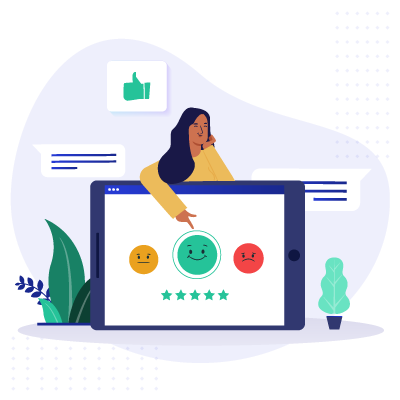 Expert Advice, Straight to Your Inbox
Gain confidence in your business future with our weekly simple solutions newsletter.
So exactly what is the purpose of a SKU? Stock keeping units are alphanumeric serial numbers that help you identify individual products. SKUs are unique identifiers only used by your business, so you can set them up anyway you like.
Each part of the SKU corresponds to a product detail. So theoretically, you should be able to look at a product SKU and immediately identify relevant details like color, brand, and size.
So let's say you're running a clothes store. You might decide that you want your SKUs to track item manufacturer, style, color, and size. In that case, you could come up with a numeric code to represent each detail (like "0001" for blue and "0002" for red). Or you could use letters. Or both, like in the example below:
1001-2011-PURP-XSMAL
We've decided to represent the manufacturer information for this item with a numeric designation (1001). Then we have a numeric representation of the clothing style. In this case, "20" means this item is a top, while "11" specifies that it's a T-shirt. Next we have a four-letter representation of the color (purple), followed by a four-letter code for the size (extra small).
Again, you can set up your SKUs any way you like. And as long as you're consistent, anyone familiar with your SKU system should be able to identify an item's manufacturer, style, color, and size simply by checking out the item SKU.
Of course, not all of us were gifted with a perfect memory. That's where barcodes come in handy.
SKUs can easily be made into scannable barcodes, which should pull up all the product information automatically. This keeps your inventory system accurate while offering several advantages that we'll discuss later.
Like we mentioned, SKUs are unique numbers used only by your business. However, SKUs aren't the only numbers that can be used to identify your products. These are often confused with the following types of item numbers:
Universal product code (UPC): This is an item code used by all businesses selling that item.
Manufacturer code: This is the code assigned to the item by the manufacturer. Manufacturer codes usually help production companies identify the item's batch number and parts details (just in case they're needed for warranty or recall purposes).
EAN codes: The European Article Number codes are very similar to UPC barcodes—they're just in the format preferred in Europe.
Examples of how to use SKUs
Inventory tracking
SKUs are a foundational part of most modern inventory tracking systems—especially when paired with a scannable barcode.
The SKU can be scanned at every point along your product's path from warehouse to sale. That gives you location data that can be uploaded to your inventory management software so you can see exactly where your products are at any given moment.
If you wanted to, you could even assign SKU numbers to each bin in your warehouse. That way, your warehouse employees could easily scan the location where they stored your products for easy reference later.
Let's say you have a customer who comes in and tries on the purple shirt we used in our example earlier. If they like it, they might want to buy three or four purple T-shirts. In that case, they may ask an employee if there are any more in stock in the back room.
In the old days, a retail employee would have to physically walk to the back room to check current inventory levels for the purple T-shirt. But now, with a SKU number and a scanner, that employee could simply scan the unique product code on the shirt's tag and immediately see the number of extra small purple T-shirts the store currently has in stock.
This makes for a better user experience for your customers and an easier time for your employees, which (hopefully) translates into more sales for you.
Recommending related items
You ever wonder how Amazon and Google are able to recommend similar products to the ones you've looked at on their websites? It's all thanks to SKUs.
These e-commerce platforms assign their own unique item numbers to each product they sell. And because these SKUs identify details about the product, the company is able to easily pick out other items that match the same criteria.
So let's say your retail employee checks their stock and realizes they don't have any more purple T-shirts in an extra small. They can use the product SKU to quickly identify other items in your inventory that are similar and recommend those alternatives to the customer instead (like an extra small blue T-shirt). This helps maintain customer loyalty and ensure your shoppers get what they need even if it isn't an exact match.
Calculating per-item performance
You can also use SKU management to track sales performance by product. So if you want to know how well your extra small purple T-shirts are selling, you can simply look up inventory turnover (the number of items sold) and sales numbers by SKU.
Monitoring performance by SKU helps you make better decisions about which items your e-commerce or brick-and-mortar business should reorder and which ones you should discontinue.
Before you actually try to create SKU numbers for your products, you should establish some ground rules.
First, what do you want to track? There are no wrong answers, but you should try to pick details that are consistent for every product sold within your business. Your SKU system should remain consistent across all your items, so you shouldn't try to track each item's wind resistance rating (for example) if that product detail applies to only a small portion of the products in your catalog.
Here are some of the most commonly tracked product details in SKUs:
Size
Style
Color
Material
Brand
Manufacturer
Price
Product type
Best Inventory Management Software
While there are no wrong answers for how you should make your SKUs, there are a few things you should try to avoid.
Making your SKUs too long. Some Inventory management software can't handle product numbers that are too long. Try to keep your SKU creations as short as possible.
Using numbers that look like letters (and vice versa). You'll thank us if you ever have to input a code by hand. Trying to distinguish 1s from I's and l's can be tricky.
Being too generic. If you sell two different styles of purple T-shirts from the same manufacturer or brand, you may need to get a bit creative with your codes to ensure you don't have any duplicate SKUs.
There are a ton of free SKU generators online that can help you create SKU numbers en masse for all your products. Tradegecko, for instance, offers a free SKU generator that can export all of your SKUs to a CSV file, which you can open in Excel anytime.
FAQs about SKUs
How do I create a SKU?
To create a SKU, simply determine the details you wish to track for each product (such as brand, size, or color). Decide on an alphanumeric code for each designation and put them together in a consistent pattern. This forms a unique serial number that you can use to track inventory and sales business-wide.
We recommend making it easy on yourself by using a free online SKU generator like the one mentioned above. Trust us—you'll be glad you did.
What is a SKU used for in retail?
Brick-and-mortar retail stores and e-commerce businesses alike use SKU numbers to track inventory movement, determine how much inventory they have on hand, and calculate sales performance. SKUs can also be used to recommend similar products to your customers, either online or in person.
How are stock keeping units used in service-based industries?
Stock keeping units don't only have to be for physical products in your warehouse. These unique codes can also be applied to service units, like an hour of work. Using SKUs to track time can be really useful when calculating billing for services rendered and even tracking employee time.
What's the difference between a SKU and a UPC code?
While UPC codes are universal item numbers used by every business, SKUs are unique to the business selling the item. This keeps shoppers from trying to find a better deal elsewhere by running a Google search for your item number. No such luck with UPCs. Keep in mind that SKUs and UPCs are both different from manufacturer numbers, which track manufacturer details for the product (like batching and parts info).
SKUs are vital for businesses trying to track inventory, especially if they're using an inventory management software system. SKUs provide greater resources for tracking performance metrics while also enabling better customer service—both in person and in online marketplaces like Etsy or Amazon.
Want to know more about SKUs and how they relate to inventory management? Check out our article on the importance of inventory management software to learn more.
Disclaimer
At Business.org, our research is meant to offer general product and service recommendations. We don't guarantee that our suggestions will work best for each individual or business, so consider your unique needs when choosing products and services.