Everything You Need to Know about IT Inventory Management
Need a way to manage your IT assets? Inventory management software can help.
Last Updated: several months ago
We rewrote this article to give you a more accurate and concise overview of IT asset management, how it differs from inventory management, and how to implement it in your business.
IT inventory management (often called IT asset management or IT asset tracking) has a lot in common with run-of-the-mill inventory management. But unlike regular inventory management, you don't have to manage purchase orders, deal with manufacturing schedules, and track every item from development to sale.
But just what is IT inventory management? And do you need an IT inventory management software to do it right? Here's what you need to know.
Inventory management vs. asset management
Inventory management systems have a lot in common with asset management, but when it comes down to it, they're two completely different tools.
Long story short, inventory management helps you monitor stock levels on things you sell (essentially, your products). On the other hand, asset management helps you keep track of things you own (like employee computers or mobile devices).
With asset management, you don't have to deal so much with production and manufacturing, supply chain management, third-party logistics, customer demand planning, or order fulfillment. You also don't have to worry about tracking inventory levels across multiple sales channels.
That being said, effective asset management has a lot in common with inventory management. With asset tracking, you're basically running a just-in-time inventory management system—you need to forecast when you'll need to replace or provide maintenance for your assets, then order new assets or schedule maintenance with enough lead time to ensure you get what you need when you need it.
So even though you're not dealing with retail sales tracking, your asset management software should help you forecast when items or service will be needed, the costs associated with your assets, and the physical location of each of your IT assets.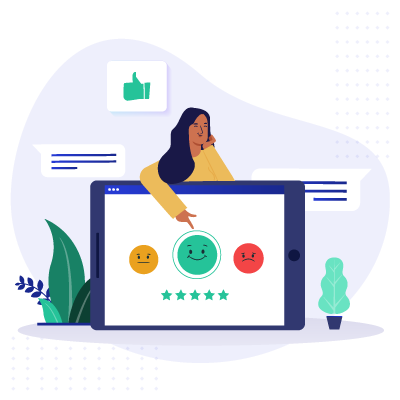 Expert Advice, Straight to Your Inbox
Gain confidence in your business future with our weekly simple solutions newsletter.
How to manage your IT assets
If you're looking to find an IT inventory management solution, there are a few processes you'll need to implement. When done right, this system should help you track IT inventory within your company, as well as IT costs and the demand for new assets and maintenance.
Take stock of your assets
The first thing you'll need to do is figure out which assets you currently have and where they are. Count the computers, mobile devices, barcode scanners, and any other IT assets owned by your company, and take note of how well each asset is operating. Be sure to include any items stored (but not currently in use) in your warehouse or on the shelf of the IT office.
As part of this step, you may want to consider tagging each asset with barcode labels, QR codes, or radio-frequency identification (RFID) tags. Keeping track of your IT assets is a lot easier if you can simply scan a label every time you distribute hardware or provide maintenance on a device.
Keep in mind, though, that some labeling methods can be pricey. RFID tagging, for instance, requires you to buy all your RFID labels, as well as specialty scanners (since RFID codes can't be scanned by regular barcode scanners).
Monitor depreciation rates and maintenance needs
Next, you'll need to start tracking depreciation of your assets over time. When the item is in use, how long can it last before you need a new one? Do your assets "go bad" or depreciate in value if they just sit on a warehouse shelf for a while?
Asset management systems should also track maintenance on your assets. How often does each item need to be serviced? How long does it take for your IT team to perform that maintenance? Or do you need to bring in a third party to handle it?
Once you've started to track this data, it gives you an excellent picture of your IT assets. You can then use this info to guide your IT stock control decisions—like when to order new supplies based on demand or how many new IT employees to hire.
And if you track your IT assets using an IT inventory management software, you can integrate with your retail inventory tools and accounting software. That way, your accounting software can calculate the exact cost of your IT inventory and take it into account.
Evaluate the cost of your assets
Another data point you'll need to track in your asset management system is the costs associated with each asset in your IT inventory. And we're not just talking about the purchase price of each employee device:
Cost of maintenance: Whether you're paying an IT employee to handle maintenance internally or paying for third-party repairs, maintenance of your IT assets costs time and money.
Cost of software: If an IT asset needs to be replaced, you may have to pay for the cost of the hardware, plus fork over cash to install the software you need.
Supply chain costs: When you order new assets, what does it cost to ship those assets to your business?
Storage costs: If you have any assets not currently in use, it's reasonable to assume that they're taking up storage space in your warehouse or IT office. Storage space isn't free, so take that into account as well.
You can also track any discounts or deals offered by your suppliers. Many vendors are happy to provide discounts on your orders when you buy in bulk, which may make it more economical to order all your new hardware for the year at once. And if you're not sure, you can always apply inventory management's economic order quantity (EOQ) formula to make sure you're getting the best deal.
What is the economic order quantity formula?
Total inventory cost = (price per unit x total units purchased) + [(holding cost per unit x quantity per order) ÷ 2] + [(fixed cost per order x total units purchased) ÷ quantity per order]
That's relatively advanced stuff, so if you're still confused, be sure to check out this
guide to the EOQ formula
for a more in-depth explanation.
Ultimately, all this data helps you make smart decisions for your business. Tracking shipping costs for your IT assets, for instance, may help you identify areas in your supply chain management that could use some work. Plus, if you know how much your IT assets cost to maintain and store, you can properly allocate some of your business's cash flow.
Find an asset management software
Good news: asset management software isn't strictly necessary. Since many IT assets require infrequent maintenance or replacement, small businesses don't have as much information to juggle as larger companies.
That being said, inventory tracking software does make it easier to track and maintain your IT assets. For starters, IT inventory software keeps real-time data, so your system stays up-to-date and accurate. Cloud-based inventory software can also be accessed by employees at multiple warehouses or locations—or even via app. This ensures you have the most accurate picture of your IT assets across your entire company.
IT inventory software can also integrate with other software solutions to make your business processes as smooth as possible. You can integrate your IT inventory software with your regular inventory management solution to track supply chain costs and purchase orders on new equipment. You can also integrate your inventory software with your accounting software—that way, all your costs are automatically ported over into your business's bookkeeping without you spending time on manual entry.
Often called IT asset management, IT inventory systems help you keep tabs on the non-retail tech items your business owns (rather than the inventory your business sells). To implement an IT asset management solution, you'll need to take stock of your current IT inventory, and you may want to consider using RFID, QR, or barcode labels to make tracking easier in the future.
From there, you'll need to track the depreciation rates and costs of your IT inventory, including purchasing costs, new software, maintenance, storing, and shipping. You can also opt to use inventory software to track your assets across multiple locations and integrate with your other business management software solutions.
Did you know that many regular inventory software solutions provide tools for asset tracking and IT processes? Check out our favorite inventory management services to learn more.
Disclaimer: At Business.org, our research is meant to offer general product and service recommendations. We don't guarantee that our suggestions will work best for each individual or business, so consider your unique needs when choosing products and services.