The Business.org Aspiring Entrepreneur Scholarship: Write 500 Words for $500
Are you an aspiring entrepreneur currently attending college? Apply for the $500 Business.org Scholarship, which helps cover crucial school expenses.
Small businesses form the backbone of the US economy—and nothing has hammered that point home quite like the recent COVID-19 crisis. Since small-business owners employ nearly 50% of the US population, adding 1.6 million jobs in the last year alone, they're absolutely essential to keeping our communities running.1
So if you're currently in school hoping to become a small-business owner, we want to support you however we can. (And with fall semester's status still up in the air for many universities, we want to provide a little extra stability too.) That's why we're offering aspiring entrepreneurs a $500 scholarship to help fund crucial school expenses like textbooks, on-campus room and board, and course supplies.
Interested? We're looking for 500-word essays from current college students responding to this prompt: How is your education empowering you to become part of the small-business community? We'll choose our recipient based on the criteria below.
Scholarship application requirements
Who can apply: Any student who is currently enrolled at an educational institution and has a GPA of 3.0 or higher on a scale of 4. Applicants can be an undergraduate freshman, sophomore, junior, or senior.
How to apply: Fill out the form below and include your 500-word essay answering the following prompt: How does your education empower you to become a part of the small-business community?
Essay criteria: Essays will be judged on composition, originality, and relevance to the prompt. Entries with poor grammar and spelling may not be considered.
Application deadline: September 7, 2020
The scholarship recipient will be contacted by September 30, 2020.
Apply for Business.org's 2020 Scholarship
The application period is now closed
Thank you for your interest in the $500 Business.org Scholarship!
The application deadline was September 7, 2020, and has since passed.
If you're interested in future opportunities, sign up for our email newsletter below to keep up to date on the latest news and reports from Business.org.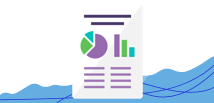 Get Access to Our Research Reports
Provide your email to receive our reports on small-business and industry trends.
As an aspiring entrepreneur, you're not just shoring up your own economic future—you're laying the groundwork for the entire country's economic future. We're rooting for you!
Terms and Conditions

Applicant Eligibility
Applicant must be a U.S. Citizen or Legal Resident of the United States.
Employees of Business.org, its parents, affiliates and subsidiaries, participating advertising and promotion agencies, and prize suppliers (and members of their immediate family and/or those living in the same household of each such employee) are not eligible.
Current freshmen, sophomores, juniors, seniors, and graduate students: Applicants must have a cumulative college grade point average of at least 3.0 on a 4-point scale, and be currently enrolled full-time at an accredited college or university.


Description of Funds
The recipient will receive a one-time $500 disbursement to be applied to qualified education expenses, including tuition and fees required to enroll at or attend an eligible educational institution, and course-related expenses such as fees, books, supplies, and equipment that are required for courses at the eligible educational institution for the 2020-21 academic year. Funds are provided by Business.org. Payment is issued by Business.org, made payable to the student and mailed after September 30, 2020. If the funds are not used for qualified education expenses recipients shall be responsible for all applicable taxes on the funds.


Recipient Selection and Announcements
The recipient is selected after a team of judges reviews all entries, after the deadline of September 7, 2020. Applicants are judged on composition, originality, and how well they address the prompt. The recipient will be announced on September 30, 2020.


Eligible Educational Institutions
The institution must be accredited and listed on the official website of the U.S. Department of Education. Applicants attending military academies are ineligible for this scholarship. All school transfers are subject to accreditation approval.


Permissions
Business.org reserves the right to alter or discontinue this program at any time without notice. All essay submissions and photographs become the property of Business.org and may be reposted or displayed online, in whole or part, without notification. Business.org shall be entitled to use, alter, or delete submissions for any purpose whatsoever without compensation to applicants.


Sponsor Information and Scholarship Conditions

The sponsor of this scholarship is Business.org whose principal office is located at 5202 W. Douglas Corrigan Way, Salt Lake City, UT 84116.


There is NO APPLICATION FEE TO APPLY. Any additional consideration otherwise given by entrants will not improve one's chances of receiving the scholarship.


Route to entry for the scholarship and details of how to enter are available via URL. Individuals may apply by clicking on the participation link on Business.org's website. Upon clicking the participation link, applicants will be asked to provide their name and contact information so that Business.org can notify the recipient of the results.


Closing date for applications will be September 7th, 2020 at 11:59:59pm MST. After this date no further applications will be permitted.


Only one recipient will be selected from the entire pool of eligible applicants.


Recipient will be chosen by a panel of judges appointed by Business.org.


The recipient will be notified by email and/or letter on September 30th, 2020. If the recipient cannot be contacted or does not claim the scholarship within 14 days of notification, we reserve the right to withdraw the scholarship from the recipient and pick a replacement recipient.


Business.org will notify the recipient how the scholarship can be collected.


The recipient will receive a one-time $500 scholarship to be applied to qualified education expenses.


The scholarship is not transferable.


The recipient agrees to the use of his/her name and image in any publicity material. Any other personal data relating to the recipient or any other applicants will be used solely in accordance with current federal and state data protection legislation and will not be disclosed to a third party without the applicant's prior consent.


The recipient's name will be available 35 days after closing date by sending a stamped addressed envelope to the following address:Business.org
Scholarship Coordinator
5202 W. Douglas Corrigan Way
Salt Lake City, UT 84116


Business.org's decision in respect of all matters to do with the scholarship will be final and no correspondence will be entered into.


Business.org accepts no responsibility for applications not received for whatever reason. Business.org reserves the right to cancel or amend the scholarship and these terms and conditions without notice in the event of a catastrophe, war, civil or military disturbance, act of God or any actual or anticipated breach of any applicable law or regulation or any other event outside of Business.org's control.


Business.org will notify applicants of material changes to the scholarship as soon as practicable.


Business.org is not responsible for inaccurate scholarship details supplied to any applicant by any third party connected with this competition.


This scholarship and these terms and conditions will be governed by Utah law and any disputes will be subject to the exclusive jurisdiction of the courts of Utah.


This scholarship is in no way sponsored, endorsed or administered by, or associated with, Facebook, Twitter or any other social network. You are providing your information to Business.org and not to any other party. The information provided will be used in conjunction with the Privacy Policy found at Business.org.