SiteGround Hosting Review 2023: Is SiteGround the Right Choice for Your Business?
In today's world, building a website for your business is no longer optional. And just as important is choosing the right hosting provider.
Data effective 12/15/2022. At publishing time, pricing and features are current but are subject to change. Offers may not be available in all areas.
Bottom line: SiteGround is great for its straightforward, easily understood plan choices that are excellent for beginners. However, the company struggles with its loading times, bandwidth limits, and expensive pricing that constantly fluctuates throughout the year, all of which are factors that make it difficult to subscribe long-term.
If you have more time: Finding a hosting provider for your business website might sound like a boring task, but it's not a decision you should take lightly. That's because when it comes to web hosting, you're deciding on so much more than just another vendor: you're choosing the foundation on which your business website is built.
With that in mind, it's also important to understand that not all web hosting providers are created equally. Each comes with its own unique combination of pros and cons.
When it comes to cost and performance, SiteGround shines. Its customer service is less dazzling. But if your highest priority is getting the most bang for your buck—especially if you have a straightforward website—SiteGround could be the right choice for your business site.
Compare SiteGround web hosting plans in 2023
| | | | |
| --- | --- | --- | --- |
| Type | Best for | Starting cost | Learn more |
| Shared web hosting | Straightforward sites with less than 10K monthly traffic | $2.99/mo. | View Plans |
| Managed WordPress hosting | WordPress websites | $2.99/mo. | View Plans |
| Managed WooCommerce hosting | WordPress websites running a WooCommerce store | $2.99/mo. | View Plans |
| Managed cloud hosting | Enterprise, high-traffic websites that need fast speeds | $100.00/mo. | View Plans |
Data effective 12/15/2022. At publishing time, pricing and features are current but are subject to change. Offers may not be available in all areas.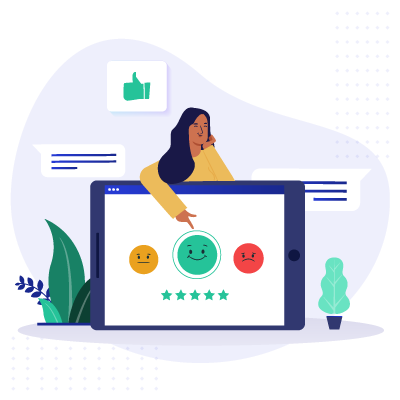 Expert Advice, Straight to Your Inbox
Gain confidence in your business future with our weekly simple solutions newsletter.
Shared hosting, managed WordPress, and managed WooCommerce hosting packages from SiteGround
Most affordable website hosting packages
Live customer support available 24/7/365
Ultra-fast servers
Top-notch security powered by Let's Encrypt
Easy website management
Free, automated daily backups for your website
99.99% uptime guaranteed (annually)
Server resources shared with other customers
Insufficient resources for high-traffic websites
Certain features not available for the lower-tiered (StartUp and GrowBig) plans
For newer businesses, or for existing businesses that receive less than 100,000 visits per month, the shared hosting and managed WordPress hosting plans are the most affordable way to host your website on SiteGround.
Let's take a closer look at the differences between SiteGround's managed WordPress and shared hosting packages to help you determine which plan is right for you.
The biggest difference is that SiteGround's managed WordPress hosting accounts are—you guessed it—optimized for hosting WordPress websites. But shared hosting accounts will support any type of website you've created.
So what makes SiteGround's WordPress plans a great option? For starters, SiteGround uses its own proprietary WordPress caching system called the SuperCacher. It's also developed a custom WordPress plugin that's automatically installed on all of its managed WordPress hosting plans. Together, these SuperCacher tools help speed up your website by caching results from your database as well as caching dynamic data.
Another perk to SiteGround's WordPress plans is the one-click WordPress staging tool. This feature allows you to create a copy of your production environment (live website) in a single click. This means you can test new code, implement new features, or modify the design of your website in a separate environment that's not available for anyone else to see.
Then, once you're happy with the changes you've made, you can commit (push) those changes back to your live website with just one click. We should note that SiteGround automatically makes a backup of your live site before moving any of your changes over from the staging environment. So if there's ever a case where you need to undo your changes, you can do so with just one click as well.
SiteGround shared hosting plans
Data effective 12/15/2022. At publishing time, pricing and features are current but are subject to change. Offers may not be available in all areas.
SiteGround managed WordPress and WooCommerce hosting plans
Data effective 12/15/2022. At publishing time, pricing and features are current but are subject to change. Offers may not be available in all areas.
StartUp vs. GrowBig vs. GoGeek plans
SiteGround's shared hosting and managed WordPress hosting plans include three tiers: StartUp, GrowBig, and GoGeek. Let's break down the three most important differences between these hosting plans:
For their GrowBig and GoGeek hosting plans, SiteGround provides one free professional website migration (or transfer) for your existing website from your current hosting provider. Professional website migrations are still available on the StartUp plans, but it'll cost you extra.
Advanced priority support
If you need tech support, you can reach out to SiteGround via live chat or the service's web-based ticket system. But folks with the GoGeek hosting plans will get the highest priority with the most experienced support agents available. Think of it like FASTPASS at Disneyland but for when you urgently need tech support.
If you're processing online payments, you have to meet the Payment Card Industry (PCI) data security standards. SiteGround maintains basic PCI compliance standards for all of its GoGeek servers. So you're covered if your website doesn't process or store credit card transactions itself but uses a third-party professional service (such as Stripe or PayPal) instead.
Fully managed cloud hosting packages from SiteGround
Unmatched resource efficiency and site speed
Auto-scalable resources without rebooting
Priority support available 24/7 with no waiting
Fully managed infrastructure and server software
7x offsite data backups with no data loss guaranteed
4x datacenters & free CDN for increased speed
99.99% uptime guaranteed (annually)
Significantly more expensive prices than shared hosting
Finite SSD space & monthly data transfers
Initial setup that may require help from a developer
For larger businesses, or for websites that need to maintain peak performance at all times, take a look at SiteGround's cloud hosting or dedicated hosting.
The biggest benefit of SiteGround's cloud hosting packages is that the resources you purchase are dedicated exclusively toward your website. This means you won't be sharing any of your server's processing power, memory, storage, or monthly data transfer with any other SiteGround customers. That ensures optimal performance for your website at all times.
On top of these dedicated resources, SiteGround has also developed an auto-scaling feature for its cloud hosting plans. That means you can automatically add any additional server resources without rebooting. Think of this as on-demand resources that can be automatically adjusted by your server, on the fly, to ensure your website is available 24/7. This is a great way to future-proof your website against traffic spikes. Even better, you'll only be required to pay for these additional resources on an as-needed basis.
Fully managed cloud hosting packages
Data effective 12/15/2022. At publishing time, pricing and features are current but are subject to change. Offers may not be available in all areas.
The standout features on the cloud hosting plans are a bit more technical than their shared hosting counterparts. Here are the features that really make cloud hosting plans shine:
Fully managed infrastructure and server software
SiteGround configures and manages all of the infrastructure and server software for cloud hosting customers. That means SiteGround's system administrators are there 24/7 to keep your server up and running. And that allows you to stay focused on what you do best: running your business.
7x daily offsite data backups
SiteGround automatically keeps seven offsite backups of your entire cloud hosting account from seven consecutive days. Keeping your multiple backups offsite means that SiteGround can guarantee none of your company's data will ever be lost.
A content delivery network (CDN) refers to a group of globally distributed servers that work together to deliver internet content (such as HTML, style sheets, JavaScript files, images, and videos) to each user as quickly as possible. Sound like another term for web hosting? Not quite. SiteGround works with its CDN to boost your site's performance (load time) and security. Think of it as another awesome gadget in SiteGround's hosting tool kit.
Uptime guarantees are one of the most critical metrics to pay attention to when selecting a hosting provider for your website. Luckily, SiteGround provides an industry-leading 99.99% uptime guarantee. You'll notice many other hosting providers advertise a 99.9% uptime guarantee annually, so we translated these guarantees into real daily, weekly, monthly, and annual downtime stats for you.
| | | | | |
| --- | --- | --- | --- | --- |
| Uptime | Daily downtime | Weekly downtime | Monthly downtime | Annual downtime |
| 99.9% | 1.48 min. | 10.11 min. | 43.8 min. | 8.76 hrs. |
| 99.99% | 8.64 sec. | 1.01 min. | 4.38 min. | 52.56 min. |
Can your online business afford an extra 8.76 hours of downtime every year? If the answer is no, SiteGround's 99.99% uptime guarantee may seal the deal for you.
SitSiteGround can offer that impressive uptime guarantee because of its security solutions. SiteGround's web hosting security team has been building its own security solutions for more than 10 years. Standout features include secure account isolation, proactive server monitoring, custom Linux containers (LXC), and a proprietary anti-AI bot.
How does SiteGround stack up against other hosting providers?
It's true that SiteGround provides hosting solutions for businesses of all sizes. But when it comes to the most important pain points online businesses face, how does it fare against the competition?
We've rated SiteGround's web hosting packages for four of the most important metrics to business owners: overall security, uptime guarantee, loading time, and customer service.
Compare SiteGround vs. competitors
| | | | | |
| --- | --- | --- | --- | --- |
| Brand | | | | |
| Entry-level pricing | $2.99/mo. | $2.95/mo. | $2.99/mo. | $20.00/mo. |
| Uptime guarantee | 99.99% | 99.99% | 99.9% | 99.9% |
| Hosting for any website | Yes | Yes | Yes | No (WordPress only) |
| Free SSL certificate | 2 cores | 2 cores | 3 cores | 4 cores |
| Free CDN | Yes | Yes | No | Yes |
| Free domain name | No | Yes | Yes | No |
| Money-back guarantee | 30 days | 30 days | 90 days | 60 days |
| Unlimited free emails | Yes | Yes | Yes | Yes |
| Automated backups | Daily | No | No | Daily |
| Get Started | View Plans | View Plans | View Plans | View Plans |
Data effective 12/15/2022. At publishing time, pricing and features are current but are subject to change. Offers may not be available in all areas.
SiteGround security and uptime guarantee: 5/5
SiteGround has one of the most impressive security measures we've seen in website hosting. The company's talented DevOps team has been pioneering advanced web hosting security solutions for more than a decade. Back in 2008, the team developed what is still one of today's best security isolations for shared hosting accounts. In plain English, this means that no account on any shared server can affect the data of another account on the same server.
SiteGround also implemented its own Linux Containers (LXC) technology, which is extremely efficient and stable, ensuring your site stays up and running during unexpected traffic spikes. SiteGround's DevOps team even wrote multiple patches for the core Linux Kernal, which are now in the official code of the Linux Kernal itself. Talk about impressive.
On top of this, SiteGround employs its own proactive server monitoring. Server monitoring checks your server status and makes repairs in real time—or before the problem even impacts your server performance. SiteGround's server monitoring is extremely lightweight, meaning it can check the servers' statuses more frequently than standard monitoring systems allow.
SiteGround's anti-bot AI protects your site from malicious attacks by botnets. In fact, across all of its servers, SiteGround's AI solutions actively intercept between 500,000 and 2 million of these malicious attacks every hour.1 With protection like that, you can rest easy knowing your website will stay up and running so your customers don't miss out.
Working together, these systems allow SiteGround to securely provide a 99.99% uptime guarantee annually. That means your website won't go offline for more than one hour across an entire calendar year. That's more uptime than most hosting providers guarantee.
SiteGround load time: 3/5
With SiteGround's impressive technology stack, some of the fastest hardware meets the latest software. Combined with the service's innovative network architecture, SiteGround is uniquely capable of ensuring your website loads as quickly as possible.
In our performance benchmarking tests, many of SiteGround's servers performed very well. However, the initial metrics from SiteGround's managed WordPress hosting package weren't as fast as other hosting providers, such as WP Engine and Kinsta. Because of these less-than-desirable performance results, we gave SiteGround a three out of five rating.
Now, this doesn't mean you shouldn't purchase a SiteGround managed WordPress hosting account. But if loading speed is the most important hosting factor to you, then you may want to hire an expert to help optimize the performance of your WordPress website.
SiteGround customer service: 4/5
It's true: SiteGround provides customer support by both phone and live chat 24/7. However, to receive priority treatment from the support team with no hold times, you'll need to purchase one of SiteGround's more expensive hosting packages.
In our experience, the average time spent waiting for SiteGround customer support agents was less than five minutes. However, we found that entry-level accounts received significantly slower customer support than accounts on more expensive plans. That's why we've given SiteGround's customer service a four out of five rating.
SiteGround customer reviews
SiteGround currently reports a 99.7% happiness rate from its clients. But don't just take its word for it. Here's how some recent clients have described their hosting experience with SiteGround.
For new and smaller businesses, I recommend SiteGround because it's affordable but still offer very good service and fantastic support. I have been using SiteGround for several years and have to say it's the best experience I have had for entry-level web hosting.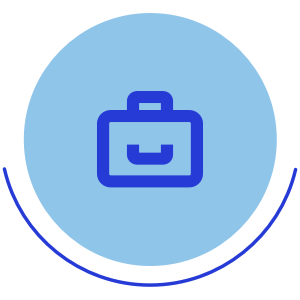 Developer and digital marketer at MazePress.com
Our company has been using SiteGround for three years now, and we do not intend to change our hosting service any time soon. SiteGround provides incredible service support, and I am confident that there are only a few companies out there that can rival this. From handling minor errors like SSL issues to more complex ones like a problem with a WordPress plugin, the support staff at SiteGround are always very willing to help, sometimes even when it is beyond their scope of service.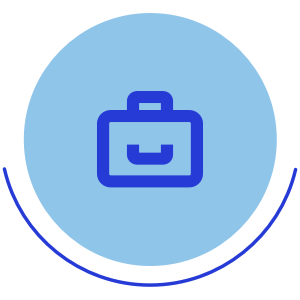 Founder of TrafficBees.com
Whether you're a brand-new business building your first website, an existing ecommerce business with tons of traffic, or an up-and-coming technology company who wants to host multiple websites, SiteGround has the website hosting solutions you've been searching for.
All of its hosting packages are highly customizable and scale effortlessly, which gives you more time to manage your business.
If you've been searching for an easy-to-use, budget-friendly hosting provider that values speed and security as much as you do, then you can't go wrong with SiteGround.
Does SiteGround's less-than-stellar customer service make you nervous? Then take a look at our list of the best web hosting providers to see your options.
FAQ about SiteGround hosting
Can I change my nameservers on my SiteGround domains?
Yes, you can change the nameservers on your SiteGround domains in just a few clicks. If you'd like to learn more about this process, SiteGround has provided an excellent how-to guide, which will walk you through every step of changing nameservers.
Can I create a new email address on SiteGround?
Where are SiteGround's servers located?
SiteGround currently has six data centers located around the world:
Chicago
Iowa
London
Amsterdam
Eemshaven
Singapore
What is SiteGround's phone number for customer service?
Rather than using a traditional phone number, existing SiteGround customers must log into their User Area. Once you've logged in, you start your customer support request by filling out a short online form detailing your problem and your preferred support method (for example, by phone or by email). If you prefer support by phone, you'll receive a local support phone number as well as a support pin to reference when calling in.
Can I transfer my existing website over to SiteGround?
Yes, starting a new website hosting relationship with SiteGround won't require you to create a brand-new website. However, the exact process of transferring, or migrating, an existing website over to SiteGround varies, depending on how your website was originally developed.
If your website was developed on a content management system (CMS) such as WordPress, Joomla, or Drupal, then SiteGround's knowledge base offers step-by-step directions to successfully transfer your website from your old hosting provider into your new SiteGround account.
Pro tip
SiteGround also offers free website transfers for certain hosting packages. Check out the SiteGround website to see if your account qualifies for a free website migration.
We carefully considerd SiteGround's uptime statistics, value for the money, scalability, customer service quality, bandwidth capabilities, and storage space, among other details.
Disclaimer
At Business.org, our research is meant to offer general product and service recommendations. We don't guarantee that our suggestions will work best for each individual or business, so consider your unique needs when choosing products and services.