How Much Will a Website Cost You in 2022?
The cost of a small-business website depends on whether you go the cheaper route with a website builder or the more expensive route: hiring a web developer.
Having a professional, polished website is an essential part of being a small-business owner in 2022. Although building a website can be expensive, it has also never been more accessible. Let's look at the cost of building a website in 2022, including a comparison between the cost of a web building platform and the cost of hiring a professional web designer or developer.
How much does it cost to build a website in 2022?
Though building a website is more accessible and affordable than it's ever been, it can still be a big expense for a small-business owner. Hiring a website developer can cost $5,000 to $10,000 or more, while using a website builder costs $0 to $200 in upfront fees.1,2
The cost of building a website also depends on the number of features added. A website with ecommerce functionality will cost more than a website that has a few simple pages and a contact form. Other expenses include hiring a copywriter, logo designer, photographer, and more.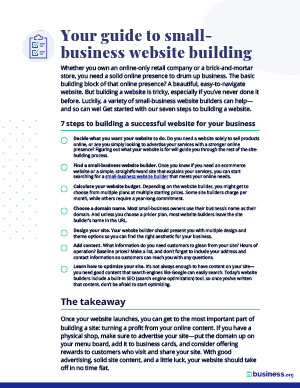 Grow Your Business's Online Presence
Build a beautiful website and start attracting more customers ASAP. Enter your email for a copy of our website building checklist.
What does building a website entail?
There are many features you could add to your website, ranging from a simple integration with your social media accounts to professional SEO services. Here's a breakdown of some of the most common elements of any small-business website, along with cost estimates:
Website domain: $12–$60
SSL certification: $0–$200
Marketing and SEO services: $0–$90
Website theme: $0–$200
Hosting: $35–$600
Website copy/content: $0–$5,000
Apps: $0–$100
Ecommerce capabilities: $20–$24,000
How much does a website builder cost?
Data effective 11/22/22. At publishing time, pricing and features are current but are subject to change. Offers may not be available in all areas.
*Billed annually
Wix is ranked as the best overall website builder, offering more than 800 design themes and 300 apps. Squarespace is the best website builder for eCommerce, with drag-and-drop functionality, loads of built-in tools, and attractive online stores and blogs. Weebly is the ideal website builder for brick-and-mortar stores—it provides a drag-and-drop online store builder, an easy-to-use dashboard, and about 300 apps.
GoDaddy offers the quickest setup for small businesses, including a menu-based web builder, easy learning curve, and affordable price. And Wordpress delivers complete control, along with website hosting, thousands of themes, and the greatest customization.
How much does a web developer cost?
If you're building a complex website, have zero technical skills, or have a big budget, hiring a website developer may be the best option for you. While it's much more expensive than using a web builder, a website developer takes off much of the burden of building a professional, customized website.
A web developer costs $5,000 to $30,000, depending on their level of experience and the scope of the project.1 Here's a look at some of the fees involved with hiring a web developer:
Monthly maintenance: $500–$1,000 annually
Security: $0–$200 annually
Ongoing website edits: $5,000–$30,000 up front
Website hosting: $2.95–$50.00 up front
Website theme: Usually included in the upfront cost
Apps and plugins: Usually included in the upfront cost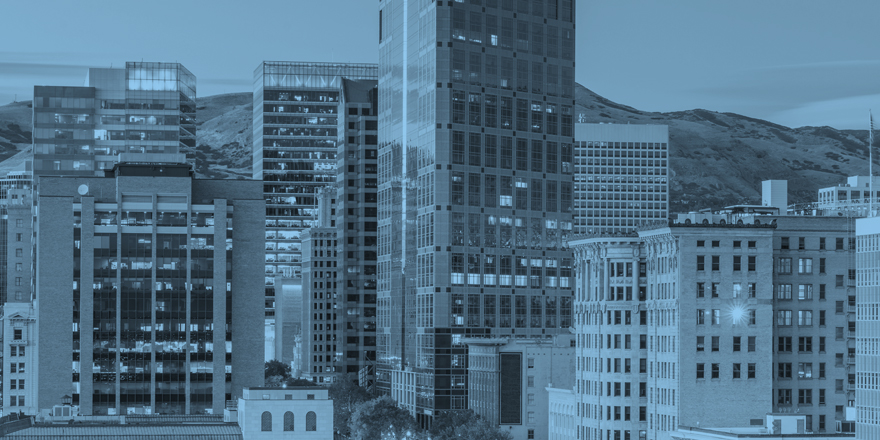 Build your custom site today
Customize your website with an easy-to-use site builder that'll make your brand look professional and polished in no time.
The cost of building a website can vary greatly depending on whether you choose a basic web builder or hire a web developer. There are many affordable website builders on the market for small-business owners, but hiring a web developer may be worth it if you need a highly customized website or have a large budget.
Would you like to learn more about websites for small businesses? Head to Business.org for the Best Free Website Builders for Small Business.
The annual cost of a website varies depending on the website features, host, and whether or not you pay a developer. However, most small business owners pay an average of $1,000 per year on website hosting and maintenance.
The cost to create a website depends on how many features you add, the platform you use, and whether or not you hire a developer or designer. If you use a website builder or WordPress, you'll probably end up paying $0 to $200 in upfront costs. If you hire a web designer, you'll need to pay at least $5,000 in upfront fees to get started.
What is the average price for a good website?
The average upfront cost for a good website built by a web designer is a minimum of $5,000, plus ongoing costs of about $1,000 annually.
How much is the monthly payment for a website?
If you use a website builder to set up your own website, your monthly fees will probably be around $50. If you hire a web developer to maintain your website, the cost will be more—usually around $1,000 annually (about $83 a month).
Disclaimer
At Business.org, our research is meant to offer general product and service recommendations. We don't guarantee that our suggestions will work best for each individual or business, so consider your unique needs when choosing products and services.