7 Steps to Developing a Hashtag Strategy for Your Business
Hashtags, the # sign in front of a word or phrase, are becoming more mainstream on social media, but not everybody knows why they matter. The word/phrase hashtagged act as a keyword in your content, which is searchable, and allows you to become part of a larger conversation with a larger audience. They can be fun for personal use, but businesses can also benefit from using them, especially with an effective hashtag strategy in place.
For businesses, developing a hashtag strategy is an important part of social media success. Just like with other aspects of social media marketing, this must be done correctly to avoid damaging your reputation or causing other problems for you.
Here are seven steps to developing a hashtag strategy that works for your business.
1. Understand what you want to be associated with on social media.
When you create a strategy for your business, you need to think about where the boundaries are. Sure there are events that come up that you can hashtag, like fashion week or a major news story, but only if you do them within your boundaries.
For example, Kenneth Cole famously used the #Cairo hashtag not to talk about what was happening in Egypt, but as a promotion of his product. He tweeted, "Millions are in uproar in #Cairo. Rumor is they heard our new spring collection is now available online at..." This is a poor use of co-opting a hashtag to promote a brand and it prompted a lot of criticism of Kenneth Cole, both online and in the mainstream media.
Create a well thought-out strategy to help your business avoid these types of disasters. Using a popular social media hashtag is a great way for businesses to join larger conversations, but only if done correctly, which should be defined early on.
2. Review your marketing plan.
It is important to review your marketing plan to define your goals, as many of your hashtag goals will be the same as your overall social media marketing goals. Decide what your company needs, whether it's more website visits, more participation and interaction with potential or existing customers, or something else.
Before deciding what hashtags make sense for your business, use a hashtag research tool, or Trendsmap, to learn what existing hashtags are out there, if they are trending (or have trended), where they are trending, and, most important, why that particular hashtag is trending. Taking the time for this research can help you avoid any embarrassment that can come with using a hashtag with a negative connotation, one that is overused, or worse, one that aligns your brand with a cause or event that is against what you stand for.
4. Choose hashtags with staying power.
Once you've researched some of your hashtag ideas, chose those that are memorable and pertinent in order to create staying power in your followers' minds. Avoid using too many of hashtags; you don't need a different one for every campaign. Choose a few that can be consistently used and adapted, as this will make it easier for your customers to follow your conversations, and for your social media team to manage those conversations.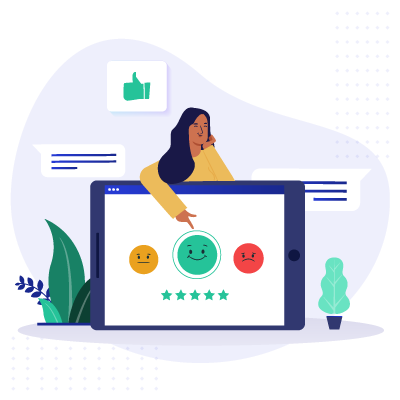 Expert Advice, Straight to Your Inbox
Gain confidence in your business future with our weekly simple solutions newsletter.
5. Incorporate hashtags into offline marketing efforts.
Your overall marketing strategy can also help you promote your hashtags. By incorporating them into other marketing materials, such as magazine or newspaper ads, TV commercials, or online ads, you promote their reach and use.
6. Don't use hashtag spam.
Hashtags can help your brand promotion, engage your company in social media conversations, and allow you to see who is using your hashtag to have conversations with others. But using more than two hashtags per Tweet or using too many in every social media message can be considered spam.
If you defined your goals of hashtag use, you need to find a way to measure your successes. Using a service like Hashtracking or Simply Measured will provide you with real-time analysis of how your hashtags are performing.
Just like other aspects of your marketing, hashtags need to be carefully considered within a measurable, strategic framework. By doing some research and planning up front, your strategy will set you apart from other businesses that are still catching up with their hashtag strategies.
Disclaimer
At Business.org, our research is meant to offer general product and service recommendations. We don't guarantee that our suggestions will work best for each individual or business, so consider your unique needs when choosing products and services.