Marriott vs. Hilton – Where Should You Stay During Business Travels?
As a business traveler, you have lots of lodging options and every brand claims to give you the most comfortable stay for your hard earned dollar. The choices are overwhelming, so there's a good chance you're never sure if you're making the best decision. We're here to help.
We've examined the two hotel industry icons, Marriott and Hilton. Marriott excelled in the number of hotel options available for business travelers, while Hilton came out on top for guest satisfaction. Also, Hilton's comprehensive loyalty program makes their hotels attractive to frequent travelers.
Read on to learn more about both and then tell us where you'll lay your head the next time you take that business trip.
Born in 1900, John Willard Marriott was raised on his family's farm and given a great deal of responsibility. When he was just 14-years-old, he was sent from Utah to San Francisco via railcar with 3,000 sheep in his care.
When he returned home from a Mormon mission in 1921, he passed through Washington, D.C. and noticed a site that would alter the course of his life: push cart salesmen were selling out of refreshments and ice cream faster than they could stock their carts.
It wasn't long until he opened a nine-stool root beer stand and his business grew to include a restaurant chain and the first Marriott hotel. But just as his business life was coming together, Marriott was diagnosed with cancer of the lymph nodes and given just six months to live.The news didn't slow him down and remarkably he lived another 50 years. As his chain of hotels grew, he continued to diversify his food service business and is credited with inventing airline in-flight food service.
Conrad Nicholson Hilton was born on Christmas Day in 1887. He grew up in a large family and worked in his father's general store, where he learned important customer service lessons and began developing the entrepreneurial skills which would sever him well in the business industry.
Hilton moved to Texas and at 30-years-old, bought his first hotel. He continued to purchase and build hotels across the Lone Star state until the Great Depression nearly destroyed his business. He lost several of his hotels during this time but eventually he regained them.
By the time of his death in 1979, he owned almost 200 hotels in 38 cities including the famed Plaza Hotel and Waldorf-Astoria in New York City and 54 hotels overseas. The famous Hilton sisters, Pairs and Nicky are his great granddaughters.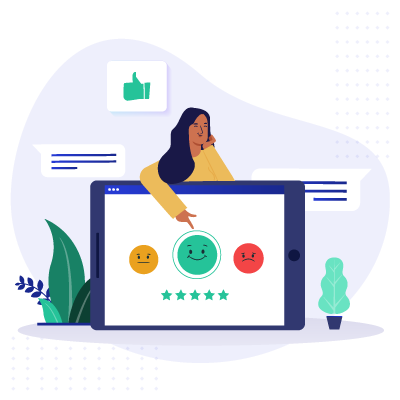 Expert Advice, Straight to Your Inbox
Gain confidence in your business future with our weekly simple solutions newsletter.
Round Three: Brand Offerings
Marriott International offers 19 distinctive brands in seven service categories. Iconic Luxury is the company's highest level of service and includes the Ritz-Carlton and Bulgari Hotels and Resorts.
Its Luxury line includes JW Marriott Hotels and Resorts, and its Lifestyle Collection is comprised of Edition Hotels, Renaissance Hotels, AC Hotels and the Autograph Collection. Marriott's Signature service level hotel is its flagship Marriott Hotels and Resorts.
The company offers two vacation clubs, Marriott Vacation Club and Grand Residences.Developed with the business traveler in mind, Marriott's Modern Essentials line is driven by comfort and value and includes Courtyard (900 locations), SpringHill Suites (300 locations), and Fairfield Inn and Suites (700 locations).
For business professionals that need extended stay lodging, Mariott offers three choices: Residence Inn, TownePlace Suites and Marriott Executive Apartments. Residence Inn (600 locations) provides spacious suites, common areas for relaxing and upscale service.
TownePlace Suites (200 locations) that feature a DIY accommodation style for the extended stay traveler who is looking for value. Marriott Executive Apartments (20 locations) are designed to provide corporate residential accommodations for professionals on international assignment of 30 days or longer.
Hilton Worldwide offers guests several levels of service, and 10 hotel brands that range from luxury to extended stay options. Hilton's Luxury line includes the famed Waldorf Astoria Hotels and Resorts and Conrad Hotels and Resorts. The company also offers a vacation ownership through Hilton Grand Vacations.
Hilton's Full Service and Focused Service lines are the most popular choices for business travelers. The Full Service line includes its flagship hotel, Hilton Hotels and Resorts.
The Full Service line also includes DoubleTree, a popular business traveler choice and Embassy Suites, all suite lodging that appeals to the budget minded business professional.
Hilton's Focused Service options include Hilton Garden Inn, Hampton, Homewood Suites and the recently developed Home2 Suites.
Launched four years ago, Home2 Suites is a mid-tier extended stay hotel designed to make the business traveler feel at home by including amenities such as a multi-functional lobby, saline swimming pool, integrated laundry and exercise facility, as well as patio grills and walking paths.
Round Four: Rewards Guest Loyalty
Marriott offers the guest loyalty program Marriott Rewards. Marriott Rewards provides members with basic features such as redeeming points for free nights and free flights, no blackout dates and priority check-in. There are four membership status levels: entry level, Silver, Gold and Platinum Elite.
A member achieves Silver status with 10 qualifying nights. After accumulating 50 qualifying nights, the member moves to Gold level and on to Platinum Elite with 75 qualifying nights.
Priority late checkout, a complimentary arrival gift, weekend special rates, gift shop discounts, continental breakfast, light snacks and beverages in the lounge (for members and one guest) and free Internet access are just a few of the many rewards the loyalty program offers.
Members can redeem points for things like spa services, cruises, dining, tickets to sporting events and lodging upgrades at Marriott brand hotels.
Hilton also has a well developed loyalty program. It's named HHonors, and like the Marriott program it offers four membership levels: Blue (entry level), Silver, Gold and Diamond. To achieve and retain Silver status, a guest must either have 4 stays in a calendar year, or stay 10 nights in a calendar year.
Members reach Gold status when they accumulate 20 stays in a calendar year, stay 40 nights during the time period or earn 75,000 points over the calendar year. Diamond status requires 30 stays during a calendar year, 60 nights or 120,000 points during the calendar year.
Electronic check-in up to 24 hours in advance, late check out, complimentary room upgrades and free high speed internet access are just a few of the many rewards HHonors members may enjoy.
HHonor reward points can be used to book a room with a Hilton band hotel, book a flight, rent a car, shop, dine and points can even be donated to the member's favorite charity through Hilton's Giving Back program. Hilton will make a $25 donation to the charity of the member's choice with every 10,000 he or she earns.
Round Five: Booking Meetings
Marriott offers the small business owner or entrepreneur a variety of electronic tools (eTools) to help him plan, promote and manage a meeting at Marriott. Marriott's eTools include the ability to check rates and availability for groups of 10-15 hotel rooms, find meeting space for up to 50 attendees, and determine catering and audio visual needs.
The user simply completes an on-line contract and receives a confirmation email. Meeting planners can use Marriott's free custom webpage to promote their meeting or event. Meeting planners that are Marriott Rewards members can earn up to 50,000 reward points for booking a meeting.
Marriott also offers the Innovention Network, a collection of 60 of its largest properties that accommodate the needs of those looking for conference center space. Marriott staffers are trained to help plan a "green meeting" through the company's EcoEvents program. Green meetings feature environmentally friendly practices like purified water stations, 100 percent recycled note pads, pens made from recycled materials, reusable thermal lunch boxes and more.
Hilton boasts a meeting planning program named Meetings Simplified. Its booking tool, EEvents, allows meeting planners to reserve a meeting room and do things like order food and beverages, book up to 25 rooms and reserve audio visual equipment.
Its space calculator and guest list manager are additional features and just like Marriott, Hilton lets users create a customized web page.Once you select the amenities you need, a quote will be emailed to you. Hilton's meeting package includes the meeting room, Wi-Fi, a flip chart, nonalcoholic beverage service and easy to understand per person pricing.
You can add breakfast, lunch or dinner, healthy snacks and audio visual equipment. Business owners or event planners needing multiple meeting rooms or more than 25 guest rooms can submit a request for proposal and Hilton says they will respond to the request in less than four hours.
Final Round: Guest Satisfaction
The business traveler is often times less satisfied with their hotel experience than the leisure traveler. A business traveler gives the hotel industry an average score of 72 out of 100 possible points and the leisure traveler gives the industry a 77. And while guest satisfaction remained stabled for vacationers in 2017 when compared to 2016, satisfaction among business travelers continued to decline.
Marriott received an ACSI score of 801 in the April 2017 survey, unchanged from the prior year, but still down when looking at 2013. According to the same survey, Hilton received an ASCI high score of 811, signaling Hilton guests are the most satisfied business travelers.
Overall, Marriott and Hilton are both excellent choices for your business travel needs. Sleep in comfort at either location!
Now that you know more about what Marriott and Hilton have to offer business travelers, we'd like to hear which hotel giant wins your next overnight stay. Let us know in the poll below.
Disclaimer
At Business.org, our research is meant to offer general product and service recommendations. We don't guarantee that our suggestions will work best for each individual or business, so consider your unique needs when choosing products and services.