StreetShares Review: Not Just for Veterans
StreetShares has loaned over $100 million to small businesses.1 But is it right for your financing needs?
Have you heard the word on the street? More importantly, have you heard the word on StreetShares?
Rumor has it that StreetShares has low APRs without the ultra-strict application requirements you'd find at big banks.
In our StreetShares review below, we explain the truth behind those claims and tell you what else you need to know about this peer-to-peer lender.
StreetShares offers businesses great rates with fair credit
Despite what you've heard—and what, frankly, its website sometimes implies—StreetShares is not just for veterans. Sure, veterans founded StreetShares with veteran business owners in mind, but anyone can apply for its small business financing products.
Of course, to apply and get approved for funding, you'll need to meet some application requirements. In this case, that translates to at least one year of business operations, at least $25,000 in revenue over the last 12 months, and a "reasonable" credit score.
Wondering what counts as a "reasonable" credit score? So did we. When we asked, a StreetShares representative clarified that StreetShares looks for "FICO scores in the mid/low 600s."
Now, those requirements might sound stricter than some other online lenders, but they're a lot less strict than most traditional lenders. And with those middle-of-the-road requirements, StreetShares offers rates that can almost compete with the big boys—er, banks.
StreetShares's competitive edge
It's no secret that you can get rock-bottom rates and years-long terms at traditional banks. And while Streetshares doesn't quite match the lowest rates of the big banks, it comes pretty darn close.
For example, Wells Fargo's unsecured business loan starts at 7.75%. APR on StreetShares's unsecured term loans starts at 8.00%. The best rate we could find on an unsecured loan from any other online lenders was Lending Club's 9.8%—and Lending Club has stricter annual revenue requirements.
Let's be clear, though: to get the best rates from StreetShares—or any lender—you'll have to do better than meeting the bare minimum requirements; the best business loans require higher revenue and credit scores. Even so, StreetShares's low APRs make it a very competitive lender.
Which isn't to say that StreetShares is just like the big banks. It's not. StreetShares offers terms ranging from 3 to 36 months—still much shorter than the five years you can find on an unsecured loan at Wells Fargo, for example.
Likewise, StreetShares has smaller maximum loan sizes than you'll find at traditional lenders or even some online lenders: $250,000 for both its term loan and its line of credit.
But at the end of the day, StreetShares's rates deserve your attention. So let's dive a little deeper into its loan offerings.
Competitive rates and APRs
Modest application criteria
Helpful customer service
Low maximum loan size
Limited information on website
Unavailability in certain states
StreetShares's loans (and more)
StreetShares offers three different financing options: term loans, lines of credit, and contract financing.
Each has its own advantages and disadvantages, so which one you choose will mostly depend on why you need financing in the first place and how you plan to use your funds. We'll be sure to address that as we go over their products below.
But first, a note: both the term loan and the line of credit are unsecured, so you won't need to offer up collateral to get approved. Both loans do, however, require a personal guarantee. A personal guarantee puts your own assets on the line if you default, but it shouldn't affect you otherwise.
Now, let's take a look at each of these financing options.
StreetShares's term loan works best for when you want a one-time lump sum of working capital. Often, this means you need financing to expand your business—whether that's by buying equipment, boosting your marketing efforts, or even hiring new talent.
With loan amounts ranging from just $2,000 to $250,000, StreetShares's term loan can work for many such uses. And you can expect to get funded two to five days after approval; after that, you'll make weekly payments on your loan.
Patriot Express line of credit
As a form of revolving credit, the Patriot Express line of credit gives you continual access to working capital. StreetShares will approve you for a credit limit, which you can draw against. Each draw creates a new term loan, with its own term, that you'll make weekly payments on.
You can keep drawing funds until you reach your credit limit. And as you repay the funds you borrow, that money becomes available to draw again, making this line of credit an ideal cash flow solution (and a great solution for building business credit). And as with the term loan, your Patriot Express line of credit can get funded just two to five days after approval.
Contract financing works best if you expect money to come in, but you need working capital in the meantime (perhaps even to fulfill the contract). StreetShares's contract financing can help tide you over. It works a lot like invoice financing, except you use it finance federal, state, or large commercial contracts rather than to finance invoices.
If say, you have a government contract, you submit that unpaid contract to StreetShares. In exchange, StreetShares gives you an upfront percentage of the contract amount—up to 90%. After the contract gets paid, StreetShares gives you the rest of the funds, subtracting fees.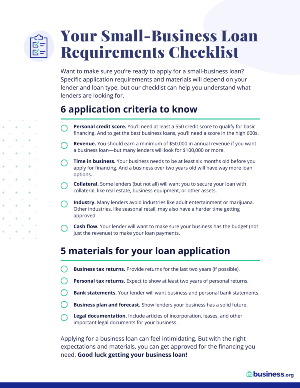 Applying for a small-business loan soon?
Our free checklist can help you understand what lenders are looking for.
Other StreetShares products you should know
Aside from its small-business financing options, StreetShares has a couple other offerings that might interest you.
If you've been looking for a way to invest your money, you might check out StreetShares's veteran business bonds. They have a guaranteed 5% interest rate, and you can buy bonds for amounts as low as $25.
Here's how it works: StreetShares is a peer-to-peer lender, so borrowers get funds from investors rather than a big bank. While many of Streetshares's investors are accredited investors looking to invest large sums, the veteran business bonds make it easy for anyone—even non-accredited investors—to get a piece of the peer-to-peer pie.
The money you invest via a veteran business bond gets pooled with other bond money. StreetShares then uses that pool to extend business loans. The borrowers repay their loans, plus interest and fees, and you get your 5% guaranteed interest.
StreetShares spreads your investment over several loans. This minimizes the peer-to-peer lending risk, so you don't have to worry about coming up high and dry if a borrower defaults on their loan.
StreetShares Veteran Small Business Award
StreetShares has a grant for veterans, reservists, active-duty military members, and their families. This grant gives your business free money, and you can get up to $15,000. To qualify, your business must "have a social impact on the American military veteran community."
Applications have closed for 2018, but you can check back next year to apply. After applications close, StreetShares narrows the competition down to just a few semifinalists. The public chooses the final winner via voting on StreetShares's website.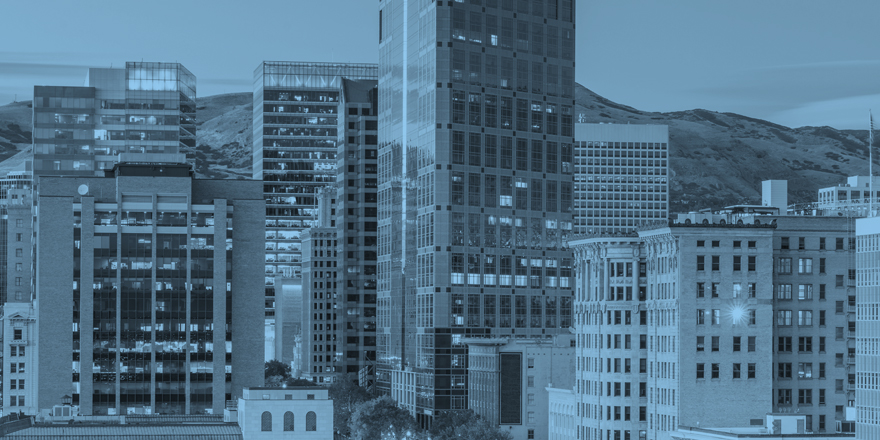 Browse hundreds of loan options, custom-tailored to your business and budget needs, from a single, simple platform.
So what's the deal with StreetShares and veterans?
StreetShares has a reputation for being a lender for veteran entrepreneurs. But despite what you might have heard, StreetShares lends to all sorts of small businesses.
Which isn't to say that StreetShares doesn't emphasize veteran lending—it absolutely does. StreetShares was founded by military veterans largely because they wanted to help veteran entrepreneurs secure funding. So StreetShares loves lending to veterans, and in fact says that veterans make the best business owners and the best borrowers (thanks to their military experience).
So yes, StreetShares leans pretty heavily into the veteran branding. It has a grant just for veterans, it gives its products names like "Patriot Express line of credit," and it offers promotions in conjunction with USAA (a bank that's actually exclusive to veterans and their families).
But again, you don't have to have a veteran-owned company to apply for StreetShares. It lends to businesses of all sorts.
What kind of fees does StreetShares charge?
The good news: StreetShares doesn't charge any prepayment penalties on its small-business loans and lines of credit. If you can repay your loan early, go for it.
The less-good news: StreetShares does charge origination fees on its loans. Your fee will be either 3.95% or 4.95%.
But unlike many lenders, StreetShares won't take the fee out of your approval amount; instead, it adds the fee to your principal. So if you get approved for a $50,000 loan and you have a 3.95% fee, StreetShares will give you $50,000 in your account; you'll simply have to pay back a total of $51,975.
What do customers think of StreetShares?
StreetShares has an A+ rating with the Better Business Bureau and a 9.1 out of 10 on Trustpilot.
Many positive reviews praise StreetShares's responsive, informative customer service agents. They also report that the entire application process feels quick and painless. But it's not just borrowers who like StreetShares; most investors have similar positive feedback about their interactions with StreetShares.
On the negative side, a few people complain that StreetShares's website lacks adequate information, and one or two people complain that the interest rate StreetShares offered was higher than expected.
But for the most part, borrowers and investors agree: they like StreetShares.
For veteran-owned businesses and civilian-owned businesses alike, StreetShares offer loans with competitive rates. Its moderate application requirements mean these loans aren't the easiest to get—but they're certainly not the hardest, either.
Ultimately, small businesses looking to get great rates without going a traditional lender would do well to take a close look at StreetShares.
Disclaimer
At Business.org, our research is meant to offer general product and service recommendations. We don't guarantee that our suggestions will work best for each individual or business, so consider your unique needs when choosing products and services.