What Is Obsolete Inventory?
Small-business owners should be wary of obsolete inventory, which restricts cash flow, cuts into profit margins, and can be a sign of serious inventory management problems.
While no small-business owner wants to run out of stock, having too much inventory can be equally problematic. Obsolete inventory doesn't just collect dust in a forgotten corner of the warehouse—it also has a negative impact on a company's bottom line.
Let's explore the effects of obsolete inventory on small-business owners, then look at ways to get rid of it—and avoid it in the future.
What is obsolete inventory?
Obsolete inventory is excess stock that is difficult to sell because there is a lack of demand for the product. This inventory has already gone through the entire product lifecycle, transitioning from a slow-moving product, to excess inventory, and finally becoming obsolete.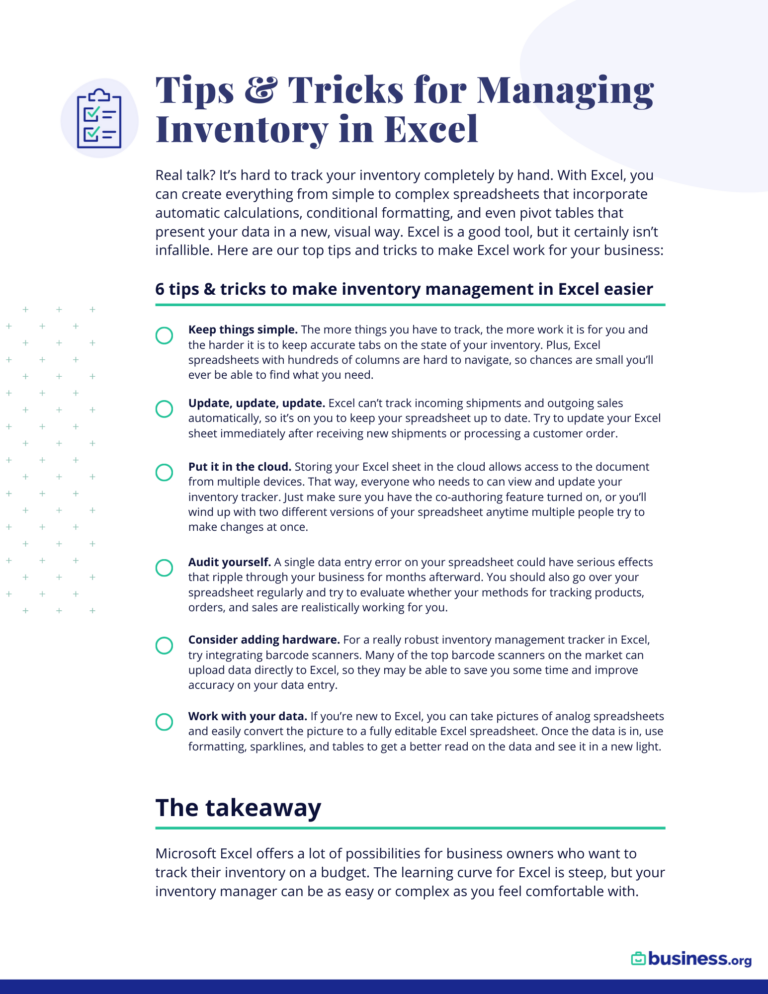 Get your free template
Keep your inventory organized, monitor shipments, and track vendor reliability with our customizable Excel inventory template and our included tips and tricks.
Reasons to avoid obsolete inventory
Obsolete inventory is a drawback to any small business, cutting into profit margins, reducing working capital, and taking up warehouse storage space. Any inventory that cannot be sold needs to be written off as an expense at the end of the fiscal year.
A small business that has a great deal of obsolete inventory should reevaluate their inventory management systems, forecasting, and the quality of their products.
Causes of obsolete inventory
Any type of product can eventually become obsolete. Here are some of the most common reasons products enter this stage of the inventory cycle:
Technological innovations
In today's world, technology is rapidly changing the way people live. Oftentimes, technological innovations make products outdated or undesirable, because they don't offer the latest features or design capabilities.
Changes in consumer trends
Sometimes a product simply goes out of style. (Think lava lamps, trucker hats, or Beanie Babies.) In this case, business owners may see their slow-moving inventory quickly become obsolete.
If a competitor offers a higher quality or more affordable product, you can bet that most customers will stop purchasing from one company and turn to the more appealing option. This can leave a small business with obsolete products that are unsellable.
Beach toys, Christmas decorations, and Halloween costumes are all examples of seasonal products that will eventually become obsolete. While small businesses could hold onto these items until the season rolls around again, doing so can be costly and limits cash flow.
Consumers have increasingly high demands when it comes to product quality. If a product doesn't live up to their expectations, they won't return to buy more of the product and may even write poor reviews that will keep others from purchasing the product.
Reasons to get rid of obsolete inventory
Obsolete inventory takes up space in the warehouse and counts as an expense on the balance sheet. Ultimately, obsolete products can decrease profitability and the success of a company. Lenders may be less likely to offer business loans to companies with a high level of obsolete products.
Alternatively, getting rid of obsolete inventory will reduce expenses, minimize losses, and improve company cash flow.
How to get rid of obsolete inventory
Small-business owners should do everything they can to sell obsolete inventory, rather than be forced to write it off as an expense. Here are a few ways to move stock and optimize returns on obsolete inventory:
Pivot marketing campaigns or target audience
Sell products at a discount
Bundle obsolete inventory with fast-moving products
Liquidate inventory
Donate products to charity
How to avoid creating obsolete inventory
With the right inventory and supply chain management tactics, any small business can minimize or avoid obsolete inventory. Software programs can help business owners improve forecasting and order management in order to make better purchasing decisions. Likewise, inventory audits can help companies get a better idea of their holding costs, which in turn can reduce inventory obsolescence.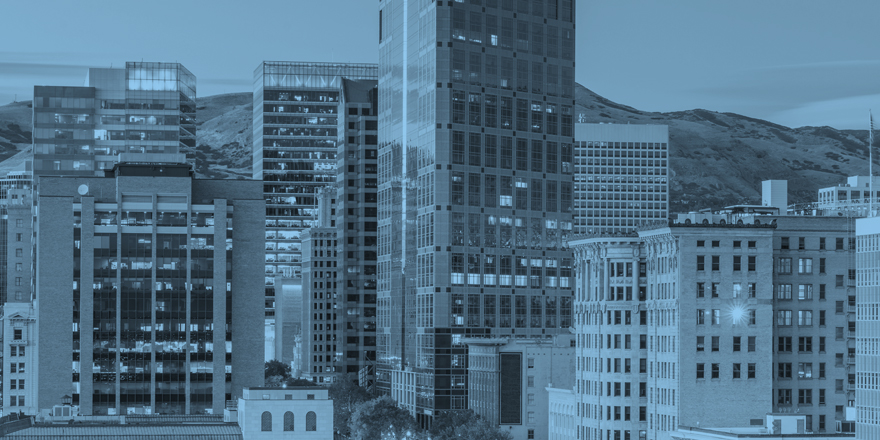 Ordoro offers everything you need to sell your products online or in person.
Get total control over your inventory
Align your business strategy with your stock management
Maintain vendor and customer relationships
Small-business owners should do everything they can to avoid high levels of obsolete inventory. Not only does too much excess inventory cut into profit margins and cash flow, but it can also limit the chances of getting a business loan.
Obsolete inventory must be written off as an expense at the end of the fiscal year, but business owners should see this as a last resort. Instead, obsolete inventory can be remarketed, sold as a discount, or donated to charity.
Would you like to learn more about obsolete inventory and other types of inventory? Head to Business.org to learn about Inventory Management.
What is obsolete inventory?
Obsolete inventory is any excess products or stock a small business has and doesn't expect will sell, usually due to lack of demand. Also known as dead inventory, obsolete inventory is at the end of its product life cycle—often because it has been replaced in the market by newer, updated versions of the product.
How do you handle obsolete inventory?
There are several ways a small-business owner may choose to handle obsolete inventory. The products may be remarketed by bundling them with other products, selling them to different audiences, or by selling them via new business channels. They could also be sold at a discount, liquidated, donated, or written off as a loss.
What causes obsolete inventory?
Obsolete inventory is usually caused either by a lack of consumer demand or because a business purchased too much of a product. Consumer demand may decline because the product is poorly made, irrelevant, untimely, or already saturated in the market.
A business may purchase too much of a product due to poor company forecasting, an inefficient inventory management system, or inaccurate lead times.
How do you identify and avoid obsolete inventory?
Small-business owners can identify obsolete inventory by calculating the number of months a product has been on hand.
Companies can avoid obsolete inventory by improving forecasting techniques, using a more adequate inventory management system, making smart purchasing decisions, and accurately predicting lead times.
How do you test if inventory is obsolete?
Business owners can test to see if inventory is obsolete by comparing production and sales numbers with the amount of inventory in stock. From there, they can run a flash sale to see if the product sells. If not, it may be best to liquidate or donate the inventory to avoid overpaying storage fees.
Disclaimer
At Business.org, our research is meant to offer general product and service recommendations. We don't guarantee that our suggestions will work best for each individual or business, so consider your unique needs when choosing products and services.