Why You Can't Afford to Pay Your Business Credit Card Late
Protect your finances and your business by staying on top of business credit card payments.
Did you know that just one late credit card payment can stay on your credit report for up to seven years? Late fees and penalties can take a serious toll on your credit health—especially when you're running a business. In this article we'll cover what happens when payments are late, and how keeping up with your business credit card is extremely important for business credibility, purchasing power, and personal finances.
What happens if your credit card payment is late
If you've never been late on your business credit card payments, you could be in for a nasty surprise. Business credit card companies are not legally required to follow the same protections set in place for consumer credit cards, so fees and penalties can sneak up on you quickly. Here's a breakdown of what to expect if your payment is even a day late.
The most common consequence of late payments is a late fee. The average late fee for business credit cards is around $39 and will usually be applied right away. Scheduling automatic payments is a great way to avoid these pesky fees.
Another serious penalty to watch for is APR increase. APR refers to the annual percentage rate of interest, which is around 14% for an average business credit card. When a payment is late, this rate can increase to nearly 30%. Consumer credit cards are protected under the Credit CARD Act, which gives you a buffer period, but for business credit cards, your lender could apply this penalty right away.
Last but not least, your business credit score will likely take a hit after a late payment. Business credit scores are ranked differently than consumer credit, and a late payment could bring you down a full tier immediately. Some business credit card lenders may also report your late payment activity to consumer bureaus as well, which means your personal credit score could take a hit too.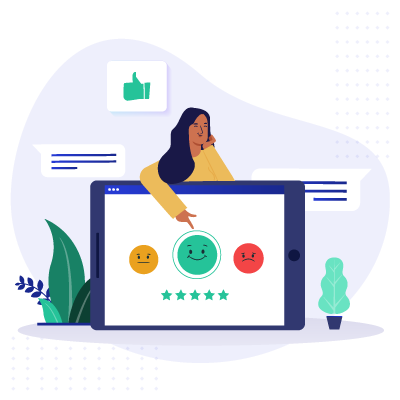 Expert Advice, Straight to Your Inbox
Gain confidence in your business future with our weekly simple solutions newsletter.
What to do if your payment is late
If you do make a late payment for whatever reason, there are some steps you'll need to take right away. There's a chance your lender could waive fees and APR penalties if you contact them within a reasonable time frame, and credit bureaus may also be able to clear your late payment record with a goodwill adjustment.
1. Make a plan to make the payment ASAP
If your business credit card payment is late by accident and you have the funds to pay it immediately, contact your lender right away. There is a chance your business credit card company can extend late payment forgiveness—especially if you're prepared to make the payment and only a short amount of time has passed.
If you don't have the funds to make a payment, you might be able to request an extension or come to an agreement to make a smaller payment with your lender.
2. Contact a business credit bureau
Once a payment is late, your credit score will be impacted right away. It can't hurt to reach out to business credit bureaus about your situation and try to get the late payment removed from your credit history. The most common business credit bureaus are:
Dun & Bradstreet Paydex
Experian
Equifax
Write a goodwill adjustment letter to one or more of these bureaus as soon as possible, and be sure to send it before you apply for any new business credit cards or it could continue to affect your application and credit score.
In some cases—like when your business simply doesn't have the funds to make a payment right away—the best thing to do is to pay off your outstanding balance with another credit card. This way, you have a month to come up with the necessary payment on your other card. 
You might also want to avoid using the credit card with a late payment on it for the foreseeable future, or you'll need to continue making higher APR payments for as long as the penalty is applied.
Cancelling the card with a late payment (once you've transferred your balance) might also seem like the logical thing to do, but this could raise a red flag on your credit report. Make sure you have another line of credit available before hastily canceling any cards.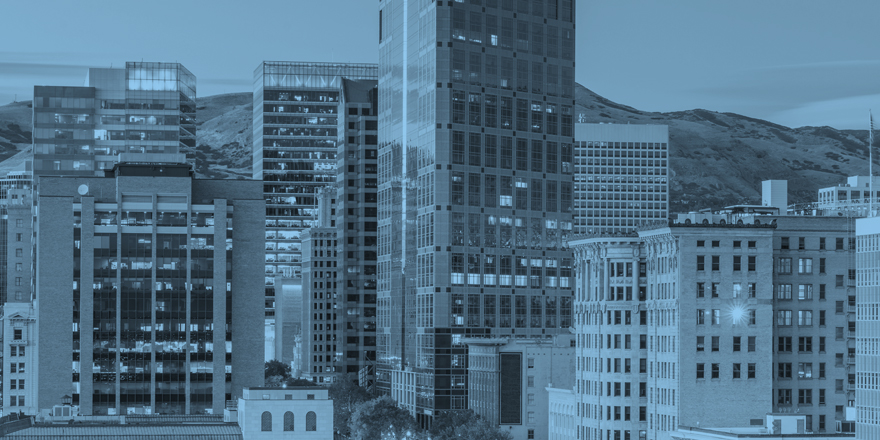 Get a better business bank account
Want affordable banking with great perks? With Bluevine, you can get a fee-free business checking account―and you can even earn up to $5,000 in interest.
A late payment on a business credit card is definitely something to be taken seriously. Late payments result in late fees, APR penalty increases, and a negative hit to your business credit score. It's also important to remember that business credit cards don't always hold the same protections as consumer credit cards, which means you are more susceptible to penalties. If you do end up making a late payment, be sure to contact your credit card company and a business credit bureau to see if late payment forgiveness is an option.
The bottom line is to make your payments as soon as possible to avoid any further negative impact to your credit score and to your business.
Want to learn more about business credit cards? Check out How to Build Business Credit: 5 Steps for Improving Your Business Credit Score
Business Credit Card Late Payment FAQ
What happens if you can't pay your business credit card?
If you don't have the funds to make your business credit card payment on time, your APR will increase, your business credit score will take a hit, and you will be charged a late fee.
Do late payments affect business credit?
Yes, late payments to a business credit card will affect your business credit score. Even one late payment can lower your business credit significantly.
Can a credit card company forgive a late payment?
There is a chance your credit card company might forgive a late payment—especially if you have the funds to pay your balance in full right away. It won't hurt to ask what your options are.
Why is paying your credit card bill late bad?
Paying a credit card bill late is the easiest way to rack up unnecessary debt in late fees and higher interest rates. It will also negatively affect your credit score and make it harder to qualify for future borrowing.
Disclaimer
At Business.org, our research is meant to offer general product and service recommendations. We don't guarantee that our suggestions will work best for each individual or business, so consider your unique needs when choosing products and services.