Do You Need a Dedicated Internet Connection for Your Business?
Last Updated: several months ago
In response to COVID-19 (the coronavirus), many business owners are leaving their offices and working from home. Internet service providers are working to alleviate the effects of the outbreak by pledging to waive any late fees or data overages for the next 60 days. In addition, certain companies are offering special discounts and features to new and existing users.
Cox is offering one free month of their Connect 2 Compete low-income internet program until May 12, 2020, in addition to providing free phone and remote desktop support.
Comcast Xfinity is offering two free months of their Internet Essentials package to new customers and increased internet speeds to all existing subscribers.
Also, anybody can use an Xfinity hotspot for free, and subscribers get unlimited data use for 60 days.
Did you know that when you sign up for internet with an internet service provider (ISP), you're sharing internet through a single cable with everyone in your area? While sharing is caring, it's not ideal when you're trying to run a video conference or download a large file. By switching to a dedicated internet connection, your internet goes directly and only to your office. That means no more sharing with neighboring buildings and people that hog that treasured bandwidth.
While direct internet access has a host of benefits, it does come with a higher price tag. In this article, we cover the ins and outs of using dedicated internet access (DIA) so you can determine if its benefits outweigh the cost.
What you'll learn:
Is a dedicated internet connection best for your small business?
What is a dedicated internet connection?
When shopping for business-grade internet, you'll likely be thinking about DSL, cable, satellite, or fiber-optic internet options. These delivery technologies will affect price and availability, but you'll also need to consider whether to go with a shared or dedicated internet connection. Dedicated internet access (DIA) is a private connection between your business and the web.
With DIA, unlike regular broadband service, your business doesn't have to compete with other subscribers for bandwidth. That means you can enjoy upload speeds that are just as a fast as download speeds no matter the time of day. Think of it as having a lane on the highway that's yours and yours alone. Even at rush hour, you're able to travel at a consistent speed. This rock-solid internet performance will support your business's critical operations.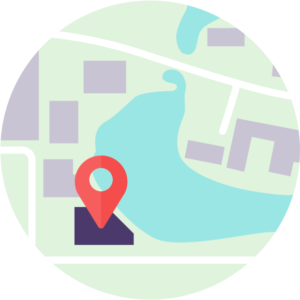 Enter your zip code to find the best business internet providers in your area.
What is a shared internet connection?
What's a shared internet connection, you ask? If your business is equipped with shared internet, your bandwidth is split among all users and devices. Shared circuits equal shared bandwidth.
While this is manageable for smaller businesses that don't require extensive bandwidth for day-to-day operations, shared internet can become a problem for businesses that depend on high, reliable bandwidth for things like file sharing, video conferencing, and VoIP because your fellow users can hog the line.
Plus, the actual speed is fickle and can seesaw throughout the day, depending on the ISP's network traffic. If the network is clogged up with users and activity, download speeds will significantly decrease. Download and upload speeds on a shared internet connection perform "up to" a particular speed. Thus, most opt for DIA. However, whether shared internet or dedicated internet best suits your business depends on how many users and devices you have on your network.
If you have a very small business with only a handful of users, a shared internet connection could work. Or if your business doesn't rely on a consistent internet service, shared bandwidth may not bother you. But if your business is regularly hindered by sluggish service or slow upload and download speeds, DIA could be your saving grace.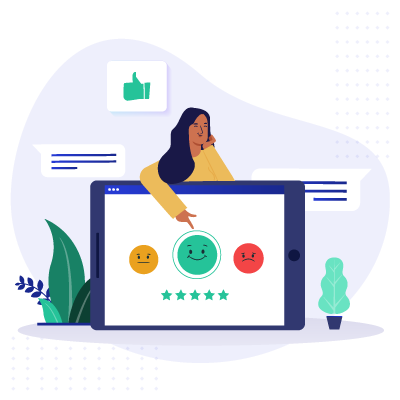 Expert Advice, Straight to Your Inbox
Gain confidence in your business future with our weekly simple solutions newsletter.
Benefits of a dedicated internet service for business
As one of the purest forms of internet, DIA guarantees that certain bandwidth is reserved for your company network. There are no restrictions on monthly uses, so you can easily host your own website, manage emails, and support business-critical applications.
If slow satellite internet won't cut it, you'll need to step up your game. Since dedicated internet access provides a fiber-based connection between your local area network (LAN) and the internet, the connectivity speeds can reach up to 1 Gbps. Your ISP will also give you the ability to choose the connection speed that best fits your business, with the opportunity to scale up when your business grows.
Dedicated customer service
Not only is DIA fast, it's also extremely reliable. With 24-hour support and service monitoring, technical issues are solved before they even start. But if something does go wrong, you'll have access to technical support to resolve the issue as soon as possible.
Your service level agreement (SLA) should outline technical support availability, packet loss (when one or more packets of data fail to transmit across a network), average repair time, uptime speeds (how reliable your system will be), and more. If your expectations aren't met, your ISP will compensate you with discounts or credits.
A dedicated internet connection will leave your IT team free to focus on projects that support your company—rather than day-to-day network management.
Safeguarding your network is crucial in this day and age, especially if you handle sensitive data. When you invest in your own network infrastructure, you don't need to worry about outside threats, which strengthens your overall cybersecurity.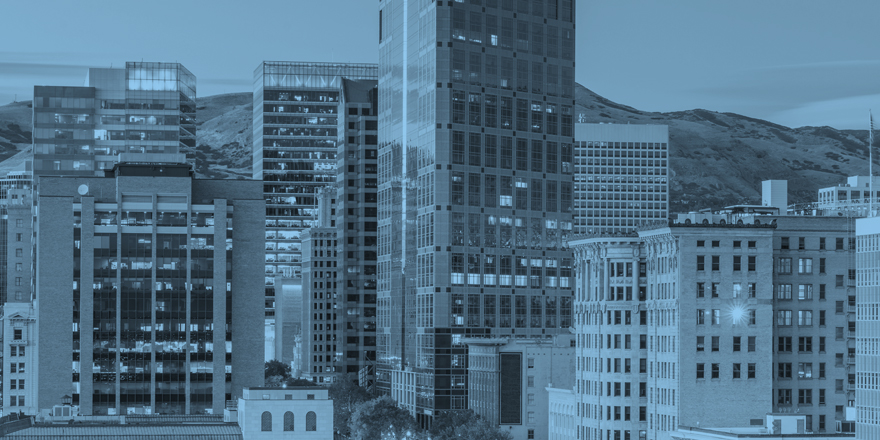 Not sure which option will help you grow?
Transform your business with a free assessment, and get a tailored recommendation for services that will drive better results.
Dedicated vs. shared internet access pricing
As you'd expect, the major downside to employing a dedicated internet connection is the price tag.
Most ISPs require you to request a custom quote so there's not a set price tag, but be prepared to pay a hefty installation fee and monthly fee.
Shared Internet access is much more affordable for small to medium-sized businesses that don't experience slow-downs during important business hours. That said, if you need reliable and consistent bandwidth speeds, prioritized technical support, and guaranteed uptime, the investment in dedicated internet is more than worth it.
The best dedicated internet access providers for small businesses
There are some solid internet service providers that offer dedicated internet access plans for business customers. As we mentioned above, you'll have to contact a sales representative to get pricing, but if you're a data-heavy internet user, you may want to consider it.
Our favorite DIA providers for business
Data effective 2/22/22. At publishing time, pricing and features are current but are subject to change. Offers may not be available in all areas.
Not all internet connections are created equal. And overall, there's a lot to love about dedicated internet connections. They'll make your internet faster, more efficient, and more resilient. However, keep in mind that deciding whether a shared or dedicated internet connection is best for you requires an assessment of your current business needs and budget.
Do you currently have dedicated internet services? Join the conversation! Tell us your own experiences in the comments below.
Disclaimer
At Business.org, our research is meant to offer general product and service recommendations. We don't guarantee that our suggestions will work best for each individual or business, so consider your unique needs when choosing products and services.