---
Choosing the right e-commerce platform for your online store is a huge first step in building your small business's online presence. If you've weighed your options and settled on BigCommerce, congrats—you're one step closer to online sales and customer conversion.
But now comes the tricky part: actually building your website. Our review covers BigCommerce's rates and features, but how exactly does the site builder work? We built our own website using the e-commerce platform so we could help you do the same.
Keep reading to see how we did it, how long it took, and what we liked and disliked about the process. Plus, if you want to see our build instead of just reading about it, watch our build video below to see it all come together.
The core pages
Out of the box, our theme consisted of a home page, about page, and several product pages.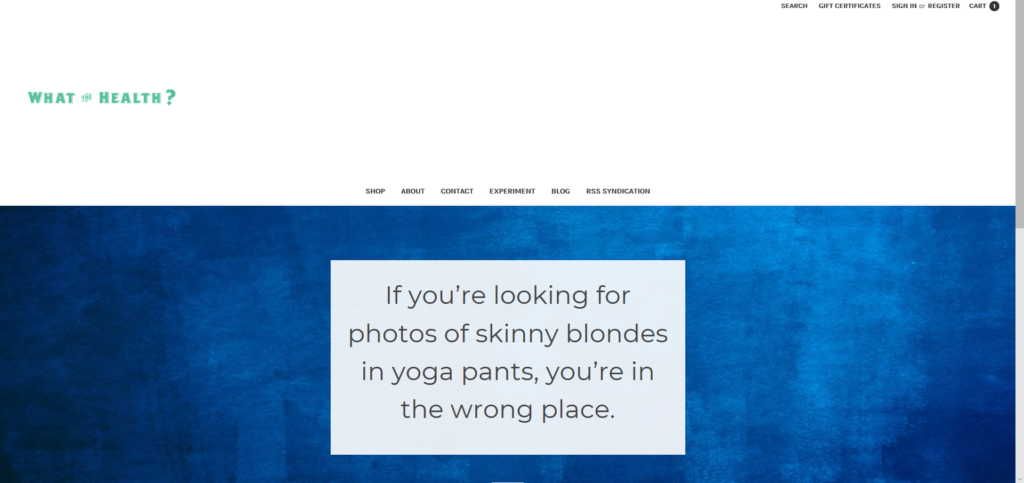 BigCommerce was built for e-commerce, so the basic website and the online store are pretty much one and the same (the site builder always refers to your website as "your store"). So unlike the home pages on other website builders, BigCommerce generated a retail-focused home page.
Our theme featured a carousel of images, all directing users to our store. This feature provides a great way to highlight new or popular products. And if that's not enough, directly below our carousel was a "New Products" sections that automatically displayed our newest items.
.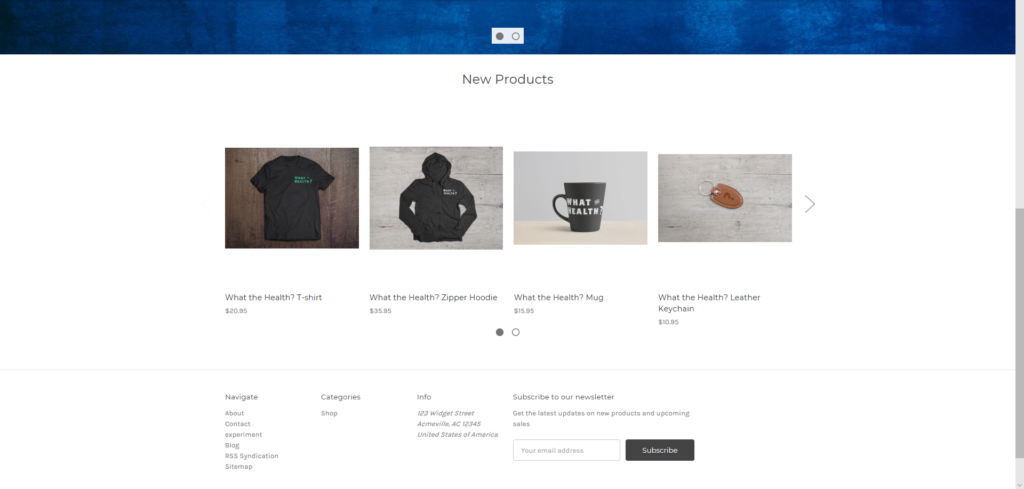 It looked good for a retail website. With good product photography, our website could easily fit in with the sites of popular national retailers.
That being said, we tried to make a less retail-centric home page and struggled to do so. The carousel has limited options for displaying text, so we tried building a home page from scratch with BigCommerce's WYSIWYG (what-you-see-is-what-you-get) editor.
The experience made us miss drag-and-drop builders like you'd get with Weebly. With this tactic, we never made a homepage that looked presentable.
.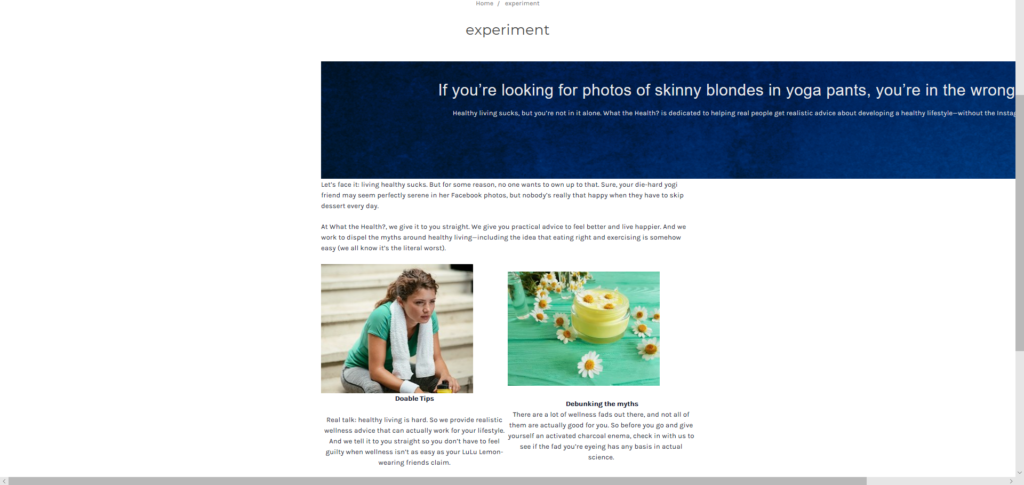 Likewise, we struggled to create an about page. We had to use tables to create a layout that looked anything like the out-of-the-box pages we'd created with other builders, and it still looked pretty amateurish. Building non-retail pages with BigCommerce just feels—and looks—bad, even with all the customization options you get with the basic theme.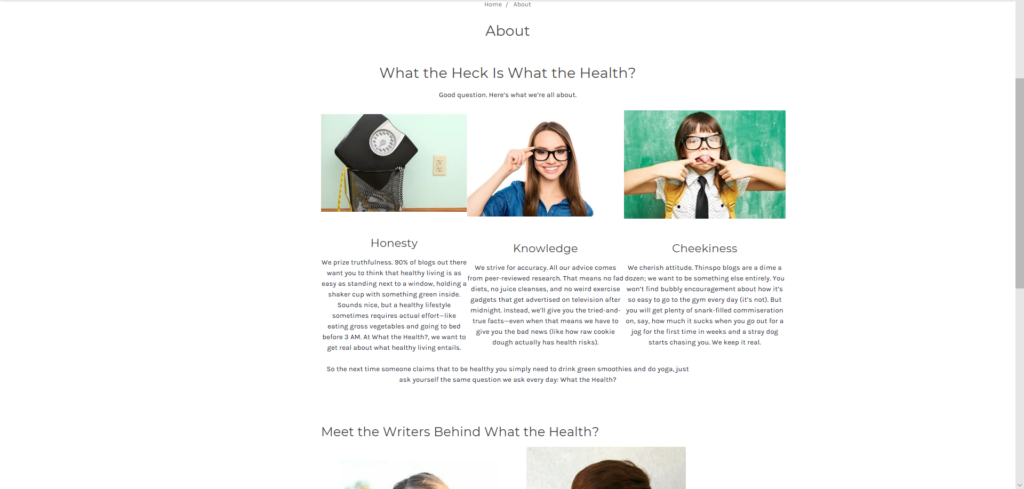 This problem can be solved by getting a paid theme. Several themes include templates for about pages or other pages, which could make it easier to create the website you envision. Of course, these themes will cost you—BigCommerce is pricier than most other website builders we've reviewed.
Build your custom site today
Customize your website with an easy-to-use site builder that'll make your brand look professional and polished in no time. Start Building
The online store
We created a simple online store with five products in it. We loved the way our store looked—not to mention how easy it was to create.
Each time we created a new product category, BigCommerce added the category to our top menu—in other words, simply add new products and the store builds itself. This setup helps you optimize user experience: it's easy for your customers to find what they're looking for, and it minimizes the amount of work you have to do.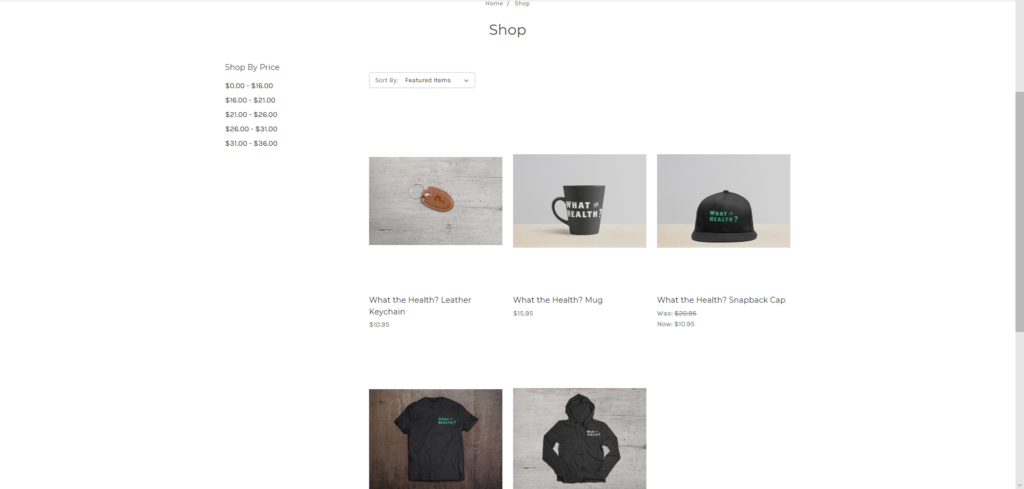 Plus, you can add tons of details about each product. BigCommerce has fields for details ranging from product dimensions to weight to price to SKU to bin picking number. You can put in as much or as little detail as you like—whatever makes the most sense to streamline your online sales.
Some of these details are necessary for other integrations to work. Take shipping, for example. Optional apps or plugins like ShipperHQ will use details like product dimensions and weights to offer your customers instant shipping quotes. The app works with multiple carriers, like USPS and UPS.
You can also connect to various payment processors, including big names like PayPal, Square, Apple Pay, and Stripe. Note that—unlike many e-commerce site builders—BigCommerce doesn't charge you transaction fees on your sales, so you'll only pay the usual transaction fee charged by your processor.
But BigCommerce's apps don't stop there. You'll find apps for things like taxes, live chat, and reward programs, all of which can improve the store experience for both you and your customers. You can even find apps for drop shipping, if that's your business model, and integration with a variety of apps is straightforward.
Between these apps and the attractive store layout, BigCommerce makes it easy to create a great shop. Our store looked professional, uniform, and modern—all important if you want a great conversion rate from customers to trust you with their money (not to mention their credit card information).
The blog
In addition to our store, we also built a blog with three posts. The process was simple: we easily found the option to add a new post, then we pasted our previously written blog posts into BigCommerce's editor. And unlike some other website builders that try to force you to write directly in their blog editor, BigCommerce preserved our line breaks, links, bolding, and headers.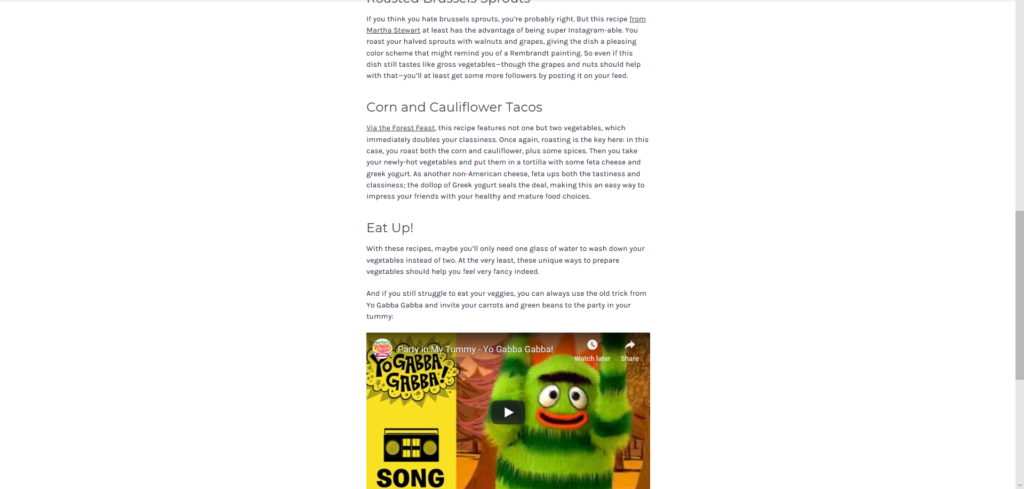 Aside from the ease of setup, though, the blog felt lackluster. While the blog layout that came with our (free) theme looked perfectly readable, it definitely looked amateurish compared to some of the blogs we created with other site builders. And there were some weird quirks that confused us.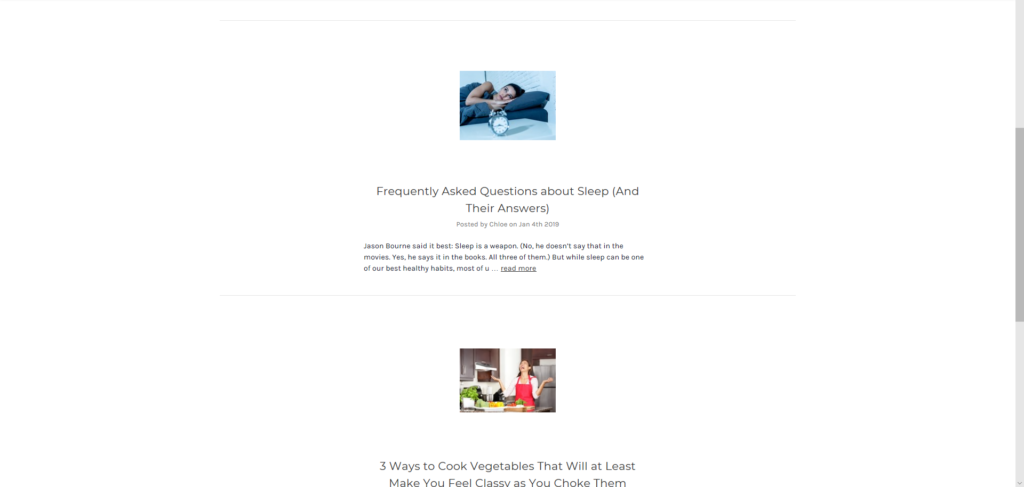 As an example, BigCommerce suggests you add a thumbnail image for each blog post, which then shows up on your main blog page. When we added our image, we were surprised to see the image also showed up—tiny thumbnail sized—on the post itself. We added a full-sized picture separately, and the thumbnail-sized image still appeared on our post. As you can see, it doesn't look so good. .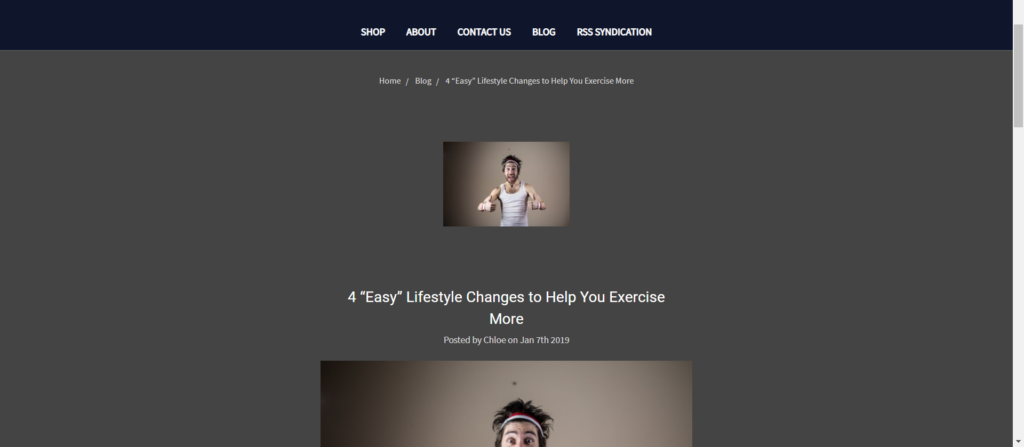 So while you certainly can blog on BigCommerce, any serious bloggers will struggle with its limited blogging capabilities. If you're determined to use BigCommerce and want a robust blog, we suggest hosting your blog elsewhere (maybe WordPress or one of the best web hosting providers).
The takeaway
All in all, it took us one hour and 34 minutes to create our website—over an hour and a half for a handful of pages, which is much longer than most other website builders we've tried out. Still, creating the actual e-commerce portion of the site—a.k.a. the most important part of a business owner's site—was incredibly easy and intuitive. The product pages looked great and took a minimal amount of time to build.
We've said it before and we'll say it again: BigCommerce's website builder gives you all the tools to make online sales easy.
If our how-to and build video helped you create your own BigCommerce site, let us know in the comments—we'd love to hear about your experience!
Disclaimer
At Business.org, our research is meant to offer general product and service recommendations. We don't guarantee that our suggestions will work best for each individual or business, so consider your unique needs when choosing products and services.